Like many other smartphones, Xiaomi Mi A3 also has the FRP (Factory Reset Protection) feature which protects the phone from being accessed after resetting by an unauthorized person.
While this is a great security measure, it can be frustrating if you've forgotten your Google account information or purchased a used device. You're not alone if you're having trouble bypassing the Factory Reset Protection feature. In this blog post, we'll show you how to bypass Xiaomi Mi A3 FRP in just 3 minutes.
Part 1: Things You Need to Know about FRP
Before we get started, it's essential to understand some information about FRP.
FRP stands for Factory Reset Protection, a security feature implemented by Google to prevent unauthorized access to a device after a factory reset. The user must enter their Google account login credentials to verify their identity before accessing the device. This feature helps to protect user data from theft or misuse by ensuring that only the rightful owner can access the device.
After resetting your Xiaomi Mi A3 to factory default settings in an unusual way, you will need your Google account login credentials to access the device. You can reset your password if you don't remember your Google account information via the device or visit the official web-page of Google.
Suppose you have reset your device and cannot remember your Google username or password. If this occurs, your device cannot be used, and you will need professional assistance.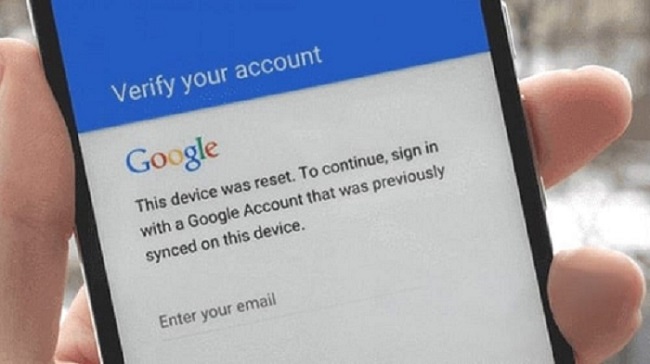 Part 2: Common Method to Bypass Mi A3 FRP
There is a common way to bypass the Factory Reset Protection (FRP) feature on the Mi A3 device without using computer. It involves a series of steps that exploit the device's security vulnerabilities to gain access to the phone's settings and disable the necessary features to remove the FRP lock.
Just follow these steps:
1. Connect to a Wi-Fi network and enter the password.
2. Go back to the Welcome screen. Open Emergency Calls and then Emergency Information.
3. Tap on the name and open the profile.
4. Tap on "Choose an image" and then the three bars to choose the "Photos" option.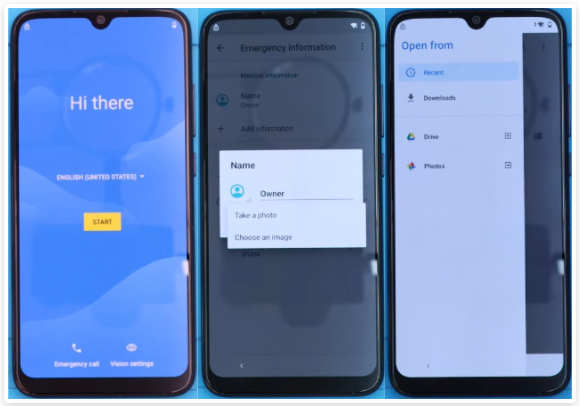 5. Tap on "Permissions" and search for "Settings".
6. Choose "Settings (App info)" and open it.
7. Tap on "Accessibility" and then "Accessibility Menu".
8. Allow user services.
9. From "Apps and notifications", select "App info" and disable it and force stop it.
10. Force stop "Android Setup" too and clear cache.
11. Force stop, clear cache and disable "Google Play Services".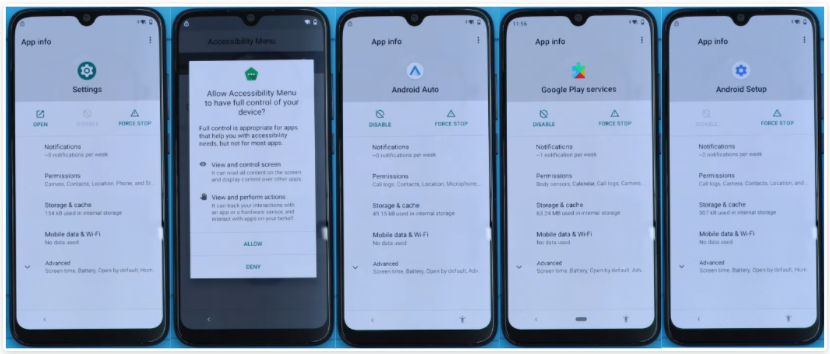 12. Go back to the home screen and tap "Start".
13. Tap "Don't copy" and wait for the "Checking for updates" page to reappear.
14. Open the "Assistant" and then "Settings" and enable it.
15. From "Google Services," tap "More" and then "More" again and then "Accept."
16. "Set screen lock" will appear; skip the PIN setup and tap "OK".
17. "Adding finishing touches" will appear; tap "Finish".
18. The home screen will appear; tap "System" and then "Advanced," "Reset options," and then "Erase all data (factory reset)".
19. Tap on "Erase all data" and wait for the phone to turn off.
20. Turn on the phone, and the method will be completed.
Part 3: The Easiest Way to Bypass Xiaomi Mi A3/A2/A1/5A FRP
As you can see, the above method is complicated, and not always succeed. In that case, iToolab UnlockGo Android FRP Bypass Tool is the easiest and most effective way to bypass FRP on your Xiaomi Mi A3/A2/A1/5A.
iToolab UnlockGo Android FRP Bypass Tool is a user-friendly program with several features that make it an ideal tool for bypassing FRP on your Mi A3. Some of the main features of the program include:
💎Compatibility:
This FRP bypass tool is compatible with many Android devices, including Xiaomi Mi A3/A2/A1/5A, Redmi, Poco, Samsung, etc.
💎High success rate:
Based on the advanced technology, it guarantees 99% success rate.
💎Simple to use:
You do not need any technical knowledge to use the program. With several simple clicks, you can unlock Google FRP on your Xiaomi Mi A3/A2/A1/5A.
Below are the steps to bypass FRP on your Xiaomi Mi A3 using UnlockGo Android FRP Bypass Tool.
Download and install the tool on your computer. Then run it.
Step 1. Select the "Bypass Xiaomi FRP" option. Then connect your Xiaomi Mi A3 to your computer using a USB cable. Once the program detects your device, click the "Start" button.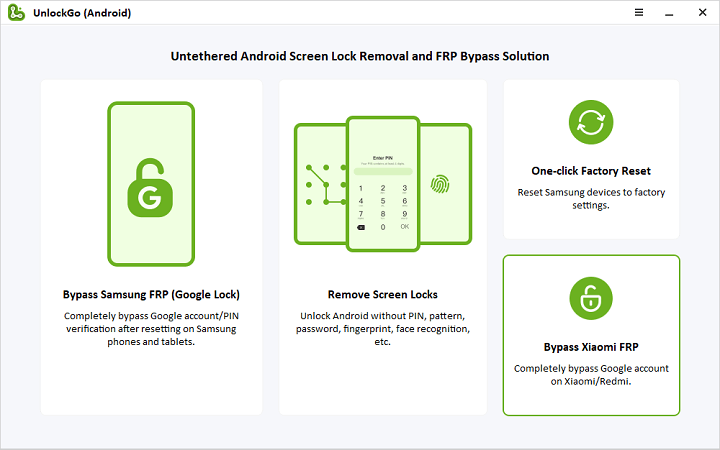 Step 2. Follow the on-screen instructions to put your phone into FASTBOOT mode.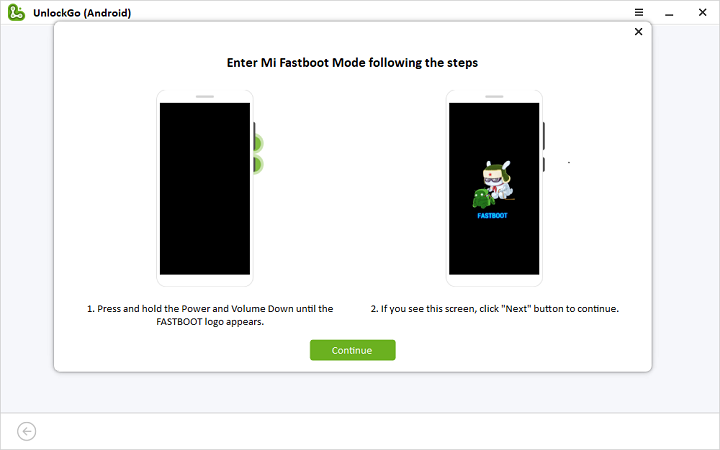 Step 3. Use volume key to choose "Connect with MiAssistant" in the next screen. Then confirm it with the Power button.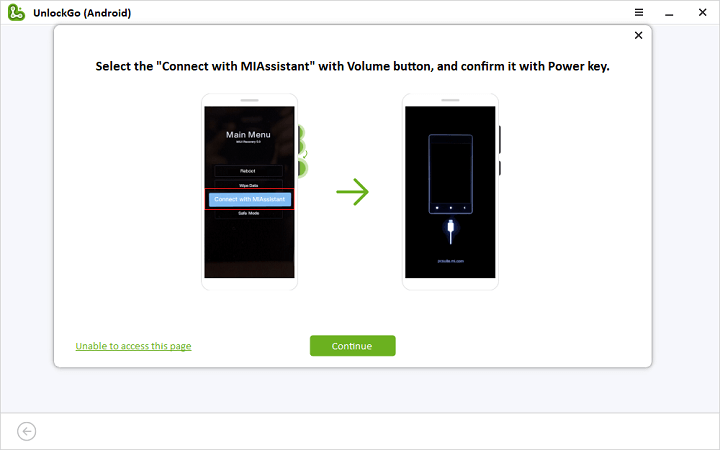 Step 4. The tool will start removing the FRP lock on your Xiaomi Mi A3. Wait for the process to complete. Once the FRP lock is removed, the program will notify you that the process is complete. Your phone will now be unlocked, and you can access without enter Google login credentials.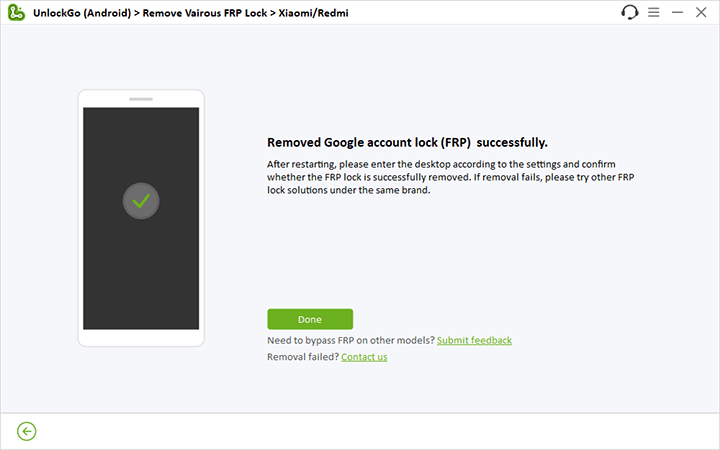 Still hesitate to use this amazing tool? UnlockGo Android FRP Bypass Tool is trusted by leading tech sites, and reviewed by users worldwide. Therefore, it's trustworthy to download and try it.