As we all know Factory Reset Protection, also known as FRP, is an inbuilt data security feature that comes on almost all current generation Android smartphones. It guards devices against unauthorized access by the users. After making a factory reset, when you don't remember the most recent active Gmail account you used on your phone, you need to find a method for unlocking your device. In this article, we provide a complete guide on Vivo FRP bypass without PC if this is the case. So without any further ado, look at the methods discussed below carefully!
Bypass Vivo Google FRP Lock on Android 12
Requirements
The following things are required for bypass Google account on Vivo:
Another Android phone without being locked
A SIM card
Strong Wi-Fi
Step 1: Access to Google Chrome
Connect first to WiFi and then go back to your first screen. Next intall Pin locked Sim Card in case you don't have one, you can set up a PIN on any SIM card with an android device.
Once you connect your SIM, it will display a screen locked. You must enter your correct four-digit PIN to access the screen.
Then, you will see the "Not signed in" message. Simply tap the message to reveal it and then go to Manage.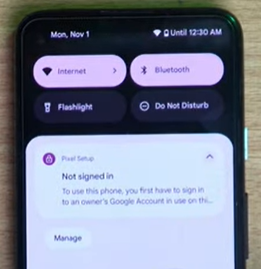 Go to App Settings › Most Recent › All App.
Make it all the way down and then tap YouTube.
Now, Hit on Android Setting in the app.
Tap on About › YouTube Terms of Services.
The Chrome browser will be launched once you have the initial set up a final tapping on Accept & Continue, then go Next and No Thanks.
Step 2: Access to Phone Clone App
We are going to be using the Phone Clone App to remove FRP VIVO V21e on Android 12/11.
Search in chrome browser "itoolab.com/frp-tools".
Tap on "Open Settings App".
Tap to Systems › Phone clone.
Select the option to mark and click when you agree.
Here select New Phone and Android.
Tap on OK.
Step 3: Install Applications in other Android Devices
Now, install these two apps on non-FRP locked device:
☑️ EasyShare
☑️ Quick Shortcut Maker
Once you download the apps, open EasyShare and complete its initial setup. For that:
Tap on Phone Clone and then on Old Phone. You will be asked to allow some permission allow it.
You will get a QR code. Scan it with your locked FRP Vivo phone.
The two phones will get connected to each other. On your other phone, de-select all the options. Go to the Application and select Quick Shortcut Maker and click OK.
Tap on the Start Phone Clone option.
Afterward, click on Okay › Got it › Allow, and you will see a clone completed message after a while.
Step 4: Start Open Quick Shortcut App in FRP-locked Vivo
Start with clicking on Application and opening the Quick Shortcut.
Once opened, search Engineering in the app.
Go to Factory Test. Again, select Factory Test which is marked "Engineering Test" below and click Try.
From the top right corner of the phone screen, select Engineering 3, click on Back to Home, and Select Initialize to English.
Wait a few minutes, and you'll be redirected to your home screen.
Step 5: Enable OEM Unlocking and USB Debugging
At the end, we need to enable the OEM unlocking and USB debugging on your Vivo phone.
Open Settings and go to About Phone › Software information.
Tap on build number seven times your developer option will turn on.
Go back to settings and click on System and then tap on Developers Option.
Turn on OEM Unlocking and click on Enable option.
Turn on Debugging Option.
Go to Reset and click on Erase All Data for a factory reset.
You have successfully bypass Google verification on your Vivo device!
Extra Tip: Unlock Vivo Screen Locks in 3 Min
Forgetting your Google account not only makes it hard to get full access to your phone, it also lock you out of your Vivo phone in the daily life. If the methods mentioned above look time-consuming and a bit complicated, you need to try this third-party software iToolab UnlockGo (Android). It not only saves time but is known for its effective and speedy unlocking features.
UnlockGo for Android is a professional unlocking tool that allows you to remove screen locks and enable users access to the FRP lock bypass installed on Vivo devices. This means you can unlock various types of screen locks on almost all Vivo devices, such as PIN password, pattern, face unlock and fingerprint. and that too without any fear of losing data by using this robust Android Lock Removal tool.
Vivo Unlocker
Designed to remove all types of screen locks on Android powered devices
Your Android OS version will automatically be upgraded to the latest
Simple and easy to use in 3 steps
100% safe and secure to use
Compatible with all famous Android brands
How to remove the screen lock using UnlockGo?
Step 1: Connect Vivo Phone
After launching the software, first of all, you will have to connect your Vivo phone with the PC using USB cable. Next, select the Unlock Screen Lock option according to the situation and click on Start button.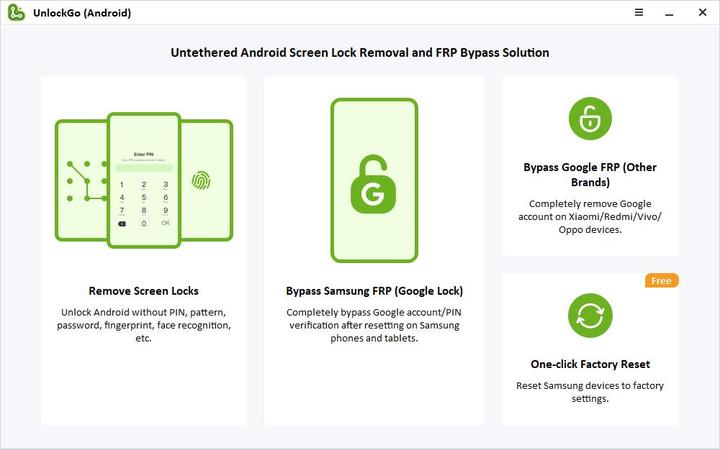 Step 2: Confirm the Device Brand
In this step, you will need to check and confirm the device information displaying on the screen. Then click on the Unlock button.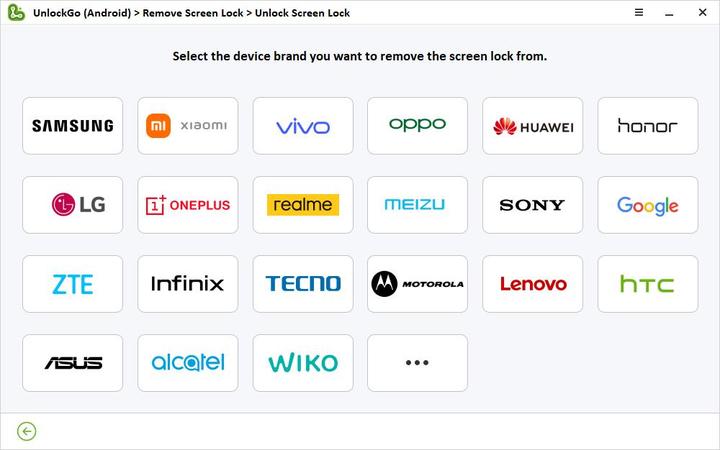 Step 3: Boot Vivo Phone into Recovery Mode
After this, simply boot the Vivo phone into the recovery mode. To do that, follow the simple steps below.
Keep pressing the Power key for a couple of seconds to turn off your device.
Hold down Volume Up and Power button for a few moments, and when Fastboot Mode appears on your screen, simply release all the held buttons.
Select Recovery mode with the help of Volume Down key and press the Power key again. Now, you are in Recovery mode.
Step 4: Initiate Unlocking
The next thing you need to do is to follow the instructions visible on your screen.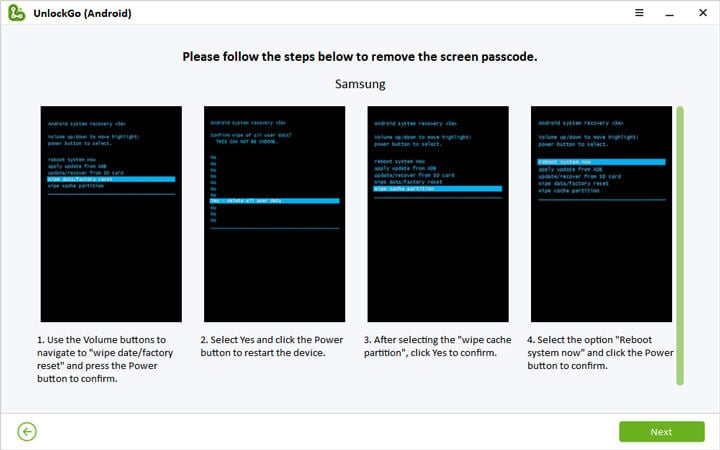 Step 5: Bypass Vivo lock screen Successfully
In the last step, you have to simply restart the device, and then, set a new password if required.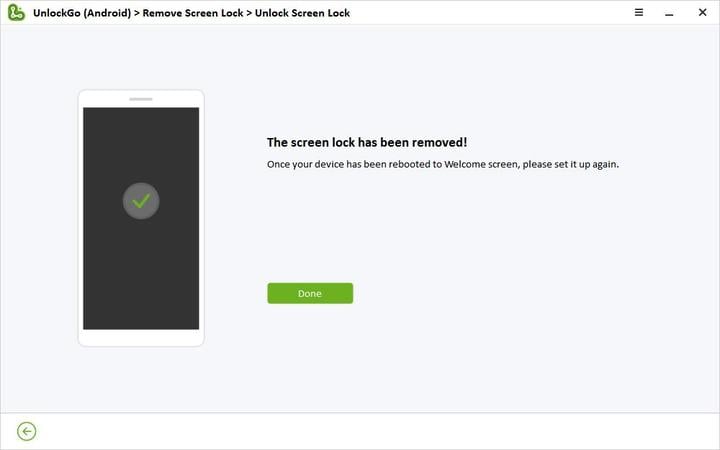 The Final Verdict
Some blogs teach you how to unlock Vivo phone with Google account, but the priority is that you are clearly know what Gmail account has signed into the phone. In this write up, we have provided a proved method to perform Vivo FRP bypass, which perfectly works on latest popular models, such as V23, V21, V20.
As an extra bonus for our readers, we shared a trick to remove screen locks on Vivo phones in case you are struggling with secure locks. Now, click the link to free download the top password remover today. You could unlock it as an expert wherever you're.