There are those times you want to reset your iPhone for one reason or another.
Your Apple ID may be locked, or you just need a reset to refresh and boost its functioning. Or probably want to clear the previous owner's data,
Whatever the case, if you've forgotten or don't have an Apple ID, there are ways to reset your iPhone when Find My Phone is on.
This tutorial explains the various techniques to use when resetting your phone without the Apple ID. The methods entail using UnlockGo or the recovery mode.
Read on for further insights.
Restore Your iPhone without Apple ID Using UnlockGo
It may not be wise to choose just any other online tool to reset your iPhone or handle your sensitive information due to security reasons.
UnlockGo is an iPhone unlocking device with an "Unlock Apple ID feature" for removing the Apple ID without password. This tool works even when Find My iPhone is on.
The main features of UnlockGo include;
Resetting your iPhone without the Apple ID and password. It is iOS 14 supported.
Getting out of forgotten iCloud/Apple ID password.
Unlocking your iPhone to allow you to change your Apple ID.
Offers a free trial that assists you in determining if the software will work for your iPhone.
The tool has excellent speed and safety features. It is deemed the most powerful tool for resetting iPhone without Apple ID.
Its design and user interface are easy to use, even without technical skills.
Don't worry if you run into complications because customer support is incredible.
Here are steps for resetting your iPhone with UnlockGo (use your PC for this procedure);
1. Install UnlockGo and launch it. Next, connect your iPhone with a USB cable.
2. Click on Unlock Apple ID. To unlock your Apple ID, you must connect your iPhone to a computer. Click the 'Trust' button to indicate that you're trusting the PC to make the necessary changes on your iPhone.
3. Once the two are connected, a window will appear on your screen, prompting you to 'Start to Unlock.'
The software will begin the Apple ID unlocking process. Give it a few seconds to erase all the data on your iPhone.
Once the procedure is finished, you'll get a notification saying that your iPhone is completely reset.
Reset Your iPhone without Apple ID with the Recovery Mode
Besides using UnlockGo, you can reset your iPhone using recovery mode.
To do this, keep the iPhone in Recovery Mode and follow these steps.
1. Connect your iDevice to your computer using USB.
2. Start iTunes on your PC and switch the iPhone off.
3. Press the Home button and Sleep button simultaneously until you see the iTunes icon and USB cable icon just like this.
4. At this point, iTunes will detect your iPhone in Recovery Mode and prompt you to accept it. When this appears, tap on the Restore button to bring the process to an end.
After a few minutes, all your iPhone's data will be wiped out, and your Apple ID will be reset.
However, you should know that this method comes with consequences.
Although it enables you to wipe out the device without a password or Apple ID, it will still ask for the Apple ID password when you do the device set-up after resetting.
If you're not able to provide the Apple ID password, your iPhone will be locked by the iCloud Activation Lock.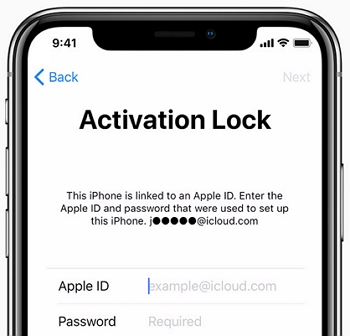 Forgot Your Own Apple ID? Find It
If you own your Apple device and you can't remember its Apple ID or password, you could use the following ways to recall the Apple ID.
Try to look for your Apple ID in your Media and Purchases settings or iCloud on the iPhone.
1. On iPhone
To find your Apple ID from your device;
Tap on Settings, then on your name.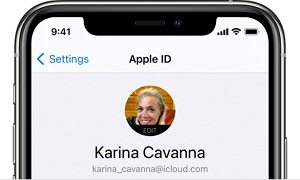 Here's how to look for your Apple ID on Media & Purchases from your device;
Tap on Settings, then your name before continuing to Media & Purchases. If you have iOS 13 or an earlier version, tap on iTunes & App Stores.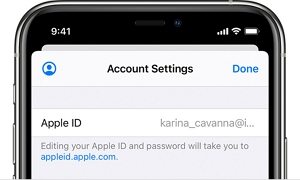 Other services to try out include;
Tapping on Settings, then Passwords. With iOS 13 or an earlier version, tap on Passwords & Accounts.
Tapping on Settings, select Messages, then tap the Send & Receive button.
Tapping on Settings, then continue to FaceTime.
You can also find your Apple ID through;
2. On PC
On your PC, open iCloud for Windows.
Open iTunes and select Account. Go to View My Account. If you signed in to iTunes using your Apple ID, you'd be able to see the name of your account and email address.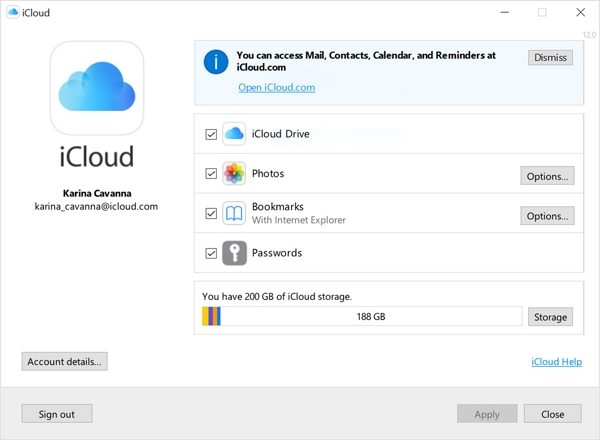 3. From Web
Through the web, you'll manage to determine if you signed in to iCloud or visited the account page with the Apple ID using your Apple ID. If you are not signed in, your ID may be pre-filled on your sign-in screen.
1. Visit iCloud.com.
2. Move the mouse cursor to the input box of Apple ID. Check if there is a record of your Apple ID.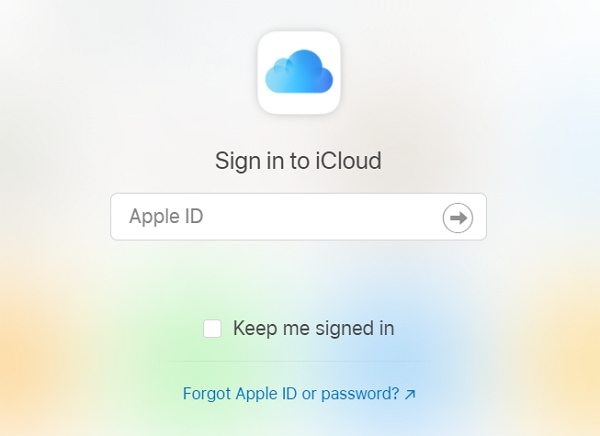 4. Using a Different Email Address
In most cases, your Apple ID is your email address. In case the steps above won't work, you can try signing in with every email address you used as an Apple ID before.
Some regions and countries allow you to use your phone number as your Apple ID.
Conclusion
It's easy to reset your phone without your Apple ID when Find My iPhone is turned on as long as you have the right tools. Besides saving time, you'll unlock your iPhone and keep your data safe.