As a parent of two kids, I know Apple Screen Time is indeed a good tool to help me manage my children's activity with iPhone or iPad, or even control my addict to smartphone. However, I just don't remember Screen Time passcode sometimes, here comes the question: how to turn off Screen Time passcode without passcode?
In this blog, I will walk you through all workable ways to solve the issue.
How to Turn Off Screen Time without Passcode After 10 Failed Attempts(🔥Universal Way)
Just like screen passcode, Screen Time passcode also has a limit on the number of times.
6 to 7 failed attempts, try again after 5 minutes.
8 to 9 failed attempts, try again after 15 minutes.
10 failed attempts, try again after 60 minutes.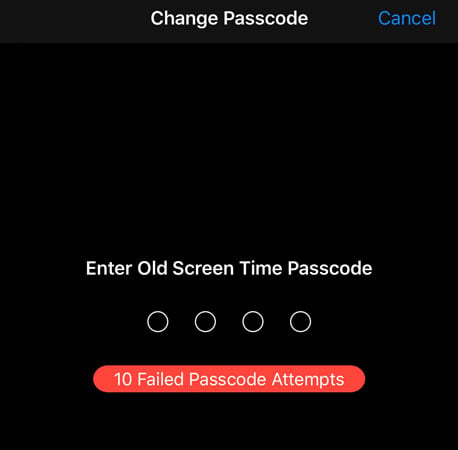 Although, this does not mean that you are completely locked out of your iPhone or iPad. But, you will not be able to access Screen Time settings unless you type in the correct passcode. How to disable screen time without passcode? Here, I will teach you an universal way to solve the issue.
UnlockGo is a must-have aplication for you to Remove Screen Time Passcode within Minutes. By using this, you can easily bypass Screen Time passcode without any Apple ID and password.
😎Support any iOS devices from iPhone 5s to iPhone 13 Pro Max;
👀No iOS version limits, a wide range from iOS 8 to iOS 15.5;
❤Once for all, you can use it multiple times in a month/year or even lifetime;
😘Simpe to use without any technique;
🙌You won't lose any data;
🔥And you can also use it to remove Apple ID or screen passcode.
Learn how to take off Screen Time without passcode using UnlockGo:
Step 1: You will need to connect your iOS device to your computer. After that, launch iToolab UnlockGo. Click on "Unlock Screen Time Passcode" then click "Start".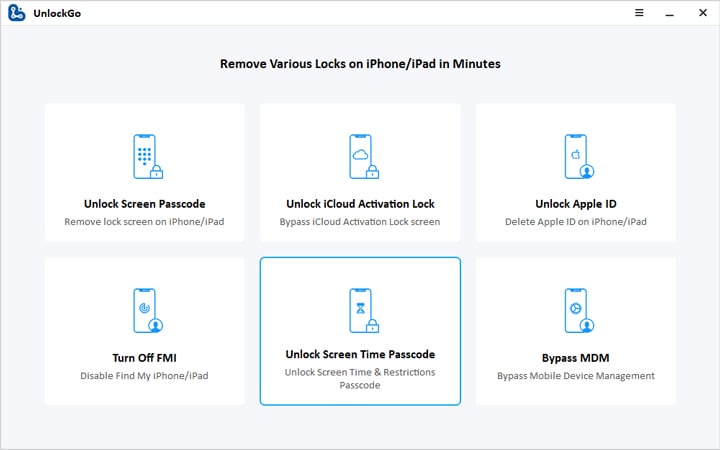 Step 2: Now, you are required to unlock your connected iOS device and click on the "Trust" notification button and type in the passcode that unlocks your device.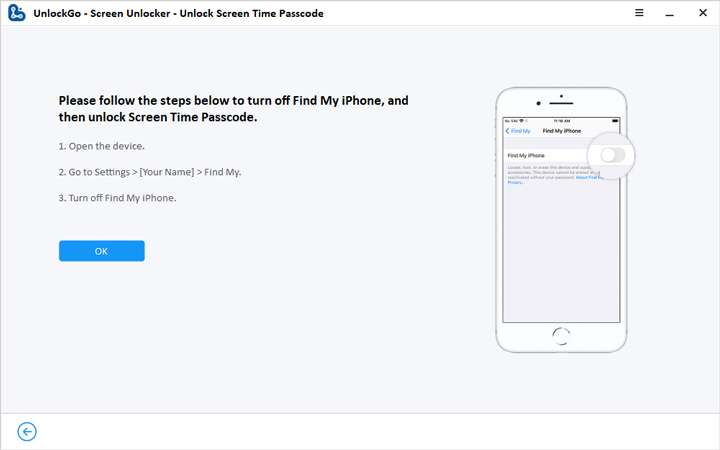 Step 3: Finally, Unlock Go is free to unlock Screen Time Passcode. This process just takes about 60 seconds. Once it has been completed you will see a notification that says that your Screen Time has been "Removed Successfully".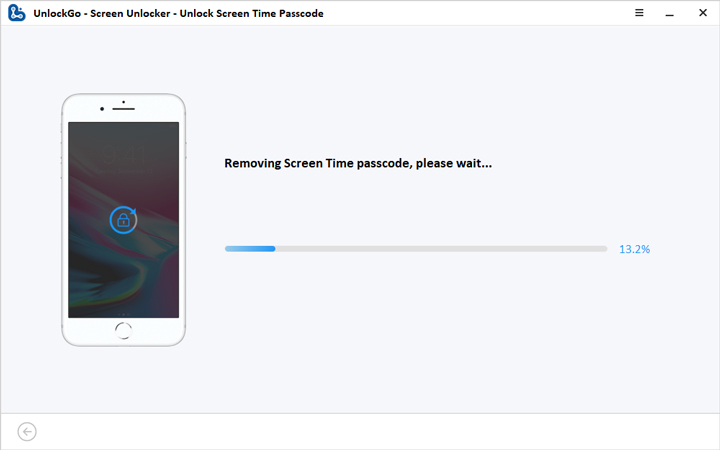 Now, I belive that the Screen Time passcode has been successfully bypassed. Next time, if you wonder how to turn off time limit on iPhone without password, don't forget to use UnlockGo.
How to Turn Off Screen Time without Passcode by Signing out of Apple ID(Limitation)
By signing out of iCloud, it requires your iCloud to be active and iOS iOS 13.4 and above. Later you can sign in again using Apple ID to re activate Screen Time.
Go to iCloud settings and under your Profile Name click on "Sign Out".
Next enter in your Apple ID password when prompted then tap on "Turn Off".
Backup Data from iCloud of which you wish to keep a copy of on your computer.
Tap on Sign Out. A second time again to confirm sign out from iCloud.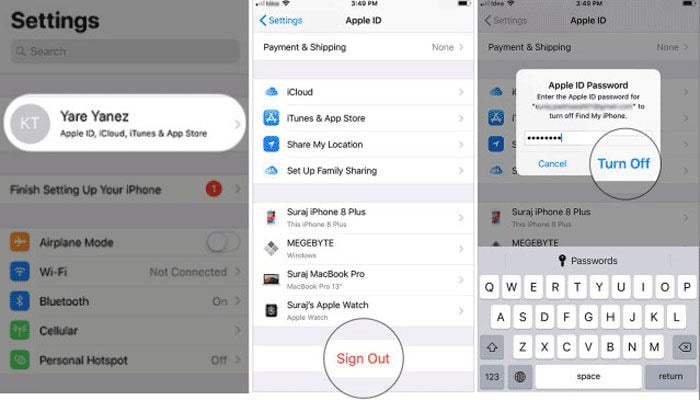 Open settings on your iOS device.
Open Screen Time and tap on "Turn off Screen Time".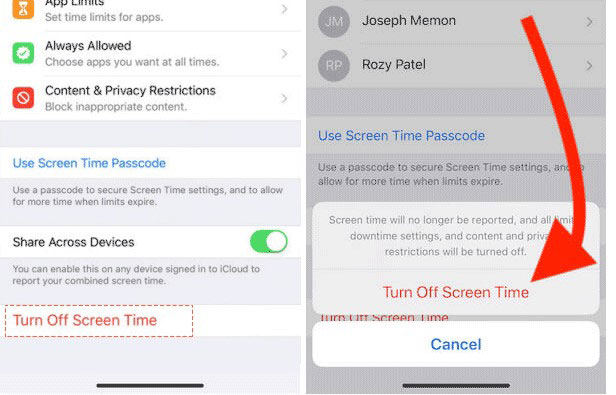 Try to Recover Screen Time Passcode If Your Really Don't Remember It
This method is probably the fastest way to turn off screen time on ipad without password in case you have forgotten it.
Open iOS device settings.
Tap on Screen Time options.
Open the option "Change Screen Time Passcode".
Next tap on "Forgot Passcode".
You will see a pop up for Screen Time Recovery. Then enter in your Apple ID and Passcode.
Finally, reset Screen Time Passcode.
No Worries Again!
Feel free to try any of the methods in this article to help you turn off Screen Time Passcode without passcode. The best recommended method would be to use UnlockGo to fix "how to turn off Screen Time without password" as you would require and don't forget to share it with your friends or families. If you have any question, please leave comment below.