Screen Time enables you to set the time duration for which your device screen would remain active. When you attempt to activate or access this feature on your device, you would be asked to setup a passcode in order to protect it from being accessed by a third party. Each time you wish to open your Screen Time features you would be asked to enter the passcode you had set before. However, this passcode is different than the four digit code you use to unlock your phone.
If in any case you forget what your passcode was or you simply wish to kno w how to turn off Screen Time on iphone without passcode, then you can follow the simple methods mentioned in this article.
What Happens After 10 Failed Screen Time Passcode Attempts
You can use the Screen Time Passcode to unlock the Screen Time options that enable you to restrict or limit access to apps, communication, downtime and privacy on your iDevices. Not only can you regulate your own screen time but restrict the usage of your family members as well. Most often parents use Screen Time to regulate the use of iDevices being used by their children. However, just like screen passcode, Screen Time passcode also has a limit on the number of times.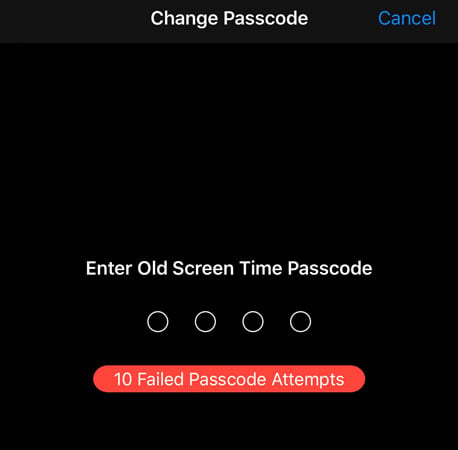 All of these scenarios may result in you entering the wrong Screen Time Passcode, as a result of which you may need to wait 60 minutes or more depending on the number of attempts. For Example;
6 to 7 failed attempts, try again after 5 minutes.
8 to 9 failed attempts, try again after 15 minutes.
10 failed attempts, try again after 60 minutes.
Although, this does not mean that you are completely locked out of your iPhone or iPad. But, you will not be able to access Screen Time settings unless you type in the correct passcode.
How to Turn Off Screen Time without Passcode or Apple ID
The all-in-one unlocking tool for iPhone, UnlockGo is a highly reliable means for opening any doors on your iOS device without jailbreak or any loss of data. By using this tool, you can easily bypass Screen Time passcode without Apple ID and password. Also, you will not lose your data. This powerful iOS unlocker tool
Learn how to turn off Screen Time on iphone without passcode using UnlockGo with the following steps;
Step 1: You will need to connect your iOS device to your computer. After that, launch iToolab UnlockGo. Click on "Unlock Screen Time Passcode" then click "Start".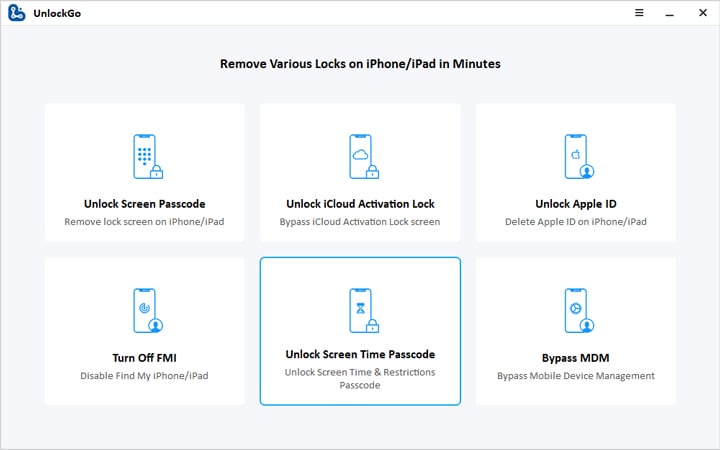 Step 2: Now, you are required to unlock your connected iOS device and click on the "Trust" notification button and type in the passcode that unlocks your device.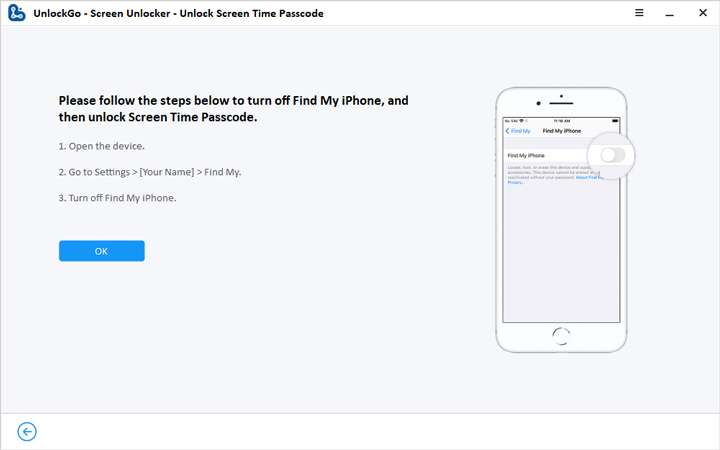 Step 3: Finally, Unlock Go is free to unlock Screen Time Passcode. This process just takes about 60 seconds. Once it has been completed you will see a notification that says that your Screen Time has been "Removed Successfully".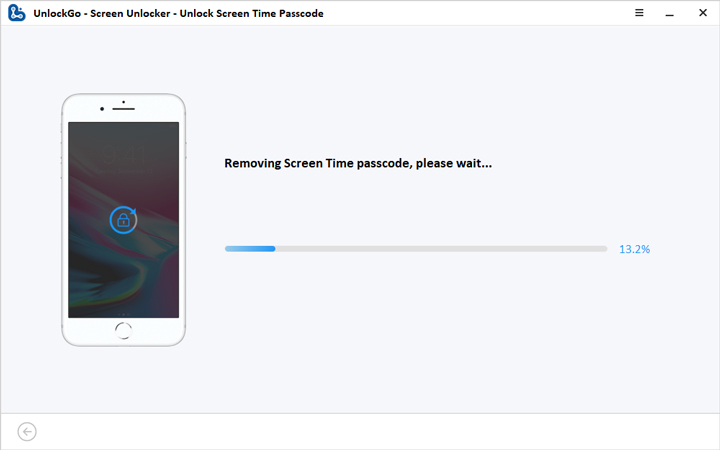 How to Turn Off Screen Time without Passcode Free
Your iPhone however has on-board default measures that would help you recover or unlock Screen Time Passcode without much loss to your data. If you are not an avid iPhone user then also you needn't worry as these steps are quite simple to follow.
Method 1: Log out of iCloud to turn Off Screen Time Passcode
By signing out of iCloud you will be in a position to turn off screen time without passcode ios 15 as it requires your iCloud to be active. Later you can sign in again using Apple ID to re activate Screen Time.
Go to iCloud settings and under your Profile Name click on "Sign Out".
Next enter in your Apple ID password when prompted then tap on "Turn Off".
Backup Data from iCloud of which you wish to keep a copy of on your computer.
Tap on Sign Out. A second time again to confirm sign out from iCloud.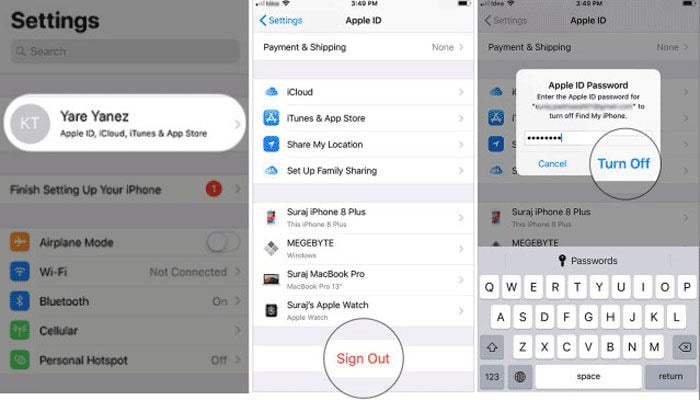 Open settings on your iOS device.
Open Screen Time and tap on "Turn off Screen Time".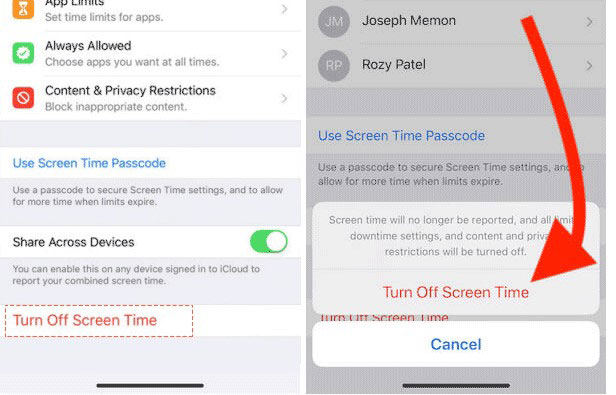 Method 2: Reset Screen Time Passcode by using Free Passcode Recovery
This method is probably the fastest way to turn off screen time on ipad without password in case you have forgotten it.
Open iOS device settings.
Tap on Screen Time options.
Open the option "Change Screen Time Passcode".
Next tap on "Forgot Passcode".
You will see a pop up for Screen Time Recovery. Then enter in your Apple ID and Passcode.
Finally, reset Screen Time Passcode.
Conclusion
Feel free to try any of the methods in this article to help recover Screen Time Passcode. The best recommended method would be to use UnlockGo to fix "how to turn off screen time without passcode iOS 15" as you would require. Compare to the free ways, UnlockGo also requires nothing and you can save your data. Hope this article provides you a help.