When it comes to Apple devices, it is necessary to have an Apple ID; otherwise, you won't be able to use its products, including Apple Watch, MacBook, iPhone, and iPads. But what if you need to sell these products to someone else? It is recommended to unlink your Apple ID so that you can remove your data from the device.
Are you planning to sell your Apple Watch this year to buy a new one? But don't know how to unlink Apple Watch from Apple ID? It is not as complicated as it looks. You can quickly unlink an Apple Watch from Apple ID by following a few simple steps. You just have to remove the Activation lock for this process, and you are good to go. In this article, we will guide you on everything about Apple Watch and how you can unlink Apple Watch from Apple ID.
Part 1. How to Unlink Apple Watch from Apple ID (You are the Owner)
How to unlink my Apple Watch from my Apple ID? Some people think it is difficult to unlink Apple Watch from Apple ID without an iPhone. But it is not. By following a few simple steps, you can easily unlink your Apple Watch from your iPhone. If you are the owner and want to remove your Apple ID from the Apple Watch, check the steps below.
Remember that your iPhone and Apple Watch are within the range of one another.
After that, open the Watch app on your iPhone device. 
From the "My Watch" tab, click the watch at the top of the screen.
Hit the "i" icon, which you will find on the right side of the screen.
Click the "Unpair Apple Watch" option and confirm the process.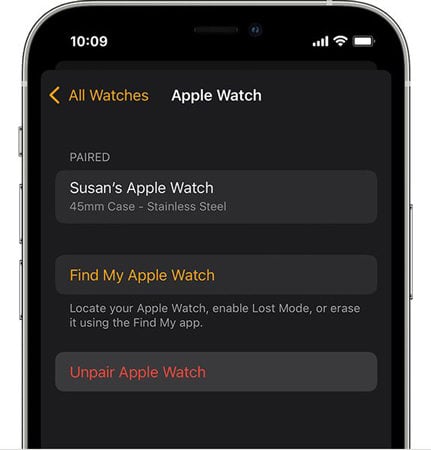 In case you have a cellular model, you will be asked if you want to keep the cellular plan or not.  
You will be asked to enter your Apple ID password to complete the process.
Part 2. How to Unlink Apple Watch from Apple ID( A Second-Hand Device)
If you have bought a second-hand Apple Watch and don't know how to unlink Apple ID from Apple Watch, we suggest contacting the previous owner. You can ask them to remotely remove the Apple ID by disabling the activation lock. To turn off the activation lock, you can check way number 1.
In case you don't have a watch and want to unlink Apple ID, check our method number 3, which will definitely help you.
Part 3. How Do I Unlink My Apple ID from Apple Watch without a Watch
If you are away from your iPhone or Apple Watch but still want to unlink your iwatch from Apple ID, we suggest checking the steps below. In this method, you will learn how to unlink the iwatch from Apple ID using iCloud.
On your PC, go to iCloud.com and sign in with your Apple ID. 
Click the "Find My iPhone" option.
Choose All Devices and click your Apple Watch.
Click the "Erase" option. Choose the "Next" option until the device is erased.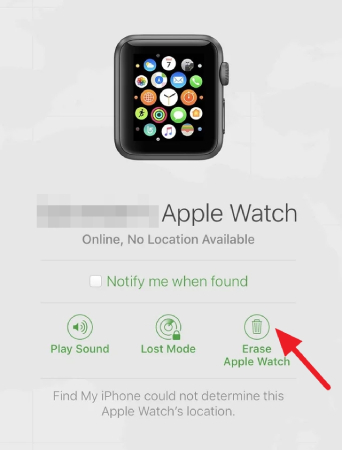 Hit the remove button. You will see a message saying, "All your content will be erased."
You have finally removed Apple ID from your Apple Watch without iPhone and Apple Watch. Note: Keep in mind that this feature is only available on the watchOS 2 and above devices.
Extra Tip: How to Get Rid of Someone Else's Apple ID on My iPhone?
If you have purchased a second-hand mobile and want to remove your Apple ID, you are recommended to download iToolab UnlockGo – Tool to Remove Apple ID. This software helps remove the Activation lock within a few steps. Once the lock is removed, you can gain access to your devices and use a new Apple ID for purchasing things from iTunes and App Store. Here is how this process works.
Step 1: Connect your Device
Launch the app and look for the "Unlock Apple ID" option. Now, click "Start" to begin the process. Then, connect your device to the PC using a USB cable.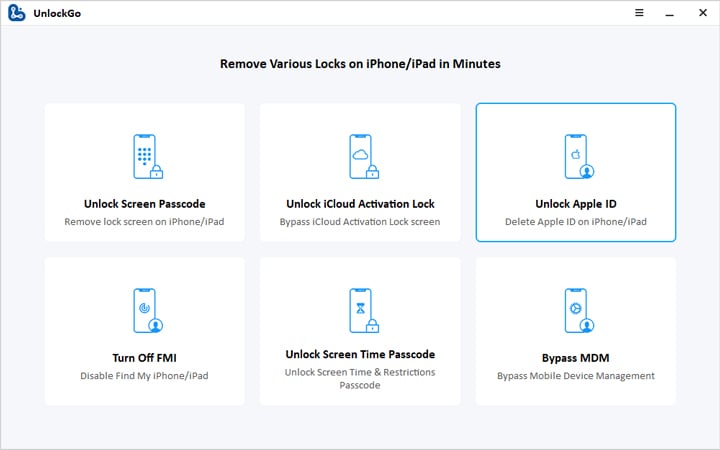 Note: Don't forget to read the instructions which are mentioned on the dashboard.
Step 2: Download firmware to Your Device
Now, before you remove Apple ID, the program will remind you to download firmware. You can choose the latest one.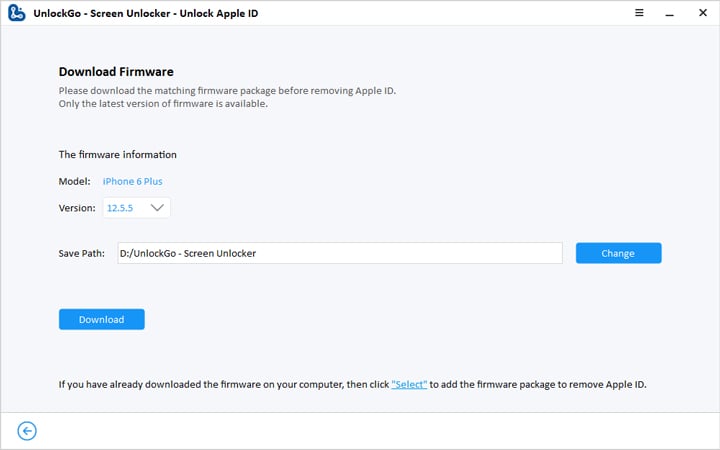 Step 3: Remove Apple ID
Once the process is done, just wait for UnlockGo to verify the firmware and starts to remove the Apple ID.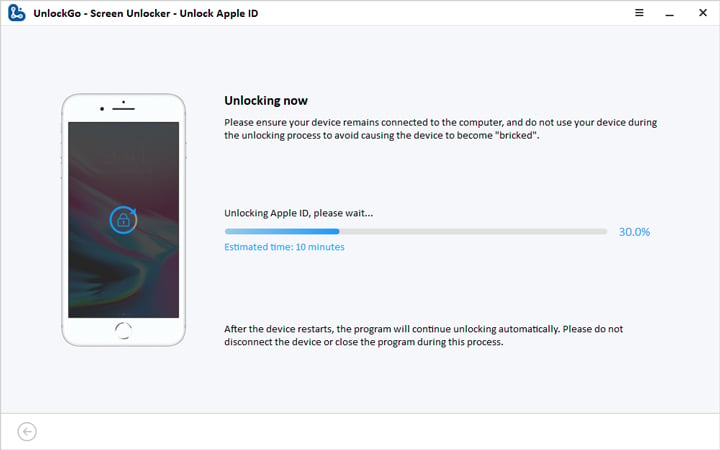 Summary
This was all about how to unlink Apple ID from Apple Watch. You can follow this guide and remove your Apple ID from your Apple Watch. On the other hand, you can download UnlockGo, which helps remove the Apple ID from your iOS devices. This program is straightforward and makes sure you can remove the previous owner's Apple ID without any hassle.