When MDM (Mobile Device Management) is installed on any device, it limits the applications you can use or install, manages the use of traffic, among other things. For several reasons, you might require to remove MDM configurations from your device.
There are cases where people resort to jailbreaking to solve this problem. However, jailbreaking may or may not be necessary since other easier options can be employed in such a situation. Let us see how you can use Checkra1n to bypass MDM.
Checkra1n is a popular jailbreak tool that you can use to bypass MDM. But before we start, let us define what jailbreaking is. Most iPhone users are very familiar with this term. It means allowing a user to access an iOS device's operating system to manage and modify iOS settings and install unofficial applications.
Jailbreaking allows installing unauthorized apps on your device to achieve what a normal phone won't achieve. Although an iOS device doesn't allow users to customize the OS, a jailbroken device can be customizable to a certain extent.
How to Use Checkra1n to Bypass MDM
Using Checkra1n is very easy and straightforward if you understand the instructions and steps. Even if you can't follow the instructions, there is still an option of contacting specialized IT personnel to help you out.
NOTE: Checkra1n jailbreaking can be done on either a device with wiped content or one that contained contents of "/var/containers/Shared/SystemGroup/systemgroup.com.apple.configurationprofiles/Library/ConfigurationProfiles" but were removed. If you have MDM already on your iOS device, you can try rebooting and wiping the directory's contents. Many settings will be reset as a result of this, and probably MDM removed.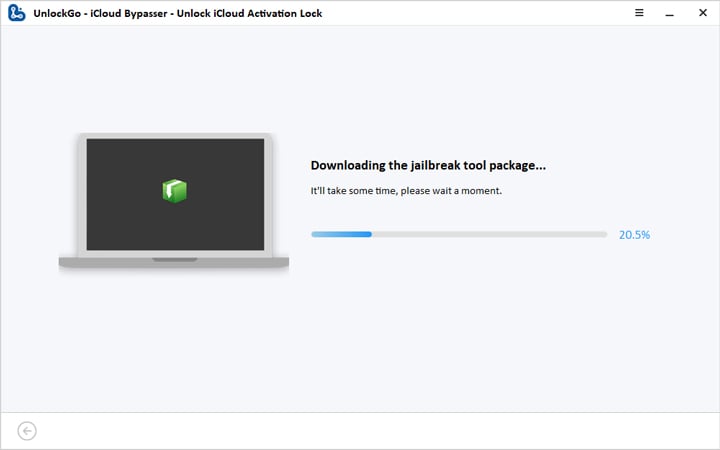 How to remove MDM using Checkra1n
Step 1. Use Checkra1n to jailbreak your iOS device.
Step 2. Check on your iOS device and get through the 'welcome' wizard. You should proceed to set your WI-Fi at this point. You will finally get to the screen with a general message that reads, "Your organization requires policies". Just proceed to step 3.
Step 3. You will have to connect to your iOS device using SSH through iProxy. Your username here is 'root' while the password is 'alpine'.
Step 4. Employ SSH on your iPhone and navigate to the directory "/var/containers/Shared/SystemGroup/systemgroup.com.apple.configurationprofiles/Library/ConfigurationProfiles".
Step 5. You should ensure that these two files are available: "CloudConfigurationSetAsideDetails.plist" and "CloudConfigurationDetails.plist".
Step 6. Check whether your phone has a 'nano text editor'. It is normally available by default. If it is not available, you can proceed to install it through 'apt'.
Step 7. Use the 'nano text editor' to modify "CloudConfigurationSetAsideDetails.plist" and "CloudConfigurationDetails.plist". It would help if you made the following changes to the two files:
Note that if any of the two variables are missing, leave them out. If it doesn't work that way, you can add the values below.
Change the integer value of 'IsMDMUnremovable' to 0.
Adjust the bool value of 'IsMandatory' to false.
Change the bool value of 'IsSupervised' to false.
Step 8. At this point, you should restart your device by either letting it restart normally or re-jailbreak it with Checkra1n. Both of them work well.
Step 9. When the device restarts back, you should go through the 'welcome' wizard again. Click through the corporate policy screen when you get there. You will also have the option of ignoring the policies.
Step 10. After you reboot your iOS device, the process will be complete. Your phone will be activated, but this time, without MDM.
Benefits of using Checkra1n
When you jailbreak your device, you can install and use unauthorized applications. This includes applications that aren't on the app store.
It becomes easy to delete or remove pre-installed applications. It is worth noting that iOS comes with many pre-installed applications that you can't remove. The applications take at least 2GB of storage. It would be beneficial if you were able to reduce this space.
Customization becomes possible. You are aware that it isn't easy to customize an iOS device. You can change the control panel, system icons, lock screen, system UI accents, and dock style with jailbreaking.
Problems of using Checkra1n
After you jailbreak your iOS device using Checkra1n, you won't be able to make future software updates. If you want to receive an update, you will be forced to wait for an updated version of the jailbreak.
You will lose your device's warranty the moment you jailbreak. Apple won't be able to take liability for your device in case anything went wrong.
Your phone might experience some security challenges. Although iOS devices have the best security in the industry, a jailbreak will institute vulnerabilities. This is because the process uses third-party software that Apple doesn't approve.
The process requires very costly hardware to implement.
Use an Easy-to-Us Alternative to Remove MDM: UnlockGo
If you consider the challenges of jailbreaking your iOS device using an iPad or iPhone, you will agree that you need another option. This is exactly where UnlockGo comes into the picture. This option serves as an easier way of removing MDM from your iOS device.
Features of UnlockGo
Bypass Mobile Device Management lock screen on an iOS device without jailbreak.
Remove Apple ID without passcode within seconds.
Unlock iPod Touch, iPhone, or iPad screen lock without a passcode.
Remove iCloud activation lock on iPhone, iPad, and iPod touch without Apple ID or password in seconds.
How to use UnlockGo to remove MDM lock
If you want to remove MDM successfully using Tenorshare, follow the following steps keenly:
The first step is to download and install UnlockGo on a computer. You can proceed to launch it and select the 'Bypass MDM' option.
Connect your iOS device with the computer using a USB cable.
Choose the 'Start to Bypass' option to bypass your iOS device with MDM configurations. You can then go to the next step.
UnlockGo will automatically bypass your iPad or iPhone within a few minutes.
You will have removed MDM when the process is done 100%.
At this point, you can use your iOS device without experiencing MDM restrictions.
Note: Before you start bypassing the lock screen, you should ensure that your iOS device is on the MDM lock screen.
Conclusion
As we have illustrated, you can employ Checkra1n jailbreak to remove MDM restrictions on your iOS device. However, jailbreaking has many risks that may not be effective in the long term. Instead of risking it, you can use UnlockGo. This tool is top-quality and reliable and doesn't require you to jailbreak your device. You can always use Tenorshare to delete MDM from your iPhone. Take charge of your phone by removing MDM.