I have an iPhone XR 128 and trying to create a WhatsApp backup of 32.99GB to my iCloud, where I have about 100GB free space. But I haven't been able to back up my WhatsApp because of the following error "Not enough space, free up 39.38GB on your iPhone" Why is My WhatsApp not backing up even with enough storage? Please Help"

— From Apple Community
Recently, a user reported that they could not create a WhatsApp backup on their iCloud due to insufficient iPhone storage error. But these iPhone users have much more iPhone and iCloud storage to backup their WhatsApp data. If you have enough space on your iCloud and this error still appears on your iPhone, then follow this guide till the end because we will share some effective methods to solve this error.
Why My WhatsApp Backup not Have Enough iPhone Storage?
When you find this error while backing up WhatsApp to iCloud, you can try the below methods one by one until it gets solved. Now let's not waste any more time and learn how do I fix my iPhone backup not enough storage.
1. Make Sure Your iCloud is Full of Storage
Before creating a WhatsApp backup on iCloud, you must ensure you have enough free space on your iCloud. According to WhatsApp, your iPhone, and iCloud have at least 2 times more storage to backup WhatsApp data.
Follow these steps to check iCloud storage to solve not enough iPhone storage WhatsApp backup.
To check iCloud storage, open the Settings App and tap on your Apple ID.
Now select iCloud, then available and used storage will appear on your screen.
In case your iCloud is on low space, then you can also upgrade iCloud storage tap on Manage storage.
Then tap on Upgrade to choose a new storage plan.
iCloud Says Not Enough Storage But There Is?
2. Remove Old iCloud Backup and Try Again
If you don't want to pay extra for iCloud storage, then you can remove the old iCloud Backup file to free up more space on your iCloud. Here is how to delete unnecessary backups on iCloud.
From your iPhone, go to Settings App and then Tap on your Apple ID.
Tap on iCloud.
Then click on Manage Storage and select the Backups option.
Now tap on Delete & Turn Off option to remove the unnecessary backup file from your iCloud.
3. Reset Network Settings
Still, your WhatsApp backup is stuck, and the first two methods failed to solve the WhatsApp backup not enough iPhone storage error; then, now it's time to try resetting your Network settings. Follow the below instruction to reset network settings on your iPhone.
Head over to the Settings App on your iOS device and then choose the General option.
Scroll down, and at the bottom, tap on Transfer or Reset iPhone option.
Now choose the Reset option and select the Reset Network Settings.
Enter your Device Passcode to confirm reset, and then once again click on the Reset Network Settings option.
All the Network Settings on your iPhone will be set to default.
4. Force Restart iPhone
This Error may also result from minor software glitches and bugs on your device, and to solve these glitches, you must force restart iPhone as restart iPhone is the best method to solve minor glitches and bugs on your iPhone. Follow these steps to do it.
To force restart your iPhone, you have quickly press and release the volume up button and then press and release the volume down button.
Now press and hold the Side button until the Apple logo appears on your screen, and then release the Side button.
How Can I Backup WhatsApp Chat without Enough Storage?
If all the above methods are failed to resolve your issue, and still iPhone is showing WhatsApp not enough iPhone storage issue, then try using a third-party program to create a backup file on your PC. By this method, you will not have to buy extra storage on your iCloud, and you can create 100GB of backup without facing any difficulties.
Step 1. Once the program is installed on your PC, launch the program and then select the WhatsApp backup option.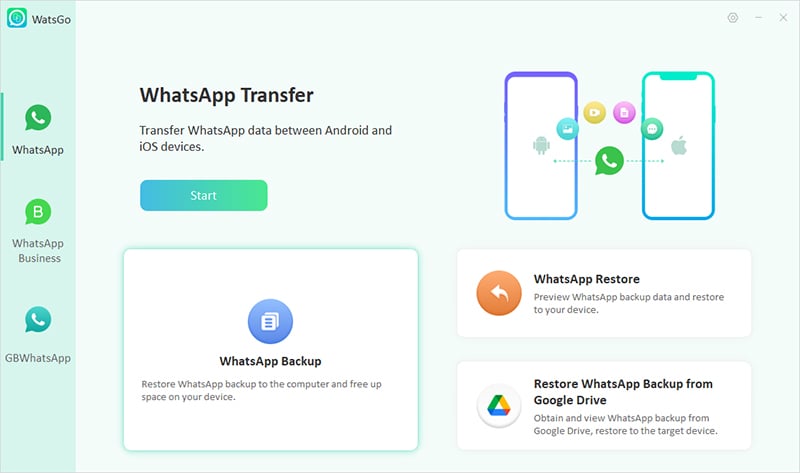 Step 2. Connect the device via a USB cable and select your model from the drop-down list.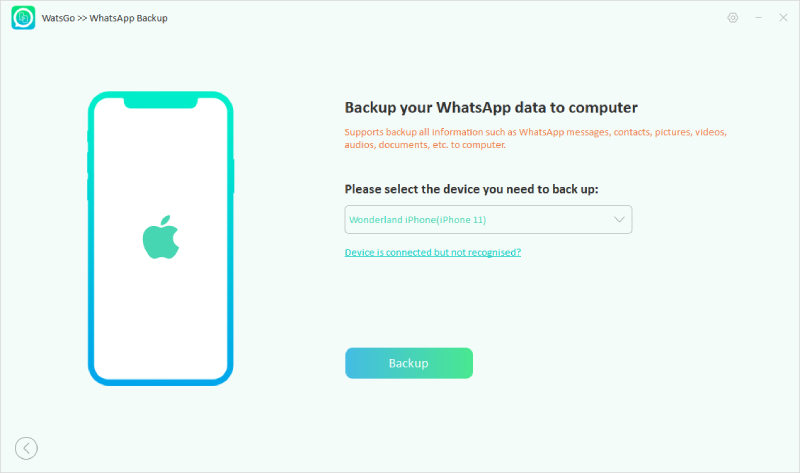 Step 3. This program will automatically detect your device and then start analyzing your WhatsApp data and start looking for WhatsApp backup .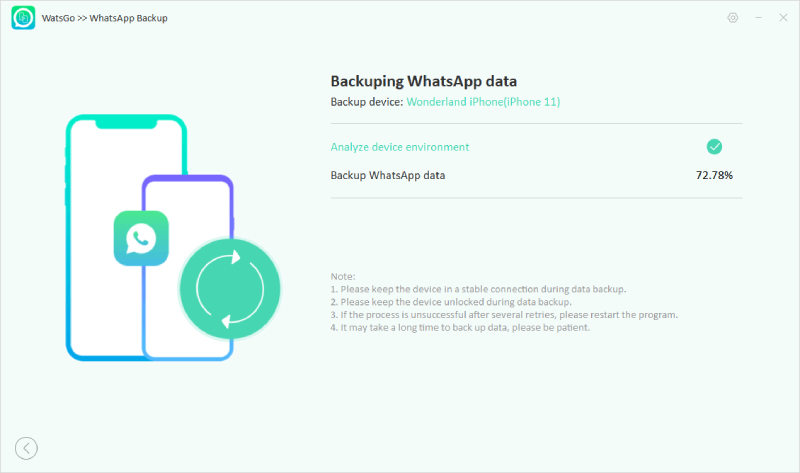 Step 4. A few minutes later, your WhatsApp data will be successfully backed up on your PC; you can check your backup file by clicking on the view backup list option.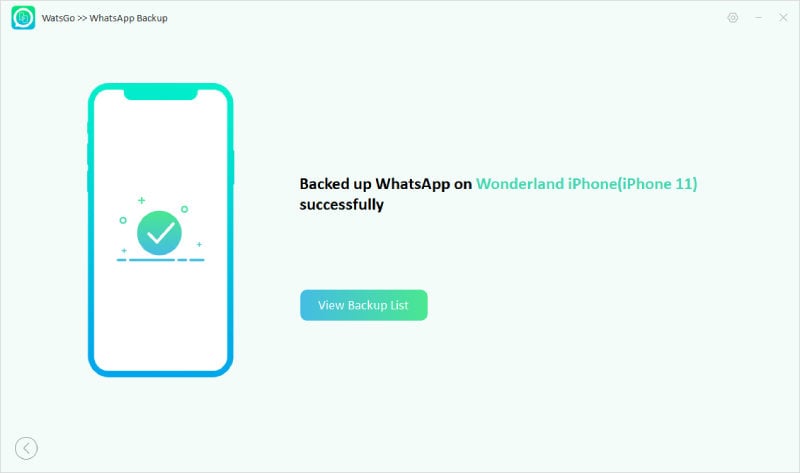 Conclusion
That's All, Guy; we have mentioned all the possible methods to solve the iPhone WhatsApp backup not enough space error if these solutions are failed to resolve your issue. Then, in the end, we mentioned a WhatsApp backup tool known as iToolab WatsGo. This tool will help you create an iPhone backup on WhatsApp and save space on your iCloud. Also, you can restore the WhatsApp backup on any device anytime.