Forgetting passwords is completely natural and let's admit it, we all know how it feels to forget a password, right? It really makes you think about all your important project files, beautiful photos, and tons of personalizations that you did to make your computer function just the way you want. And the thought of not being able to access them haunts you.
Well, you shouldn't worry about forgetting a password since we've got you an effective solution with an Offline NT password & registry editor. The tool is called chntpw, a free Windows password recovery tool, and it works perfectly on all Windows versions. If you're wondering whether chntpw Windows 10 friendly or not, then you're at the right place.
So, let's start with the first portion.
How to Use Offline NT Password & Registry Editor (Really Complicated)
Getting your hands on NT password edit tool is quite easy and you can use the software by following our guide. Here is how you can use the NTpassword reset tool to get access to your files on windows 11/10/8/7.
Download and Install NTpassword from the official website
In order to download the Offline NT Password, visit its official website and click on the option that says CD/USB boot disk. Since your computer will be locked, you need to follow these steps on another computer.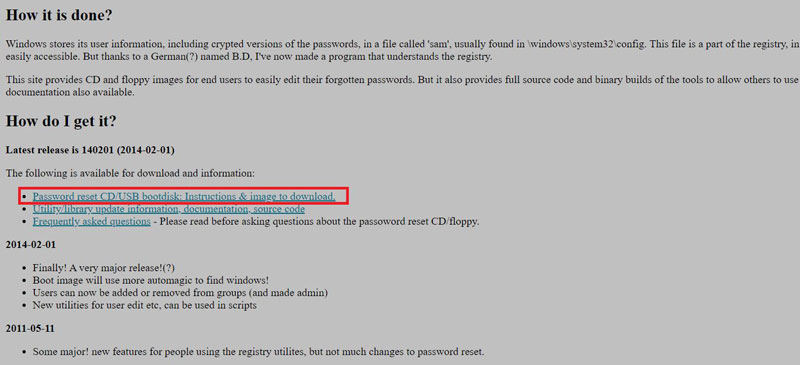 Scroll down to the Download section and you'll see two options. You can select either the cdxxxxx.zip file to download the bootable CD image or click on the usbxxxxxx.zip file for making a bootable \usb disk.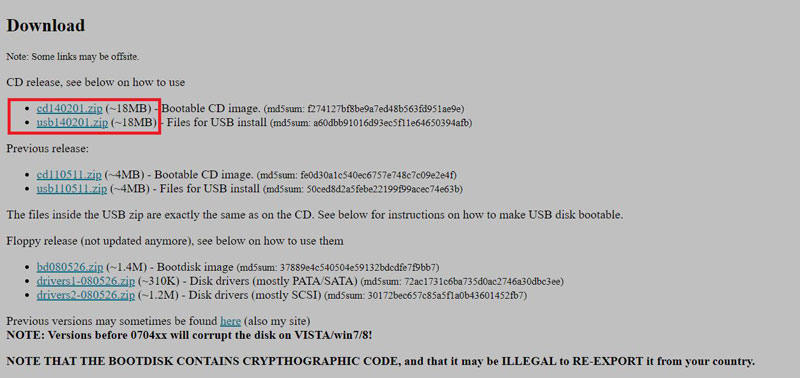 Insert Bootable Media In Locked Computer
Insert the bootable media device that you just created into the locked computer and start it. Press the button recommended by your computer's manufacturer to enter into the BIOS. Select the CD-ROM Drive option and hit F10 to Save and Exit, this will make the Windows reboot using a bootable USB drive.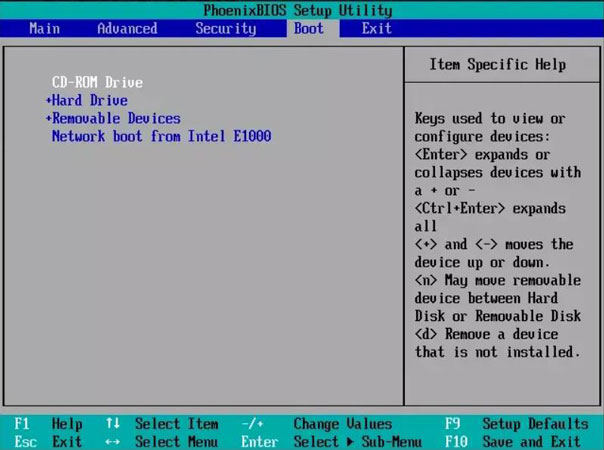 Press 1 to make the Windows partitions selection.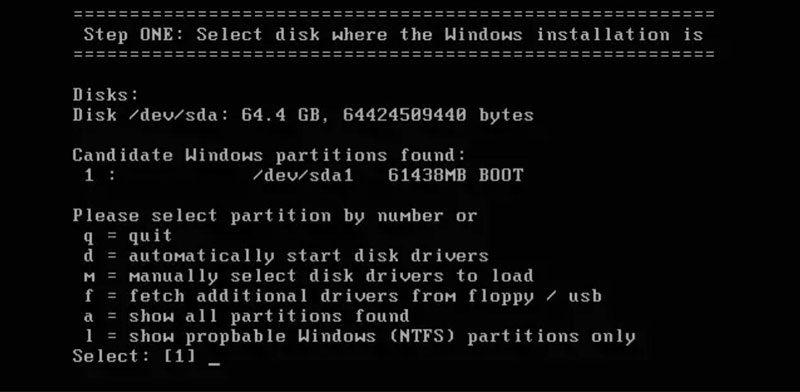 It will ask you to register a path to your registry. Keep it default and hit Enter.

Hit Enter again to select the Password reset option to continue with the password reset action.

It will now ask you several options to select. Choose the one that you need. For instance, if you're interested in editing a user's password, press 1 and hit Enter.

The software will now ask you to register a new username. You have to manually type it and hit Enter when you're done.

If you want to set up a password for your account, you can set it up at this stage. Otherwise, hit Enter and continue with the process. You can set a password anytime you want.

You're almost done with the process of using the Offline NT password tool. Confirm your choices by typing ! (exclamation mark) and type Y to save the changes.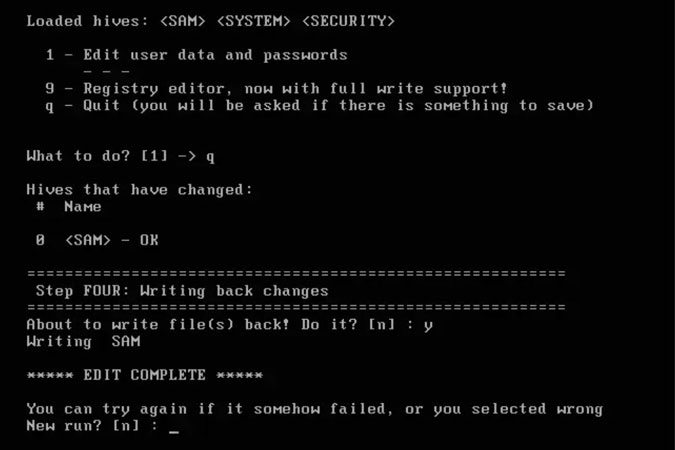 Detach the bootable USB drive from your computer and restart your computer. You're good to go!
What are the Pros and Cons of Offline NT Password & Registry Editor?
Before actually using the software, we'd recommend you have a look at its pros and cons to get a better understanding of its functionalities and downsides.
| Pros | Cons |
| --- | --- |
| Supports all Windows versions including 11, 10, and all the earlier ones | No GUI, you need to enter commands in BIOS |
| Doesn't require a password to function | No support against partitions encrypted with NTFS |
| Asks for disabling or unlocking a user's account | Need to make a USB bootable |
| Helps reset all the passwords | Not easy to use |
| Simple steps to make the process work | Need a separate computer to make the USB drive bootable |
| It's free to use | Might be a lengthy process for many users |
Apart from its cons, the offline NT password & registry editor windows 10 works perfectly fine and does the job quite effectively. It removes your passwords and lets you access your files. There's no GUI, so that's a big downside for this chntpw windows 10 software.
Is There Any Alternative to Chntpw? (Quite Simple)
As compared to NTpassword recovery tool, yes, there's powerful software with an incredible Graphic User Interface. It's extremely easy to understand and operate; UnlockGo – Windows Password Recovery. Here're some of its features:
| | |
| --- | --- |
| Removes or Reset all Windows passwords | Works for all windows system |
| Easy steps to follow | It's just a 3-step process that anyone can do |
| Requires NO prior knowledge | User interface is super sensitive |
| Proves one-click operation | Make bootable USB with just a one-click |
Following are the steps to operate UnlockGo – Windows Password Recovery. It's a 3-step process.
Step 1. Download and Install the Package
Download and install the UnlockGo – Windows Password Recovery on an accessible computer. And insert a bootable USB/CD/DVD into it as windows password reset disk.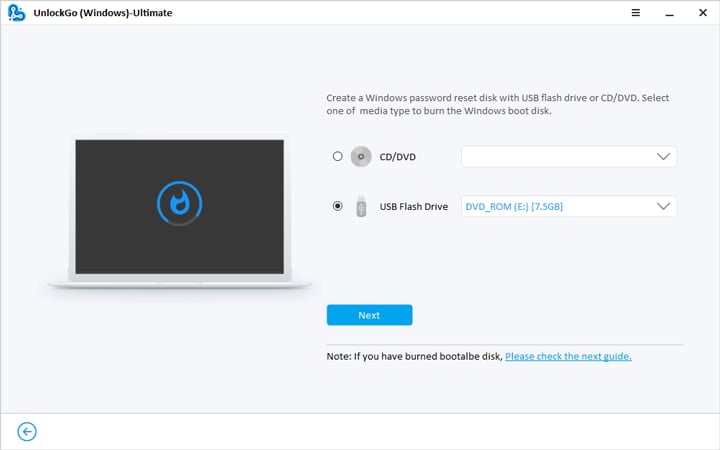 Step 2. Burn Reset Disk and Enter BIOS Menu
After burning the reset disk, you can follow on-screen instructions to enter bios menu, using arrow key to select boot tab and boot device priority to set the bootable disk, last press F10 to save and exit.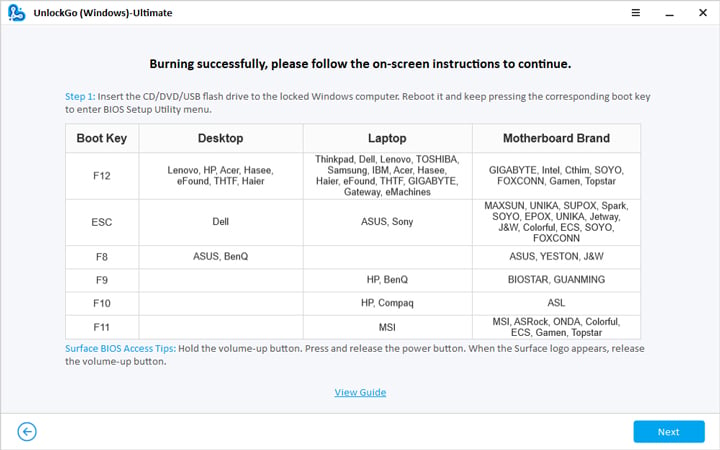 Step 3. Reset/Remove Windows Password as per Requirement
Once your computer reboots, you'll see the UnlockGo interface. Choose your Windows version. And Select Reset Account Password and click Next. And you can set a new password on it or just remove it.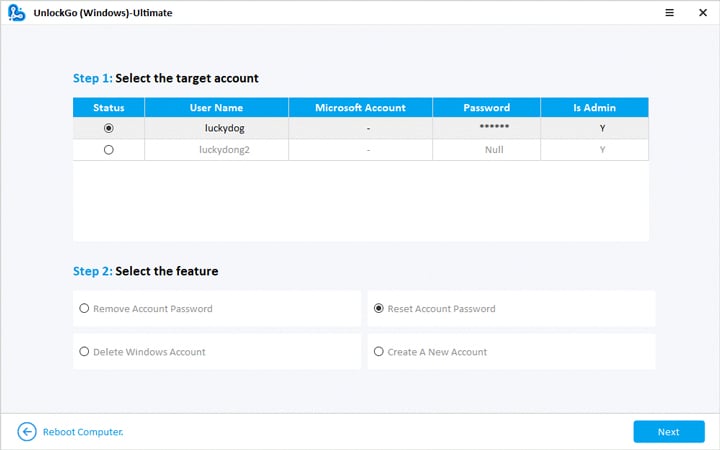 Resetting your Windows password was quite trickier with Offline NT Password Editor, but with UnlockGo – Windows Password Recovery, things have become much more easier and convenient.
Hot FAQs About Offline NT Password & Registry Editor (Chntpw)
Is it Safe and Free to Use?
Yes, it's completely safe and free to use the Offline NT Password & Registry Editor program. All you've to do is to follow our to-the-point guidelines.
Can I Reset/Remove Domain Account Password Using it?
No, it can't reset or remove a domain account password.
Final Thoughts
Offline NT Password & Registry Editor is, no doubt, a purposeful and very handy tool when it comes to resetting forgotten Windows passwords. It's all about securing your important data on the computer and this Offline NT Password works perfectly fine.
But the only problem with it is that it doesn't come up with a good UI. Well, everything has an alternative, and an alternative to Offline NT Password editor is an elegant tool called UnlockGo (Windows). We discussed how you can reset your password using both software tools.