Have you ever encountered Excel file marked as final, read only or password protected from editing/viewing/copying?
You have no idea before but now a sophisticated Excel password remover program that can decrypt the password for you to get easy access to your Excel file. There are plenty of Excel password remover online applications that you can use, but most of them are quite complex and require technical knowledge to interact with the software.
However, we're here with a list of 15 easy to use Excel password removers that can remove the password from an Excel file. Let's see them one by one detailedly.
Part 1. Excel Password Remover Software Free Download
PassWiper for Excel
PassWiper for Excel is, by far, the best Excel password remover application since it comes with different 3 Attack Modes that help users to recover their passwords without completely removing them. Moreover, it's the only Excel VBA Encryption Remover which makes it unique among the other password remover applications.
If you want to remove your Excel password restriction, simply download the PassWiper for Excel program. Now, follow these steps:
Step 1. Install the program and open it. You'll see two options, click on Remove Excel Password and proceed.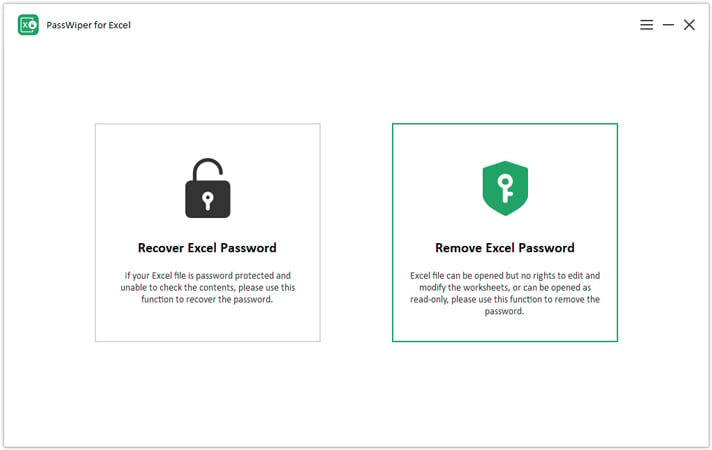 Step 2. You'll be asked to import the Excel file from which you want to remove the password. Import the file and click on
Remove
to continue.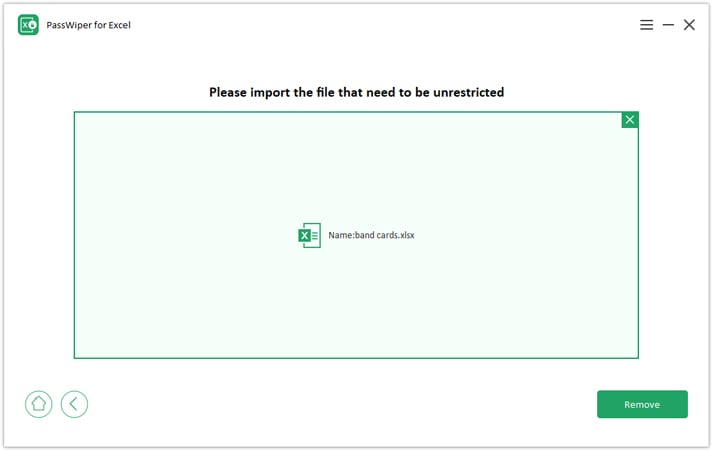 Step 3. In just no time, you will be able to edit your Excel file without any password restriction.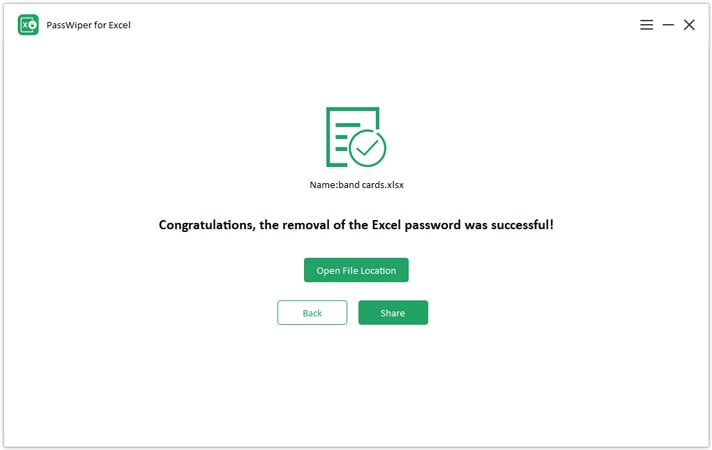 Passper Excel Password Remover
Passper for Excel offers two solutions: recovery and removal of the password. The developers claim that the program has a 95% success rate based on the user reviews and the rate of refund. It comes with a 30 days money back guarantee.
Unlocking any file is just a 3 step process in which you choose a mode, add the files, and start the recovery process. It's quite simple and easy to use since the user-interface is extremely friendly.
The downside with this program is that it only operates on Windows OS, which means you can't operate it on Mac computers.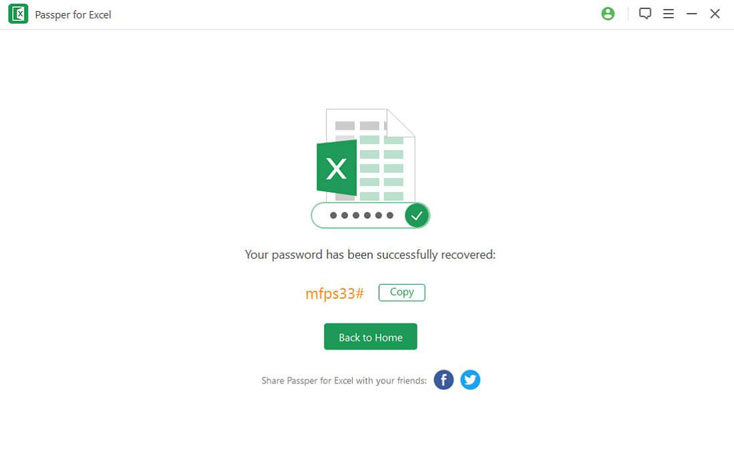 SmartKey Excel Password Recovery
SmartKey Excel Password Recovery is yet another program with both password recovery and removal solutions. It helps to crack password-protected Excel files created in different formats (including .xls, .xlt, .xla, .xlsx, .xlsm, .xltx, and .xltm).
As compared to other programs, the user-interface is, no doubt, easy to interact with, but it seems quite out-dated.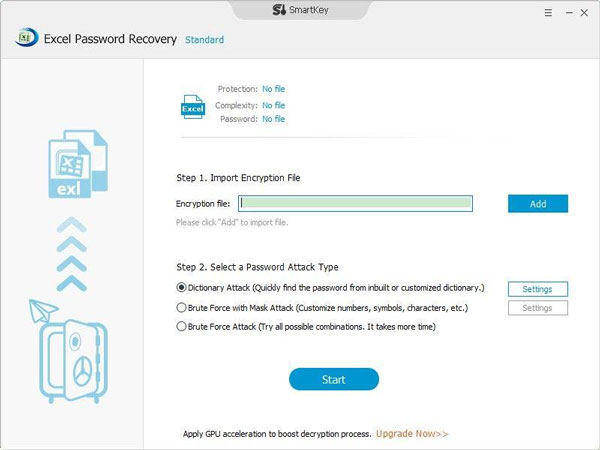 SysTools Excel Password Recovery
There's no limitation on the file size with SysTools Excel Password Recovery. It helps you recover and/or remove passwords from any encrypted Excel file.
SysTools allows users to reset multiple user passwords in batches which saves a lot of time. With this program, you can:
Recover XLS or XLSX password.
Unlock multilingual password.
Copy recovered password to Clipboard.
Decrypt selective password.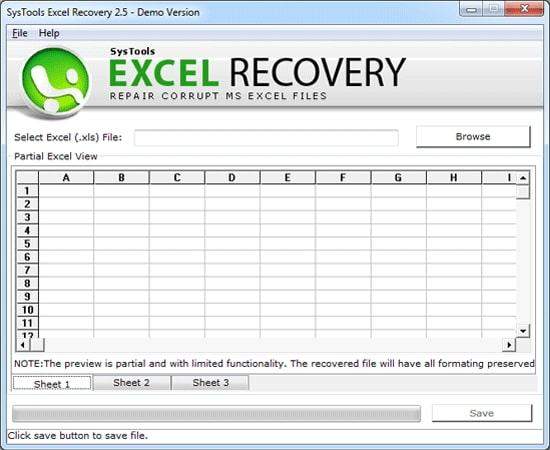 iSumsoft Excel Password Refixer
iSumsoft Excel Password Refixer uses advanced GPU acceleration technology to recover every bit of your password and it is also one of the best Excel password remover programs out there.
According to a source, iSumsoft Excel Password Refixer only supports Excel files generated by MS Excel 2016 or earlier. Moreover, the latest update for the software was released back in 2018.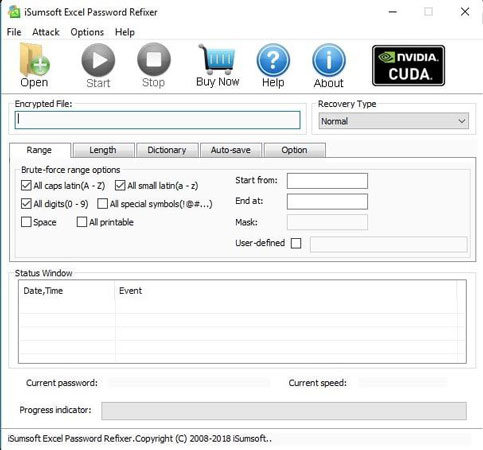 iSunshare Excel Password Remover
iSunshare Excel remove password to open the password protected Excel files within just a few seconds. The software program is quite fast and responsive.
However, the downside with it is that it only helps in removing the password, it won't help you in a situation when you're restricted to edit the Excel file.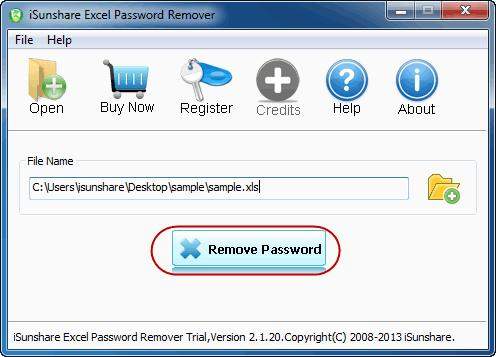 Stellar Phoenix Excel Password Recovery
Stellar Phoenix Excel Password Recovery program can be your go-to tool when it comes to removing the password, but the problem is that you can't download it anymore from the official website.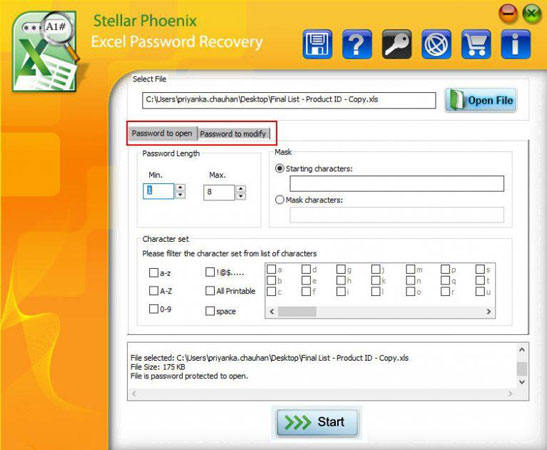 In the comment section of the official website, an official representative (Eric Simson) was mentioning that the program has been discontinued permanently.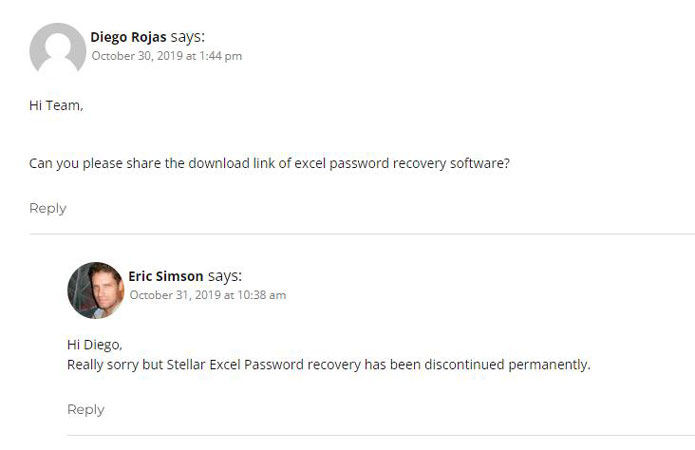 Excel Password Recovery Master
With its last update in 2020, Excel Password Recovery Master offers one-click password recovery feature. It works on all versions of Windows which gives it a unique versatility.
You simply need to add the file, the software will analyze it, and will recover or remove the password for you.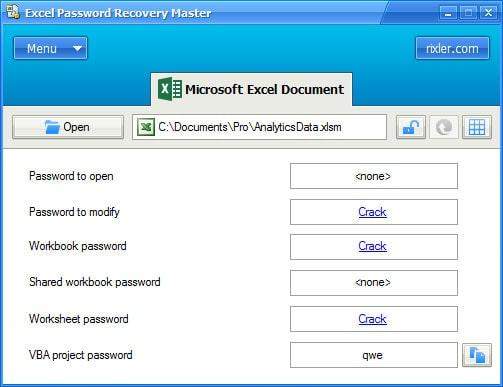 Daossoft Excel Password Rescuer
Daossoft Excel Password Rescuer supports files generated from Excel 2016 or earlier. It helps users to recover and remove the password from an encrypted Excel file. The user-interface is friendly but it looks a little bit outdated.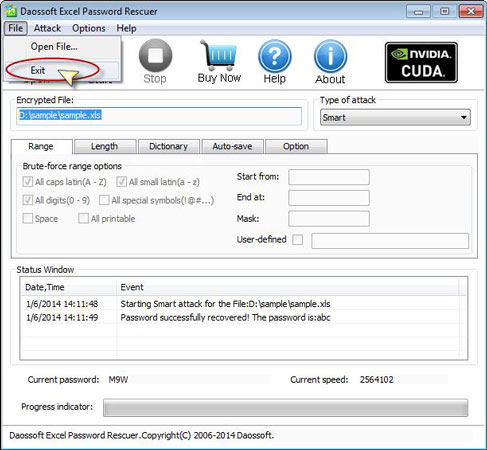 Accent Excel Password Recovery
Accent Excel Password Recovery was last updated in 2020 and is compatible with workbooks from 1995 – 2019. Moreover, it also works on all versions of Windows.
Removing or recovering password using Accent Excel Password Recovery is quite simple and just like other tools in the list, it also comes with different Attack Modes for effective recovery.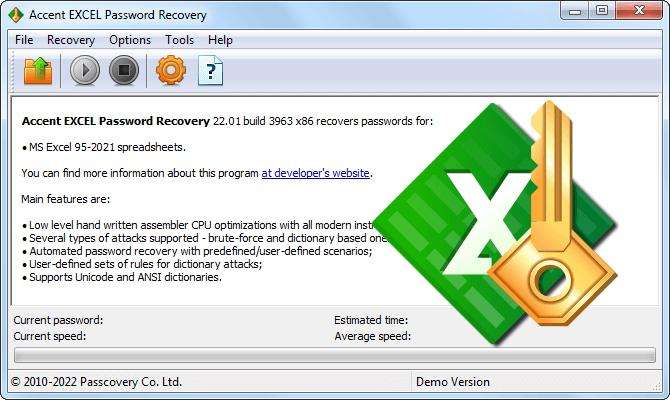 Passware Excel Key
Passware Excel Key provides multilingual passwords recovery which means it deals with all types of passwords for Excel files. Passware Excel removes password to open the Excel files that are protected or restricted with passwords.
Like most of the other tools, it is also compatible with all versions of Excel files.
You can also follow
this article
to remove password from excel if you can't find a tool you like or struggle with which one is better, then you can know more information about removing excel password.
Part 2. Excel Password Remover Online Free
Password-Find
If you're fed up with installing various software programs, you can simply use an online application, like Password-Find. You can simply unprotect your file by uploading it from the website. You'll be able to download it once the web application removes its password. But also you need to pay to use them like buying a license key or register code or something, some tools receive higher price.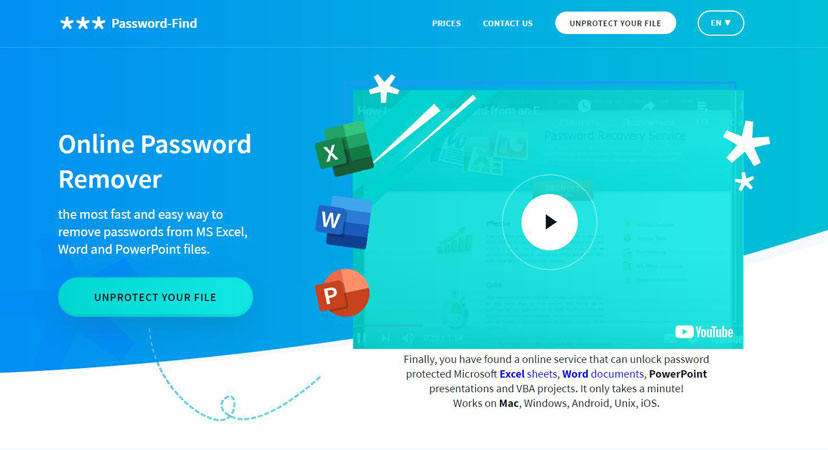 LostMyPass
With LostMyPass, you don't need to download any software since it's a web-based application. It offers both free and paid recovery service. The 100% success rate is claimed with the prepaid service that uses Brute force with a mask. However, the free version can also recover weak passwords quite effectively. The success rate, however, is only 22 percent.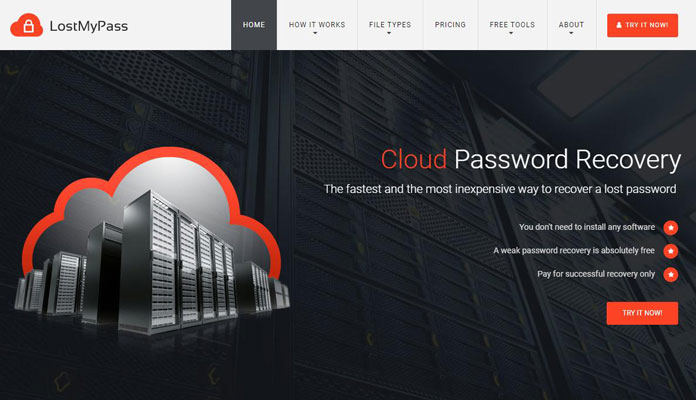 Password-Online
The yellow button asks you to upload your encrypted file and get your decrypted file in return. It not only decrypts Excel files only, but it comes with a lot of other solutions as well.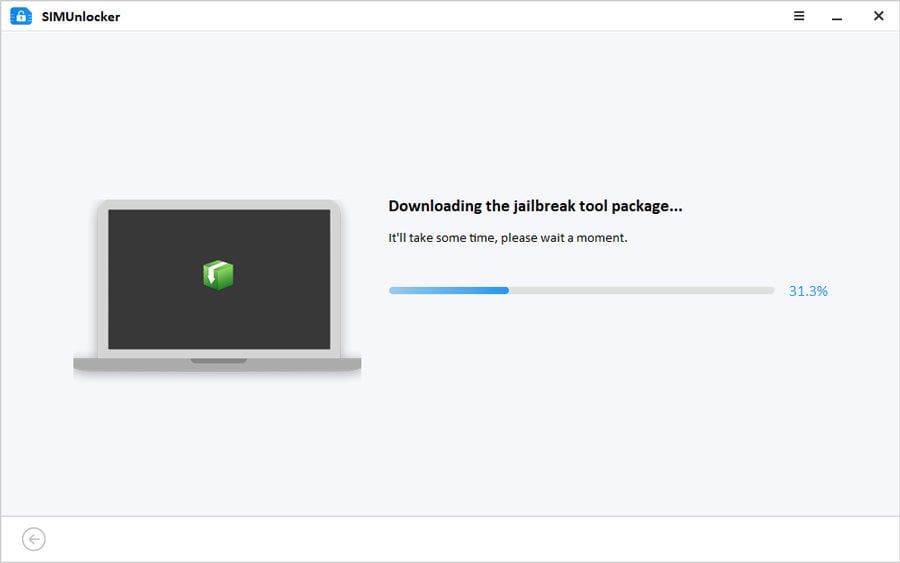 Straxx Excel Password Remover
With Straxx Excel Password Remover, you can decrypt your password protected Excel files using the free version that's only allowed for personal use. This software is capable of recovering passwords of any length or type. Straxx Excel password remover online is a sophisticated software program.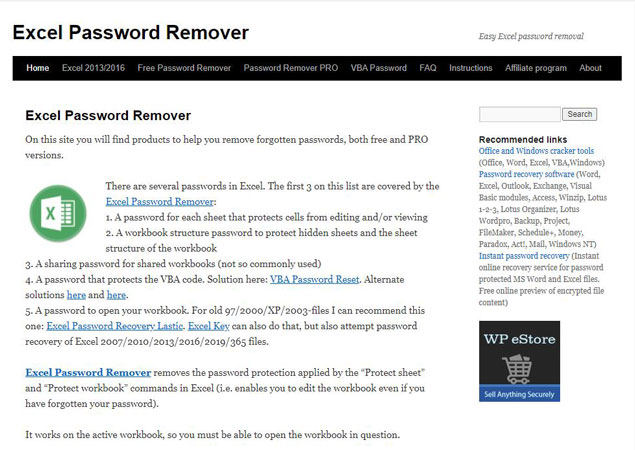 Conclusion
Using an online password remover seems to be a rational decision but most of them have lower success rate on their free versions. If you want a 100% success rate with your Excel Password Remover, then you should go with the one-in-one tool that comes with the function of removing the VBA project password PassWiper for Excel.
No doubt, you'd have to download and install the software program, but it isn't as hectic as you think. A few clicks and off you go!