Having an 13/12/11 iPhone keeps restarting is arguably one of the most aggravating issues that iOS users face regularly. This, like most other iPhone issues, can be caused by a variety of factors. Don't be concerned if your iPhone keeps rebooting itself. You've arrived at the correct location. There are a few ways that assist me to address the problem when my iPhone keeps restarting.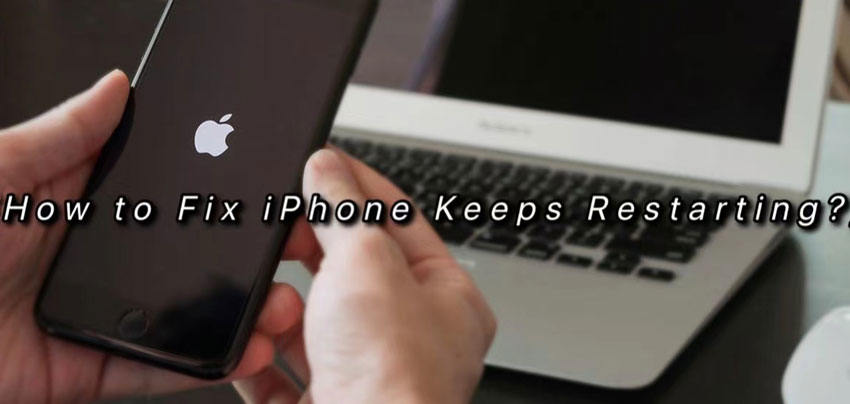 In this tutorial, I will familiarize you with this problem and show you how to handle the iPhone continues restarting issue, which is the most frequent iPhone 6/7/8/X/XS/XR/11 keeps restarting issue.
Why Does My iPhone Keeps Restarting?
iPhones that keep restarting generally fall into two categories:
1. iPhones that restart intermittently
You may use your iPhone normally for a short period before it abruptly resets.
2. iPhone restart loop
The iPhone kept restarting and couldn't enter into the system at all. There might be a variety of causes for the iPhone resuming issue. The iPhone screen displays the Apple logo, which is a typical problem. However, instead of starting the phone, it returns to the same cycle and resets the device. Here are a few possibilities for why your iPhone keeps rebooting itself.
3. Malware assault
This is common with jailbroken devices. If you've jailbroken your smartphone, you'll be able to install apps from other sources as well.
4. Erratic driver
If a driver becomes unstable after a significant change in your phone, it might also place your phone in the reboot loop state. The easiest method to solve this is to update your firmware.
5. Incorrect update
This is one of the most prevalent problems associated with the iPhone keeps rebooting error. If the process of upgrading your smartphone to a new version of iOS 15 is interrupted, it may cause a few problems.
What to Do When Your iPhone Keeps Restarting?
Is your iPhone randomly restarting? You may use these techniques to solve it whether it happens at random times with gaps in between or your iPhone is locked in an unending boot loop.
Depending on how frequently your iPhone restarts, you may not access the settings in every stage, but if you persevere to the finish, you will undoubtedly discover a solution.
1. Update iOS and applications
The majority of the time, your iPhone continues rebooting due to a software problem. It's simple to fix these issues by installing the most recent software upgrades for iOS and all of your iPhone apps.
To upgrade iOS on your iPhone, go to Settings > General > Software Update. If it doesn't work, connect it to a computer and use iTunes or Finder to upgrade iOS instead.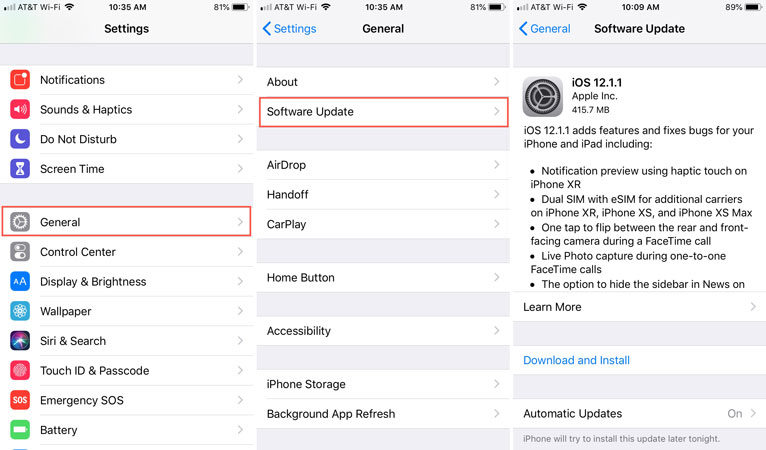 2. Uninstall the app causing your iPhone keeps restart
Even after you've updated all of your applications, some of them may still create issues. If an app isn't well-designed or hasn't been updated in a long time, it may force your iPhone to restart every time you use it.
To delete apps, go to Settings > General > iPhone Storage, then scroll down and touch on the app you want to remove. Tap Delete App on the app information screen.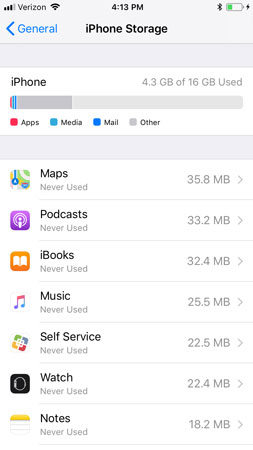 3. Remove your SIM card
In some cases, a cellular carrier connection may force the iPhone to resume indefinitely. Your SIM card connects your iPhone to your cellular provider, so remove it to check whether the problem with your iPhone restarting is resolved.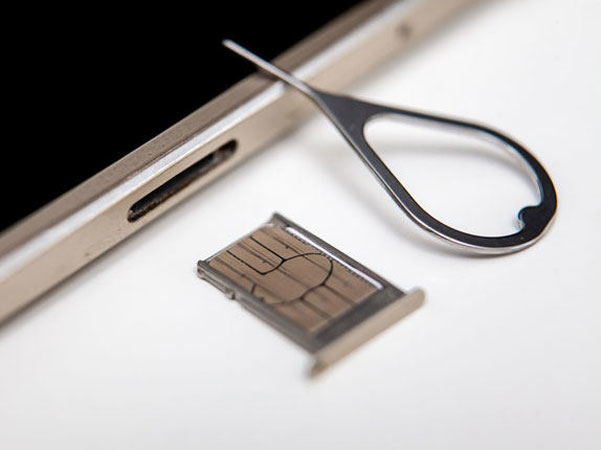 4. Force restart your iPhone
For iPhone 8 and subsequent models, such as the iPhone XS (Max)/XR, push and rapidly release the Volume Up key, then the Volume Down key. Then, hold down the Side key until your iPhone restarts.
Long-pressing the Home and Wake/Sleep buttons at the same moment for at least 10 seconds on an iPhone 6, iPhone 6S, or older smartphone will do this. The reboot loop will be broken when your phone vibrates.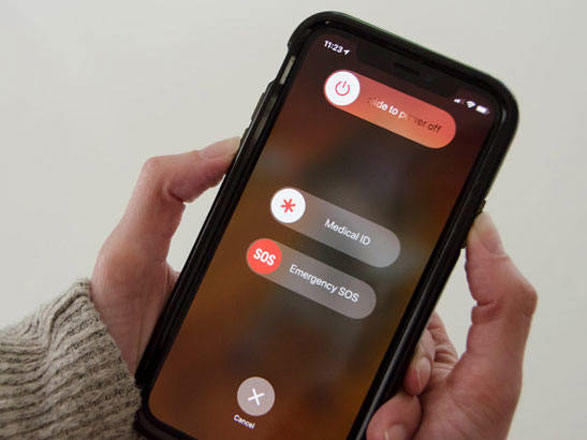 5. Factory reset your iPhone
It's not always a good idea to forcibly restart your iPhone, just as it's not a good idea to yank the power cable from a desktop computer. However, extreme circumstances necessitate extreme actions. And if your iPhone continues restarting or is stuck in a boot loop, a force restart, also known as a hard reset, is sometimes the only option to solve it.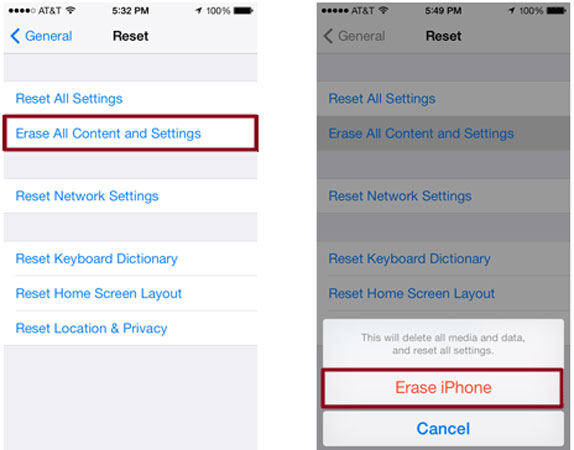 6. Connect it to iTunes to recover the data
Restoring your iPhone fully erases and reloads the iPhone's software (iOS 15), and it can also resolve a host of software issues. When we restore your iPhone, we eliminate the potential that a software problem is causing your iPhone to restart – this is why Apple engineers do it so frequently.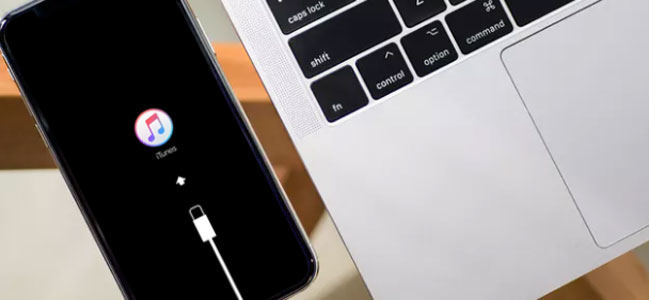 100% Actionable Way to Fix iPhone Keeps Restarting Loop
If you have a question "why my iPhone keeps restarting"? Then here is your answer. Don't be concerned if your iPhone continues to restart after you've tried the options listed above. We have a dependable and simple solution for you. To repair the iOS 15/14 reboot loop issue and safeguard your phone, use the iToolab FixGo – System Repair (iOS) program. You may also do it by following the steps below:
1. Download FixGoand run it anytime you need to troubleshoot an issue with your device. Connect the device to PC or Laptop.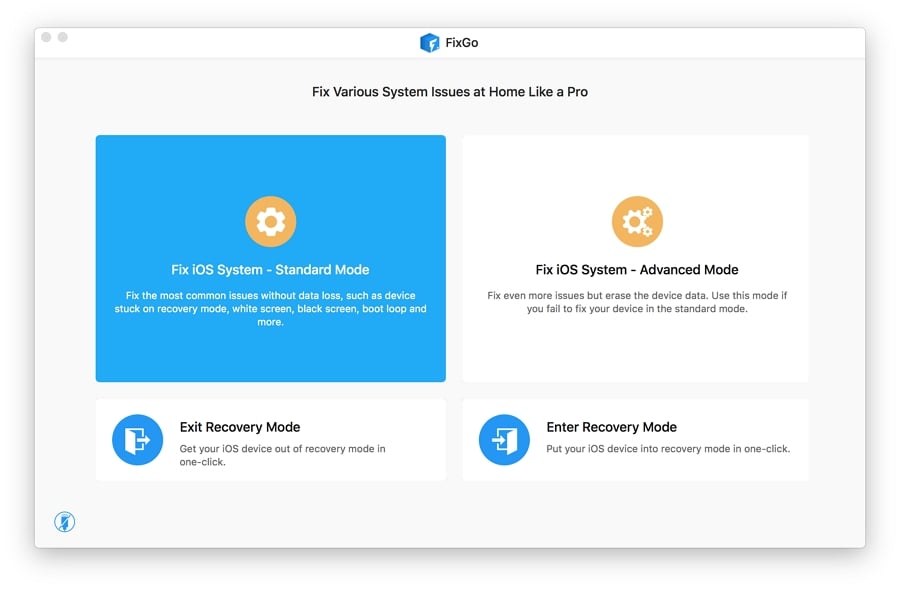 2. Download firmware package.Sit back and relax since your phone's firmware may take some time to download. Maintain a steady network connection and avoid disconnecting your smartphone throughout the procedure.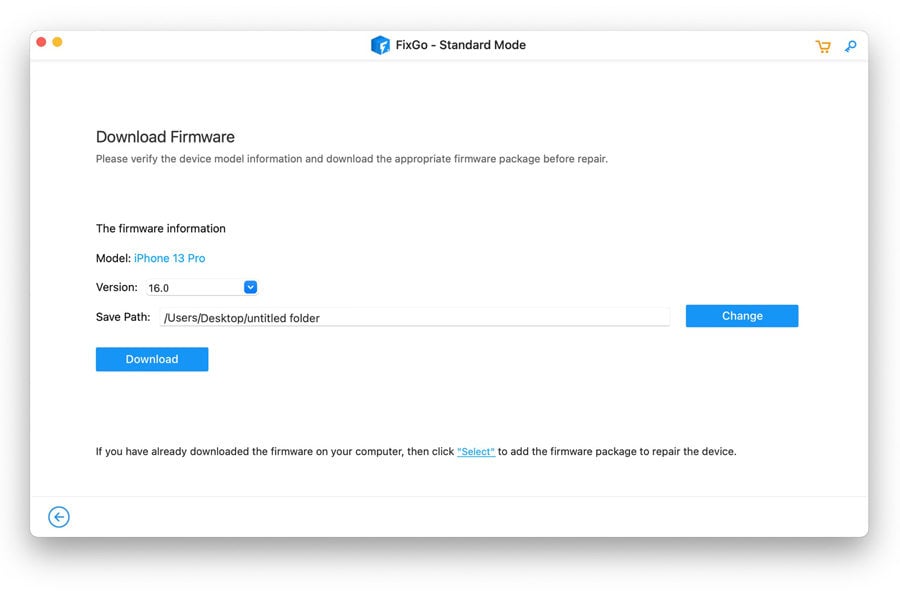 3. Once the necessary firmware has been downloaded, the program will begin fixing your phone. An on-screen indicator will keep you updated on its progress.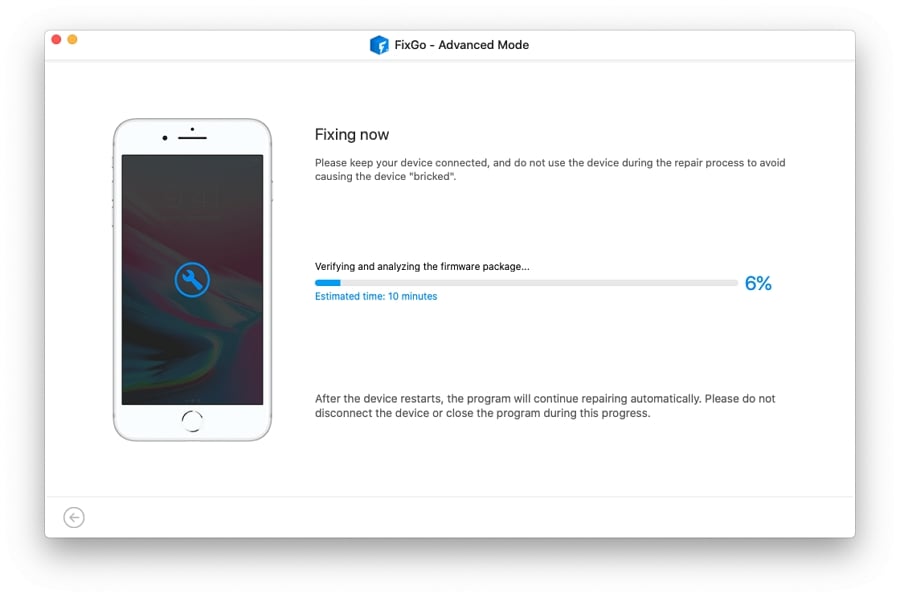 4. When the procedure is finished, you will see the screen below. If you don't receive the desired results, simply click the "Try Again" option to restart the procedure.
📖 Read More: How to Fix iPad Pro Stuck on Apple Logo
Final Words
You should be able to resolve the iPhone keeps rebooting problem without too much difficulty. Simply follow these professional recommendations to break your device's reboot loop. If you're still experiencing problems, give iToolab FixGo – System Repair (iOS) a shot. Please feel free to share your own experiences with us.