Undoubtedly, iPhone is one of the most prestigious smartphones all over the world. But, you may encounter some common glitches in your iPhone 7. It can be frustrating when you see your iPhone 7 stuck on Apple logo.
Are you dealing with iPhone stuck on a logo issue? Luckily, you have come to the right platform. In this article, we will take a look at some common causes of this problem. Furthermore, we will advise the effective solutions to the users. Read ahead to learn more!
Ruling Out Some External Causes of iPhone 7 Stuck on the Apple Logo
Seeing your iPhone stuck on the Apple logo can make you feel helpless because you can't keep in touch with your family or loved ones for hours. Help you fix iPhone 7 plus stuck on Apple logo in this section. Here are some common causes:

Physical Damage
Indeed, physical damage to any phone can cause major problems. In this case, iPhone 7 or iPhone 7 Plus is no exception. If you accidentally dropped your phone, it may have led to hardware damage. As a result, your iPhone 7 may not be able to reboot and it will stuck on the Apple logo. All you need to do is get your iPhone 7 repaired by an expert.
Liquid Damage
Remember, iPhone 7 can't get completely exposed to water. If it happens, there may have an internal hardware issue.
Software Issues
If your iPhone is stuck on the Apple logo, a software issue may be the most common reason. Such an issue is caused by an outdated iOS version or a failed software update. Moreover, a jailbroken iPhone 7 is a major culprit for iPhone being stuck.
Troubleshooting the iPhone 7 Stuck on Apple Logo
Are you looking for the solution to fix iPhone 7 boot loop after screen replacement? There are many methods to resolve the iPhone screen stuck on the Apple logo issue. However, it's important to choose the right one. Let's find out some ways to fix the problem!
Method 1: Fix It with a Professional iOS Repair Tool – iToolab FixGo
This method is 100% safe to fix your iPhone device. It can help resolve minor and major glitches for real. If your iPhone 7 keeps turning on and off the Apple logo, here are a few steps you need to do using iToolab FixGo:
Step 1 Connect your iPhone 7 to the PC
Firstly, you must connect your device to the computer using a cable. After that, click on the "Fix Now" option to begin the process. Make sure your device is connected successfully.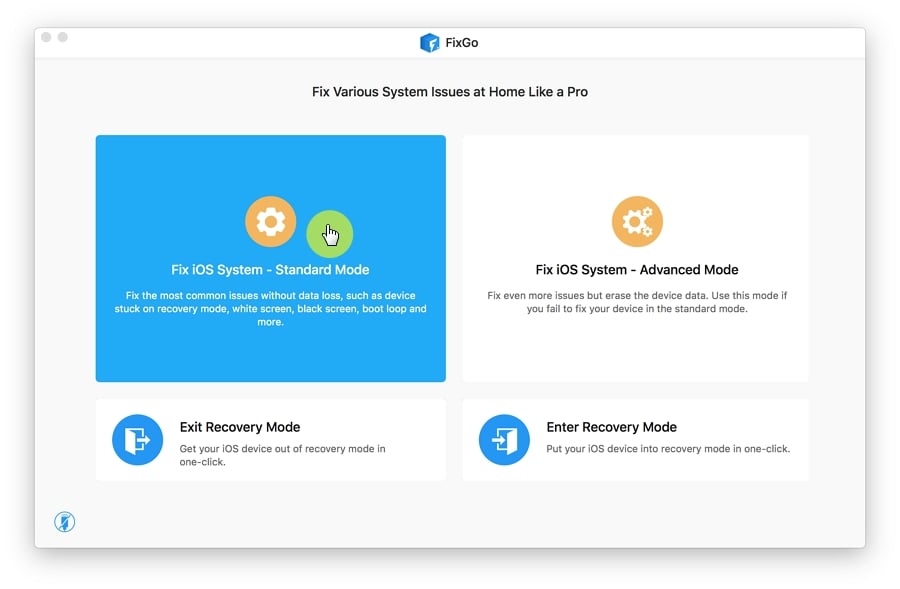 Step 2 Download Firmware Package
You will need to download the latest firmware package in order to repair your iPhone 7. Tap on the "Browse" option to choose a path and then click "Download" to begin the process. Most importantly, you must have a stable internet connection because firmware may take some time to complete.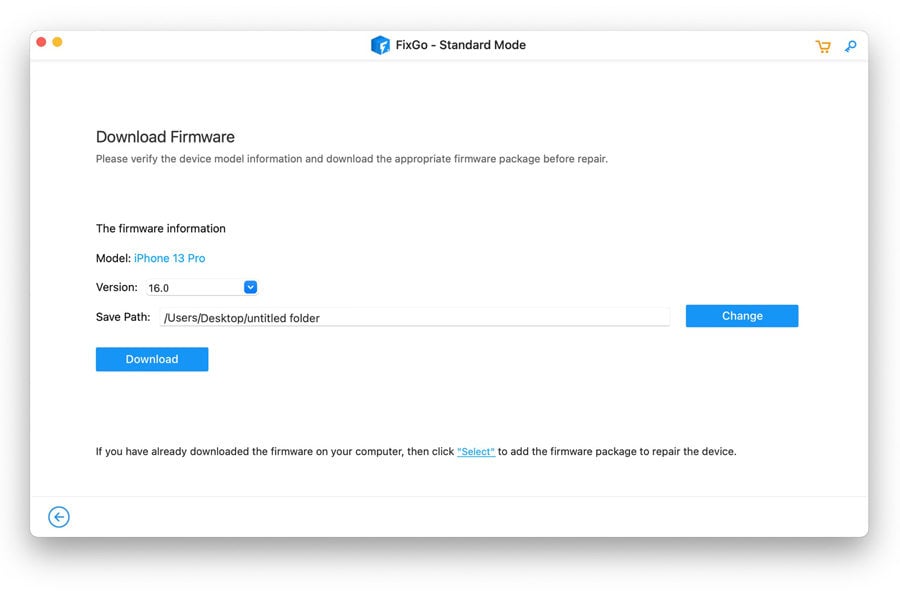 Step 3 Fix iPhone 7 Stuck on Apple Logo
Lastly, click on the "Repair Now" button and iToolab FixGo will start the repair process. Once the process has been completed, you can now use your iPhone stuck without any issues.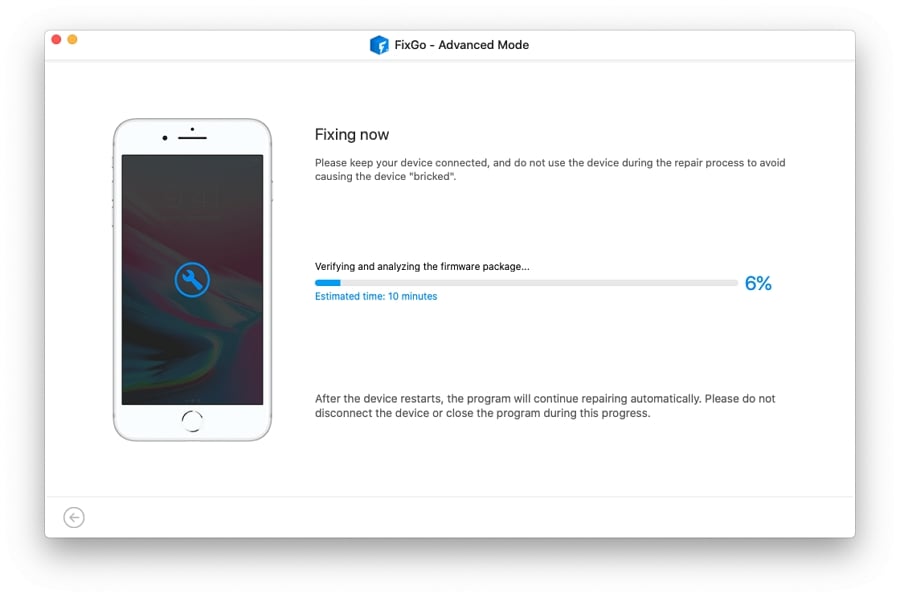 Method 2: Close Low-Quality Jailbreak
If you have tried jailbreak, it may lead to iPhone 7 showing Apple logo only issue. In such a scenario, make sure to close low-quality jailbreak. This method is worth a try but it can't guarantee anything.
Method 3: Force Restart
A force restart is the first thing that many users do when their phones are stuck on the Apple logo. It may work depending on what has caused the issue.
✅Pros
An easy-to-use method
Can be done with a PC or Computer
❌Cons
It may not fix all configuration-related issues (depending on the phone's model)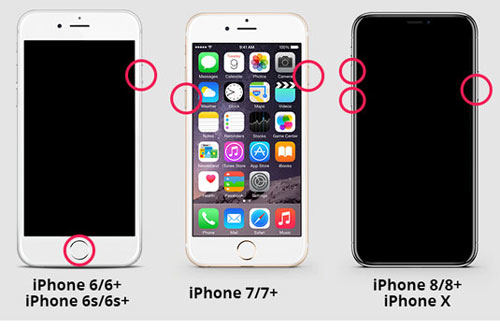 Method 4: Update iOS Version
Sometimes, an outdated iOS version is the main culprit for iPhone 7 being stuck on the logo screen. You must ensure your iPhone 7 is updated to the latest iOS version. To update iOS, go to Settings and look for the latest software updates available.
✅Pros
The latest version of iOS can resolve many software-related issues
❌Cons
This method is not effective for a jailbroken iPhone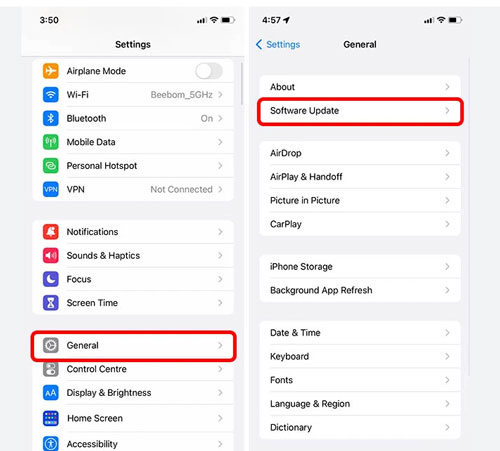 Method 5: Clean iPhone Space
If you do not have even storage space in your iPhone 7, make sure to delete unnecessary media files. Cleaning iPhone 7 space can make your device work fast without any lag.
✅Pros
❌Cons
Cleaning storage space may not be the best solution depending on your device
It will log you out of the page, so be ready to log in to everything again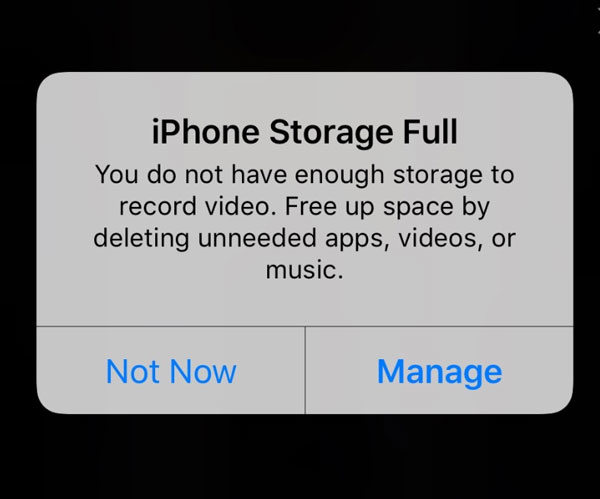 Method 6: Do a Factory Restore
Here comes another method of fixing the iPhone 7 stuck on the logo. You can opt for a factory reset to resolve the problem. It can bring your iPhone back to brand-new condition.
✅Pros
It will remove system glitches
Helps to clear all leftover files/cache created by old version
❌Cons
May erase your phone's data
If you are constantly resetting your device, it will degrade your phone's hardware performance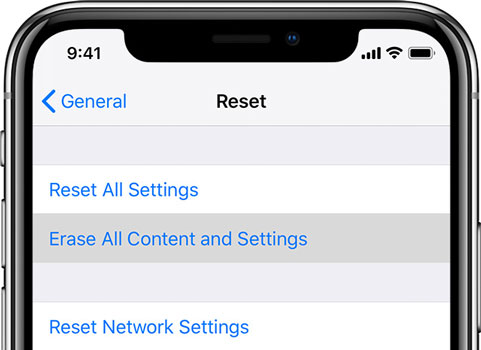 Method 7: Try a DFU Restore
DFU restore is a recovery method that can help repair your iOS device. For that reason, you will need to connect your device to a computer.
✅Pros
One of the effective ways to fix the iPhone 7 stuck screen issue
Install a previous iOS version to jailbreak or unlock your SIM card
❌Cons
DFU restore removes your data
The steps are complicated for beginners and you can easily fail on the first try
iPhone 8 & later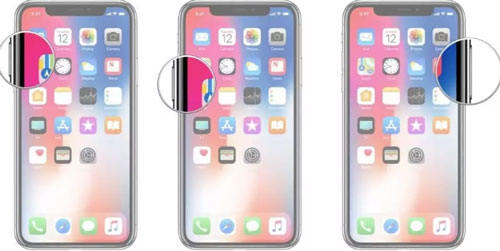 iPhone 6s & earlier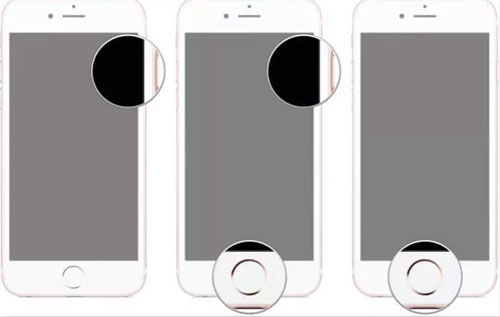 Method 8: Use iTunes
As discussed before, an outdated iOS version can cause many issues for iPhone users. It is necessary to update your iOS version using iTunes.
✅Pros
Can help update the iOS version in a few minutes
Devices will automatically sync and back up during the update process
❌Cons
Updating iOS may not fix iPhone being stuck on the logo screen
Due to the large size of the downloaded upgrade file, the full update may be significantly slower
The update process can use a significant portion of your device's battery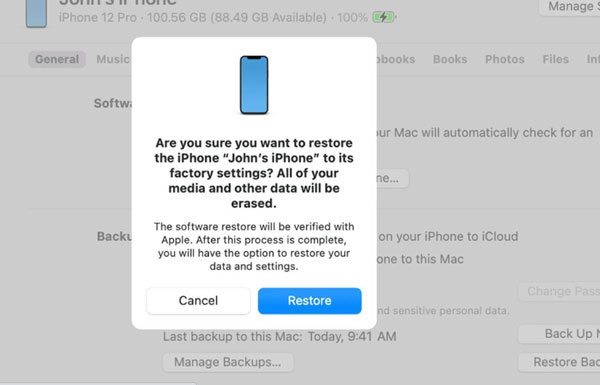 Method 9: Restore in Recovery Mode
Recovery mode may help remove system glitches from your phone. You can try to restore your iPhone 7 in a recovery mode.
✅Pros
Recover all kinds of iPhone booting failure
❌Cons
The success to restore iPhone depends on how frequently you backup your device
Inevitable loss of data created since last backup
Method 10: Check USB and USB port
The last method to fix iPhone 7 logo screen issue is to check your USB cable or port. If any of these two is damaged, replacement is the only option.
FAQs
Will DFU mode erase phone data?
Yes, DFU mode has the biggest disadvantage of erasing your phone's data. Though DFU mode helps repair your iPhone, it permanently removes data.
Is Boot loop permanent?
Boot loop issue occurs for many reasons. Whether it's permanent or not depends on the reason behind the boot loop. Most boot loop issues can be resolved by a factory reset.
Conclusion
Many iPhone users look for solutions to repair their phones being stuck on the logo screen. If you're facing iPhone 7 stuck on logo screen issue, use iToolab FixGo to repair your device without any hassle. This is the most effective tool to repair iPhones safely. In addition, it comes with many features to enhance the functioning of your device without erasing any data.
FixGo – Professional Repair iPhone 7 Stuck on Apple Logo
Easy to use, one-click iPhone repair process
Fully compatible with all iOS versions
Support for both Mac and Windows
iPhone system repair without any technical knowledge
iPhone repair in minutes
24/7 online tech support for iPhone issues