To play Pokémon Go, you have to move from one place to another capturing and training Pokémon. If you want to gain access to Pokémon that may not be in your area, your best shot is to spoof the location of your device.
But how do you change the location in Pokémon Go? In this guide, we take a look at some of the best solutions. Let's begin with what to expect when you change your location in Pokémon Go.
What Happens When You Change Your GPS in Pokémon Go?
When you spoof the location on your iPhone or Android device and then play Pokémon Go, the location-based game will think you are in a new location and it will generate Pokémon associated with this new location. You will also benefit from special events and Gym battles that may only be available in the new location.
The problem is that when you abuse this new technique, Niantic may find out that you are faking your location and they may warn you to stop or ban your account. You can reduce the chances that you will get banned by using some of the strategies in this guide sparingly and wisely.
For example, it would be a good idea to stop playing the game completely for a few hours before spoofing to a location that is a few hours away by car.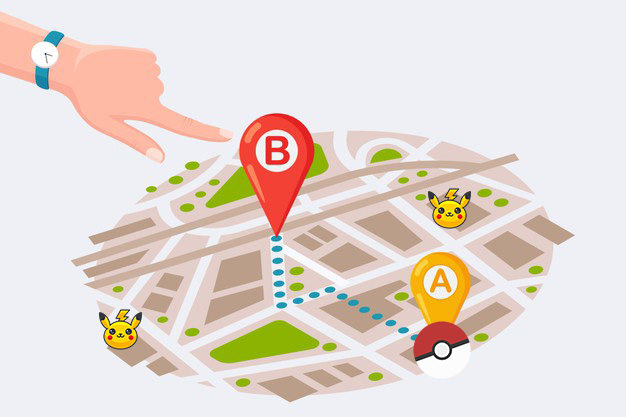 How to Change Pokémon Go Location on iOS/Android?
It is much more difficult to spoof GPS on iOS device than Android devices. Because most GPS spoofing apps for iOS require that the device be jailbroken.
Yet, these apps can be easy to use since they instantly spoof your location as soon as you install them and you don't have to do it manually. But the dangers of jailbreaking the iPhone cannot be overstated, not to mention, you would be losing your warranty.
There are also other downsides of using Pokémon Apps that Niantic hasn't authorized. When Niantic notices, in other words, when you use the unauthorized app too many times, they can ban your account.
If you want a less risky solution, try AnyGo from iToolab. This is a way to change the location for Pokémon using your computer and without jailbreak or root your device.
You can change the GPS to any location on the planet by entering the coordinate, or simulate the movement of a car, walking, or biking with customized speed to hatch Pokémon Go eggs without moving.
It also allows you to pause your route at any time, anywhere you want, making the movement look more natural. It is compatible with most iPhone and Android models.
Use AnyGo to Change GPS Location Pokémon Go on iOS/Android
Just install the free triak version of the program on your computer and then follow these simple steps to teleport your device to any location in the world:
Step 1: Launch AnyGo on your PC or Mac and connect the iPhone to the computer using USB cables. Wait for the program to detect the device and then click on "Start" to begin.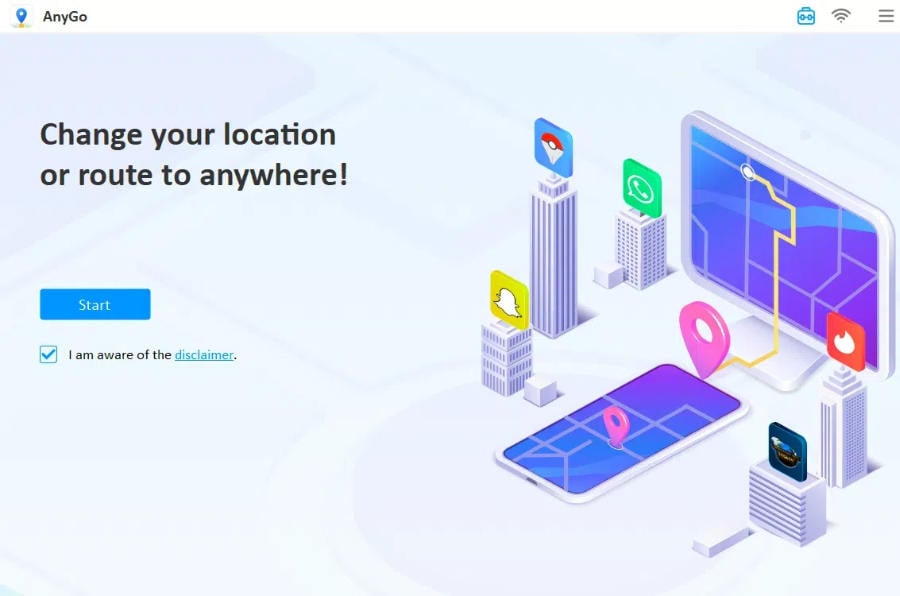 Step 2: A map will appear on the screen showing the current location of the device. To teleport the device, simply click on the "Teleport" icon at the top-right corner and then enter the location you would like to use. Click "Search".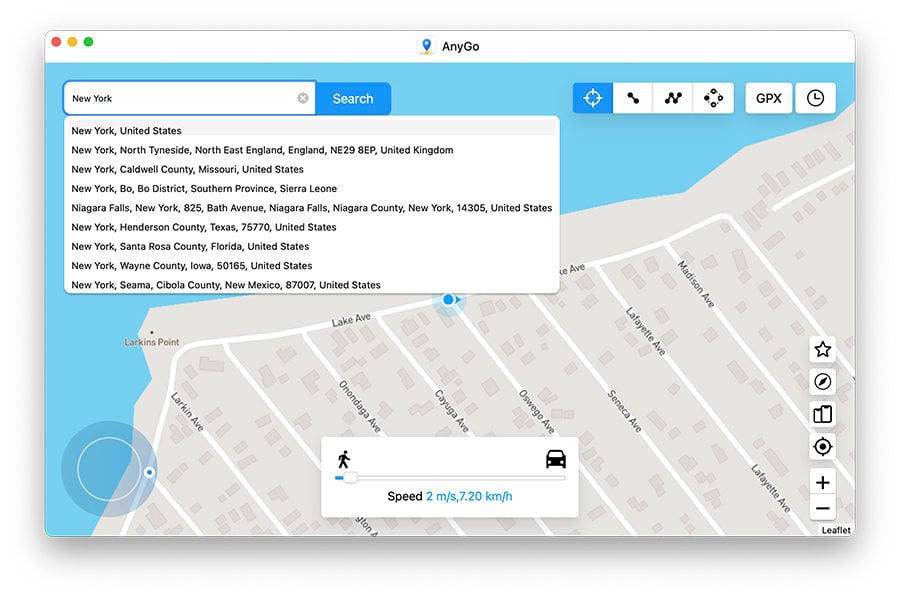 Step 3: A popup indicating the exact coordinates of the location you have chosen will appear on the screen. Click "Go" to change the device's location to these chosen coordinates.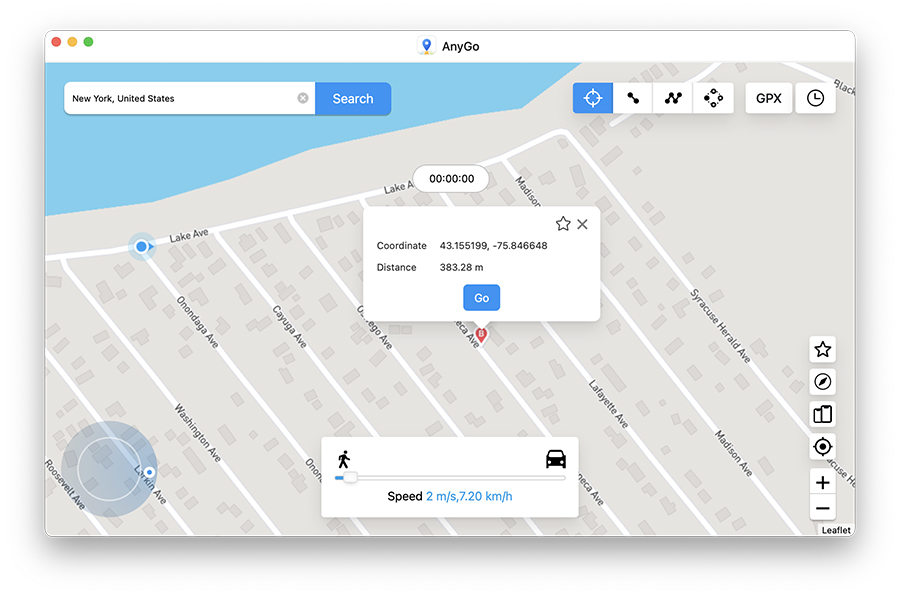 Change Pokémon Go Location on iOS Using VPN
Virtual Private Network (VPN) is a service that allows you to hide your IP address so that you can access the internet using a virtual address. In this way, it can be very useful when you want to change the location since you can use the virtual address.
It is, however, worth noting that some of the most reliable VPN apps including Nord VPN and Express VPN are premium tools, meaning that you will have to pay to use them. Select the VPN app you will use from the many options available and then follow these simple steps to change your location on Pokémon Go using VPN:
Step 1: Go to the App Store and install the VPN app of your choice on your device. It is also important to make sure that Pokémon Go is completely closed before you start using the VPN app.
Step 2: Open the VPN app and sign in with your username and password. If you don't already have an account, click on "Sign Up" to create one very quickly.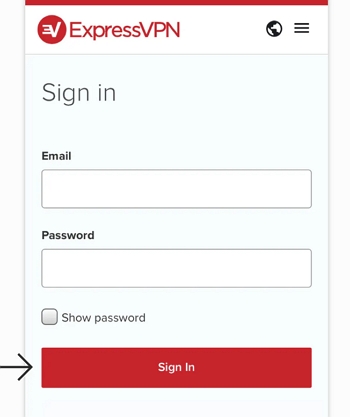 Step 3: Once you are logged in, you will see a map with all the different server listings that the VPN supports. Simply tap on the location that you would like to use and click "Connect."
How to Change Pokémon Go Location on Android?
Unlike iOS, the Android OS allows you to spoof the GPS location, but you may need to enable developer options to use the third-party app meant for this purpose if you are running Android 4.2 or newer.
To enable developer options on your Android device, go to Settings > System > About Phone and then tap on "Build Number" 7 times.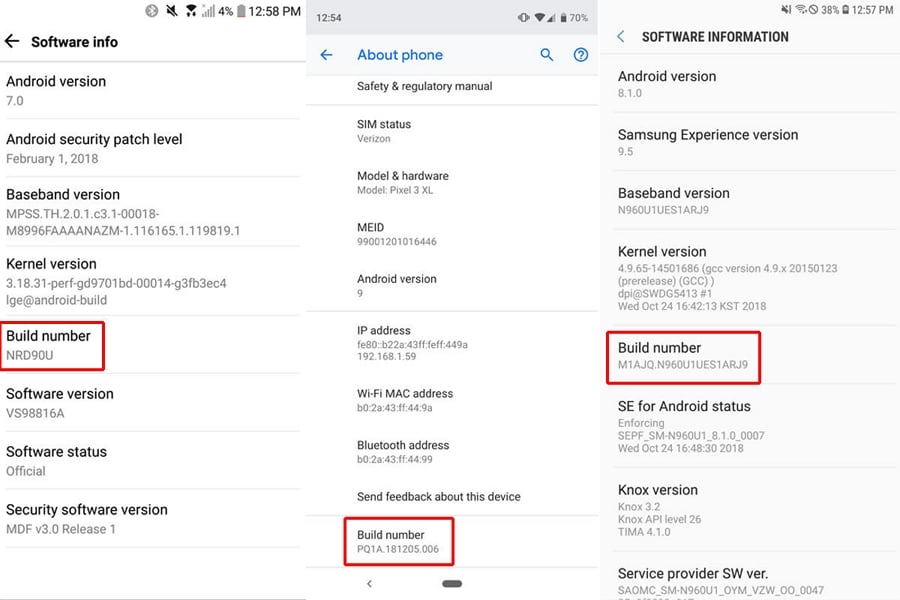 Please note that the solutions listed below may not work for all Android phones. If you are unable to spoof your location using these solutions, you may need to uninstall Google Play Services on your device and install an older version. In some rare cases, you may need to root the Android device.
The following are some of the options you have when you want to change GPS location in Pokémon Go on Android:
1. Use FakeGPS Free
One of the best Android GPS spoofing apps to use to change the location on your Android device is Fake GPS Free. Follow these simple steps to use it:
Step 1: Go to the Play Store to install Fake GPS Free to your device.
Step 2: Tap "Enable" to turn on mock locations.
Step 3: In the Developer Options, tap "Select Mock Location app" and then select "FakeGPS Free".
Step 4: Now open the FakeGPS Free app and search for the location that you want to use for Pokémon Go.
Step 5: Tap on the play button to go to the new location and you should see a message saying, "Fake Location Engaged".
Now open Pokémon Go to verify the location has changed. To change the location back, just open the FakeGPS Free and tap on the stop icon.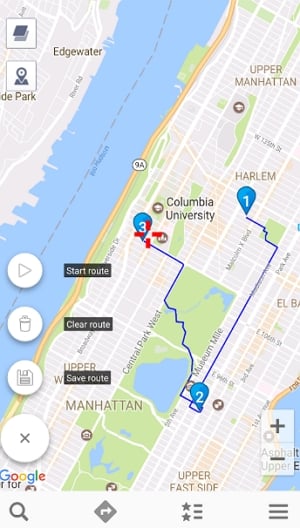 2. Use Fake GPS Go
Fake GPS Go is another simple to use App that you can use to spoof GPS location on your Android device. Here's how to use it:
Step 1: Install the Fake GPS Go app to your device from the Google Play Store and make sure that you grant it the needed permissions.
Step 2: Now go to Settings > Developer Options > Select Mock Locations app and then select "Fake GPS Go.
Step 3: Now launch the app and then change the location on the map. Now, open the Pokémon Go app to make sure the location has been changed.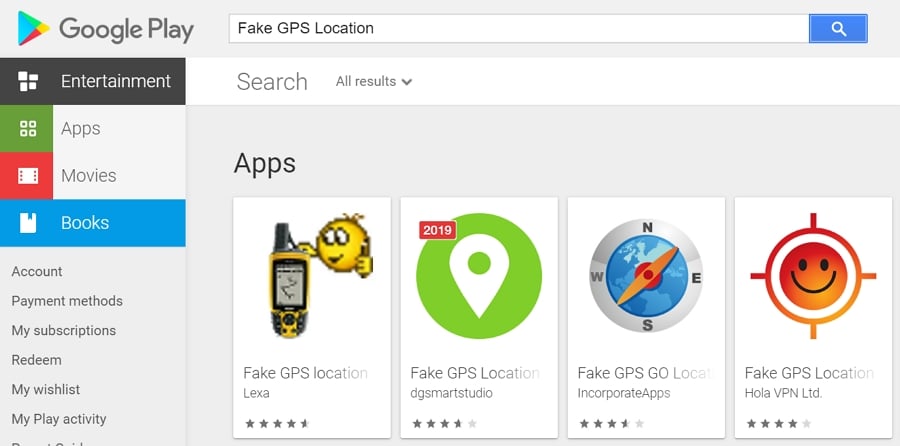 Conclusion
We highly recommend you can choose the the best solution – iToolab AnyGo to change location in Pokemon go. AnyGo can spoof AR game's location on Your iPhone or Android easily in just a few minutes and there is no risk of data loss. All-in-one application to change locations without limitations!