Life 360 is a location-based app family social networking app that enables consumers to share their location. However, there may be times when life 360 shows wrong location. Here are some tips to fix the issue of life360 location wrong issue.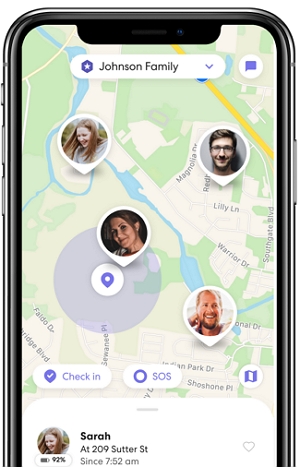 Common 5 Ways to Fix Life360 Location Wrong Problem
Way 1: Do Some Checks with Internet Settings
Another cause for the inaccuracy of the life 360 location display is the poor internet connection. When you see that life360 displays an incorrect location, check your Internet settings to avoid life360 wrong location.
Switch on the WIFI and turn off the power-saving mode.
Disable power-saving mode on your smartphone by going to the status bar. This is only applicable to Android users. Please keep in mind that these settings may differ depending on the Android smartphone you are using.
iOS users should go to "Settings"> "Battery" and choose "turn off low power mode." Android users should do the same if life360 shows wrong location. When the low power mode is activated, many programs will be automatically terminated to save battery life.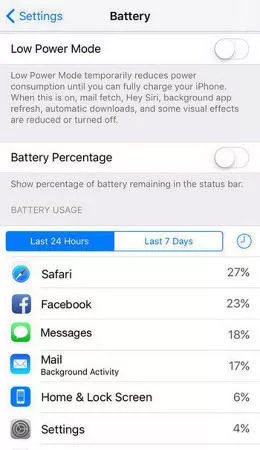 There will be no use of hotspots or VPNs.
If you want to get accurate results from the life360 program, avoid using a hotspot or a VPN. A hotspot does not depend on a particular physical location, and a VPN may be used to conceal the location of the hotspot user. Consequently, if you use any of these facilities, you will not be able to track the appropriate location.
Way 2: Check Location Settings
If life360 displays the wrong location, the smartphone's location services play an essential role. The location settings should be enabled, and the background application should be updated automatically to avoid the life360 location wrong error.
Android users may access the site by just swiping down their status bar. You may also choose to run the program in the background in a simple but varied way depending on the device manufacturer you are using.
The Background App Refresh feature may be accessed via the iOS settings menu, which is found at "Settings"> "General "> "Background App Refresh." Open the function of location services by going to "Settings">" Privacy"> "location services" and choose "Location Services" And then tap on the Life360 icon as shown below, where you may set" Allow Location Access" to "Always" and Enable Precise Location.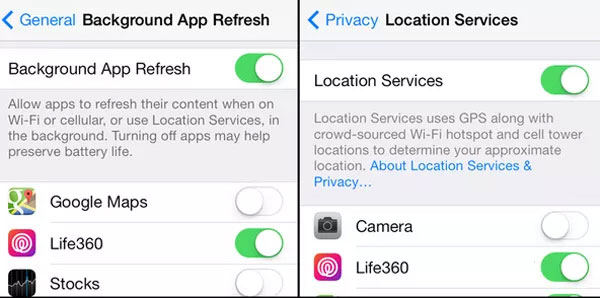 Way 3: One Device at a time
Your Life 360 app must be logged in with a single device. Logout from any other device and stay logged in with a single device to avoid the life360 wrong location issue. It is a fact that most Life 360 wrong location issues are caused due to multiple logins from different devices at the same time.
For accurate results, it is essential to stay logged from one device. However, during multiple logins from different devices simultaneously, Life360 shows wrong location errors while tracking an individual location. As a result, there is a possibility of getting the wrong information. To avoid this problem of life360 wrong location, make sure to log in from a single device.
Way 4: Check Life360 App
It is essential to restart the Life 360 app when it is giving inaccurate locations due to the life360 location wrong error. There are three options to restart the app. The three methods to restart the Life360app are listed below. Follow it for convenience and fix the life360 wrong location error.
Make sure that the theLife360 app is updated and the newest version of the app is loaded. To update it to the newest version, go to Play Store or App Settings and look for an updated version of the Life360 update.
It is now mandatory to reinstall the app. You may have to delete the pre-installed app and again reinstall it to ensure a smooth process.
Log in to find if the Life360 wrong location issue is solved.
Now, try to restart your phone as the problem in your device may cause issues in your Life360 app, leading to the life360 wrong location error on the app. Therefore, check again after restarting your phone.
Way 5: Contact Life360 Support
First, try all the methods mentioned above to fix the Life360 wrong location issue. Even after this, if the problem persists and you cannot track the correct location, it is time to contact the official support team. To get support from the official team, go to the life360 website and connect through the given contact information on the website. With this method, you will get a fast solution to the life360 wrong location problem.
The Best Way to Fix Life360 Shows Wrong Location – AnyGo
iToolab AnyGo is an iPhone location spoofer that can easily change your location on your iPhone. Also, with this tool, you can simultaneously follow multiple locations. Follow the guide to know how to use the Teleport to any location in the world feature and accurate the location.
Step 1: First, you must connect your iPhone to your PC screen and then select the "Start "option from the program's main window.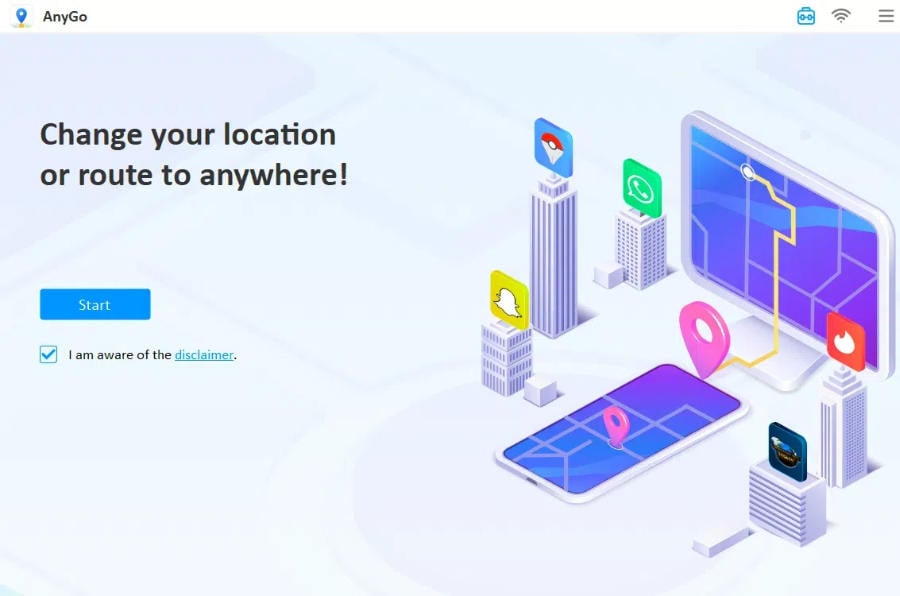 Step 2: On the next page, you will see your current location on your map. However, if you find wrong location, then select the "centre On" icon to receive the correct location.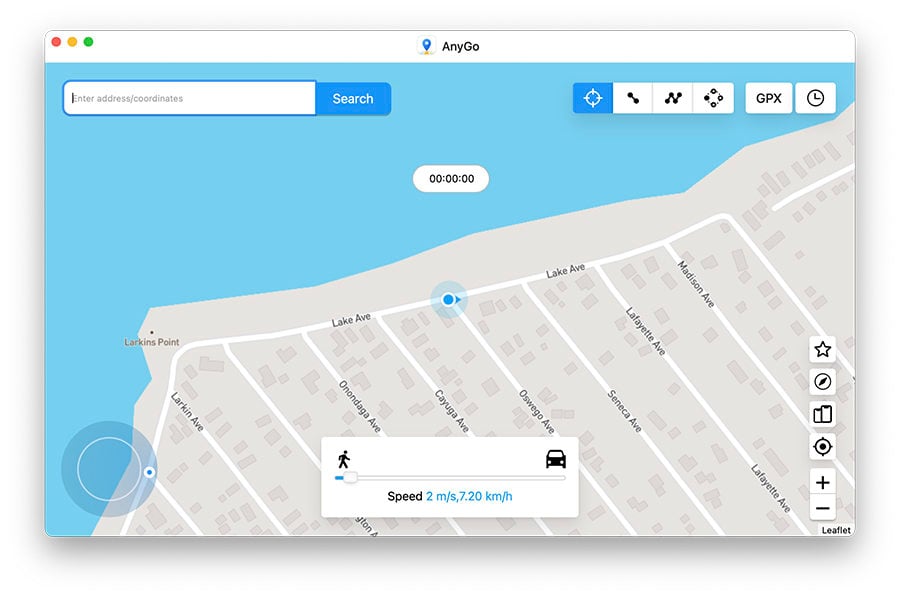 Step 3: Next, you will find the "Teleport" option in the upper-right corner of the screen. Here, you must enter your desired location.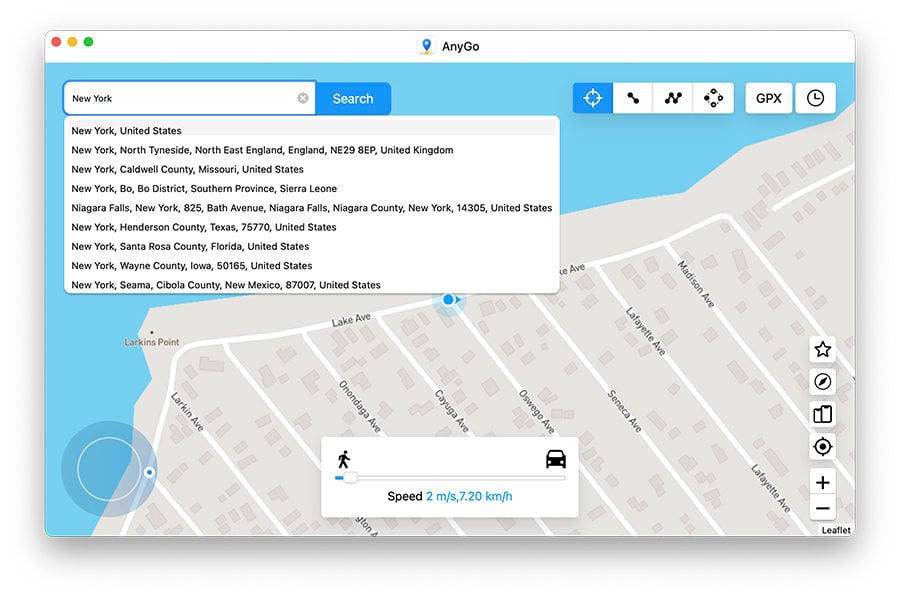 Step 4: The system will record the new desired location. Click "Go" to teleport.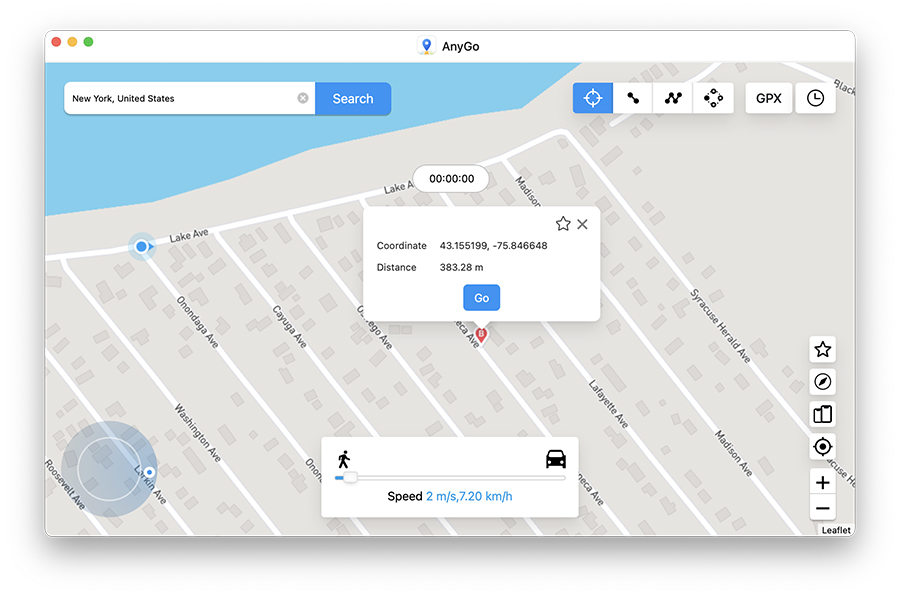 People Also Asked About Life360 Giving Wrong Location
Q1: How do I hide my location on Life360 without anyone knowing?
It is easy to hide your location of Life360app without anyone knowing. If you feel like your privacy is being intruded on, all you have to do is to download a Fake Gps Location. After this, turn on the developer settings and Select the mock location app for your device to use a fake Gps location.
Q2: Can you tell when someone checks your location on Life360?
No. You don't get notified by Android or IOS when someone checks in your location. Whenever location services use your GPS, you will get an icon displayed in the notification process. Any app currently installed in your device can trigger the location check. However, your mobile service provider is always checking on your location for better services.
Q3: Can Life360 read your texts?
Yes, life 360 apps can track texts. However, as per their anti-intrusion policy, they can track the texts only between circle members.
Conclusion
Life360 wrong location error is a very common problem faced by users. Life360 shows wrong location during this problem, which makes it impossible to know about your loved one's whereabouts. However, it can be fixed easily by just following few simple steps as written in the above article. On the other side, if you don't want to be tracked you can try to use location spoofer to change the location such as AnyGo.