Monster Hunter Now is a popular augmented reality (AR) game that allows players to hunt monsters in the real world. However, some players may not be able to move around freely, either due to physical limitations or simply because they need more time.
But what if we told you that you could become a legendary Monster Hunter Now without ever having to move? In this guide, we'll show you how to play Monster Hunter now spoofer. By following these steps, you can play Monster Hunter Now without moving. This is a great way to enjoy the game if you have physical limitations.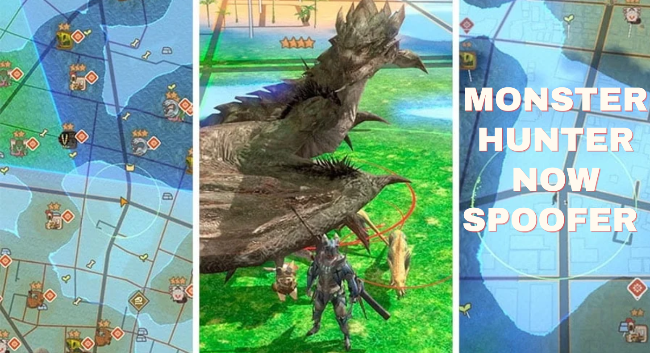 Part 1. Why Choose the Monster Hunter Now Spoofer
As far as we are aware, using a location changer is necessary in order to change Monster Hunter Now's GPS position without moving. The following is the reasons we would want to realize in this game currently.
The Monster Hunter now Spoofer is the ideal tool for gamers who love the game but dislike the hassle of relocating.
This app is straightforward and easy to use, compatible with both Android and iOS devices.
You can now hunt monsters that are exclusive to certain regions or continents.
The Monster Hunter Now Spoofer solves this problem by allowing players to teleport their characters to different in-game locations.
Part 2. Top 4 Monster Hunter Now Spoofers 2023
To play Monster Hunter now without moving, use a reliable and effective spoofing app that can change your location and hunt monsters worldwide. However, not all spoofing apps are compatible or safe. Here are the top 4 monster hunter now spoofers in 2023.
1. iToolab AnyGo [Android & iOS]
iToolab AnyGo is a useful spoofing app that allows you to quickly change your GPS location. This app works with both Android and iOS. With just a single click, you can pretend to be somewhere else in the game or move between two points or along a route. It's a great choice for monster hunter now players thanks to its user-friendly interface.
The Best Spoofing App for Monster Hunter Now
168,282 people have downloaded it.
Change Monster Hunter Now location on iPhone/Android in clicks (No Jailbreak).
Simulate GPS movement along any custom path with joystick.
Collect and import popular GPX route files for next use.
Mock GPS location on up to 15 devices simultaneously.
Works well with location-based social apps and AR games.
Fully support the latest iOS 16/Android 13.
How to Play Monster Hunter Now via iToolab AnyGo
Step 1 Install iToolab AnyGo after downloading it. Use Wi-Fi or a data cable to connect your device to your computer.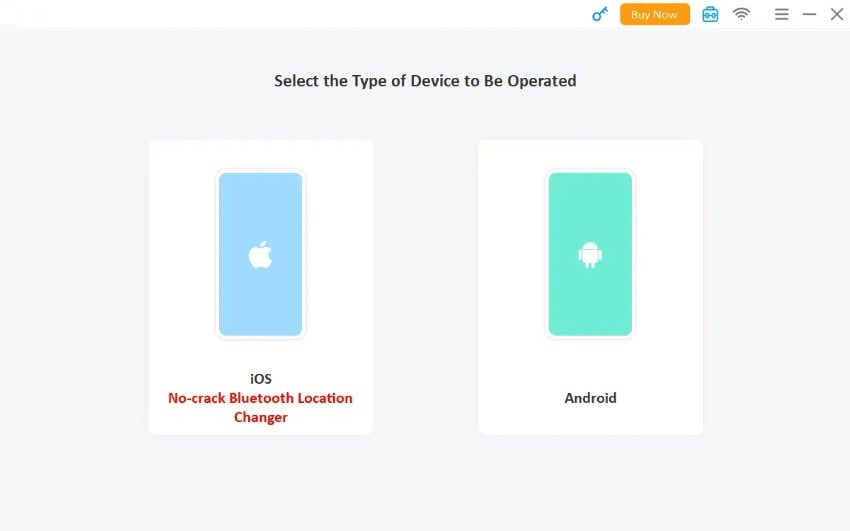 Step 2 Open your device's Monster Hunter Now. In the AnyGo interface, click the "Teleport" button in the top-right corner.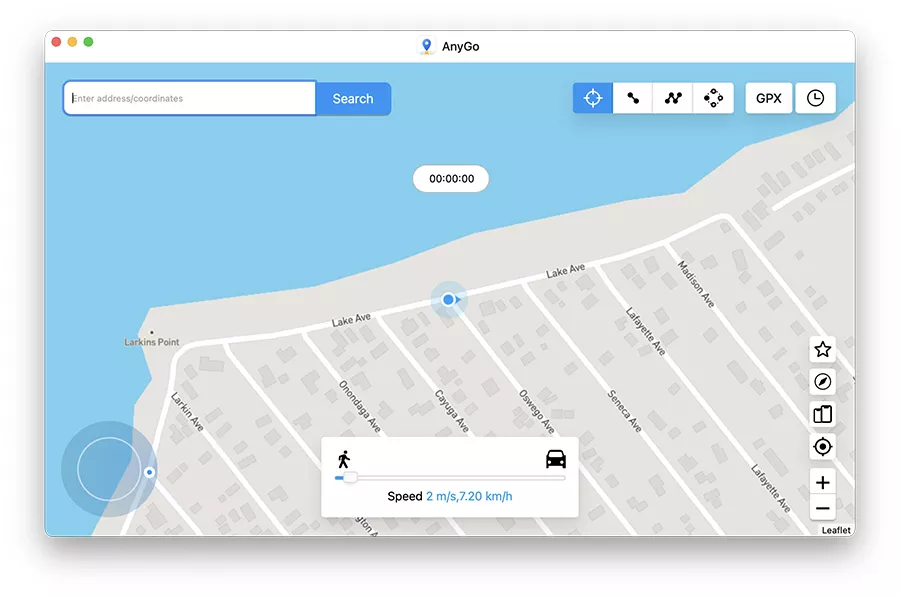 Step 3 Choose the area of the Monster Hunter Now universe where you would like your character to show up. Press "Search."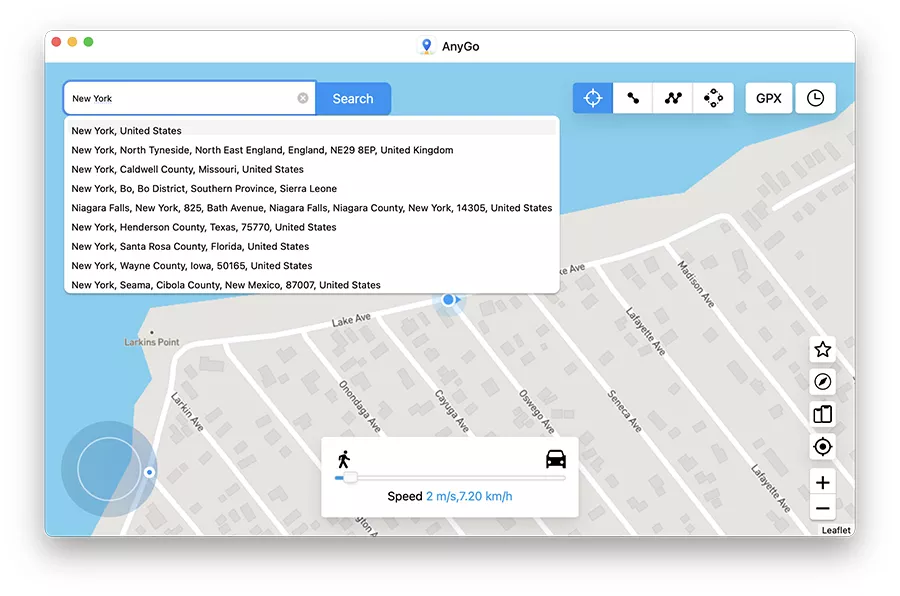 Step 4 To send your character to the specified in-game location, click "Go."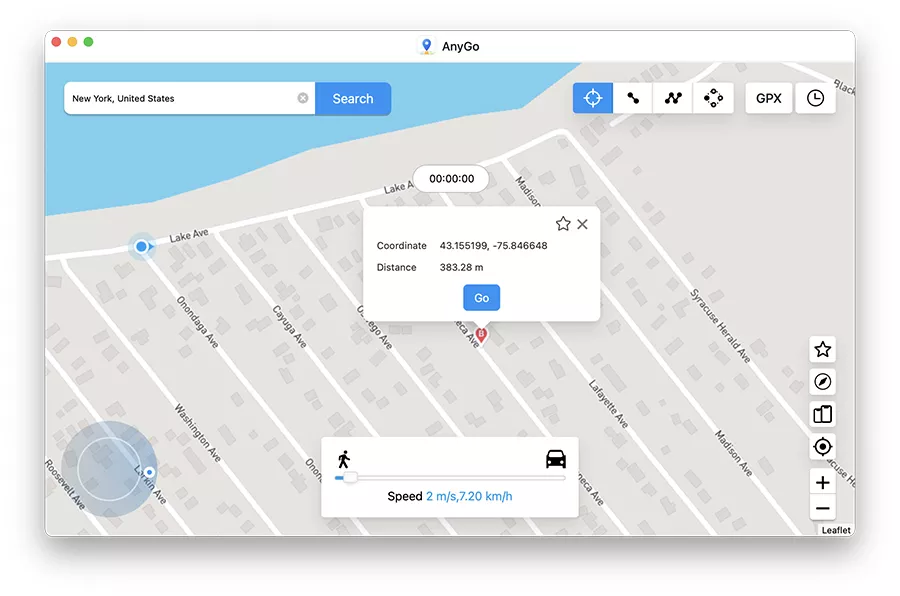 YouTube Tutorial-Spoof GPS Location in Monster Hunter Now
👍 Pros

Suitable for iOS and Android smartphones.
No requirement to jailbreak or root your device.
There's no chance of being banned by the game.
User-friendly and simple-to-use interface.
Excellent for augmented reality games and location-based social apps.
Use a joystick to simulate GPS movement along any desired path.
👎 Cons

Offers a free trial but is not free to use.
For Mac users, there are a few compatibility problems.
2. ExpressVPN
ExpressVPN is a well-known and reputable VPN provider that can also be used as a monster hunter now spoofer. By connecting to one of its more than 3000 servers spread across 94 countries, you can alter both your IP address and location. You can hunt monsters in various regions and continents.
👍 Pros

All server locations have extremely fast speeds.
Advanced security for both apps and servers.
It is connected to 8 devices at once.
RAM-only servers for total confidentiality.
👎 Cons

Subscription plans that are expensive.
Not a multi-hop relationship.
How to use ExpressVPN
Step 1. Download the ExpressVPN app for your computer, smartphone, or router from the ExpressVPN website.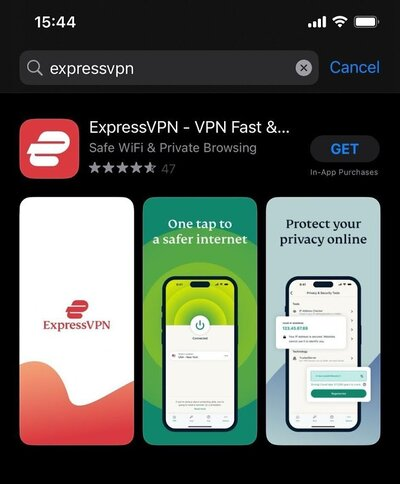 Step 2. Visit the ExpressVPN website to create an account if you don't already have one.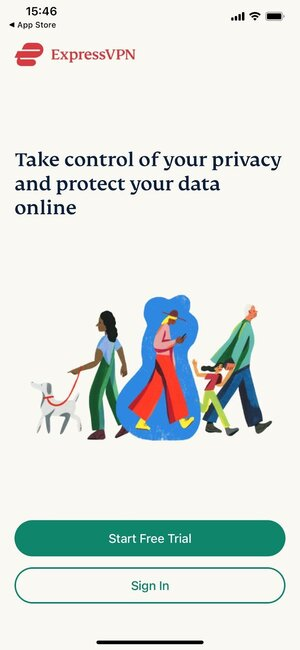 Step 3. Open the ExpressVPN app and click the "Connect" button. There is a list of countries and cities from which you can select a VPN server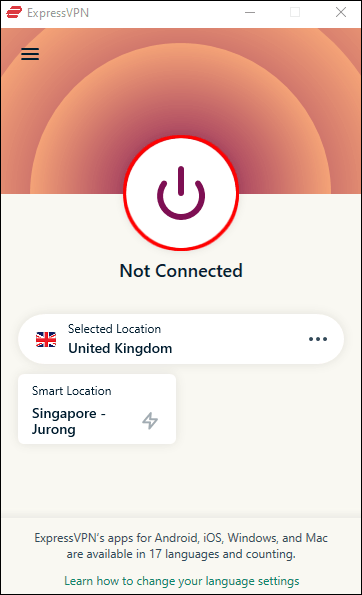 Step 4. All of your internet traffic will be redirected through the VPN server once you have established a connection with it.
3. PGSharp [Android Only]
PGSharp is a modified game version that acts as a Monster Hunter Now spoofer for Android devices. It lets you fake your in-game location without needing to root your device or install any other apps. You can also control your character's movement and hunt monsters in any location you choose using the built-in joystick and map.
👍 Pros

Can use the built-in walking feature to find Pokémon Eggs more easily.
Quickly teleport to any place you want by setting and searching for it in seconds.
Change the walking speed to play Pokémon Go fairly and avoid cheating.
You don't need to root your Android device to use the location spoofing app.
👎 Cons

This app is limited to supporting Pokémon Go's PTC account.
The fact that it's limited to Android limits its compatibility.
How to Use PGSharp
Step 1. Get the PGSharp APK file from the official website and install it.
Step 2. Launch the PGSharp app and select the settings menu.
Step 3. Find the "Teleport" button and press it. Once enabled, use the address or coordinates to select a location.
Step 4. PGSharp will spoof your location as soon as you select the location.
4. Fake GPS Location
A basic spoofer that functions with Android devices is called Fake GPS Location. When attempting to accurately spoof your location, the app's clutter-free navigation is exactly what you need. Within the app, you have the ability to save a list of your preferred locations, which you can easily access when needed to play Monster Hunter now beta.
👍 Pros

Works with Android devices.
You don't have to root your device.
Simple to use and set up.
Lets you fake your location in the game.
Includes a map and search feature.
👎 Cons

Doesn't work on iPhones or iPads.
Might not be good for games or apps that need a really precise location
How to Use Fake GPS Location
Step 1. Go to the Play Store and install "Fake GPS Location Spoofer".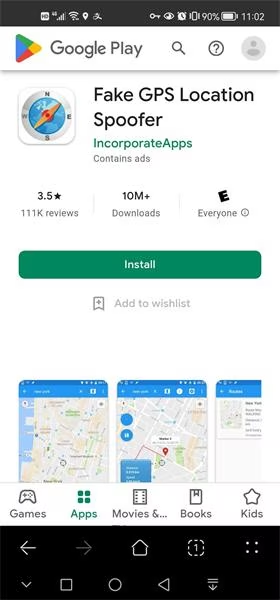 Step 2. Open the app and enable mock locations when prompted.
Step 3. In the app, select "Fake GPS Location Spoofer" as your mock location app.
Step 4. Allow the app to find your current location by tapping the circular icon.
Step 5. Choose the place you want to teleport to and tap it to start spoofing your location.
Part 3. Extra Tips For Using Monster Hunter Now Spoofer
Here are some tips to help you understand how to play Monster Hunter now.
1. To use Monster Hunter Now Spoofer, you need a strong and steady internet connection.
2. When you want to trick the game with a spoofer, first close the game, change your location, and then open it again. This helps you avoid looking suspicious.
3. Before you change your location with the spoofer, make sure it's not a place where lots of players go or where bots are often seen.
4. If you switch your location too many times, the game's servers might notice, and this could get your account in trouble or banned.
5. If you suddenly move your location very far, the game's administrators might think you're cheating. So, change your location slowly to avoid suspicion.
Conclusion
Monster Hunter Now Spoofer enhances gameplay by allowing users to spoof locations, access new areas, encounter rare monsters, and participate in events. To maximize your Monster Hunter Now adventures. We recommend considering iToolab AnyGo as it is a reliable and user-friendly Monster Hunter Now spoofer, offering an intuitive interface and comprehensive features that make it easy to spoof your location and enjoy all its features.