You may be wondering on how to spoof Monster Hunter Now location on Android without getting your game account banned? As we know, Monster Hunter Now is a location-based augmented reality game designed for adventurers and travel lovers. It was released in September 2023 and managed to gain around 5 million users within a short period. This game uses your real-time location and lets you play virtually from that area. If you want to play from faraway locations without actually being there, you can spoof your GPS with some tools and still play this game. Isn't that amazing? In this article, let's explore some location spoofing tools and techniques that can save you from getting caught.
Cautions While GPS Spoofing on MH Now
Most location-based games operate using an algorithm that can detect your device using a location spoofing tool. Similarly, the Monster Hunter Now game application can ban your account if caught using GPS deceit. However, by keeping in mind the following points, you can safely spoof Monster Hunter Now location on Android while playing:
Use trusted, safe, and reliable GPS spoofing tools while playing this game.
Don't apply a constant speed of the moving game character, as that will appear to be robotic, and your account could get banned.
In case your account is soft-banned on the Monster Hunter Now, uninstall the game and install again. Sign in and see if that solves your issue.
100% Working Way to Spoof Monster Hunter Now on Android
VMOS Pro is a virtual machine app that is compatible with Android devices. It simulates hardware specifications and spoof location for another Android-based app. The only drawback is that you have to install an additional location spoofing app to use this tool. Don't worry, we've picked a powerful spoofing app for you – iToolab AnyGo for Android. Now, let's see how to use VMOS Pro to spoof MN Now on Android device.
Download and Install VMOS Pro
Step 1: On your Android smartphone, download and install VMOS Pro 2.9.8 version. For Android 12 and later users, you have to install VMOS Assistant to run the app.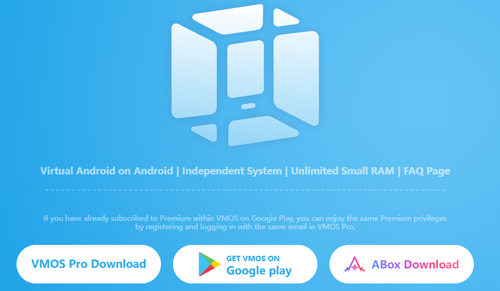 Step 2: Run the VMOS Assistant and click on "Got to activate~" >  "Go to pair" > "Wireless debugging" > "Pair device with pairing code".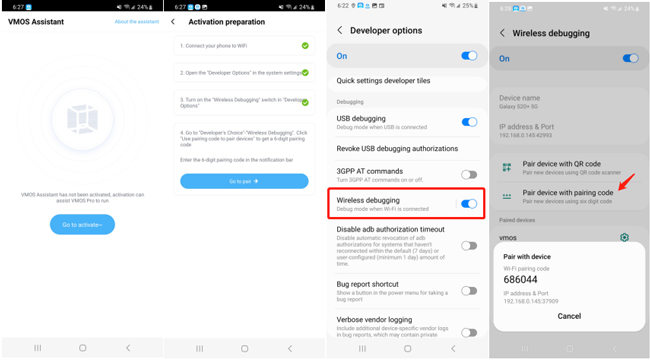 Step 3: Scroll down the notification bar, and enter the pairing code.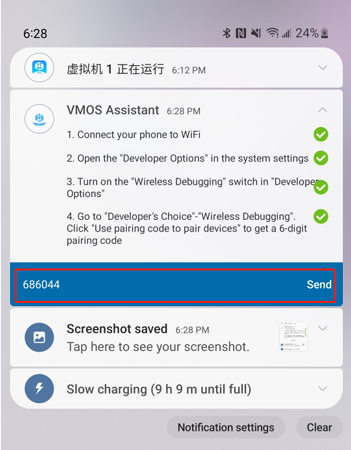 Step 4: Back to VMOS Pro, and click the "+" icon to add VM. ROM file to choose Android 9.0.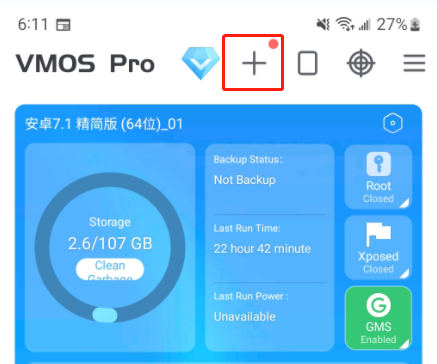 Step 5: Now, enable Google Service and once you've installed, click on "Restart" option.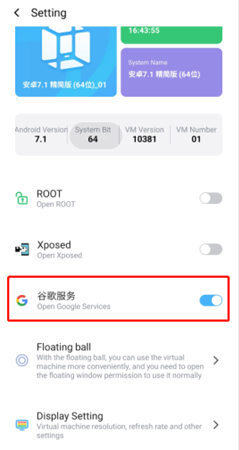 Step 6: You are in the VMOS Pro now, click "Settings" >  enable "authority management".
Step 7: Last, enable Background keep alive, Game gyroscope and  Location service.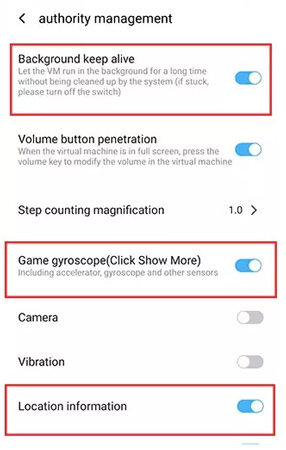 Now, you can back to the VMOS Pro to download Monster Hunter Now and preparing to install Monster Hunter Now spoofing app.
2. Download and install iToolab
iToolab AnyGo for Android is a GPS location spoofing app that doesn't need jailbreak. It supports Android and iOS devices, and you can also use a joystick to simulate movements. This tool is the safest and most usable in location-based apps and games.
Best Location Changer for Monster Hunter Now
168,282 people have downloaded it.
Change LBS game location on iPhone/Android in clicks (No Jailbreak).
Simulate GPS movement along any custom path with joystick.
Collect and import popular GPX route files for next use.
Mock GPS location on up to 15 devices simultaneously.
Works well with location-based social apps and AR games.
Fully support the latest iOS 16/Android 13.
To have this tool and spoof Monster Hunter Now location on Android, you can follow the below steps:
Step 1 Download iToolab AnyGo software on your device and launch the app, enter the location on the search bar.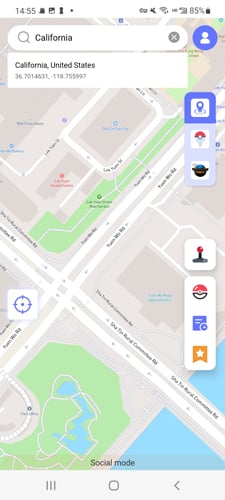 Step 2 Select the specific location from the list and then click on "Teleport" on the map. Your location will be  transported to that place.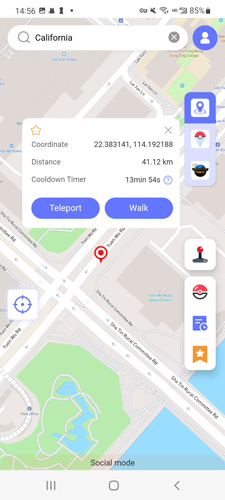 Step 3 Click another location on the map, and you will see the distance between the two places. Next, click "Walk" and your game character will also move in Monster Hunter Now.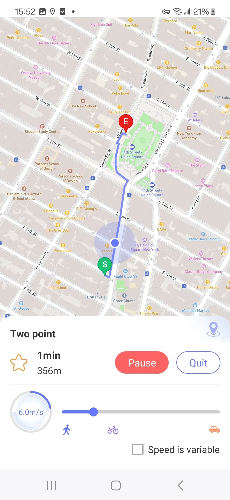 How to Use Fake GPS GO Location Spoofer on MH Now?
Fake GPS Go is a user-friendly and reliable app to spoof your location. It is easy to install, set up, and customizable. The best feature is that you don't need to root or jailbreak to use this tool for this game. Also, the app contains tutorials to guide new users. Notably, it is compatible only with Android devices and includes some paid features. However, many users have reported that this software is now unavailable.
By using the below steps, you can use it to spoof Monster Hunt Now location on Android.
Step 1: Install the Fake GPS GO Location Spoofer Free app on your Android phone from the Google Play Store.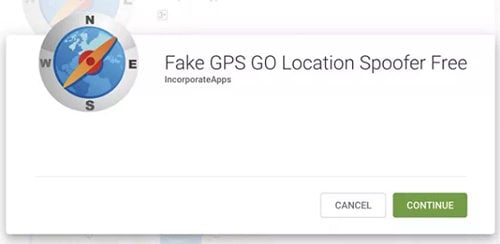 Step 2:Open your device's "Settings," tap on "Developer Options," and enable "Allow mock locations."
Step 3:From the pop-up, select "Fake GPS Go."
Step 4: Start the Fake GPS Go app, type in your desired location, and hit "Confirm."
Extra Tips: Get Rewards in Monster Hunter Now with  Friend Codes
You can also get rewards by applying your friend's code in the Monster Hunter Now game. Here we have listed some of the Friend Codes that could help you:
5241 0095 1336
5607 3916 8868
7643 7750 6499
8280 8857 8872
0030 8251 7560
7888 4308 0052
2269 6726 9377
1768 9193 0889
868523676686
6437 3934 5522
Conclusion
Monster Hunter Now is the newest game that allows you to hunt down monsters with an intuitive interface. It is an augmented reality game and uses your location to get you started playing. If you don't want to give access to your GPS or want to play from another place's location, you can spoof Monster Hunter Now location Android. It is not illegal to spoof the location in this game, but if you get caught, your account could get banned. Hence, use a dependable and secure tool to get this done. Till now, we have discussed 3 most used Monster Hunter Now location spoofing tools for android. You can try them and play in an enhanced way. Happy hunting!