An imaginative new friend. A story that's completely yours. Peridot is a real-world adventure pet game where you raise, care for, and breed one-of-a-kind adorable creatures. Pre-register today to stay up-to-date on our development!

— @playperidot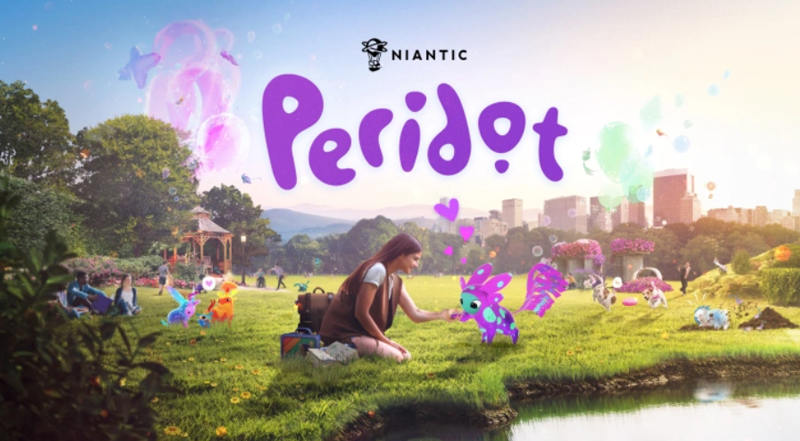 According to a Tweet post from Niantic, there has been no official confirmation on a release date for Peridot. A soft launch of the game will soon be released in selected markets that promise to show what it looks like, its gameplay, and its features.
What Is 'Peridot' about?
Players will raise these pets from their birth, learning their likes, dislikes, personalities, and abilities. As they grow older, players can breed their Peridot with others to create creatures that are "100% unique and 100% yours," Niantic said.
As you grow these Peridots, you'll find that many have attributes that can be traced back to well-known animals and mythical creatures, though combined with other features that make them wholly unique. Similar to their other games like Pokemon Go, Peridot takes players out into the real world using Augmented Reality. Peridot game can be on exploring new areas outside, walking around with the virtual pet, and taking photos of it in real-world places with the AR technology.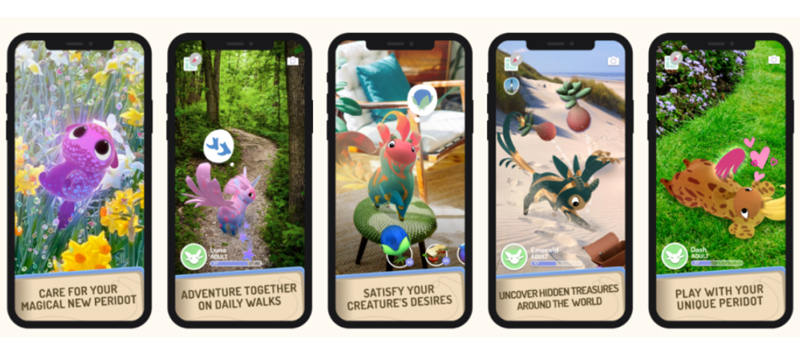 When Is the Peridot Release Date?
Peridot doesn't have a release date currently, but we're anticipating a full launch sooner rather than later. Niantic has confirmed that a soft launch will occur in April for certain countries on both iOS and Android. It'll likely slowly launch over the next few months in further markets.
As for the rest of the world, Niantic has confirmed that the new game will be made available in additional markets "as testing and iteration during soft launch continues".
How to pre-register for Peridot?
Niantic has confirmed that their new game will be available to download on iPhone and Android devices at launch through the App Store and Google Play Store respectively.
You can pre-register the Peridot game by visiting the game's official website and filling in your detailed information. When the game is released for your region, you'll receive an email letting you know how to download it.
Gameplay Details for Niantic's New Game Peridot
Peridot is Niantic's original concept for the adorable creatures known as Peridots or Dots for short. The gameplay aims to care for and raise your Dot to adulthood and bond with it as you learn and grow together. To do this, you'll need to train it, play with it, and make sure you meet its basic needs.
Similar to the Tamagotchi systems of the past, there is a "desire system" that will tell you what your Dot wants, whether it wants to eat, play, take a walk or go see something interesting nearby with you. It may even want to eat a specific type of food, which you can find by taking your Dot outside to forage the ground.
How Does Breeding Work on Peridot?
The goal is to breed your adult Dot with others and hatch new babies of various archetypes and populate the world. To breed your Dot, you need to visit a Habitat located at a real-world location or point of interest. Once there, you'll need to find a nest. The nests dictate certain qualities of your Dots like their color, patterns, or even the size and shape of the Dot itself.
After finding your Habitat and a nest, you can release your Dot to mingle with the other friends and find a partner they like. Once they make a new egg in your nest, your newly born Dot will be yours to look after, and your adult Dot will stay at the Habitat with its partner.
Peridot Game Breed Tips: Breeding Your Dot at Home without Getting Out
We can learn that to breed your Dot, we need to get out to find a real place to find a nest. Most of the time, it's a waste of our time to find the best nest. However, if you can use the GPS spoofer – iToolab AnyGo, then you do not have to get out of your home anymore. The program will allow you to change your GPS location to any place in the world. Plus, it can stimulate your walking! To quickly breed your adult Dot and make a new egg in your nest, you just need to free download iToolab AnyGo and have a try.
🏆 Key Features:
✅ Play all LBS games such as Pokémon GO and Peridot Game at home without moving.
✅ Simulate walking, cycling or driving at a fixed or variable speed.
✅ Pause and resume your movement at any time.
✅ Change multiple iPhone locations simultaneously.
Here are the simple steps of AnyGo on how to change locations in The World
Step 1: First, use a USB cable to attach the iOS device to your laptop or desktop. Once connected, launch iToolab AnyGo, and tap on Start. You should see your current location on the map.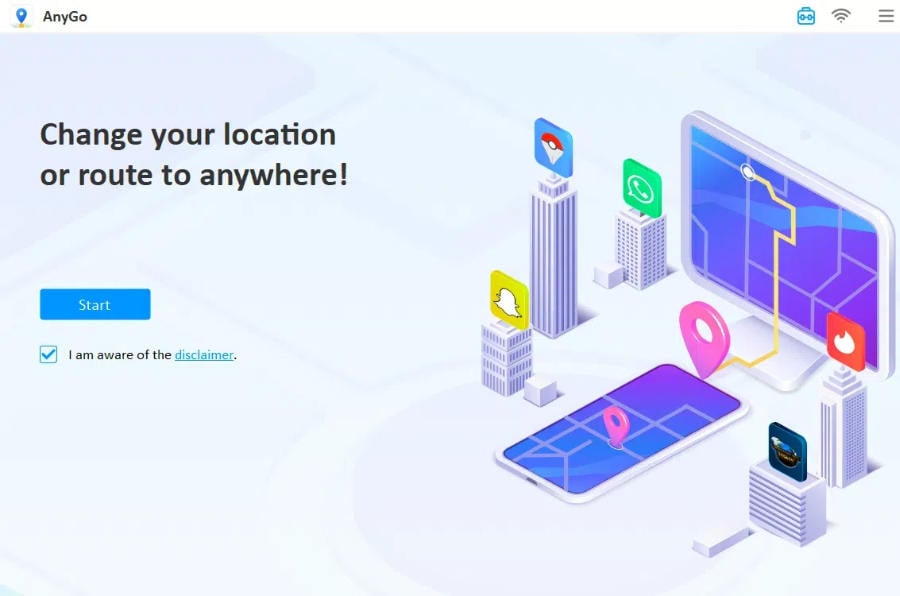 Step 2: Now, you have to enter the spot you would like to find the nest. For that, click Teleport, enter the place, and press Search.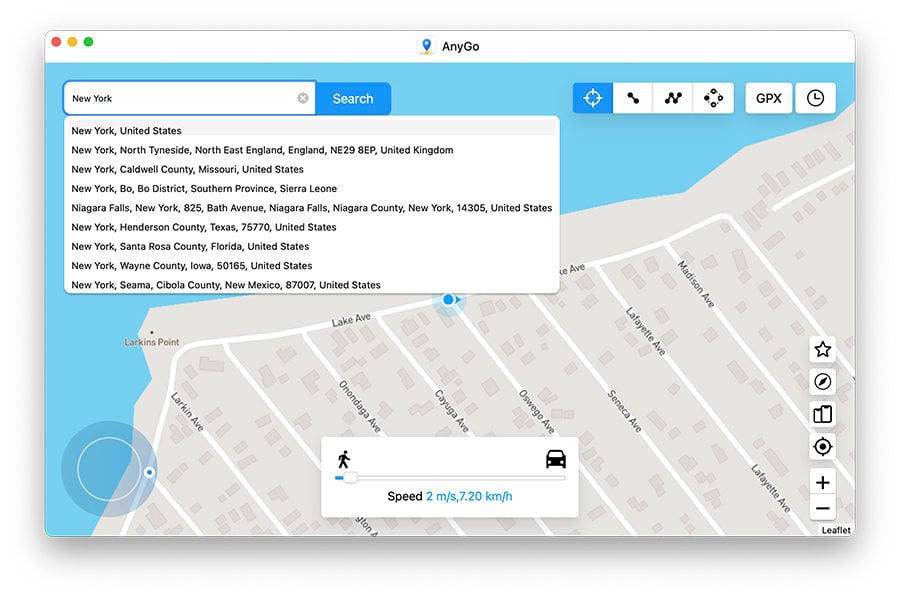 Step 3: AnyGo will soon share the location on its interface. The system will record the new desired location. Click "Go" to teleport. Now open the game you will find you are in a new place!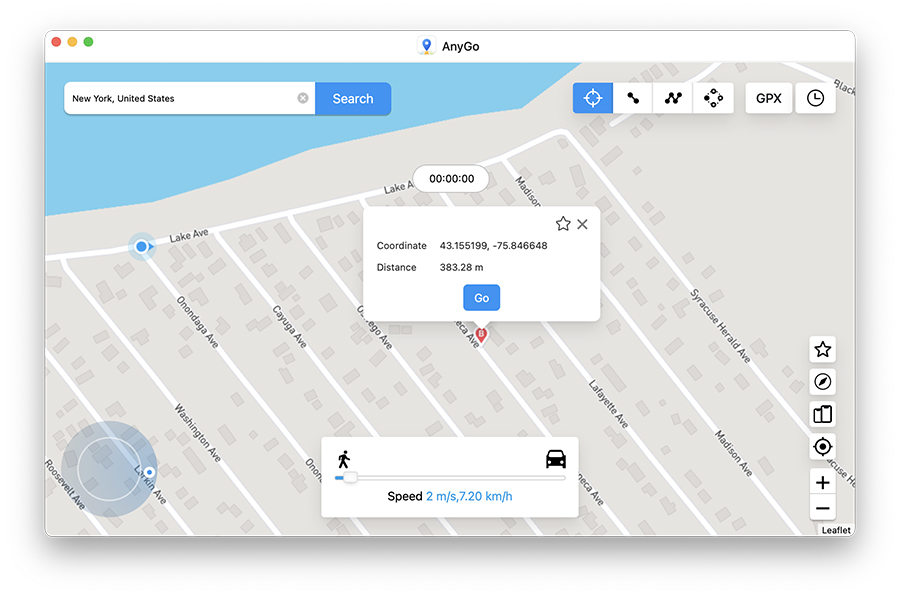 Also Read: 2022 Niantic's AR Pets Game Peridot Will Be Launched Soon
Summary
In this article, you have learned the detailed information of Niantic's New AR Game Peridot and the Peridot Games Breed tip – iToolab AnyGo. Peridot Game will likely slowly launch over the next few months in further markets. That's all we know about Peridot currently. Check back frequently for more news regarding Niantic's new game and best game tricks.
Spoof GPS Location on Your iPhone/iPad
Works well with LBS games and apps such as Pokémon GO.
Multiple modes to fake GPS movement.
Simulate walking, cycling or driving at a variable speed.
Spoof location of multiple iPhones simultaneously.