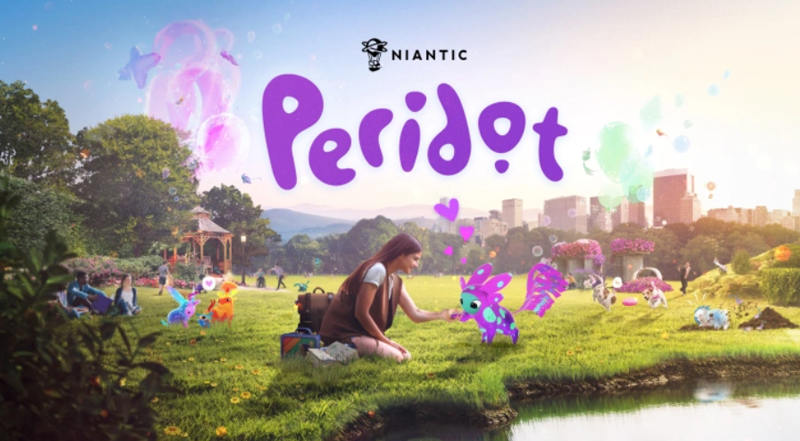 Niantic works on a lot of different projects all the time, whether updates for existing games like Pokémon Go and Ingress or completely new games like their newly revealed project – Peridot. The game took inspiration from Niantic's previous success with Pokemon Go, and its creation is an added indication that the company has no intentions of slowing down any time soon.
In this post, we will explore the ins and outs of Niantic's new AR game, Peridot!
The Announcement of Niantic's New Game Peridot
News has spread that Niantic, the company behind Pokemon Go, is working to create a new game called Peridot. The latest app seemingly aims to expand on the success of Pokemon Go by incorporating elements found in existing games of the genre. Moreover, it was announced by Ziah Fogel, Senior Producer, that a beta version of the app will be tested in select regions within months and that it will focus on players taking care of their own virtual pets to ensure their happiness and wellbeing.
Throughout the soft release period, Niantic will be doing small live runs with their beta version and gathering feedback from players during this stage of testing.
Furthermore, you only need to sign up for their email newsletter to stay informed of future updates regarding gameplay features and specifications and news on when you can pre-register for the upcoming launch.
Further Information about Peridot Game
Niantic, the creators of Pokemon Go, had a lot to be proud of when they released the app in 2016. The game became immensely popular, and after it conquered the mobile market, it's said that they were offered a major Hollywood film deal because of its popularity! Now Niantic are looking to create a similar phenomenon with their upcoming Peridot game for mobile users.
Peridot will take its players on an adventure they will not forget. They want to keep customers returning again and again by making sure they don't simply play games but care for and nurture digital animals that would be impossible to have as pets in real life. It is a bit shift from Niantic Pokemon Go, where instead of catching creatures for battles, you will raise pets.
The pets will be of different types, meaning they will be available in various colors, sizes, shapes, and patterns. Also, the Peridots will share features of real-life and imaginary animals, such as Peacock(real) and the Unicorn(mythical).
Besides, every charmingly animated little pet can be raised from birth and mate with others to develop a new line of species using a real-world DNA system pattern. Generally, you will discover more things as you progress in Niantic's new game.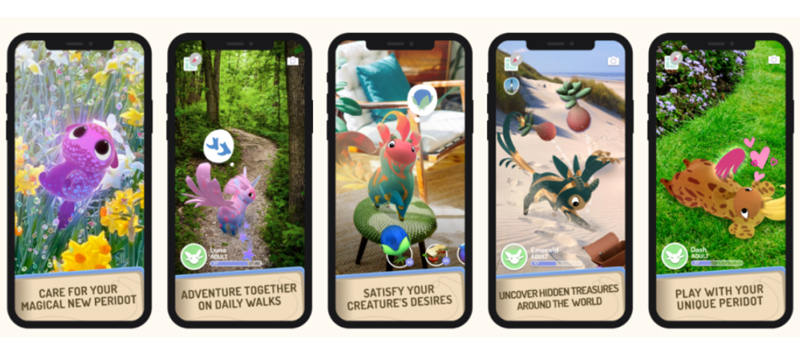 How The Peridot Game Will Work?
Like any video game development, Peridot will require hard work and generous support to reach its full potential. But that doesn't mean it's an impossible goal. It isn't a Niantic game if there is no walking involved to level up or gain experience. By using a tried-and-true method used by popular games like Pokemon Go and Pikmin Bloom, Peridot will ensure gamers have ample opportunities to explore the real world while playing in their virtual reality.
These interactions can also count toward leveling up your pet's (Peridots) happiness meter, meaning you'll have to feed them well or play with them on a daily basis, or they may lose out on navigating through obstacles stimulated by Peridot's creators.
Niantic's Lightship tech will be used to play this game! That AR technology will help Peridots recognize real-world surfaces such as water, sand, dirt, foliage, and grass, from which the Peridot will be able to forage food.
Device Compatibility
The Peridot game is free to down from the Apple App Store(iOS) and the Google Play Store(Android). Moreover, it will work on iOS devices with version 12.1 or newer. In the case of Android, the game is compatible with version 9 or advanced.
Useful Tips & Tricks: Play Location-based AR Games without Walking
As discussed earlier, you are required to walk around your area or park to nurture your Peridot pets. However, there is a catch to it! If you use spoofing software like iToolab AnyGo, then you do not have to move out of your home at all. The program will allow you to jump to any point in the world and simulate your walking to gain experience and rewards quickly.
AnyGo works with every modern iOS device, and you can manage it on your Windows or macOS system. Also, the tool works on all Niantic games, including Pikmin Bloom and Pokemon Go.
Once you download AnyGo, go through the following guide to learn how to play the Peridot game without walking:
Teleport to Any Locations in The World
Step 1: Connect your iPhone to the PC/Mac using a working USB cable. Next, run the software, and click the Start button.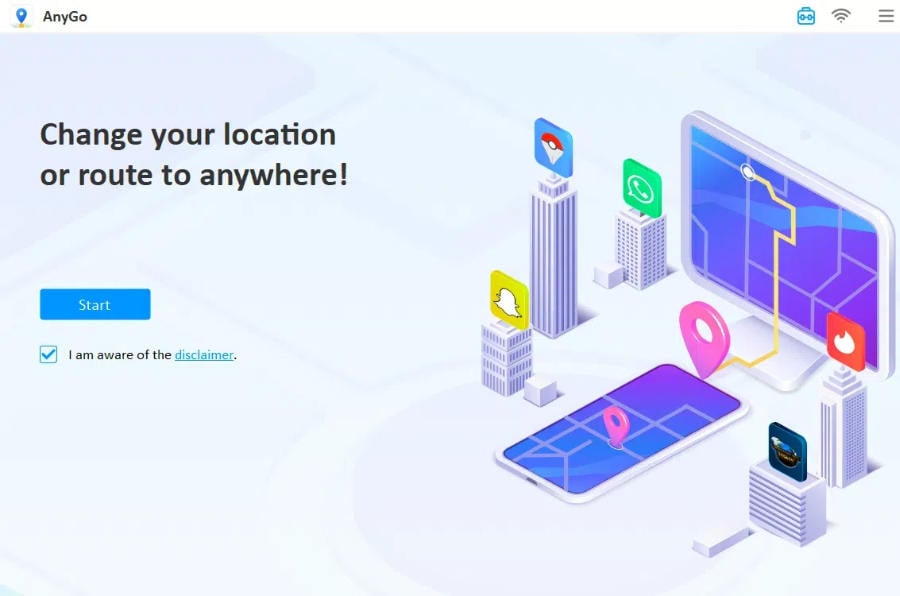 Step 2: Press Teleport and enter the point you want to jump to play Peridot. Once entered, click Search!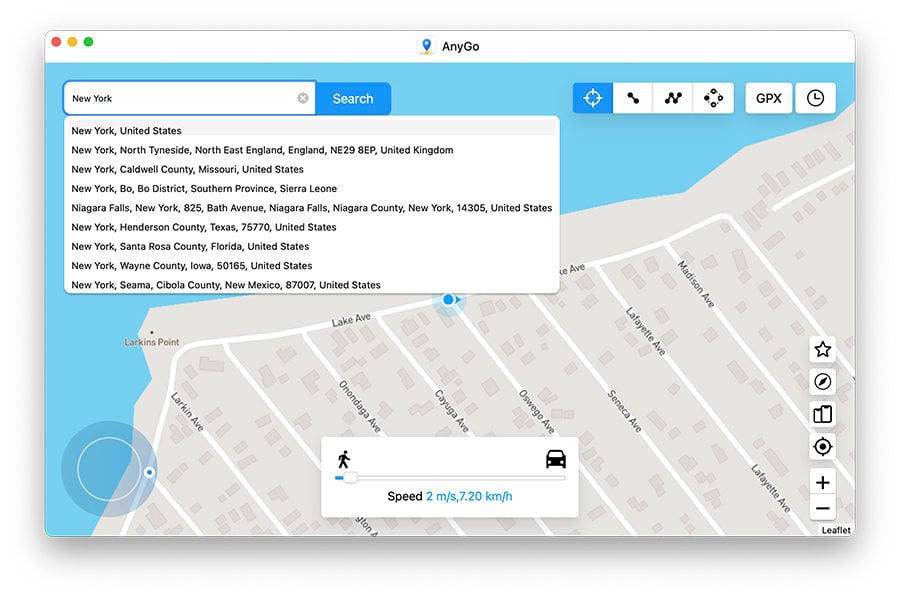 Step 3: Now, as soon as iToolab AnyGo shares the entered spot, click on the Go button to teleport there.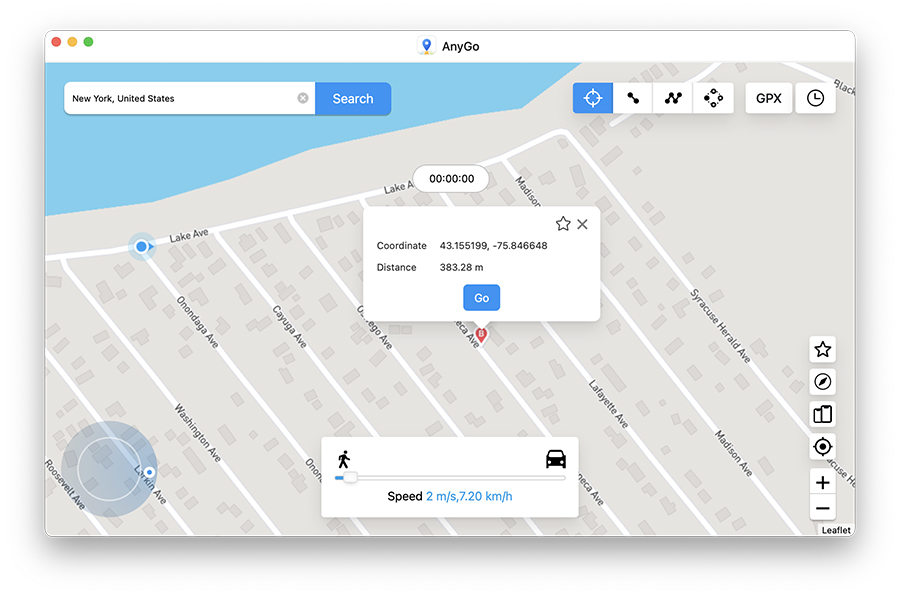 Simulate Movement Along A Special Route
With iToolab AnyGo, you can simulate your walk so that Niantic doesn't suspect that you are not playing the game conventionally. This can all be done by enabling the Multiple Spots feature available on AnyGo.
Step 1: After running the program(clicking Start) and connecting the iPhone, select the Muti-spot mode option(available in the upper right corner). There, you can set your speed, distance, and location.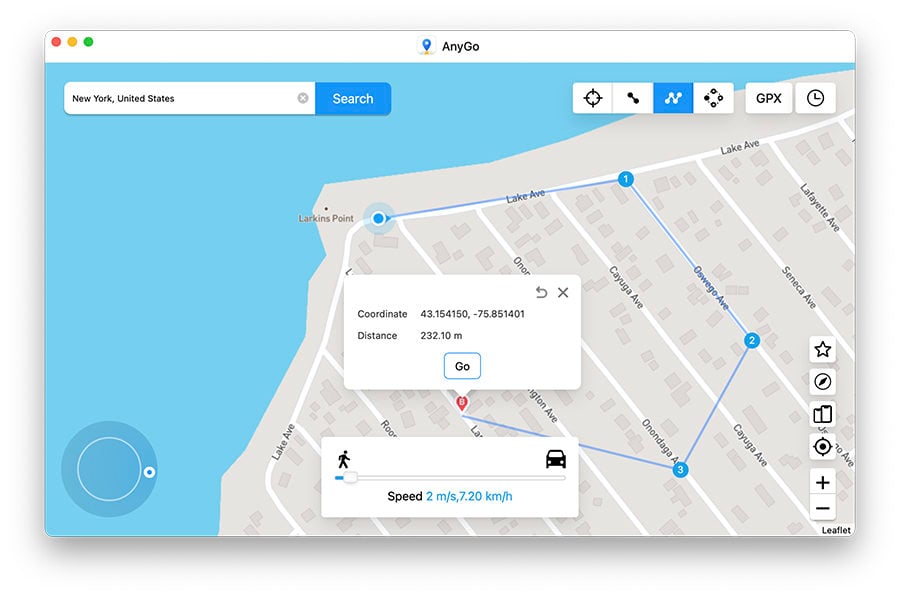 Step 2: Now, you must pick the spots you wish to walk while playing the game. Enable "Realistic Mode" to adjust the walking speed. Finally, click on Go.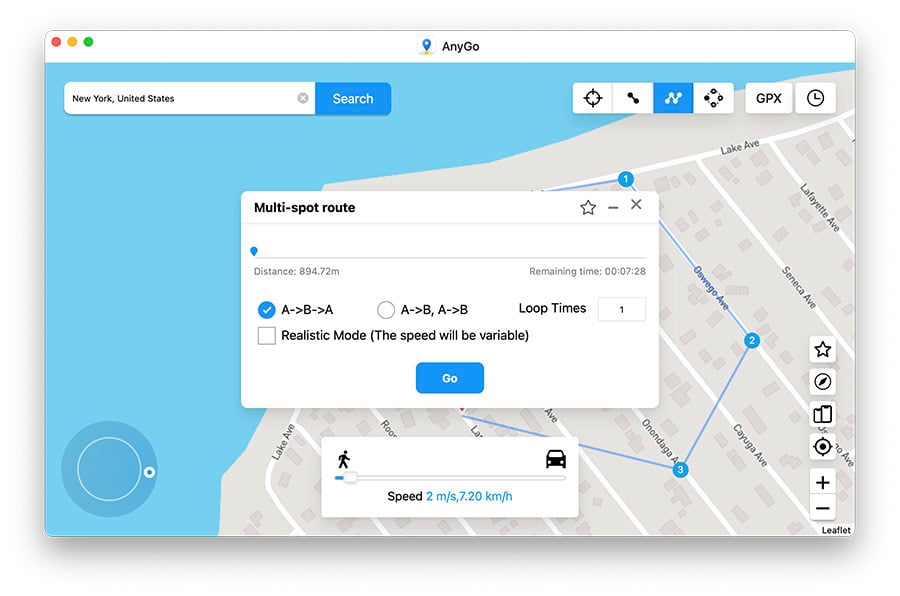 Final Words
Are you excited about the Peridot game? Well, upon learning the announcement and the extra information related to Niantic's latest, we certainly are! Moreover, if you have a program like iToolab AnyGo at your disposal, you will never get bored of playing this AR game. Share this post with your fellow Niantic game aficionados!
Spoof GPS Location on Your iPhone/iPad
Works well with LBS games and apps.
Multiple modes to fake GPS movement.
Simulate walking, cycling or driving at a variable speed.
Spoof location of multiple iPhones simultaneously.