Pokemon Go is a highly popular game that has been eagerly anticipated and downloaded by millions of people worldwide, including Mac users. While the game can be downloaded directly from the App Store, some Mac users may face issues playing it. Fortunately, there are various methods available to play the game, such as using third-party tools like Vysor or AirDroid. Another great tool for spoofing locations for Pokemon Go is iToolab AnyGo, which we will explain in detail.
Part 1. How to Play Pokemon Go on Mac Using Vysor?
The tool works only on Android phones. However. There is the possibility of using this tool on Mac. If you want to play Pokemon Go on Mac Using Vysor, the following steps can help you:
Step 1. Turn on USB Debugging mode on your Android phone.
Go to Settings > About Phone > Tap Build Number at least seven times to unlock Developer Mode.
Head back to Settings and then go to Developer Options > Tap the USB Debugging option to enable it.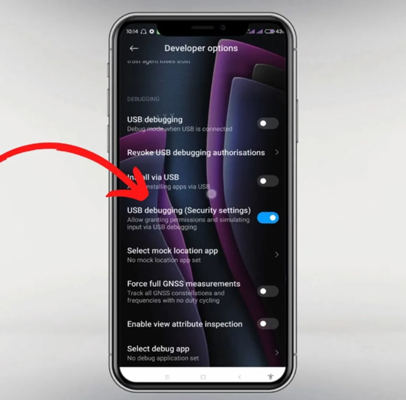 Step 2. Download and install the Vysor tool on your Mac. Moreover, you can also use the Vysor Chrome Extension.
Step 3. Connect your iPhone to your Mac using a USB cable and open the Vysor app.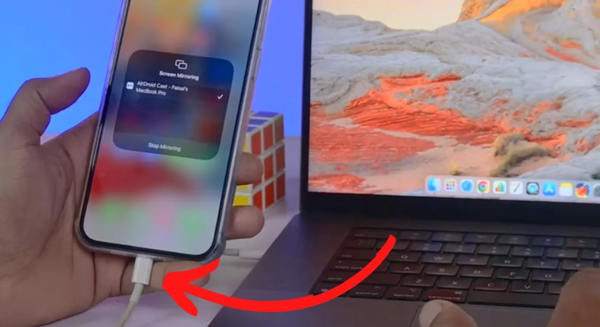 Step 4. Click on Allow button and open the Pokemon Go App on your iPhone.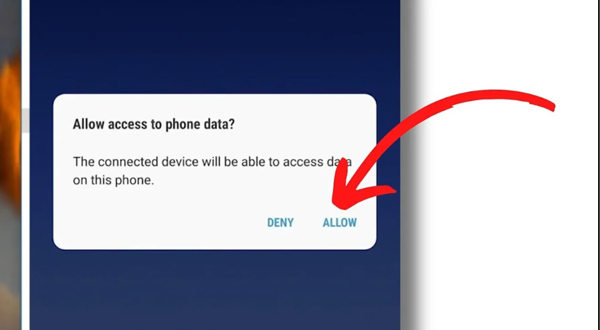 Part 2. How to Play Pokemon Go on Mac Using AirDroid?
The following steps can help you play Pokemon Go on your Mac using AirDroid:
Step 1. Install the application on your iPhone and Mac.
Step 2. Now, you need to make a connection between your Mac and iPhone. There are three methods to do it i.e. wireless, AirPlay, and USB. We will discuss all three ways below:
2.1 Connect Wirelessly:
Scan the QR code and cast the code displayed on your Mac using your iPhone. You can use AirDroid Cast to enter the cast code number or scan the QR code. Your Mac will act as your iPhone's mirror.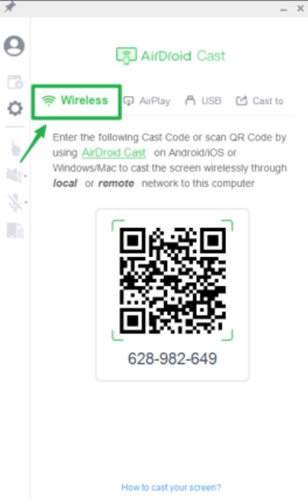 2.3 Connect Through AirPlay:
In the app's settings, tap on "Screen Mirroring." You must select the "AirDroid Cast – XXX" to connect easily.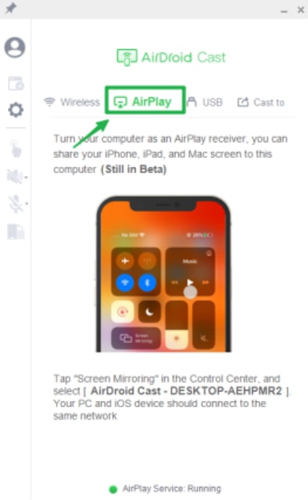 2.3 Use USB:
The last method is to connect your iPhone to your Mac using a USB cable. Tap on the Allow Access button to give access to your computer.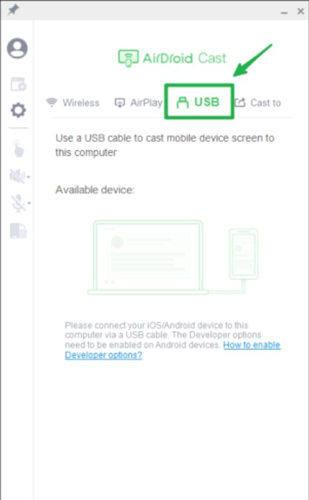 Step 3. The software will ask you to share the screen on both devices. Click on Allow button to start sharing the screen. Now you can use your iPhone to play games and efficiently manage the speaker and microphone.
Part 3. How to Play Pokemon Go on Mac Using GPS Joystick?
iToolab AnyGo is a premium tool widely used for spoofing locations on iPhone and Android for playing Pokemon Go. The tool offers a wide range of features, i.e., you can stimulate along multiple locations, spoof locations, change GPS location, and collect and import GPX route files. The tool works best with location-based games and social apps. You can use the following steps to use the Pokemon Go spoofer Mac for changing location:
Best Location Changer for iOS/Android
168,282 people have downloaded it.
Change GPS location on iPhone/iPad in clicks (No Jailbreak).
Simulate GPS movement along any custom path with joystick.
Collect and import popular GPX route files for next use.
Mock GPS location on up to 15 devices simultaneously.
Works well with location-based social apps and AR games.
Fully support the latest iOS 16/Android 13.
Step 1 Download and install the iToolab AnyGo on your PC. Now, launch the tool to open the main interface.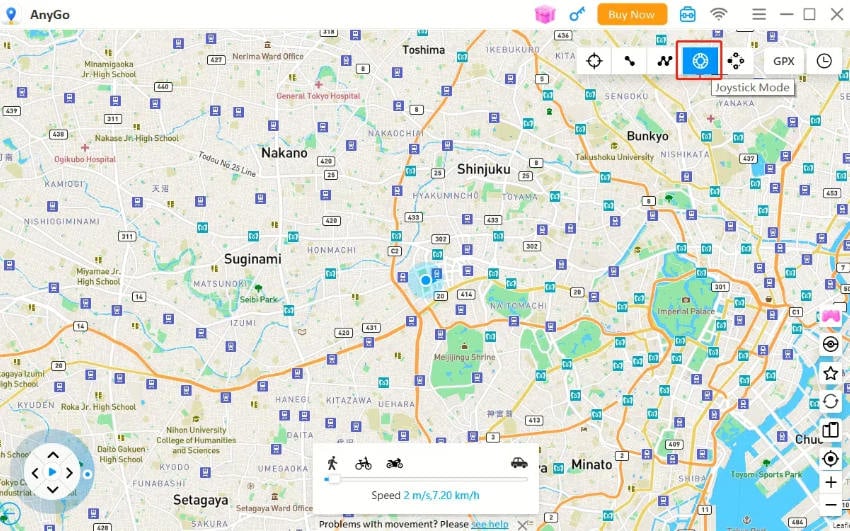 Step 2 Click the "Start" button at the tool's bottom left corner to start joystick mode.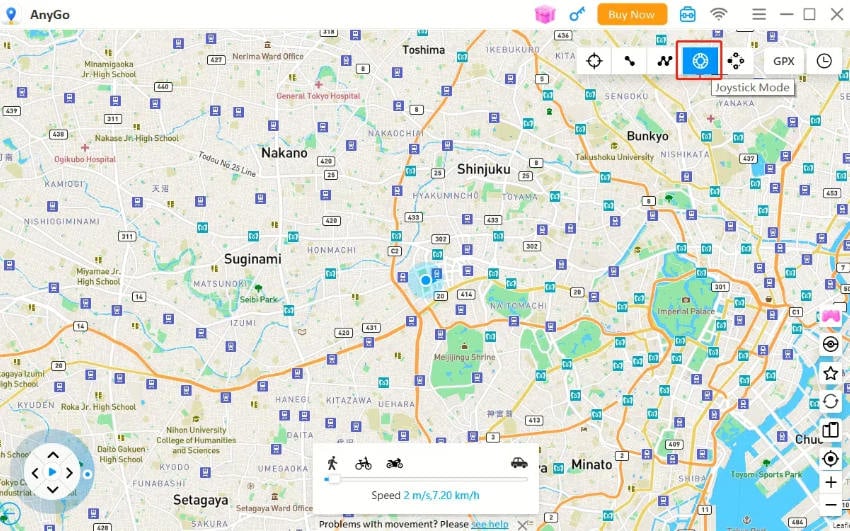 Step 3 Now, you can use the GPS joystick to control the character by dragging the spot around the circle or press AWSD keys on keyboard.
Part 4. How to Play Pokemon Go on Mac Using OpenEmu Emulator?
OpenEmu is another MacBook or Mac Pokemon emulator that can help Pokemon Go fans play their favorite games on their Mac. This emulator is best known for playing games, including the famous Pokemon Go. Moreover, you can also play old games using it. Like all other emulators, you must download the tool's application on your MacBook. The following steps will help you in this regard:
Step 1. Download and install the OpenEmu on your Mac.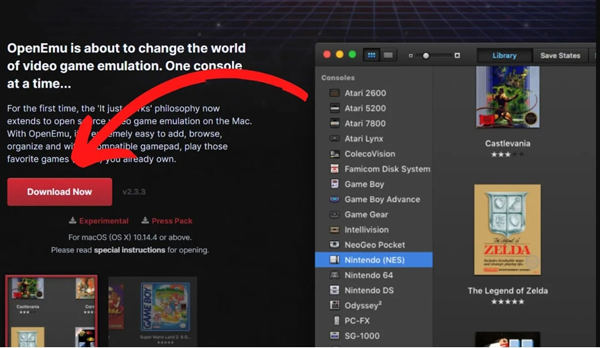 Step 2. It is necessary to mention that the game ROM is a file with the actual game. You can find the game ROM file on the gaming disc that comes with the console. You can also perform the Pokemon Go Download Mac from online sites.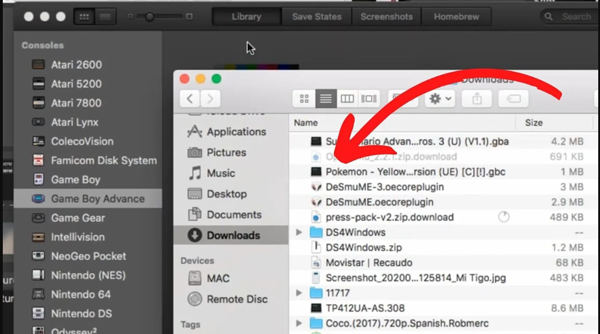 Step 3. As soon as the Pokemon Go game ROM file is added, you can start playing it. However, you need to take care of certain things. If you open the OpenedEmu on your phone, the tool will display the game library and the box art. Ultimately, you will be able to play games however you like.
Summary
Are you a die-hard fan of Pokemon Go? Do you want to play the game on your Mac but struggle to find reliable methods? Look no further! This blog is your one-stop-shop for everything you need to know about playing Pokemon Go on Mac. We've compiled a list of different techniques and tools to help you get started. But that's not all. Have you ever wanted to explore different locations in the game but can't travel there physically? We've got you covered. With the iToolab AnyGo tool, you can spoof your location to any place worldwide and experience the game like never before. So, what are you waiting for? Let's catch 'em all on your Mac!