What Is Bumble Travel Mode?
Although Bumble is strict about location, the team behind the app understands that humans are rarely stationary. Travel mode allows users to establish their position in a different city for up to seven days. Unfortunately, you cannot set an exact location. Bumble will "drop" you right in the middle of town. Your profile will also display an indicator that lets other Bumble users know that you are in Travel mode. Bumble travel mode is available in all 3 modes, including dating, networking and making friends. Once you enable the travel mode, all the other users will see an indicator denoting that you're on travel mode.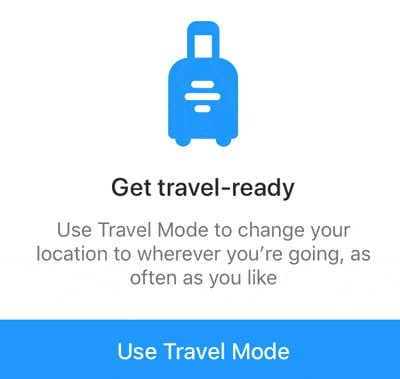 How to Use Travel Mode on Bumble?
You will have to pay in Bumble Coins for the privilege, but the travel mode setup process is pretty simple:
Step 1: First, tap the gear icon to open Settings
Step 2: Scroll down to the location settings at the bottom and tap "Travel to …"
Step 3: Find and select the city
Step 4: The timer will start on your travel period right away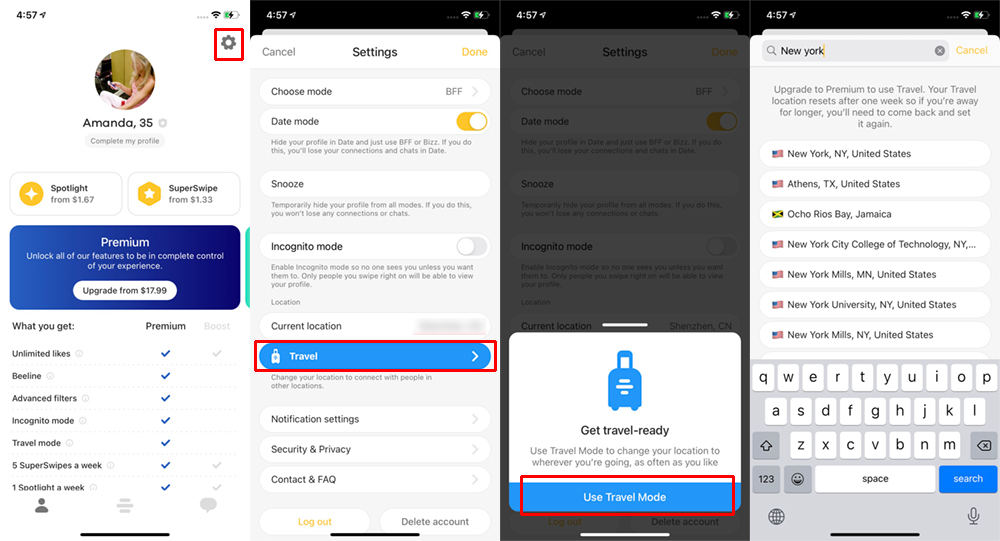 In Travel mode, you can change your location on Bumble as many times as you like, but you can only choose one location at a time.
For Android users, 5 Bumble coins will be deducted from the balance, and if you don't have enough balance, you will be directed to the payment page. If you are an iOS user and Bumble premium user, travel mode will be automatically activated.
Under your location settings, you can see the timer indicating how much time is left for you.
How Much Does Bumble Passport Cost?
As mentioned earlier, 1 Travel mode costs you 5 Bumble coins. 5 Bumble coins worth USD 7.99. A Bumble passport is not the same as a Tinder passport. It is not a part of the Bumble premium's subscription, and it is a part of Bumble Boost. If you purchase Bumble coins in bulk, you can save some amount of money. For example, if you buy 5 Bumble coins, it is worth USD 7.99 but, if you buy 20 Bumble coins at once, it is worth only USD 24.99. So always, it is best to buy in bulk and save the excess coins for later use.
For Android users: 5 Bumble coins worth USD 7.99
For iOS users: You need to be a premium user to use the Bumble coins.
Weekly – $17.99
Monthly – $32.99
3 months – $66.99
Lifetime – $199.99
How to Get Bumble Travel Mode Free
If you don't want to subscribe to Bumble Premium, you can use a GPS spoofer to change location. We recommend using iTubeGo AnyGo to spoof the location in quick time.
iToolab AnyGo allows you to locate virtual locations by entering specific coordinates for your destination, setting a specific speed, and keeping track of the movements and location without jailbreaking the iPhone/iPad. It can hide your real location and provide a virtual location with a single click. This is best for location-based gaming and services. Further, you can import GPX files on a computer into AnyGo and review the routes.
Spoof GPS Location on Your iPhone/iPad
Teleport to all around the world with one-click.
Hide your location for privacy purposes.
Simulate walking, cycling or driving at a variable speed.
No jailbreak required, unlike other applications.
Step 1: Download and Install iToolab AnyGo
To start changing your location, connect your iPhone to the PC through the cable. Then click on the Start button in the AnyGo main window.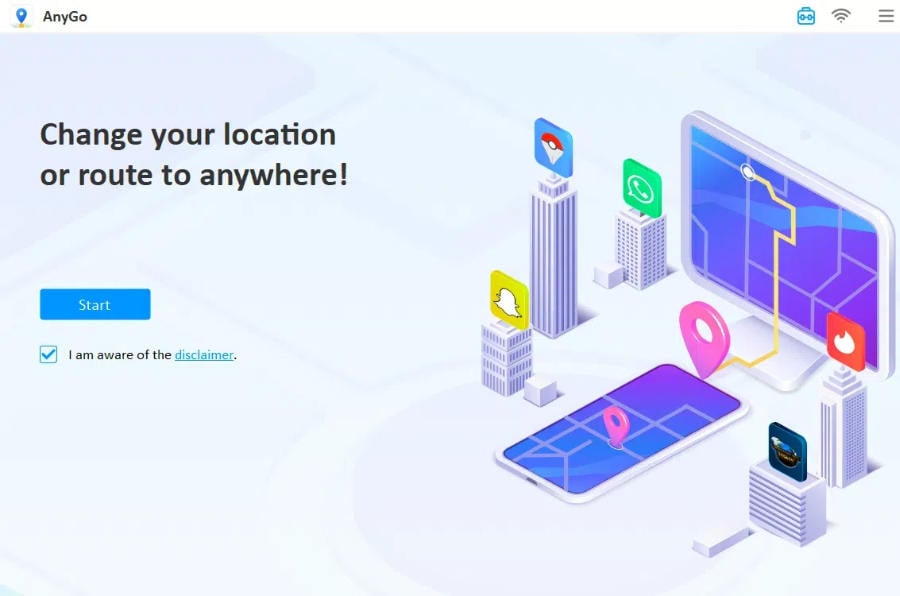 Step 2: Set the destination
Next, you need to provide a new location to teleport. For that, click on the Teleport icon in the top right corner of the window. After that, type the location in the provided search bar, and click Search.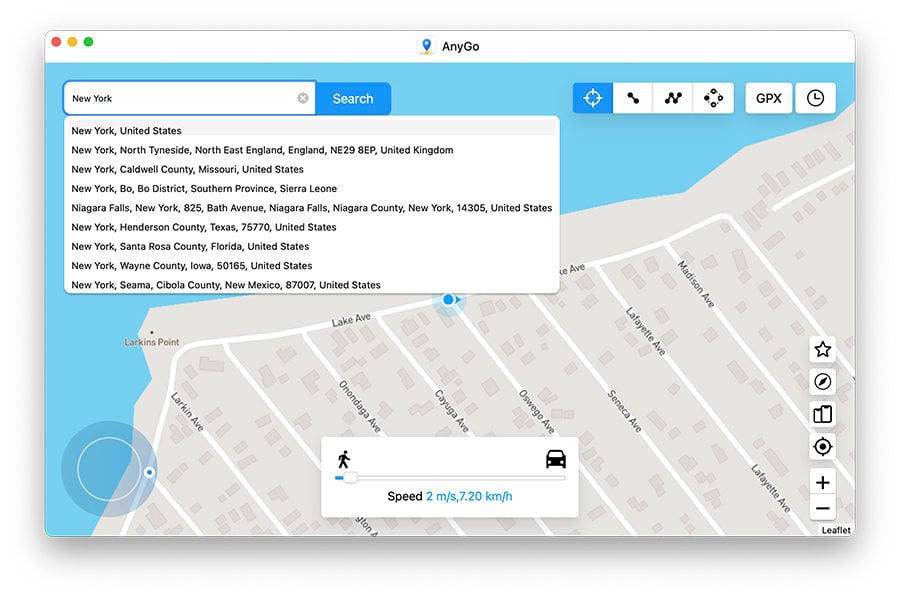 Step 3: Teleport to the location
Once the AnyGo identifies the location, you will be directed to the location on the map. At last, click on the Go button to teleport to the new destination.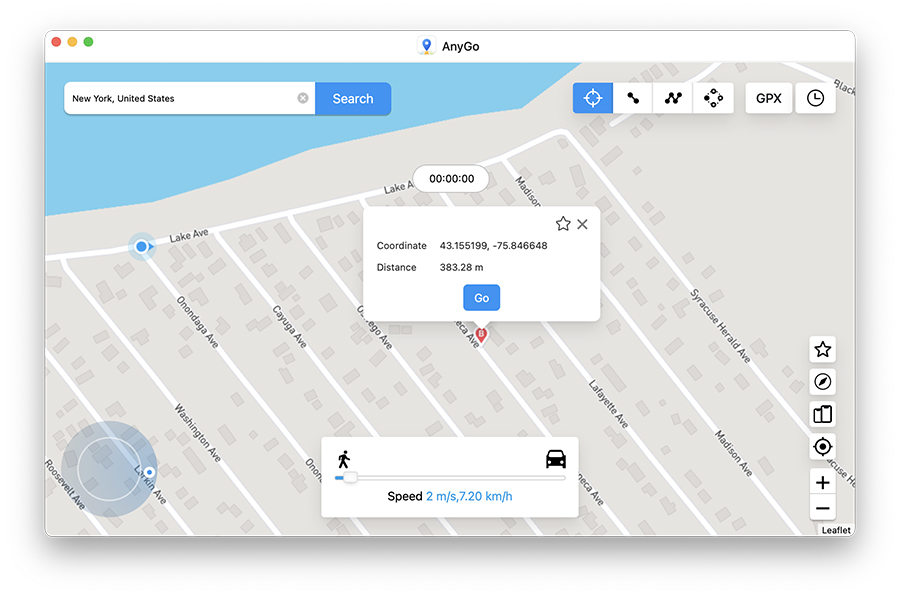 Step 4: Launch Bumble App
Start the Bumble App, and you will find your current location have been changed to the new place.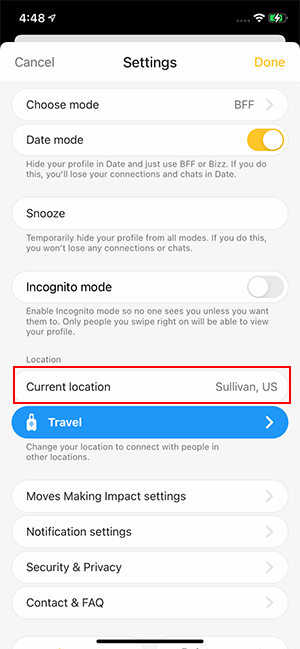 Also Read: How to Change Location on Bumble to Get More Matches?
Hot FAQs about Bumble Travel Mode
Q1. Does travel mode show on Bumble?
If you are using travel mode on Bumble, everyone will see that you are on travel mode. The status in your profile will change to travel mode. But if you use AnyGo to spoof the location, no one can identify you are spoofing the location.
Q2. Can you hide travel mode Bumble?
You can't hide the status in the profile. It will show to all the users. It doesn't matter whether you are a premium user or not; status will be shown in your profile. There is no way to hide the travel mode unless you use the AnyGo application to change the location. Once you change the location using AnyGo, you no longer need to use the Bumble travel mode.
Q3. How long does travel mode last on Bumble?
Usually, the travel mode lasts for 7 days, and if your needs to extend it for more days, you have to pay additional 5 Bumble coins. But AnyGo provides greater flexibility in changing the location at anytime from anywhere without costing you a single penny. Once you feel to change the location, you use AnyGo and change the location to wherever you want to get more matches during your travel.
Q4. Can I Change Cities When I Purchase Bumble Travel?
You can change to any city as you want within 7 days. To change the current city, you click on the blue travel bar under the Settings menu and choose the new location you want to travel to. Changing the cities within the 7 days doesn't cost you any additional Bumble coins.
Conclusion
Bumble travel mode will help you start matching and chatting with other Bumble users before you travel to that city, but you are not able to select an exact location. Think of it this way! Before using bumble travel mode, wouldn't you like to line up some dates in the city you're going to? So we highly recommend you can try iToolab AnyGo to teleport to any location before using Bumble.