Music plays important role in our daily life. It can change your mood instantly by getting you excited or make you calm and relaxed. It also stimulates our brain which will help in reducing stress and helps in relieving pain. Not only this, a study shows that it will not only lower your blood pressure but also decrease your heart rate after exercise.
8 Top Free Apps Music Downloading Apps
To download the free music, you must have one of the following top free music downloading apps.
Following is the 8 top best free music downloading apps on iPhone/ iPad/ iPod:
1. Spotify
Spotify is one of the top and best music app downloaders on the iPhone due to its user-friendly interface and easy to handle all the genres in it. You can also find different radio stations on it. But it is not a free app. Some of its items are just for a premium account which you must have to pay to get a premium ID.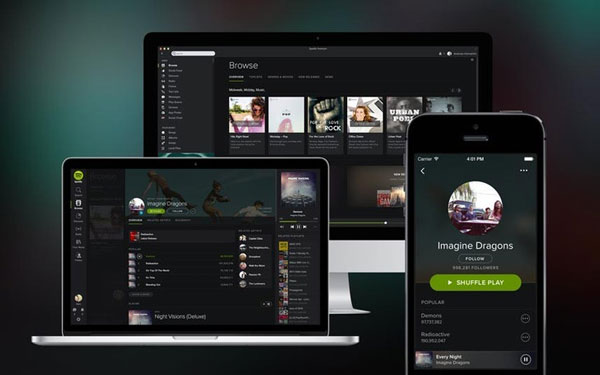 2. Google Play (YouTube Music)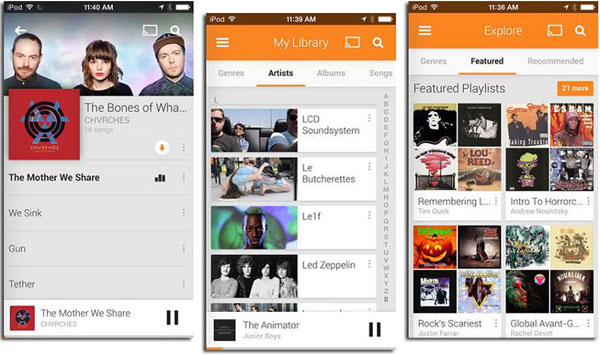 Google Play or YouTube Music is another commonly used music downloader not only for android but also for iPhone. The best thing about this app is you can connect it with your Google account. So, you can stream music free and listen to them offline and share it on social media. If you want to download the music, then you have to pay its subscription fee.
3. Freemake Musicbox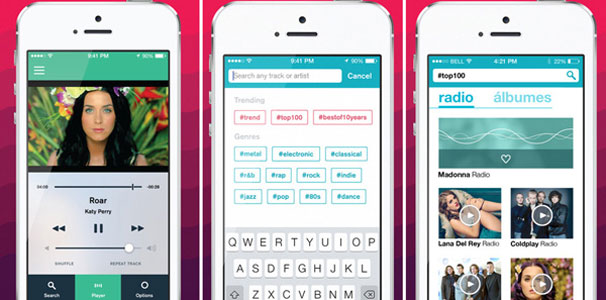 This music downloader has some unique features such as the quality of the soundtracks are amazing, and it has a very innovative interface. But it shows some ads which can be removed by paying a small amount.
4. SoundCloud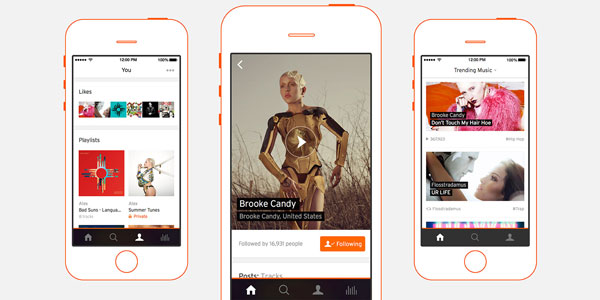 Soundcloud is also incredibly famous music streaming app. It is very convenient. You can easily make your playlist and easily share it with your friends. Not only this, but you can also love and comment on the track as well.
5.Evermusic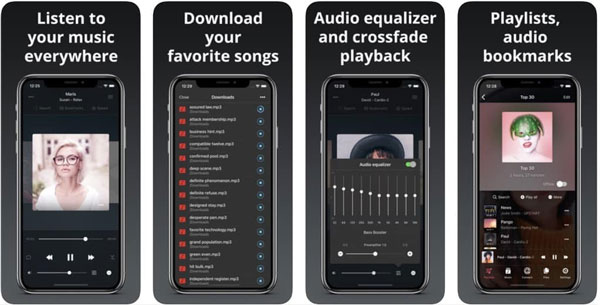 Evermusic is also a very well-known music app downloader. You can download track, album, genre, and playlist easily. It can integrate with various cloud services such as OneDrive, Google Drive, Dropbox, etc. Also, it supports various formats of the file like mp3, aac, m4a, wav, aiff, m4r, etc.
6. Free Music Download Pro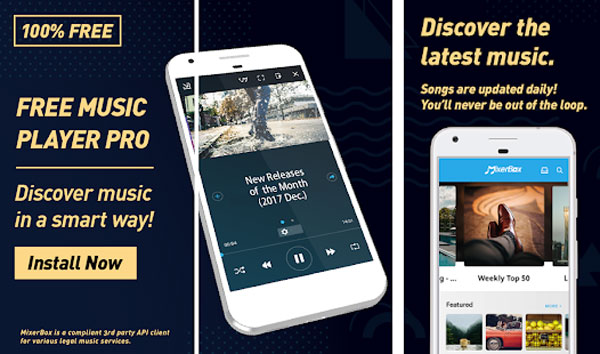 Free Music Download Pro is a built-in multimedia player on iPhone. You can manage your audio and videos simultaneously. You can not only download the track but also turn on the lyrics and tag which is the best option.
7. Pandora Radio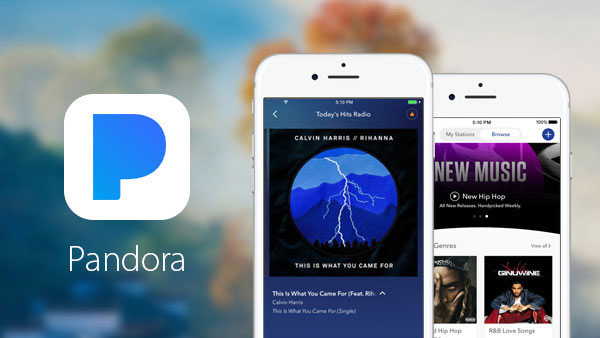 Pandora is also the best music app for streaming music free and listens offline. Also, you can listen to your favorite radio channel and like, share, and save the track to listen to it later without buffering.
8. iHeartRadio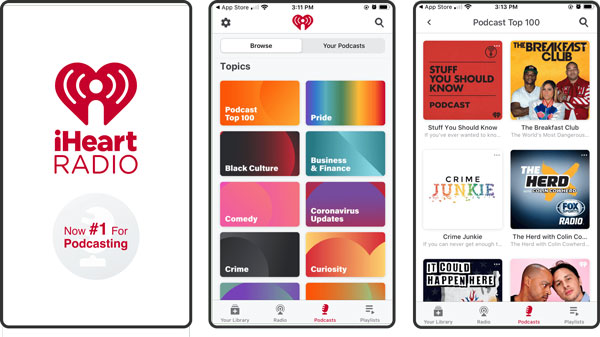 Another popular music downloading app is iHeart. In which you can listen to and download your latest favorite track and listen to your various radio channel. Although it also shows some ads you can get rid of them by using a paid account.
Cannot Download Songs on Apple Music
Some iPhone users might have an issue in download Tracks on Apple Music, here you can check iTunes to see if the track is ineligible for upload.
Following are the step you must follow first:
1. Close the Apple Music App
The first thing you must do is close your Apple music App in your iDevice.
2. Update iPhone Software
The second thing is making sure that your iDevice is up to date because many bugs and issues get resolved by updating iDevice software.
To check software updates, follow these steps:
Step 1: Go to setting, then click the "General" section.
Step 2: Click on software update. If there is any update available, then you can download and simply install the latest version of iOS.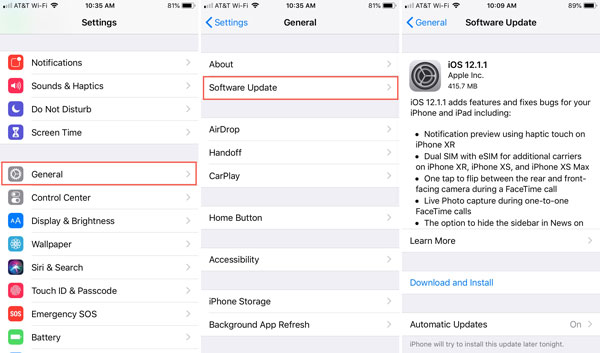 3. Reset Network Settings
Next, reset your network setting because sometimes your network is not stable or good internet connection. So, make sure you have a stable network whether you are using Wi-Fi or cellular data. If you are using mobile data make sure you have allowed a mobile network for Apple Music. You can check by following these steps:
Step 1: Open the Settings app then, click on "Music".
Step 2: Enable"Use Cellular Data" for Apple Music if it is disabled.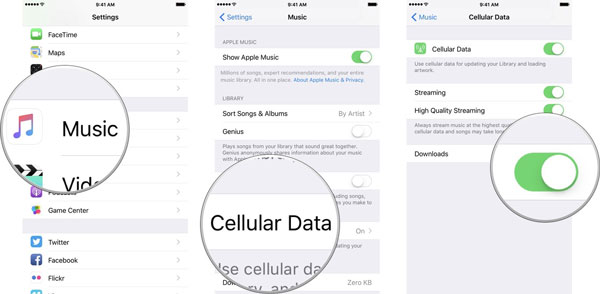 4. Restart Your Device
Next, restart your iDevice because restarting your device will solve many problems like it will close the background running applications and clear all the junk files which reduces the efficiency of some apps. So, in this way, your device will refresh and might solve your downloading issue.
5. Re-login Apple ID
Re-login may also solve your issue of downloading music apps. So, you can simply log out your Apple ID and log in again by following these steps:
Step 1: Go to Setting then, go to (your name).
Step 2: Scroll down and click on "Sign out", then again Sign in your Apple ID.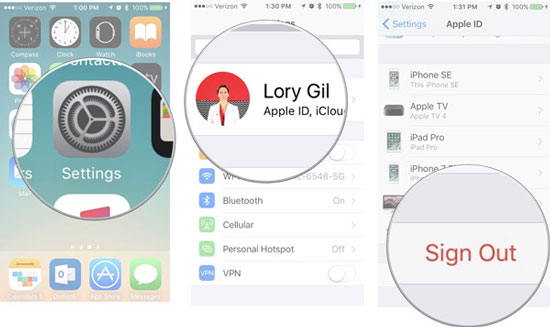 6. Disable/Enable "Show Apple Music.
Last but not the least, Disable/Enable Music app is another way to restart your app. So, you can try out this also to cope with this problem by following these steps:
Step 1: Go to Settings then, go to the Music.
Step 2: Turn off "Show Apple Music" and after a while, turn it On.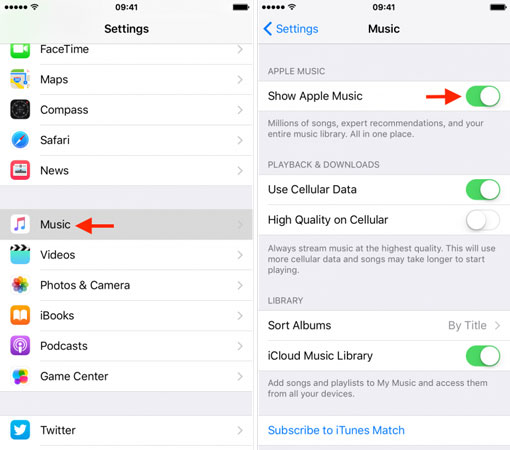 If the above-mentioned ways cannot fix the issue, here is a tool I would like to recommend.
Useful Tool to Fix iPhone Issues – iToolab FixGo
If you still find some issues, you can use an extremely useful tool named iToolab FixGo,which can easily fix 200+ iOS stuck issues including an iPhone stuck on the blank screen without data loss. FixGo has become very poputer in recently years and obtained many good reviews.What's more, it supported many devices and iOS versions, iPhone X, iPhone XS/XR, iPhone 11/11 Pro, iPhone SE, iPhone 12, etc.
Conclusion
This article lists the top 8 free music downloading apps for iDevices. You can easily download your favorite track from various music downloading apps. If you find any difficulties in downloading music you can follow the above-mentioned method. However, you can cope with any other issue by using an extremely useful tool for iPhone called iToolab FixGo
If you like this post do not forget to share it with your friends and family.