"AlBilad Bank App is not working with iOS 14 beta"

— From an Apple user on Community
Sometimes, you may encounter this quotation when trying to log in to your AlBilad app ID through your iOS 14. It is a common problem that may occur when using this facility by AlBilad bank. However, if you are familiar with this problem and know the reasons behind this fault, you may resolve it easily by typing any of the valid methods.
However, the beta AlBilad App failure may also be due to the iOS 15 beta that also seems less secure in some cases. But it's not only iOS 14 that causes the iPhone apps not working but iOS 15 may also be the cause of such problems. But the reasons for iOS 15 problems are unknown yet. If you are facing iPhone x/xr/7/8/11 apps not working, here is how to fix it.
What Causes iPhone Apps Not Working?
iPhone apps may stop working due to many reasons, some of them may be as under.
1. Memory Management
Memory management is one of the major causes behind the poor functioning of iPhone applications. You may have many iOS apps running at the same time through different memory resources. This may cause spinning or failure or any of your iOS apps functioning.
2. Network Management
One of the most important reasons for app crashes is network management problems. This reason may lead you to the poor responsiveness of your iO apps that may cause slow performance or hanging of the system. As your app is directly dependent on your network access, network management may be a source of trouble for you.
3. Version and Compatibility Issues
iOS apps need up-gradation to the latest versions for proper functioning. If you are facing freezing, hanging, or any other problem during the operation of your iOS apps, it may be due to an older version. So, version and compatibility may also be the causes of app failure.
4. App Crash
Sometimes, many causes add up to the iOS app crash that, in turn, results in poor functioning of such systems.
5. Apple ID Problem
Most people keep on testing their iPhone apps that may lead to the failure of Apple ID. This ID problem may be due to the testing of different codes that are not bug-free.
6. iOS 14/15 Beta Bugs
If you are a user of iOS 14/15 beta, you will surely face bugs that slow down the app's functioning. Unfortunately, there is no self remedy for this problem and you can overcome this problem only by regularly updating your apps to the latest versions.
Common Ways to Fix The iPhone Apps Not Working
If any app on your iPhone or iPad stops responding suddenly, you can resolve this problem by following any of the following steps.
1. Close and Reopen the App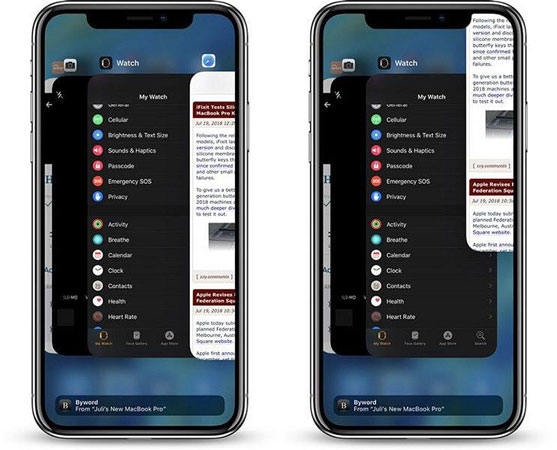 Instead of its slow processing, close the app instantly and reopen it. This may help to overcome the app problems.
2. Restart Your device
You may achieve the expected performance of your iOS apps by restarting your iPhone or iPad.
3. Check For Updates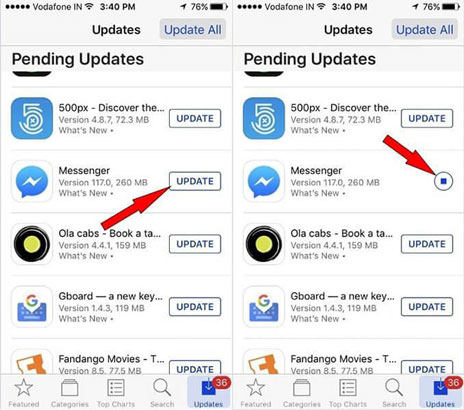 Open your profile at the apple app store, check whether a certain update is available or not, and check the app after updating it to the latest version.
4. Delete and Re-download the App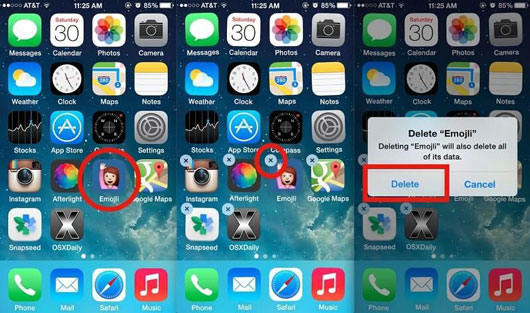 Delete and redownload the iOS app for proper functioning. But keep in mind, you may lose your data stored on the app.
5. Reset All Your Setting On iPhone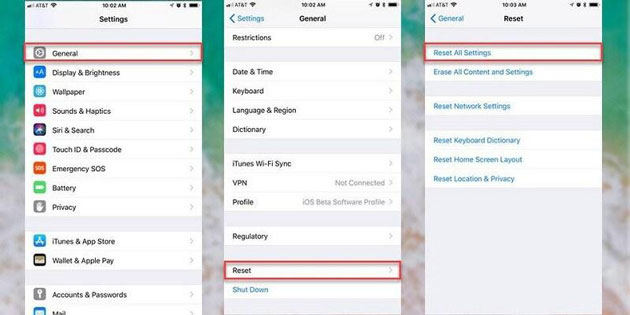 Sometimes, you may face any setting or compatibility issue that leads to the poor performance of the iOS app. In such a case, reset the setting of your iPhone for proper functioning.
6. Reset All Network Setting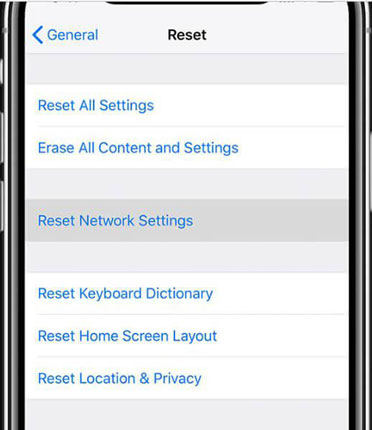 If you are facing network problems such as connectivity or WiFi, reset all your network settings for smooth working.
7. Turn Your iPhone Or iPad Off And Then On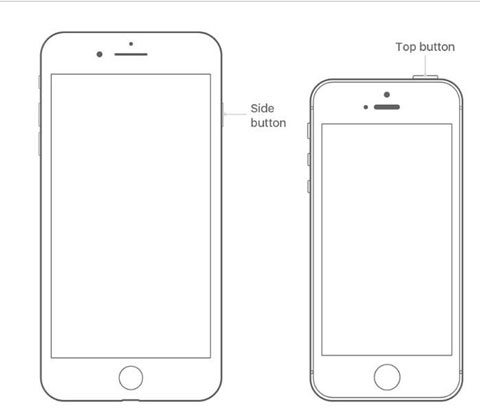 In some cases turning your iPhone off and then on again may prove a remedy to certain problems.
8. Turn The Airplane Mode On And Then Off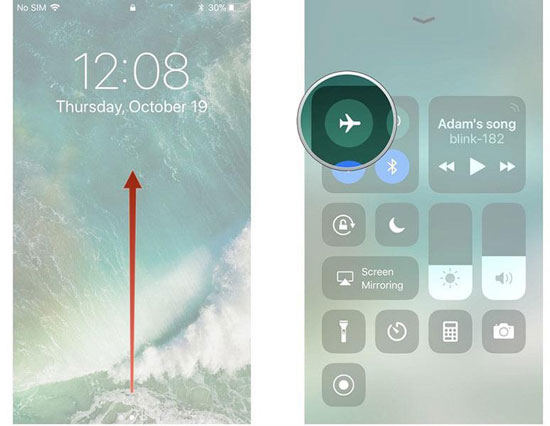 Instead of restarting your device, turning the airplane mode on and then off may also lead to the expected results.
9. Free Up Memory of iOS 14/15 Beta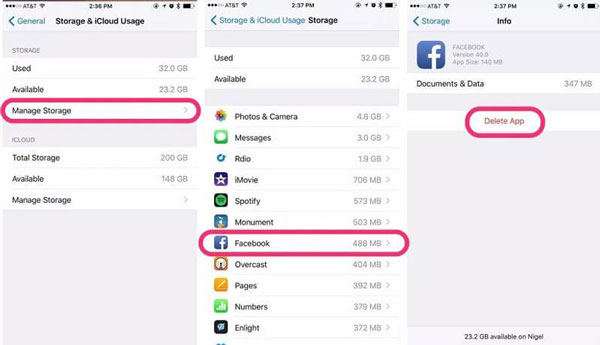 In case your iPhone is running low on memory, you may face certain problems. In such a case, release some memory for the perfect functioning of iOS 14/15 beta.
10. Check Whether It Is Caused By "Do Not Disturb"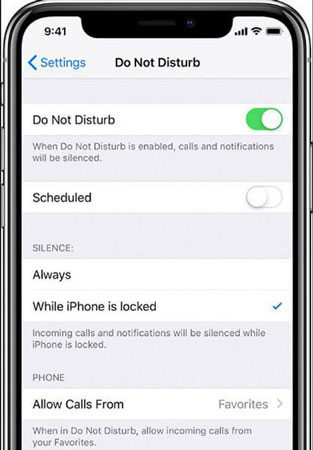 You may activate the "Do not disturb" mode unintentionally. In case of any trouble, check out whether this setting is active or inactive.
11. Restore iPhone To Factory Settings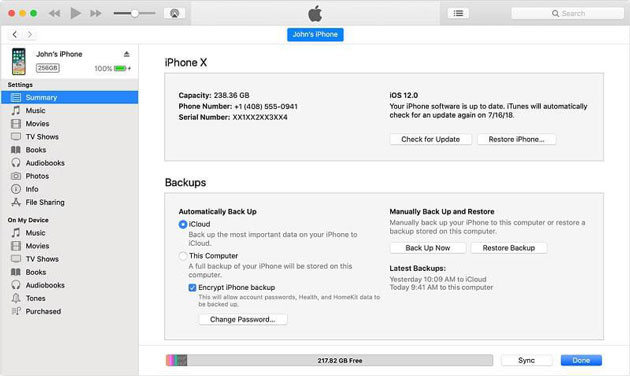 If you are facing an iOS 14/15 crash, restore the iPhone to the factory setting. That may also prove effective in some cases.
iToolab FixGo: The Easiest Way to Fix the iPhone Apps Not Working
If the common ways cannot solve iPhone apps not working, why not try to use iToolab FixGo, which does not require any expertise to resolve different issues at your home. Unlike the common way above, iToolab FixGo is a super-fast, effective, simple, and very supportive way to fix your iPhone problems easily. It needs just 3 steps to fix the issue effectively.
How to Use FixGo to Fix iPhone Apps Not Working
FixGo offers you two modes to resolve your iOS issues i.e standard mode and advanced mode. You can standard modes to fix your issue at home just by following these steps.
Select 'standard mode' on the screen of your computer. Then move on in the following manner.
1.Connect Your Device to the Computer
First of all, connect your device with faulty iOS to your computer via a data cable. Then choose the "Fix Now" from the computer to proceed further.
2. Download the "Firmware"
You need to install the "Firmware"on your device to repair your device. Search for the required software and click the "Download" icon. After downloading, accept the term and policies to install it.
3. Fix the System Issue on Your Own
After downloading the "Firmware", you need to proceed to fix the problem. You need simply to click the "Repair Now" and Fixgo will fix the problem immediately.
As you do in case of updates, restoring, or jailbreaking to exit the recovery mode, the same will be required here to exit this mode. With FixGo, you can easily exit the recovery mode without losing your important data.
Beneficial Tips
In addition to problem fixation, FixGo offers you many other facilities. You would find it an effective tool for many tasks such as:

Repair 200+ issues
Downgrade the iOS
Easy Apple TV issue fixation
Single click enter/exit recovery mode
Great compatibility with the latest iOS versions
Conclusion
It is common practice to face any technical issue while using any app, like AlBilad Bank App, on your iPhone. However, it will be easy and effective to fix different issues if you have proper knowledge about the reasons for a particular issue and its solution. Here iToolab FixGo is strongly recommend. It is a powerful program with easy-to-use interface, which helps you fix many common iOS system issues. The above guide is based on some such thoughts that will lead you to a smooth running of iOS apps.