Nowadays, every individual keeps a screen lock in their smartphone to prevent unauthorized access by some other person. It's necessary for keeping your files secure from intruders. However, not every person is good at remembering everything. Such people can't use their phone in any way.
If you are going through this situation, then try using an emergency call on your phone. Yes, it may sound unbelievable but the fact is, emergency calls work in some Android devices to bypass screen lock. Wondering how this happens?
Learn here the way to bypass Android lock screen using emergency call. You will also get to know a tool for unlocking your device without any fuss.
How to Bypass Android Lock Screen Using Emergency Call?
If you have ever tried to bypass your Android lock screen, then you know that it is not an easy task. But the good new is that is possible to get rid of screen locks because of security flaws on old Android system.
Simply, you need to use an emergency call to unlock Android and copy paste some special characters.
Steps to Bypass Android Lock Screen Using Emergency Call
Step 1: Activate emergency call
On the device lock screen, hit the "Emergency Call" button to turn it on. This will open the Android emergency dialer screen.
Step 2: Type the symbols
Start writing the special symbols on the space given. For instance, you can type "#" numerous times in a row or anything else you wish.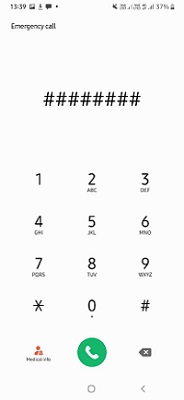 Step 3: Copy & paste password
Double tap on the characters you have typed. This will highlight the string and copy it. Next, open the lock screen and tap to paste the copied series of characters. Repeat this process several times until the series is not possible to highlight.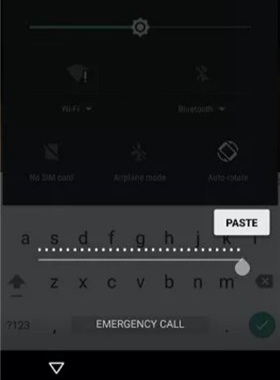 Step 4: Open Settings
Before opening the device setting, you have to open the "Camera" and at the same time, pull the notification panel. Now, press the gear icon to open device "Settings". Long press and paste the string on the password prompt. Do it multiple times unless the pasting option doesn't fade way.
Step 5: Remove Screen Lock
Continue pasting the strings till the interface crashed. This will eliminate the lock screen but the camera interface will turn larger. After some time, the camera will crash too and the smartphone screen will unlock. The home screen will show up and then you can use the phone as usual.
Can I Unlock Android Phone Using Emergency Call on 2023?
Of course, you can do so and this is possible because of a security flaw in Android Lollipop 5 and earlier versions. So, in case you are thinking to bypass Android lock screen using an emergency call in the latest Android phone, such as Pixel 7, Samsung S22 Ultra, it's not possible. Google has fixed this flaw in the Android updates and thus, the emergency dialer won't work anymore to remove the lock screen.
For these late versions, I recommend that you use a professional unlocking tool.
Alternative Method of Using Emergency Call to Unlock Android
Have you ever had your phone locked and have no clue how to unlock it? Emergency call is not working for your device, have you ever felt like ending up in such circumstances? Free yourself from such a situation with the iToolab UnlockGo for Android. It's a convenient screen unlocking tool to remove pattern, pin, password, or face lock. You can use it to unlock an Android phone without a password or using emergency call.
Easy and high success rate
5 min remove screen lock
Remove screen locks from Android 5-13 devices
1-click unlock Samsung device
Compatible with almost every Android brand including Samsung, Xiaomi, Motorola
Steps to Unlock Android Phone Without Password or Using Emergency Call
Step 1 Connect your smartphone
First, install the UnlockGo for Android on your PC. And then click on the "Unlock Screen Lock" to initiate the removal of screen lock. Now, connect your smartphone to the computer.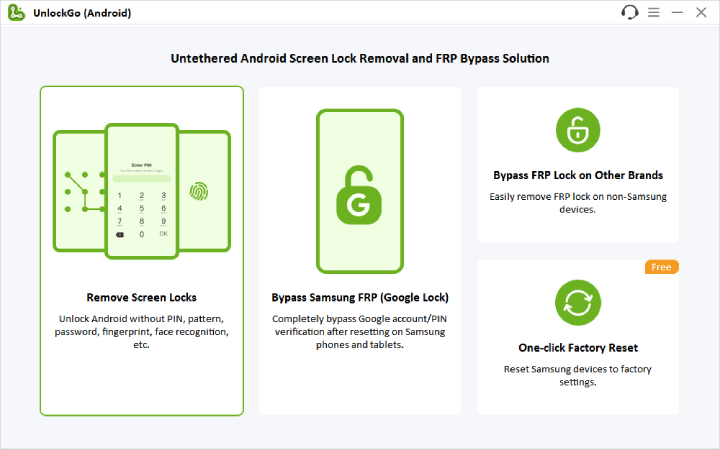 For Samsung Android 12 devices: Click the link to remove screen locks in 1 click.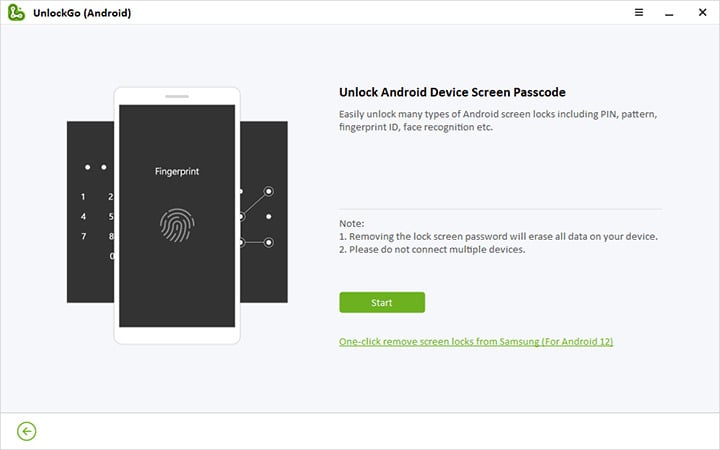 Step 2 Check device information
Don't just connect the phone because you also have to check the device information. Set the brand and model according to your device. And after making the selection, click "Unlock".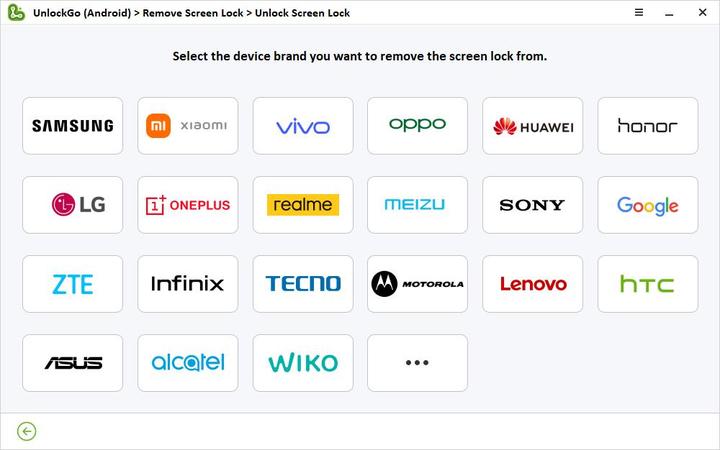 Step 3 Enter Recovery Mode
Put your cellphone or tablet into recovery mode. Carefully follow the instructions as shown on the UnlockGo's screen.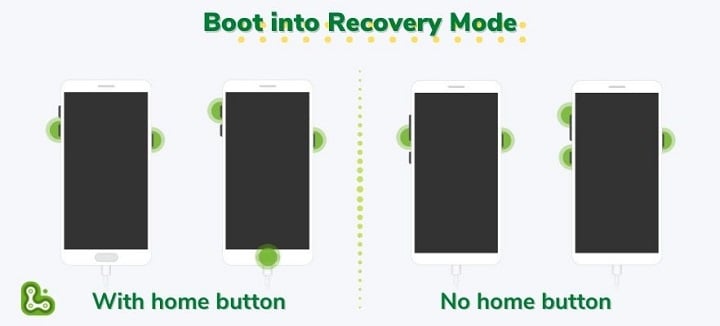 Step 4 Unlock Android without emergency call
When your device is in recovery mode, you need to perform steps as instructed on the screen. This will successfully unlock your device.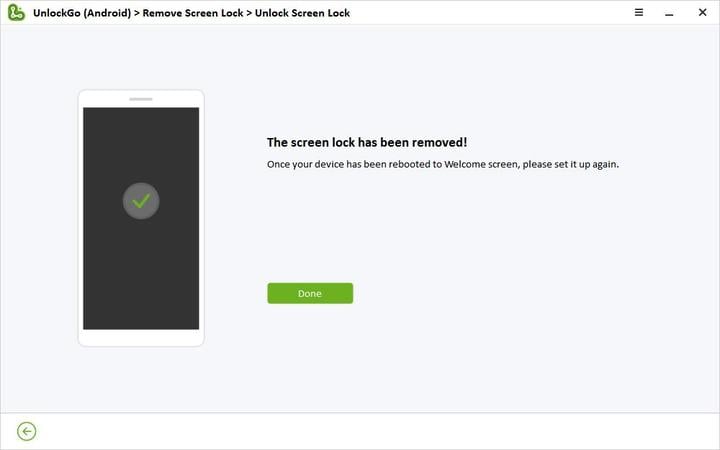 How to Bypass Samsung Lock Screen without Using Emergency Call?
The discussion about unlock Samsung phone using emergency call didn't end here. There is a bonus for you if you use an earlier Samsung device and want to unlock the screen. The UnlockGo (Android) tool offers unlocking Samsung phone without data loss for some earlier models. So if you're concerned about your data and having an earlier Samsung version, it's better to use UnlockGo for Android to ease the burden. It will successfully remove screen lock without losing any data.
Steps to unlock Samsung phone which can not use emergency call
Step 1 Connect your Samsung device
Run UnlockGo on your PC and connect your Samsung device to it using a USB cable. After that, choose "Unlock Screen Lock Without Data Loss".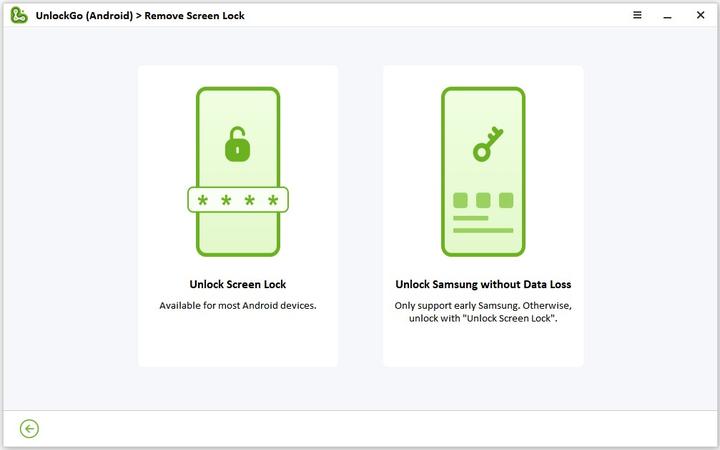 Step 2 Confirm the version
Click the "Start" button to confirm unlock. As the next screen appears, choose the correct device information including your device model and brand.
Step 3 Download data package
UnlockGo will start downloading the data package for your device. Just click on "Next" to proceed further.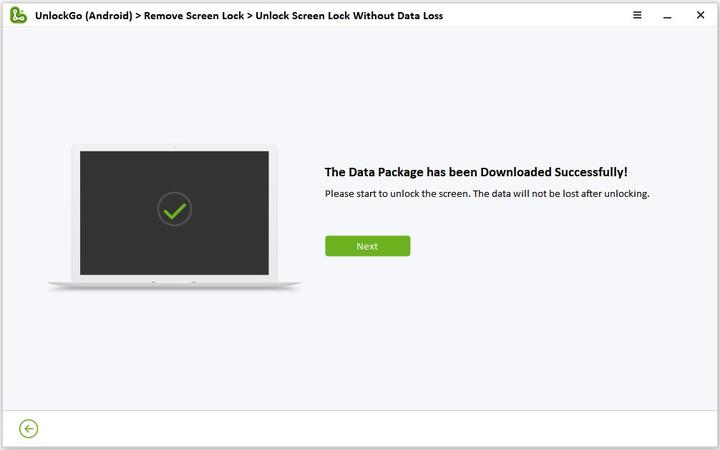 Step 4 Enter Download Mode
Go through the on-screen steps or use this guide to know how to enter into the download mode. When done, hit the "Start" button to continue.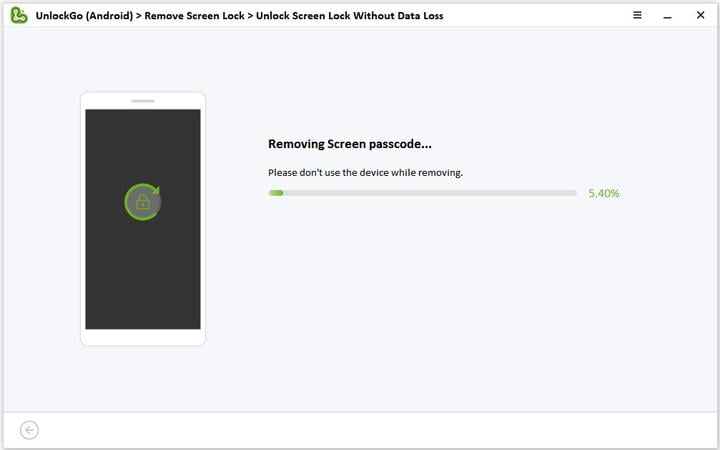 Step 5 Remove screen lock on Samsung successfully
Your Samsung device will automatically remove the screen lock as it enters into the download mode.
Conclusion
We have analyzed in detail how to bypass the Android lock screen using an emergency call. The vulnerability exists in most of the popular mobile devices and can be easily exploited by a user without any technical background. However, to take advantage, you have to follow the steps carefully. At the end, you can use iToolab UnlockGo (Android) which offers a hassle-free method of unlocking device.