In terms of features and performance, Vivo smartphone is a great choice for youngsters. The design and usability of this brand have captured the market pretty well. Despite that, there are times when the device lags or works slowly. It either happens when the storage is full or the device is infected with a virus.
If you own a Vivo mobile device and have any software or performance-related issues, then this article will help you to reset vivo phone. This will provide step by step guide regarding how to factory reset Vivo Phone. You will also learn how to hard reset Vivo phone without any hassle. So, let's have a read!
How to Factory Reset Vivo Phone From Settings?
The easiest way to factory reset any device even Vivo phone is from "Settings". You can use Vivo mobile reset option to boost up the performance of your device if it's lagging.
Step 1: Open the "Settings" app. After that, tap on the "System".
Step 2: In the next screen, choose "Reset options" › "Erase all data".

Step 3: At the end, hit the "Delete all data" twice. This will restore the optimal performance of your device.
How to Hard Reset Vivo Phone?
Is your device not performing well even after removing all the files? Or you would like to bypass screen locks without password or pattern. If that's the case, then you can also hard reset Vivo phone. This process might go a bit difficult for you but works the best when it's about fixing your lagging Vivo phone.
Step 1: Turn Off Your Device
Hold the "Power" key to turn off your Vivo phone.
Step 2: Enter into Recovery Mode via Fastboot
To enter into the recovery mode, press and hold the "Volume Up" and "Power" button. This will open the "Fastboot Mode" and as soon as it appears, release the buttons.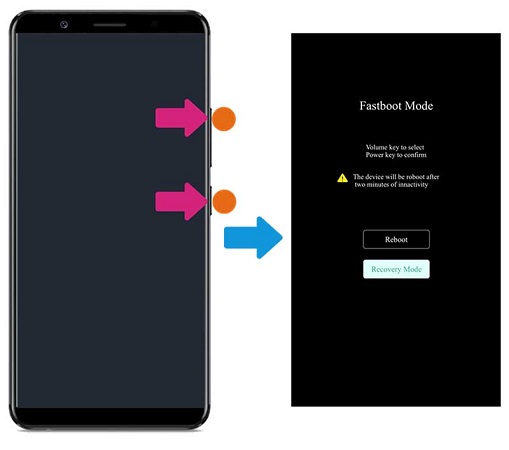 Now, use the "Volume Down" and "Power" keys for confirmation.
Step 3: Clear the Data
Further, you can choose "clear data" or "clear all data" option by tapping on the options. In the end, hit "OK" and enter the password (if you don't have the password then move to the next method).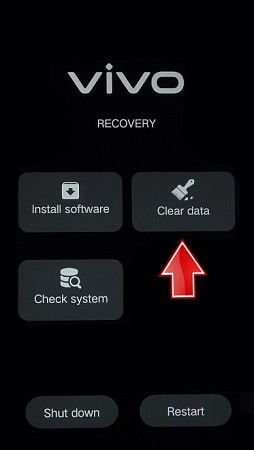 Step 4: Restart Your Device
Come back to the "Recovery" menu by hitting the "Return" button. Finally, press the "restart" button to confirm.
Troubleshooting: Hard Reset Vivo But Asking for Password
Many Vivo smartphone users have no idea of their device's default password to reset. In such a case, it's impossible to go for Vivo hard reset without password. You will keep getting the "Please input the unlock password" notification. So, in this kind of situation, you have to follow an alternative. This is what iToolab UnlockGo (Android) can support you. It will help to find out how to reset Vivo phone if forgot password.
The iToolab UnlockGo (Android) tool is an easy-to-use solution for the Vivo hard reset without password. No more you will need to remember the old password for hard resetting your Vivo phone. The only prerequisite is a PC running on the Windows 11/10/8/7 operating system along with a 1 GHz CPU and a minimum of 256 MB RAM.
Vivo Screen Locks Remover
Bypass Android smartphone lock in Huawei, Motorola, Honor, Infinix, and many other phone models
Compatible with 2000+ android smartphone models 15+ brands
Doesn't require any technical expertise when removes screen lock within a few clicks
Runs even on low-end PCs
Steps to Vivo hard reset without password
Step 1 Download the tool
Install the iToolab UnlockGo tool after downloading from its official website. Run it and choose "Unlock Screen Lock" to start removing the password.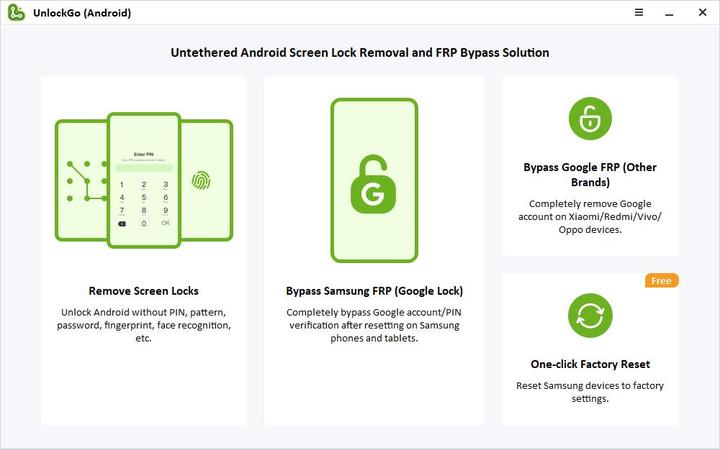 Step 2 Connect the Device
Next, connect your Vivo smartphone to the computer and wait for a while for the identification of your device. Then, click "Start". Confirm if it's correct or not or else, choose your phone brand. Click on "Unlock" to proceed further.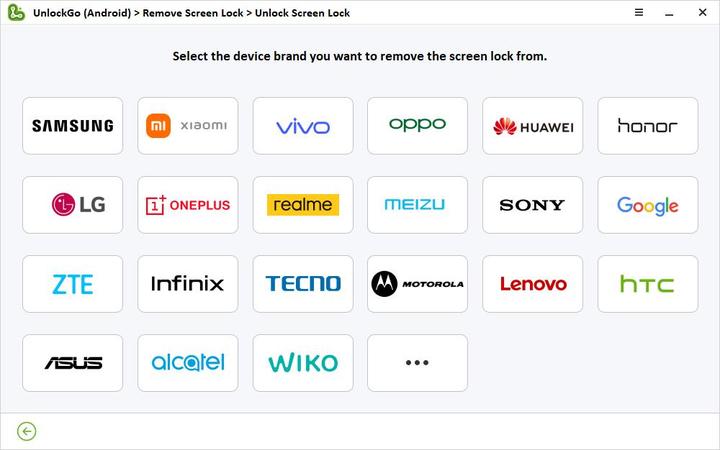 Step 3 Enter into Recovery Mode
Press the "Power" and "Volume Up" button together to enter into the recovery mode. You can follow the on-screen instruction to enter into the recovery mode only if it's not working.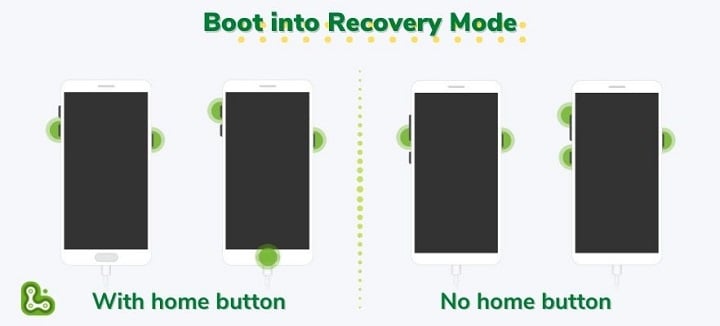 Step 4 Unlock Vivo phone without password
When your phone enters into recovery mode, keep reading the on-screen program guide for screen password removal. In the end, restart your phone so that you can set up a new password.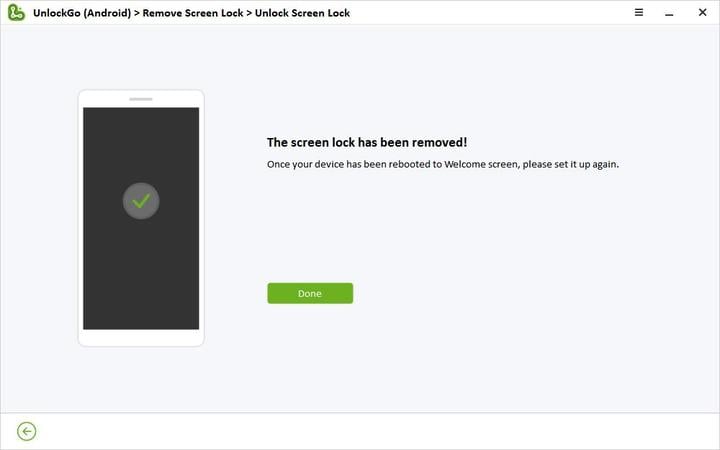 How to Wipe Data on Vivo Mobile Remotely?
Another way you can use to access your device and wipe data to unlock password is the "Google Find My Device" application. It's not only used to locate your device remotely when lost but also helps you to wipe data for privacy protection. However, it's necessary that your phone is logged in with the Google account that you used for signing up in "Find My Device". So, when none of the above methods suits you, follow the given steps:
Step 1: In any browser on your PC, look for the "Android Device Manager".
Step 2: Sign in with your Google account, which is active on your Vivo smartphone and used for Find My Device log in.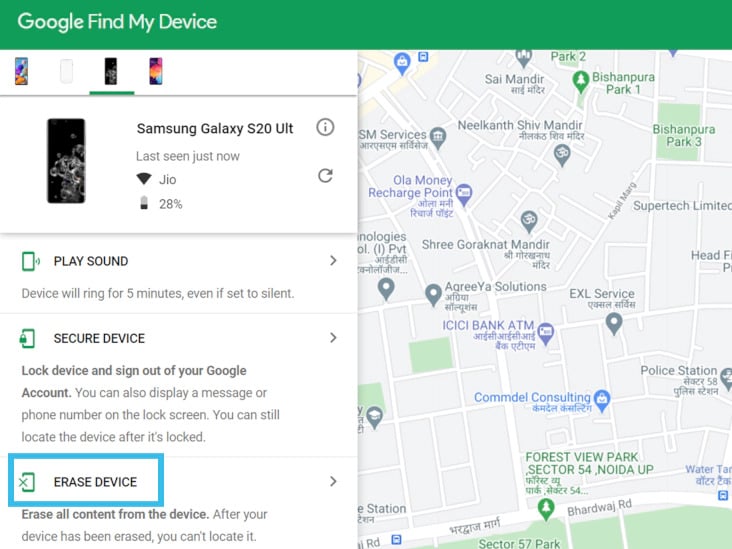 Step 3: A new screen will appear where you will get three options such as:
Play Sound
Secure Device
Erase Device
Step 4: Click on the "Erase" › "Erase all data" › Erase".
Note:
All your personal data on the Vivo phone will be deleted, please back up before formatting your Vivo phone.
Conclusion
If you wish to fix the lagging phone or completely erase all the data, simply perform Vivo mobile reset. This can also help you when you are planning to sell your smartphone. But while resetting your Vivo phone, sometimes people can't remember their password. If this also happens to you, you can use iToolab UnlockGo for Android anytime for removing the need of entering the password.