We understand how frustrating it can be to get locked out of your Vivo phone, in case you forgot pattern password of your device. Getting your phone to start working again can be quite a headache but most of the Android phones allow you to get through this process seamlessly. Did you get locked out of your device? Well, worry not because in this article we will guide you to unlock Vivo phone effortlessly. We have gathered some most effective methods that guarantee to bypass the passcode.
Trick 1. Unlock Vivo Phone via Answering Security Questions
If you want to unlock vivo phone without losing data then you can follow the simple steps given below and then reset the password. For this solution to work, make sure you remember the verification questions:
Step 1: Firstly, go to the Lock Screen of your Vivo phone.
Step 2: After you have entered the wrong password 5 times your phone will be disabled for 30 seconds.
Step 3: Here you will tap on forgot option.
Step 4: You will be taken to identity verification to answer security questions you added to your account while setting it up.
Step 5: Once, you enter the correct answers you will be able to reset Vivo screen lock.
Trick 2. Hard Reset Vivo Phone
Well, in case you don't remember the security questions then, you can hard reset your device to remove the password. Here are the steps you can take:
Step 1: Firstly, power off your mobile phone.
Step 2: Then, you will hold Power button and volume up button simultaneously.
Step 3: Choose the language by using the volume button and finally select with the power button.
Step 4: Then, select the Recovery mode by pressing the volume down button and to confirm press the power button.
Step 5: Then, among the 3 available options tap on Clear Data.
Step 6: Next to confirm tap on clear all data and tap OK.
Step 7: Then you can restart your device and set up your device.
Some of the models of Vivo mobile phones wipe data asking password. In this case, you can consult Vivo password unlock tool that we are going to discuss in the next part.
Trick 3. Unlock Vivo Phone Password Using Unlock Tool
If the above of two methods didn't work for you and you are still looking for a way to bypass Vivo Pattern lock that you forgot. Don't want to go through No "Forgot" option, or no password to perform factory reset, or notice that "Please input the unlock password" after reset. Then, you should definitely check out Vivo unlock tool iToolab UnlockGo (Android).
It is an amazing tool to bypass any security lock on your Android device seamlessly without putting in much effort or verification. The powerful software allows you to remove all types of screen locks, PIN, password, pattern, fingerprint and even face recognition.
Now, this Vivo mobile pattern unlock software free download on PC. It is virus-free and easy to use. It has many other amazing features which get your phone unlocked in few clicks.
Vivo Unlock Tool
Reliable software to unlock Android devices of 15+ brands
5 types of screen locks removal including pattern lock
Doesn't require password and any technical skill
Bypass Samsung FRP lock on Android OS 5-12
Works well with Windows
Steps to unlock Vivo pattern password via UnlockGo (Android)
Here is a step to step guide we have created so it's easy for you to remove the pattern lock for Vivo using iToolab UnlockGo for Android:
Step 1 Step 1: Connect Vivo Phone to PC
Launch iToolab UnlockGo (Android), click on the Unlock Screen Lock option from the interface. Then, you will connect your Vivo cellphone to your PC via USB charging Cable.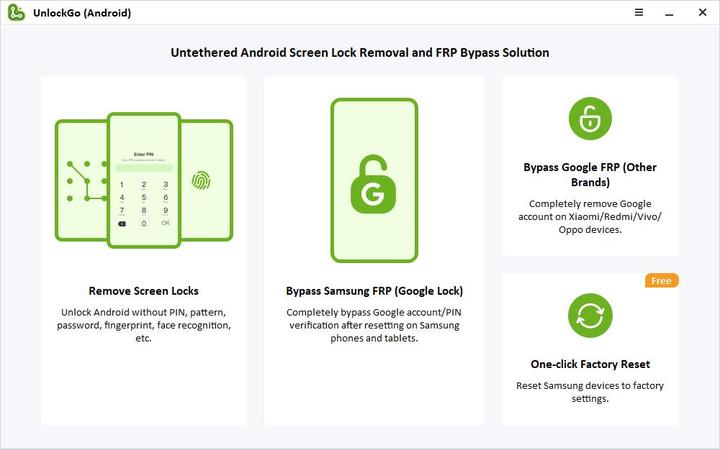 Step 2 Step 2: Confirm Android Device Information
On the next window, from the drop-down menu you will have to select the brand of your Android device which is Vivo and then click on Unlock button.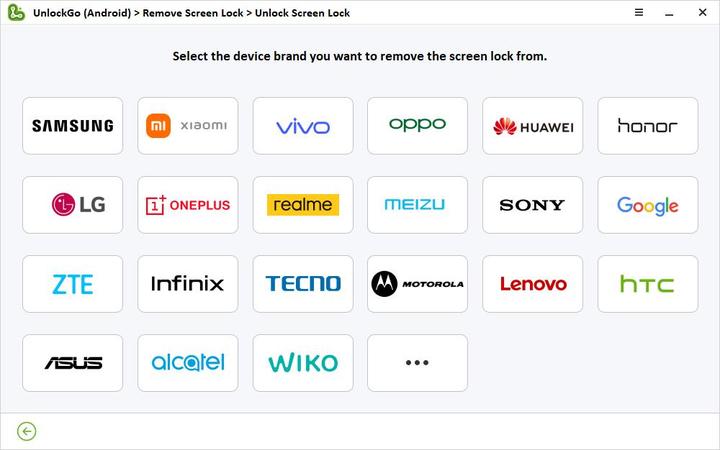 Step 3 Step 3: Put Cellphone to Recovery Mode
Depending whether or not you have a home button on your device. You will put your device into recovery mode by following on screen instructions to proceed further.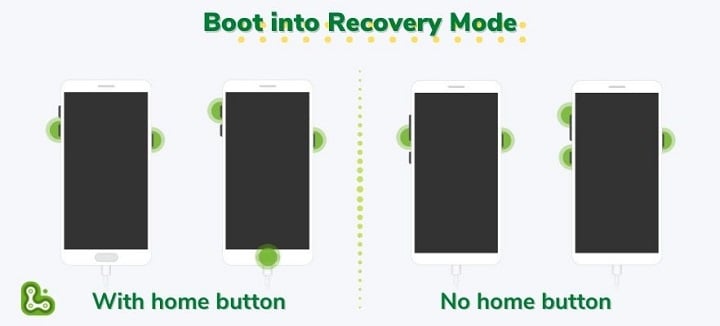 Step 4 Step 4: Complete the Unlocking Process
Again, by following steps on screen carefully, restart your device. Finally, you will be able to set up a new passcode for your phone.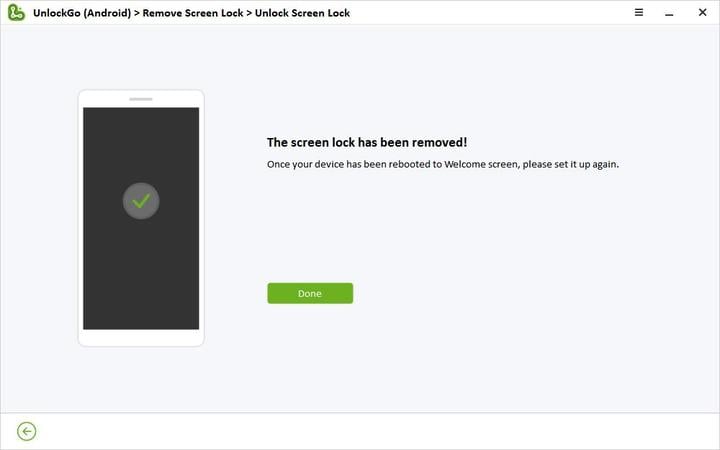 Trick 4. Crack Vivo Third-party Pattern Unlock App
If you are using third-party unlock app, you could unlock Vivo phone pattern without losing data via safe mode. Here are the steps you will have to follow to unlock pattern lock in Vivo without losing data.
A. Boot into safe mode in Vivo
Firstly, press the power key for a few seconds until the power off options appear.
Now tap and hold the Power off option to Reboot to Safe Mode and tap on OK.
Wait for the device to Reboot and thus, device will enter in safe mode.
Enter the Sim Pin and you will be able to enter the Vivo Phone.
Specific apps that will work with safe mode will keep working.
B. Disable/Uninstall pattern unlock app
Now in this step you will be able to uninstall the pattern Unlock app by following the steps below.
Go to Settings app.
Now, tap on Apps & Notifications.
Next you will tap See all apps.
Choose the Pattern Unlock App.
Now, uninstall or disable the application and tap on OK.
C. Turn off Vivo safe mode
To turn off the safe mode on your Vivo cell phone:
Press and hold the power key for a few seconds.
Lastly, tap on restart option to bring your device back to normal mode.
Thus, your password will be removed from your Android device.
FAQs of Unlock Vivo Phone
In this part we are about to answer some of the frequently asked questions by the users to unlock Vivo phone.
Q1. How to Change Security Question in Vivo?
To change the security questions in Vivo, follow the steps explained below:
Firstly, Go to Settings app in the Vivo phone.
In settings menu tap on Fingerprint, face and password.
Next you will tap on Privacy and App Encryption.
Here you will enter your Privacy password and then in the next window tap on disable privacy password.
Lastly, reset the lock screen and privacy password to change security questions in Vivo.
Also Read: How to Remove Privacy Password If Forgot Security Questions
Q2. How do I show notifications on Vivo lock screen?
Here are the simple steps you can take to turn on the notifications on the lock screen of Vivo phone:
Firstly, go to settings app of your Vivo phone.
Tap on to Status Bar & Notifications.
Next tap on Manage Notifications.
Select the apps and tap on allow notification.
Now, you will be able to view notifications of the selected applications on lock screen.
To Conclude
In this article, we gave you several methods to unlock vivo phone without losing data in case you forgot your screen lock pattern. You can try any of the above given methods to unlock your Vivo phone. In any way you forgot security question or Google account, and are looking for a reliable and effective solution then you should definitely check out vivo unlock tool iToolab UnlockGo (Android). This tool will solve your security issues and also bypass any lock on your Android device.