When a device starts to fail, it is a sign of software or hardware issues. Hardware issues (broken screens, mouthpieces that aren't working properly, and charger ports) are simpler to repair, especially in the case of a valid warranty. Whereas software issues are more complex, you might need to reset your phone to correct a software issue.
If you need some advice on Tecno master reset code, this article will help you get your phone back to its new condition.
How to Reset Tecno Mobile with Master Code?
Hard Reset is also known as a Master Reset or Factory Reset. By re-installing the software, restarting the device, and then deleting all device data; it cleanses the entire device's system.
The Hard Reset is a simple and simple method to erase all data from your device. Hard reset erases your entire mobile's data, so before resetting the device, make sure you backup your Android phone and save important information.
You can perform a hard reset Tecno spark with a code. No need to get into long steps, just follow these straightforward steps and perform a simple reset.
Step 1: Open the dial pad on your mobile, then input the code.
Step 2: *2767*3855# – This code is used to perform Factory Data Reset.
Step 3: *#*#7780#*#* – It is a code that is utilized for factory formatting. It removes all settings and files, even internal memory.
100% Success to Hard Reset Tecno Spark [All Tecno Models]
Now, if you face additional problems and the Tecno factory reset code mentioned above is not working, then it's time to change tactics and rely on using a third-party solution. iToolab UnlockGo (Android) allows you to remove screen locks. Moreover, it works on all android devices.
You may have forgotten your PIN, password or pattern lock, or even an old device that you aren't sure how to handle fingerprint or face recognition. Through UnlockGo, available for Android, you can get rid of all of these locks in a snap.
Moreover, there are no complicated steps to follow, and it is entirely secure. Additionally, you can unlock your Samsung devices and not lose data by using this powerful Android Lock Screen Removal tool.
TECNO Screen Unlocker
You can unlock any type of screen lock using this software
The software supports almost all famous brands, including Tecno
You can unlock your phone without any glitch or safety concern
No need for any technical expertise while using this software
Steps of removing Tecno screen lock via UnlockGo (Android)
UnlockGo (Android) is a lightweight software that allows PC users to unlock their Android smartphone using an authentication screen easily. It makes unlocking more simple than ever before. With just a few clicks, you can get rid of the screen lock on Android phones:
Step 1  Connect your Tecno device
Install and start UnlockGo (Android) software on your computer. Choose "Unlock Screen Lock" from the main preface, and then begin the reset process. Connect your phone Tecno mobile to the computer using a USB cable.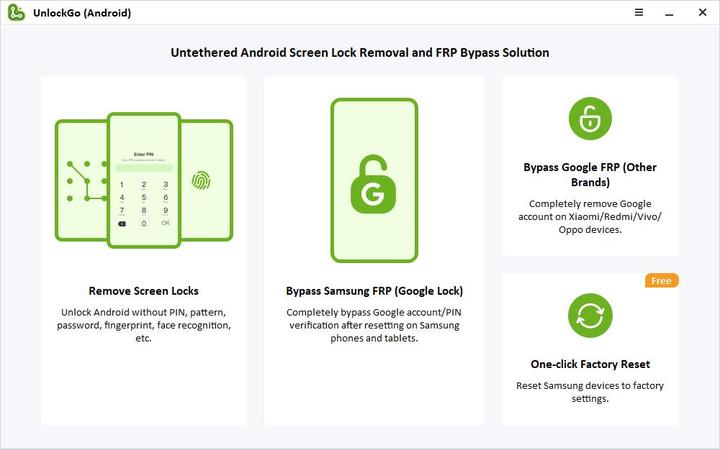 Step 2  Confirm device information
After connecting, ensure that you verify your device's information. Click "Unlock " to continue once you've chosen the Tecno Phone Brand.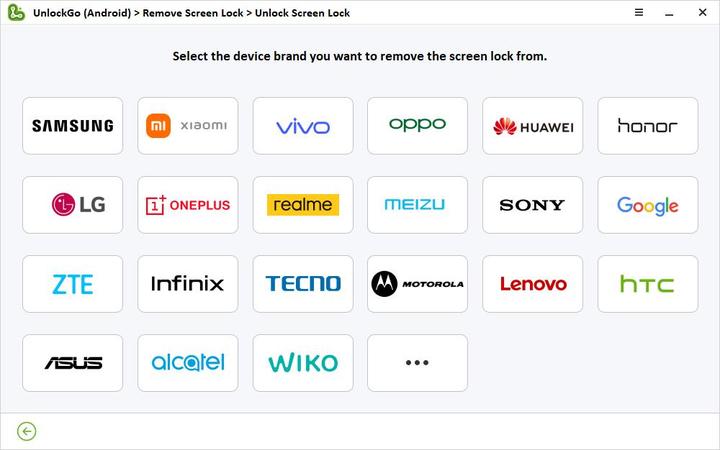 Step 3  Set your device in Recovery Mode
On Android phones, both with and without buttons for home, you can choose a variety of methods to enter recovery mode.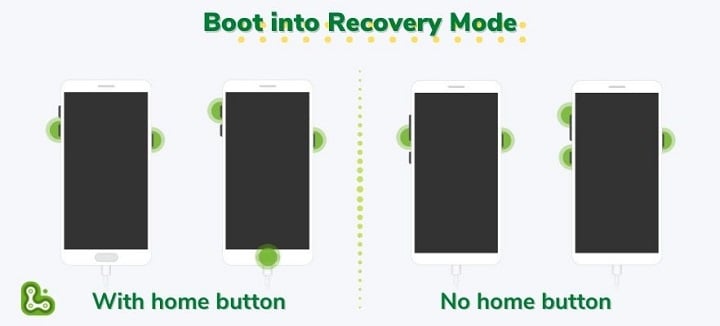 Step 4  Unlocking process
In Recovery mode, follow the guiding to wipe your data and then reboot your phone. Once your restart, it will be unlocked and good as new now, you will be able to set up a new password.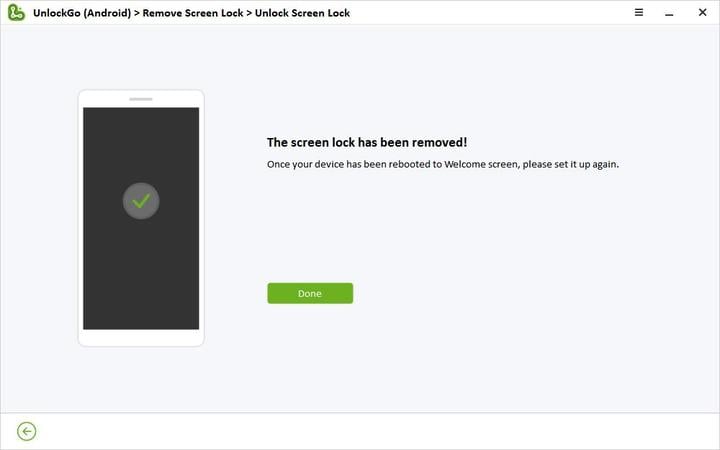 Tips for "No Command" Error During Tecno Hard Reset
As users often complain, the No command error always appears during the reset process and is difficult to solve. In fact, you only need a simple key combination to move to the next step.
Press the Power key and Volume Up key together, they will direct your Tecno into the Recovery menu quickly.
Also Read: Remove Tecno phone pattern or password without losing data or Google account
To Sum Up
Suppose your phone Tecno Spark is extremely slow, it does not work, you want to get rid of the screen lock, or you have a complete memory and need to erase everything or give it away or sell it. If you don't want to give anyone admittance to your data and passwords, you may have to reset Tecno phone. To allow it to return to the same state as it was on the day you first started using it. In this blog, we showed you how to use Tecno master reset code to reset it to factory settings, also, you could unlock all screen locks through Tecno unlock tool below. Get the free download and try it now.