The Android lock screen is a good security feature that allows you to prevent others from accessing your phone and other essential data. People set lock screens and passwords to hide their private matters from public access. The problem occurs when they forget their login pattern, password, or pin. Keeping this in view, we'll explain different reliable methods to bypass the android lock screen using a camera. Moreover, we'll discuss how iToolab UnlockGo for Android can help you unlock your device.
Can You Still Bypass Android Lock Screens Using Camera 2023?
Yes, it's possible to bypass the Android lock screen using Camera 2023. But, you should note that this only works on Android 5.0 and older versions. Follow through the below-mentioned sections to know how to bypass the android lock screen using camera 2020.
How to Bypass Android Lock Screens Using Camera?
Lock screens are essential, but they get annoying when you don't know the password, pattern, or PIN. This section will help you understand how to bypass Android lock screens 2023. You can call this a bug that can be exploited to bypass phone security code.
Note:
The feature has some limitations as it only works on Android 5.0 and older phone versions.
Newer versions of Android have already addressed this bug through system updates and security patches.
Steps to bypass PIN on Android using camera
You can find the "Emergency Phone" button in the password panel.
Type 10 asterisks, then long press to select them, copy and paste them into the dial box.
You might need to do it about 12 times until you can't reproduce or paste any digit.
Now it's time to back to the passcode lock screen. Open the camera on your phone.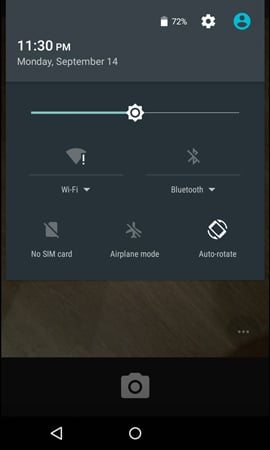 Swipe down the notification bar from the top, and tap the gear icon.
Then you will redirect the lock screen again. Long press the blank to paste the 10 asterisks here and do it several times. That would crash your lock screen.
In just a few minutes, the camera should be damaged.
After all, the PIN password is removed without reset or data loss.
This method works on most old Android models, which means you could also bypass LG lock screen using camera.
How to Bypass Android Lock Screen in the Easiest Way
We've got the best solution if you're looking to bypass the android lock screen without a Google account. iToolab UnlockGo(Android) should be your first pick to unlock your phone. The tool will also help you to unlock all types of activation locks, screen locks, and other system locks. To get access to your phone again, you need to perform the following steps.
Remove all Android screen locks, PIN, password, pattern, fingerprints, face lock
Unlock Samsung screen lock without data loss
Covers over 15 mainstream brands, 2000+ Android models
Bypass Samsung FRP lock on Android 5~12
Allows for customized plans
Step 1: Download and Install the iToolab UnlockGo for Android on your computer and click on the unlock screen lock option.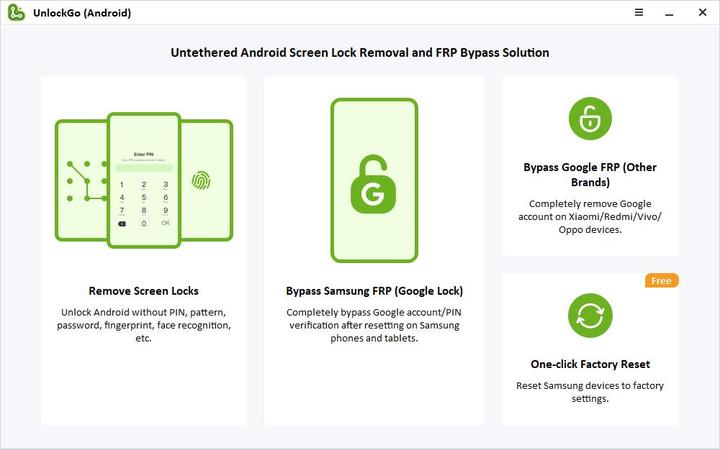 Step 2: Connect the device to your computer, click the Start button, and select your device brand.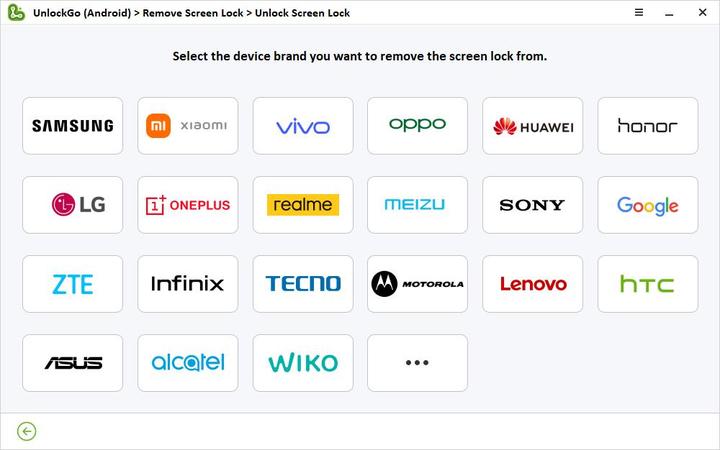 Step 3: Now, you must follow the on-screen steps to put your device into recovery mode and bypass the Android lock screen.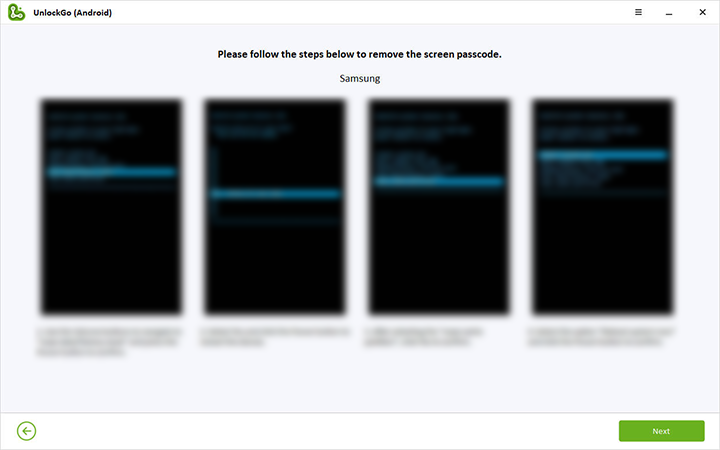 Step 4: Once the unlocking process completes, you are able to access your device and set up a new password or fingerprint record.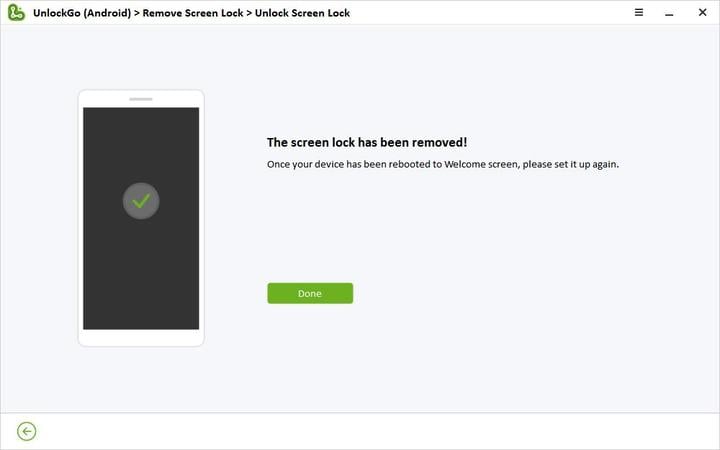 Video Guide: Bypass Android Pattern Lock Screen without Reset
If your phone still works with pattern lock and backup PIN, then this video tutorial will help you.
Related Questions about Bypassing Android Lock Screen Using Camera
Q1: Can you bypass Android lock screen without losing?
It's possible to bypass the Android lock screen without losing your essential data. Above, we've mentioned several methods to unlock your Android lock screen within quite a few easy steps. Moreover, you can use iToolab Unlock Go For Android to easily open all types of locks.
Q2: Is there a free android lock remover tool?
Yes, multiple free Android lock removal tools are available on the internet. Fortunately, most of them support both windows and Mac operating systems.
Summary
Forgetting a phone's pattern can be the worst thing in your life as you've got many matters to handle via your phone. Keeping this in view, you might want to know how to bypass the android lock screen using a camera. If this is what you're looking for, this detailed guide should be helpful for you. This guide explains several tools and methods to unlock your Android phone if you forgot your android pin, pattern, or password. We've also discussed the amazing UnlockGo(Android). I hope this article helps you!