With the passage of time, cache builds up in mobile, affecting their performance significantly. This is one of the main reasons for which one might end up looking for the guides to hard reset mobile device. Besides hard resetting via buttons or any other method, you can also hard reset with the hard reset tools!
Are you looking for the best hard reset tools for your OPPO A3s? Uncover the ultimate trio of essential OPPO A3s hard reset tool. Using these powerful and reliable solutions, you can reset with confidence. They guarantee a seamless and hassle-free experience.
Part 1. All Things You Need to Know Before Hard Reset OPPO A3s
Before performing a hard reset or factory reset on your mobile device via OPPO factory reset tool, it's crucial to consider the following important points:
Ensure your mobile battery is charged above 75%: Insufficient battery charge can cause your device to switch off during the reset process, requiring you to repeat the entire procedure after charging.
Back up all mobile phone data to an SD card: Hard resetting or factory resetting your mobile will erase all data, files, and applications. It is advisable to create a backup of your mobile phone data onto a memory card before initiating the reset.
Remove the SD card and SIM cards from your mobile: The hard reset method deletes data stored on your memory cards and SIM cards. To safeguard your data, removing both the SD card and SIM cards is recommended before performing the reset.
Take these precautions to ensure a smooth and successful reset process while protecting your valuable data.
Part 2. Top 3 OPPO A3s Hard Reset Tools
In this section, we will introduce you to three outstanding tools that are specifically designed to let you perform a hard reset on your OPPO A3s device. These tools offer powerful features, reliability, and ease of use, making them essential for any OPPO A3s user. Get ready to explore the best OPPO A3s hard reset tools.
2.1 OPPO A3s Hard Reset Unlock Tool
It's easy to hard reset your OPPO A3s device when you have the lock screen password. If you've forgotten the lock screen password or purchased a used OPPO phone without knowing the password, you may wonder if there is a way to hard reset the device. iToolab UnlockGo (Android) is the best tool to hard reset OPPO A3s without lock screen password.
Here are the steps to remove Google lock from OPPO A3s with iToolab UnlockGo (Android). It can also be used to factory reset OPPO A3s. Check how it works:
First of all, free download and install UnlockGo (Android) on your computer.
Step 1 On the main screen, select "Bypass Google FRP".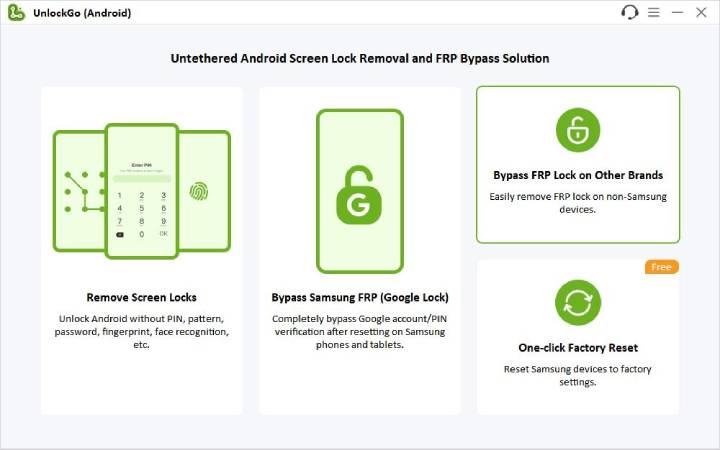 Step 2 Connect your OPPO device to the computer and choose the device brand to proceed.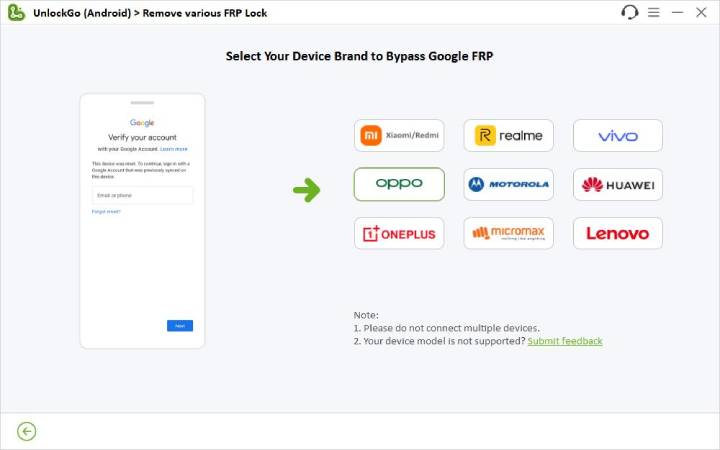 Step 3 Install the required driver on your computer. Restart your computer if prompted.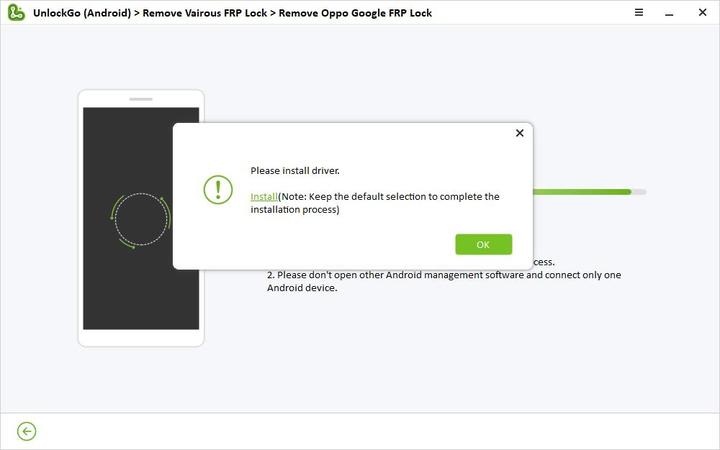 Step 4 Follow the on-screen instructions to put your OPPO device into download mode.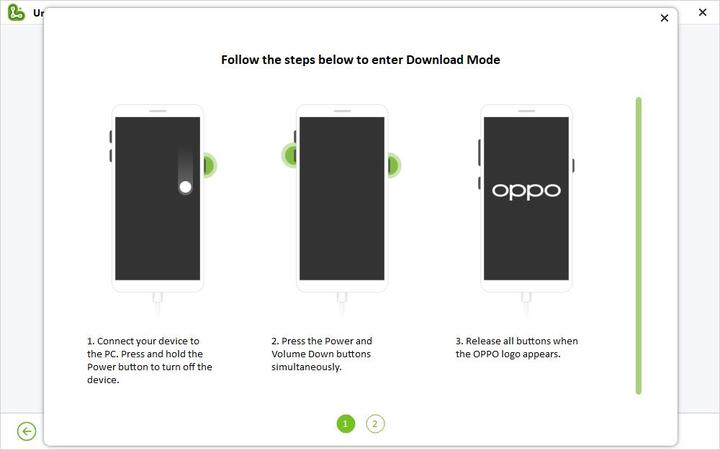 Step 5 The program will now initiate the removal of the Google lock. The entire process will be completed within a few minutes. Once done, your OPPO A3s will be reset to factory settings.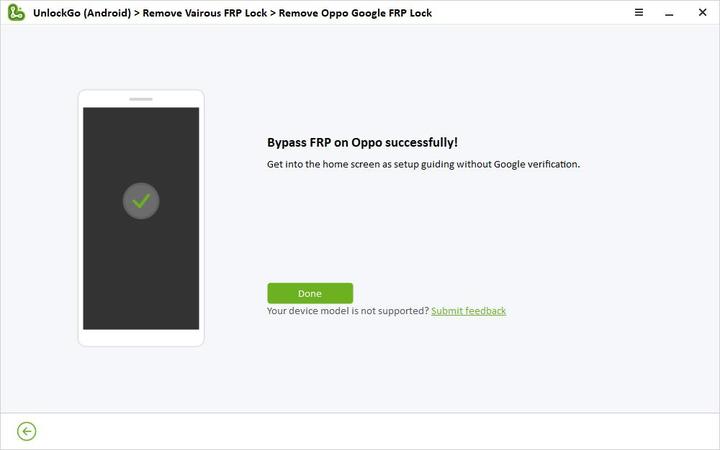 Note:
1. iToolab UnlockGo (Android) can factory reset all OPPO devices, including A3s/A5/A9, etc.
2. In addition to hard reset OPPO devices, it can also unlock OPPO screen locks.
2.2 Google Android Device Manager
Google Android Device Manager, also known as Find My Device, is a powerful and free service that enables you to locate, lock, or erase your lost or stolen Android device. To utilize Find My Device, ensure that on your device, you have logged in to your Google account and turned on Find My Device feature.
Follow these steps to hard reset your OPPO device using Google Find My Device:
1. Navigate to the Find My Device website and log in to your Google account.
2. Select the specific device you wish to reset if you possess multiple devices.
3. Click on the "Erase Device" button.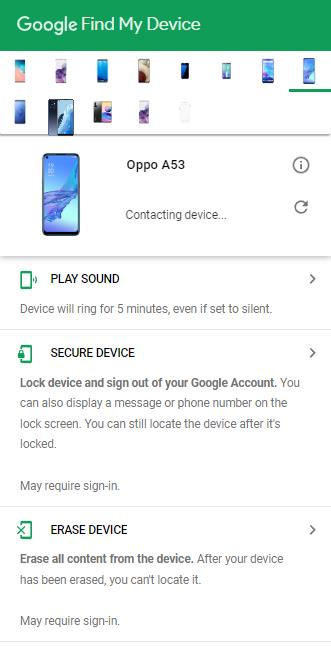 4. Confirm your selection by clicking the "Erase Device" button again.
Note that if your device is stolen, the thief can disable the internet or perform a factory reset, impeding tracking or erasing capabilities. Please be aware that Find My Device does not support real-time location tracking.
2.3 Android Multi Tools
Android Multi Tools is a powerful OPPO hard reset tool for hard resetting (wiping) and unlocking any Android phone without a password. It offers versatile functionalities such as resetting passwords, wiping data, resetting pattern locks, and even resetting biometric locks like face recognition. With its comprehensive features, Android Multi Tools provides a reliable solution for managing and resetting various security settings on Android devices.
Follow these steps to hard reset your OPPO device using this tool:
1. Power ON your computer and launch any web browser.
2. Download the Android Multi Tools and Drivers to your computer.
3. Once the installation is complete, open the Android Multi Tools application.
4. Enable USB debugging on your OPPO mobile device.
5. Hold either the Volume Up and Power buttons or the Volume Down and Power buttons simultaneously for any Android phone.
6. Your device will enter Android boot mode. Connect your OPPO mobile to your computer using a USB cable.
7. Then select number 5 and press Enter to wipe data from your OPPO A3s.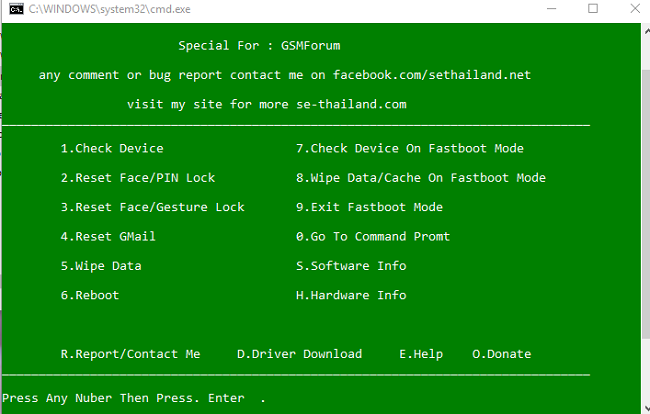 By following these steps, you can perform a hard reset on your OPPO device using the provided tool, ensuring a successful reset process.
FAQs about OPPO A3s Hard Reset
Q1. What's the Default Password of OPPO A3s?
The OPPO A3s does not have a default password. Users are prompted to create their own password or security pattern upon initial setup. This ensures personalized security and prevents unauthorized access to the device. Choosing a strong and unique password to safeguard the device and personal data is important.
By not having a default password, OPPO prioritizes user privacy and encourages the adoption of robust security measures tailored to individual preferences.
Q2. What's the Secret Code for OPPO A3s Hard Reset?
You can utilize specific codes to perform a hard reset on OPPO A3S. Dialing "##7780##" or "27673855#" will initiate the reset process, erasing all data, including contacts, photos, apps, and settings. It is essential to exercise caution and consider the consequences before using these codes, as data loss is inevitable. These codes offer a convenient option for resetting the device to its factory settings when necessary.
Bottom Line
Regarding hard resetting the OPPO A3s, the top 3 tools mentioned above offer reliable solutions. However, due to limitations of the other two methods, iToolab UnlockGo (Android) stands as the ultimate choice.
With its exceptional features, extensive device compatibility, and user-friendly interface, iToolab UnlockGo (Android), i.e., OPPO hard reset software, outshines the rest. So, say goodbye to complications and trust UnlockGo (Android) for a seamless and reliable OPPO A3s hard reset experience.