Google FRP lock or Factory Reset Protection Lock protects your phone in case of an unauthorized factory reset. It was put in place as a security measure against stolen phones. After a factory reset, you need to use your earlier used Google login credentials to access the phone. It is automatically enabled when you set up your phone with a Google account.
But what to do if the lock turns against you? This article is for you if you need help getting into your phone after a data reset. It will guide you to bypass Google account verification after a factory reset in Redmi 9A phones.
Part 1: Is It Possible to Bypass Google FRP Lock?
The answer is YES. You can use your phone again without verifying your google account.
A simple way is to disable the FRP lock before resetting the device. Don't worry if you have already reset your phone. There are plenty of other ways to bypass the lock as well. There is no need to panic if you're stuck on the verification page. This guide will help you go past the Google account verification in no time.
Part 2: How to Bypass the Google Account after Reset Redmi 9A?
Forgetting your Google account password will keep you waiting to get in your phone. And with the phone not starting, resetting the password is impossible for many. Chances are, you didn't know about this issue until you had your phone reset. So here we have a list of options for bypassing Google verification after resetting your phone.
2.1 Bypass Redmi 9A Google Account with 3rd-Party Application
Manually bypassing the Google account verification on your Redmi 9A can get confusing. It requires some technology knowledge and tools that make the work messy. Also, the time it takes is an unnecessary toll you have to pay. But there is a way to change that. You can use a third-party application that does the work for you.
iToolab UnlockGo (Android) is the best tool to bypass Google account verification on Redmi 9A. In addition to Redmi 9A, it can also remove Google account from Samsaung, Xiaomi and Poco devices.
Redmi Google Account Removal Tool
With the advanced technology, it guarantees 99% success rate.
It's simple to use. You can remove the Google account in several minutes with 1 click.
The tool can also unlock screen locks, including password, PIN, pattern, fingerprint, face recognition, etc.
Covers over 15 mainstream brands, 2000+ Android models.
The steps to bypass a Google account using UnlockGo are as follows.
Download the program and install it. Once completed, launch it.
Step 1. Choose "Bypass Xiaomi FRP" option on the main screen. Then connect your Redmi 9A to the computer and click "Start".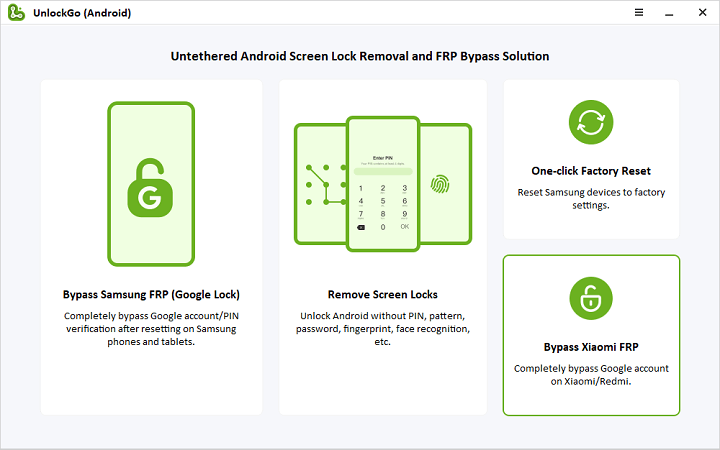 Step 2. Enter FASTBOOT mode on your phone using the instructions on the computer screen.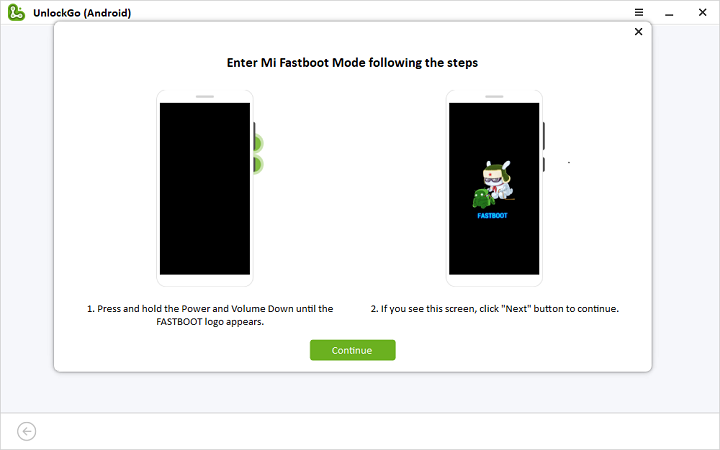 Step 3. FASTBOOT options will be there on the screen. Use the volume buttons to go to "Connect with MIAssistant' and confirm it using the power button. Then click "Continue" to start the FRP bypass on your Redmi 9A.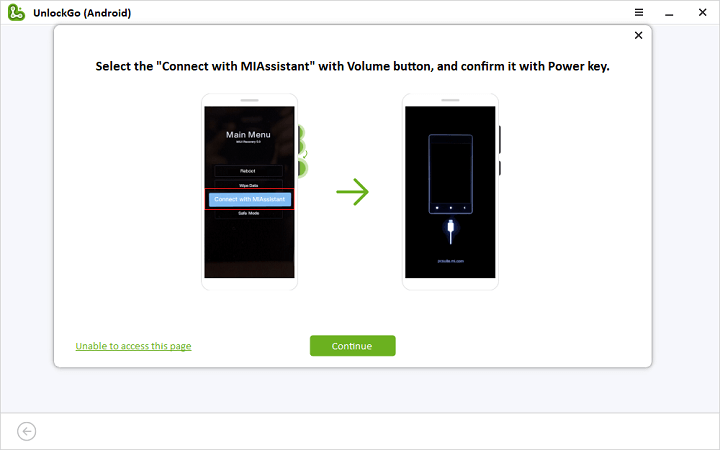 Step 4. The bypass process will begin, and after some time, the FRP lock on your Redmi 9A will be removed. Your phone will restart, and Google verification will not be required.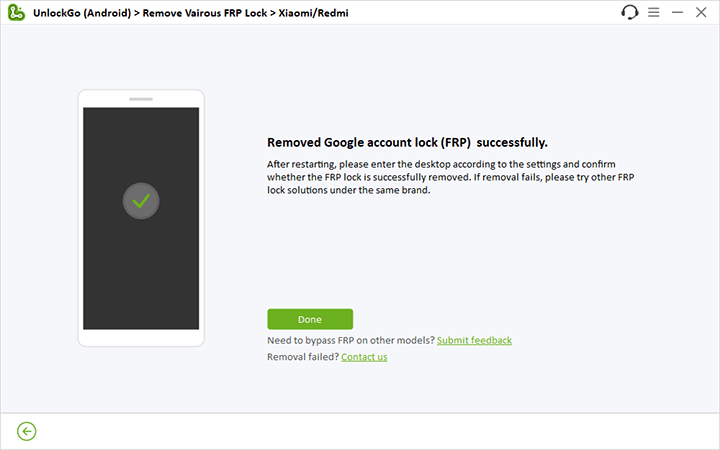 2.2 Via Google Keyboard
You can use your Google keyboard to get past the verification as well. The step-by-step process is as follows.
1. Click on the cursor in the space on the verification page to start the keyboard.
2. Click and hold '@' on your keyboard.
3. Android Keyboard settings will pop up. Click on the settings.
4. Select 'Help and Feedback' by clicking on the three dots.
5. Click the 'Using Google Keyboard' option. Now you must select any text written on the verification page and then proceed with a 'Web Search'.
6. Click on 'Settings' and then click 'About Phone'.
7. In the 'About phone', find the 'Build Number' and tap on it seven times.
8. This tapping will unlock a new option in 'Setting'. Go back once and click on 'Developer Options'.
9. Find and enable OEM unlocking.
10. Restart your device.
After restarting the phone, connect it with Wi-Fi. There will not be any verification screen. Enter a new Google account and start operating the phone as usual.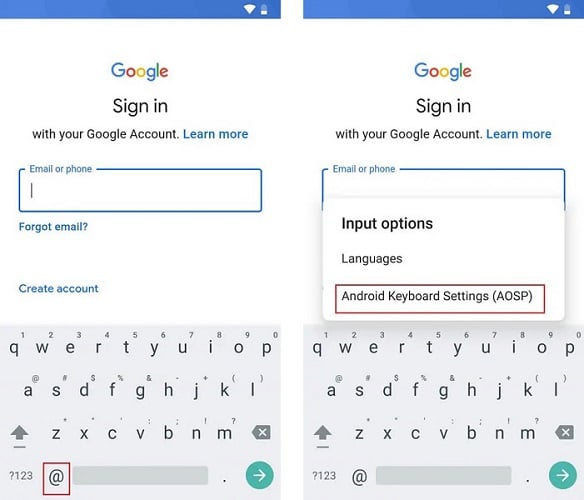 2.3 Via SIM Card
You can also bypass the Google account verification using your SIM card. It is a clever way to get around the FRP. You need an active SIM to use this method. The steps are as follows.
1. Insert your SIM card into Redmi 9A.
2. Call on that SIM card using another phone.
3. Your Redmi 9A will get the call. Pick up the call.
4. Click the number and add the number to your contacts.
5. Add the details and save.
You will need to add a Google account to save the contact. Enter a new account and restart the device. The Google verification will be bypassed when you restart the phone.
Conclusion
It would be best to have the earlier used credentials to access the phone after a reset. However, there are some ways around it if you've lost your credentials. The easiest way is to get a third-party application to do the tiring and confusing work. It takes lesser time, and the chances of success are guaranteed. There are other ways to work around Google verification with tricks. Choose what is suited to you and get going with the FRP bypass.