The process of resetting the HTC phone will help you to quickly erase all the data bring your phone back to its factory settings. This is the best option to use if you intend to sell the phone and would like your personal data erased or if you are frequently experiencing problems with the software.
The steps required for resetting HTC phone will be based on the operating system on your handset. The procedure will be different if you own an Android-based HTC phone from the one that is running on Windows OS.
How to Perform HTC Soft Reset?
If you'd like to restart the battery of an HTC device, it is possible to do a HTC soft reset. It is best to restart the device and then switch it back on. Based on what version of the HTC device you're using, there are various ways to reset it. The majority of HTC One devices run on an Android OS.
Step 1: Press and hold the Power button until the phone goes off or hold for about 4-5 seconds and choose the option that will turn off the device.
Step 2: Then press on the Power button and then wait until the device turns on.
This is the easiest way of soft reset HTC One, because the HTC One does not take the battery out.
How to Factory Reset HTC Phone?
Here are two effective methods for HTC master reset (also hard reset). You can follow the HTC phone reset steps so that your HTC One will be new and perform faster.
Method 1 – Resetting HTC One from Settings
Step 1: Click on the "Settings" tab, next tap "Reset and Backup"
Step 2: Select "Reset phone".
Step 3: If you want to erase all information (all of the data) choose to "Erase all data".
Step 4: Tap on OK to confirm.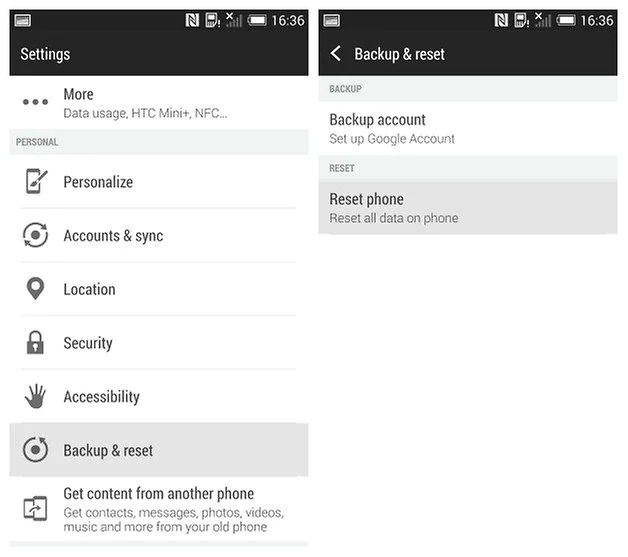 Method 2 – Hard reset HTC One (M7/M8/M9) when locked
Step 1: In the first step, you will need to turn off the device by pressing the Power button.
Step 2: Then hold the Volume Down and Power buttons until you are able to see the Android logo.
Step 3: Choose "FACTORY RESET" with volume key and confirm it with Power button. The device will then reboot itself.
Recommended Solution to Removing HTC Lock Screen
Some users posted the issue of HTC one m8 factory reset not working, and one of the simplest ways to unlock HTC without having to reset it is by using a third-party application. There are variety of softwares which focuses on unlocking Android devices, and UnlockGo is one of the best programs that are available right now for this purpose.
iToolab UnlockGo (Android) is a fully functional unlocker for all Android devices that will help you get rid of various types and locks off, such as PIN, pattern, fingerprint, even face unlocking. It doesn't matter if you're stuck with your fingerprint lock or you don't know the password to your screen, UnlockGo Android will help you unlock, bypass, and allow access to your device without interruption. With UnlockGo for Android, unlocking a device is simpler than ever. You can get rid of all screen locks from Android phones in just a few clicks.
Android Unlocker
Unlock screen locks on a various models of HTC
No need any technical expertise to use it
Unlock Samsung device without losing any precious data
Bypass different kinds of screen locks
Support with devices of over 15 Android brands
Main steps of removing HTC screen lock with UnlockGo Android
Step 1: Connect your HTC
Start UnlockGo (Android) on your computer, choose "Unlock Screen Lock", then start the process and connect your mobile to the computer.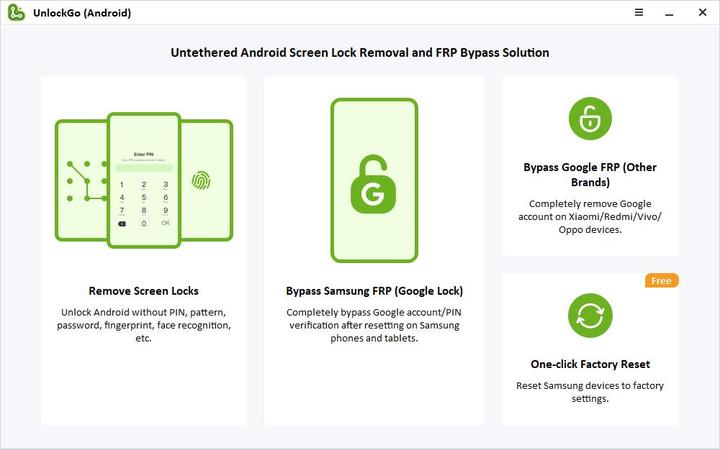 Step 2: Verify Device Information
Before connecting, ensure to verify the information on your device. Once you've chosen the phone Brand, click "Unlock" to continue. Consider HTC, for instance.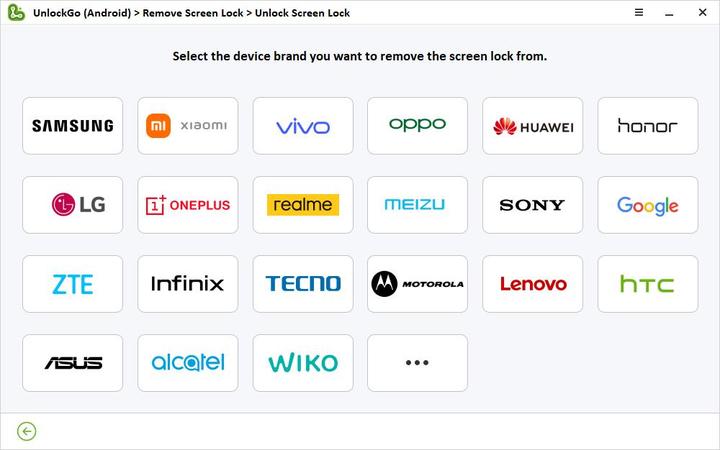 Step 3: Place Your Device in Recovery Mode.
On Android phones, both with and without home buttons, you can choose a variety of methods to enter recovery mode. You must follow the screen introduction or video tutorial.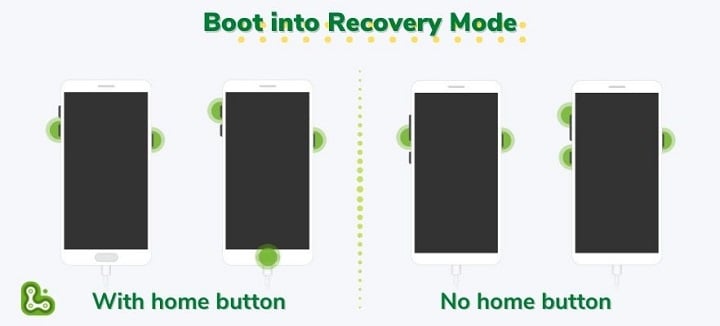 Step 4: Start the Unlocking Process
After your HTC is in Recovery Mode, follow the steps on the screen to take out the screen lock.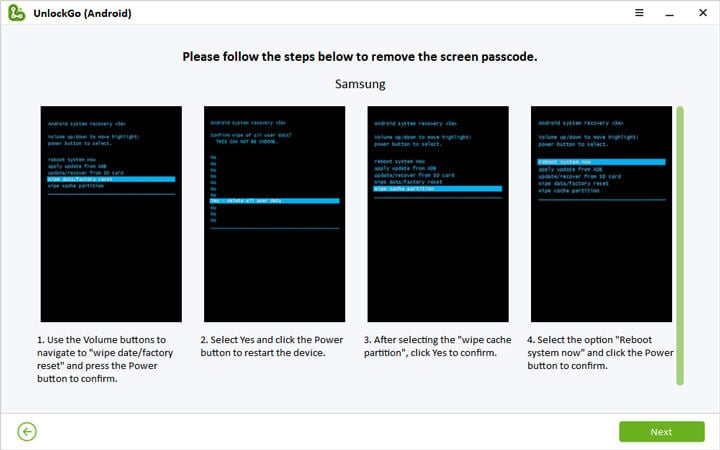 Finally, restart your phone, and you'll be able to establish an alternative lock on your device.
When Do You Need to Reset HTC Phone?
Several causes can cause you to reset your phone. You should be aware that the Factory reset restores your phone to a state when you first open it. In addition, HTC resetting, will erase all your apps, data accounts, passwords, accounts, and other software from your external memory card.
The primary reason for this is the case if you plan to gift or sell your device to another. Whatever the case, you shouldn't want your personal data to be kept on your device, mainly when it's the former.
If you realize that your device is beginning to slow down. For instance, if you hit the home button, and your device is not responding for a couple of seconds. You can choose to reset your device's factory settings.
If you experience frequently freezing when scrolling, you'll have to reset the device to enjoy that smooth swipe on your phone.
If there's a glitch in a widget or app due to a technical issue with the phone, you should reset your phone. In other cases, it could result from an unreliable SD card without being aware.
Similar to that, if you find that your smartphone will shut down frequently, then you must reset it.
If applications display pop-up windows to force you to shut down the app, it is essential to factory reset your device to establish an uncluttered working environment.
The Bottom Line
Hopefully, after reading this article, you have learned everything you need to know regarding resetting HTC phone. If the above-mentioned ways remains unsuccessful to reset HTC phone, then iToolab UnlockGo (Android) for removing lock screen is the smartest and safest choice.