HTC grabs Android users' attention with its stunning features and smart security measures curiously. The company urged the HTC users to take appropriate security steps that help to secure their devices and data. These security codes' PINs or patterns may lock your device due to wrong attempts or if you forgot the password. In this guide, you will learn to unlock the HTC phone only if you read it till the end.
Part 1: How to Unlock HTC Pattern Lock without Losing Data?
Google employed on all Android phones to set up a Google Account that adds some extra security level to your phones. Google account is the only way out to bypass the HTC lock screen or else you could perform a factory reset.
This method unlocks the HTC phone forgot pattern on Android 4.4 or lower. See how?
Step 1: Attempt Pattern or PIN code five times
To unlock the HTC phone with a Google account you need to draw five wrong PIN attempts. By doing this you will get a prompt option to log in through Forgot pattern option.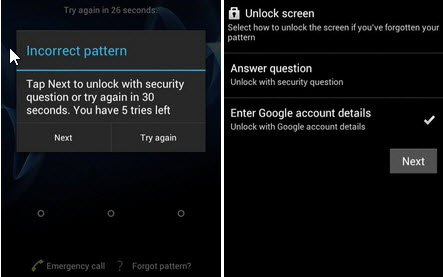 Step 2: Tap the Forgot Pattern option
As you choose this option, you will be redirected to the sign-in page. Here, you need to log in with the same Google account linked to your HTC phone that you want to unlock.
Step 3: Create a new password for your HTC phone
When you sign in to your Google account, navigate to the Settings app, choose Security, and set up a new PIN, pattern, or password to lock your HTC phone.
Part 2: How to Unlock HTC Pattern Lock without Gmail?
This section will give you a prompt solution to unlock the HTC phone pattern without a Gmail. Additionally, users with Android OS above 4.4 can use this method.
So, an Android screen unlocker iToolab UnlockGo (Android) is found as the most helpful and reliable tool to unlock HTC phones without PIN professionally. UnlockGo actively helps Android users worldwide to unlock Android phones remotely without shifting phones. This tool is wholly designed as a solution to your entire Android unlocking needs.
HTC Screen Locks Unlocking tool
Effectively unlocks HTC phone pattern
Removes all types of HTC screen locks
Unlocks screen lock without data loss (Samsung earlier S7)
Bypass Samsung FRP completely
Besides HTC, it supports other major brands, Android models, and tablets
I know these features convinced you to unlock your HTC phone through UnlockGo (Android). So, let's do it!
Step 1: Connect your HTC phone with computer
Downloaded and install iToolab UnlockGo (Android) first. Launch UnlockGo (Android) on your PC and choose Unlock Screen Lock from the homepage. Connect your HTC smartphone with a PC. Then click Start.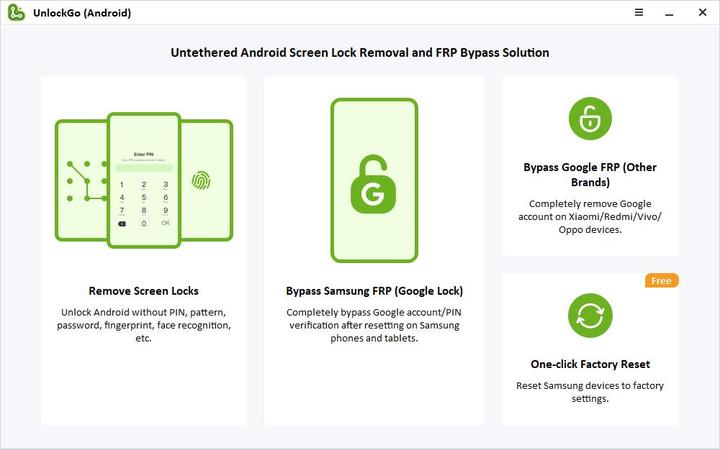 Step 2: Brand Confirmation
Pick the correct phone brand from the list available in the brand field. As you select the brand that you are running, click Unlock.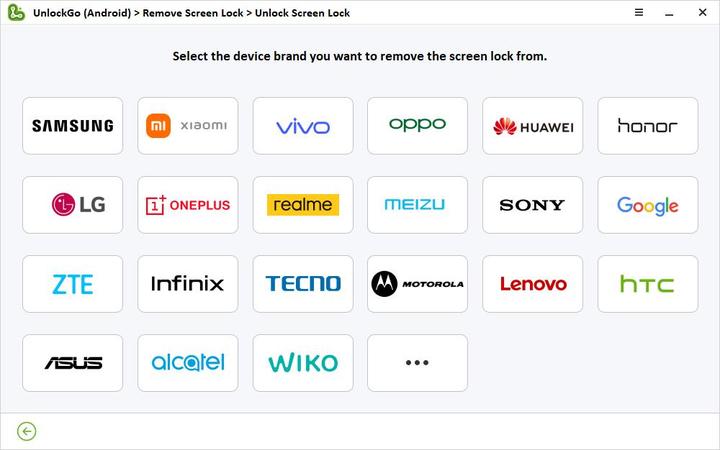 Step 3: Enter your HTC phone in Recovery Mode
Turn off your phone and wait until it is completely powered off. Press and hold the Volume down key. Press the Power Off key and release it by keeping pressing the Volume Down button to enter recovery mode.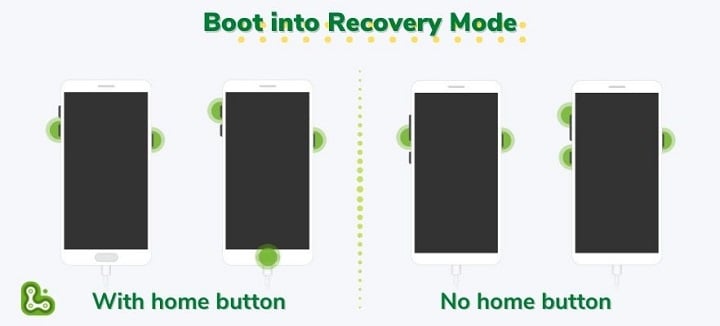 Step 4: Unlocking Process begins
Once your HTC phone enters recovery mode. Follow the instructions that appear on your screen to unlock HTC without a PIN or pattern.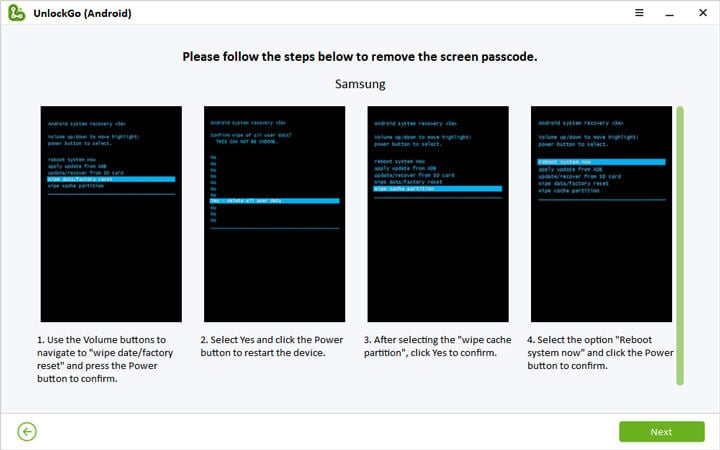 Step 5: Your HTC phone unlocked
Congrats, UnlockGo unlocks your HTC phone successfully. Now, just restart your device and set up a new PIN/pattern.
Part 3: How to Unlock HTC Phone Forgot Password by Factory Reset?
Before performing a factory reset, check for these requirements to unlock your HTC phone.
Preparedness before resetting HTC phone
Factory reset action results in severe data loss as it wipes off all important data from your phone's storage. Ascertain you have backed up data in a Google cloud etc, or else you can't recover it anyway.
Your HTC phone must be charged around 35% or actively charging through the original charger.
Ensure you remember your Google account details, otherwise you might need to bypass FRP lock screen after a factory reset.
How to factory reset a locked HTC phone?
To unlock the HTC phone, switch it off.
Now, hold and press the Volume Down key while turning the phone on.
Note: Some devices might use the Volume Up button.
Keep holding the Power Key while your HTC phone turns On. Leave the key as the menu options screen appeared.
Scroll down to the factory reset option by using the Volume Down button and pressing the Power key to confirm your choice.
Scroll down to the Yes option through the Volume Down button and confirm it via the Power button.
Learn more about HTC resetting methods: Quick Solutions to Resetting HTC Phone
Part 4: How to Unlock HTC Phone for Free?
Android phones come with built-in tools to secure your information and track your missing device. Enabling Google's Find My Device is the best option to find, lock or erase your Android phone.
Note: Before unlocking an HTC phone through Find My Device, check for these conditions first.
Only works with Android 4.4 or higher.
Your phone must be powered on.
Ensure to sign-in Google account.
Must connect to Wi-Fi.
The location must be turned on.
Google Play and Find My Device should be turned on or enable.
Step 1: Go to the Find My Device website using another PC or device.
Step 2: Sign in to your Google account that you used to access your locked phone.
Step 3: On the ADM interface, you will find the list of devices your account is connected to. Choose the device that you want to unlock.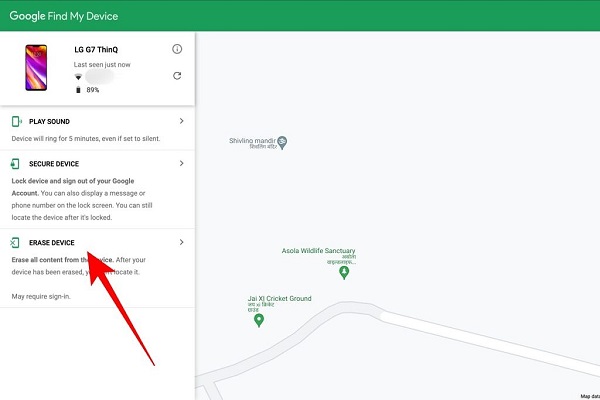 Step 4: ADM will give you three options Play sound, Secure device, and Erase device. Select
Erase device
. Choosing this option will delete all data permanently. As you use this option Find My Device stops working on your phone.
Questions People Ask about Unlock HTC
Q1. Can I connect to Wi-Fi or access mobile data when HTC is locked?
Once your HTC device is locked, it is disabled and blocks your access to the WiFi connection or mobile data. At this point, if you have lock screen remove tool, you can regain access by unlocking your device. This tool is most recommended because its Remove Lock Screen option unlocks HTC phones without using a network.
Q2. What do I do if my phone could not recognize my correct password?
If your HTC phone fails to identify your accurate password then it should be a system bug. In this case, you must learn how to reboot HTC by trying one of these key combinations.
Press the Volume Down + Power buttons together. Release keys as your phone slightly vibrate.
Hold Volume Up+Power Button until your device restarts.
Hold together the Volume Up+Volume Down and Power Key for about two minutes.
These combinations might turn on your device in a Download Mode or Bootloader screen. As the list appears, use the Volume keys to navigate and the Power button to confirm.
If you find the REBOOT option, select it.
If you find FASTBOOT, select this option and then choose Reboot.
The Bottom Line
No matter you forgot PIN, Pattern, or face locks, in each case you need a Wi-Fi connection and a Google account to complete the procedures. In my opinion, iToolab UnlockGo (Android) is the easiest way to unlock HTC through simple steps without technical expertise. Additionally, the software takes care of your device security by seamless malware-free services that are valued.