Did you forget the PIN on your Alcatel phone and looking for a handy solution to unlock your Alcatel phone without any software issues? So, this article will share all the possible ways to tackle your locked phone.
Alcatel phones come up with a built-in security feature that provides an anti-theft shield to your data and device. But if you forgot the security passcode that you set up to block others' access will lock you too. So to troubleshoot this, we share two different methods to unlock your Alcatel phone safely, read on.
How to Unlock Alcatel Phone When Forgot PIN/Pattern?
As Google tightens Android security, it generally secures your device by demanding a PIN, pattern, or password. Your phone is not useless even if you forgot the unlocking passcodes, there is a genuine way to unlock the Alcatel phone without a password.
Modern Android (5.0 or above) removed the feature to bypass your screen lock to prevent attackers from bypassing passcodes until they know it. Hence, there is no built-in way to reset the password, PIN, or pattern and gain access to your device. So, wondering how to unlock an Alcatel One Touch phone PIN?
The iToolab UnlockGo (Android) tool helps you to regain blocked access to your device without any registration or complex processes. This professional tool is recommended in these scenarios because it simply bypasses the screen lock without any scams or illegal actions.
Check out the features below.
3 Min Unlock Alcatel
No technical skill required
Unlocks PIN, pattern, password, fingerprint, face lock in Alcatel phones
Easy to follow steps that unlock any Android OS instantly
Supports all Alcatel phone, One Touch, Alcatel 7, Pop 4
Get started by downloading iToolab UnlockGo (Android) on your PC or Mac and follow the steps below.
Step 1: Connect Alcatel phone
As you downloaded UnlockGo (Android), open the tool and select the option Unlock Screen Lock then click Start and connect your Alcatel smartphone with your PC.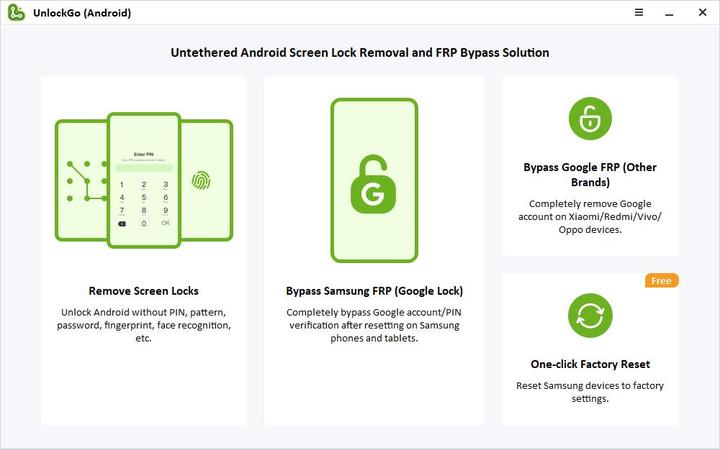 Step 2: Confirm device info
Here, UnlockGo (Android) needs you to select your correct phone brand. Pick your brand from the built-in list and then click Unlock.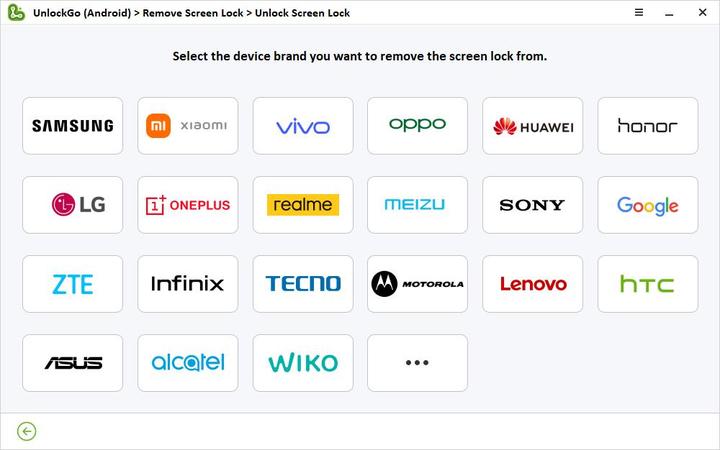 Step 3: Enter Alcatel phone in Recovery mode
Turn off your phone.
Press and hold the Volume Up+Power buttons together.
As the Select Boot Mode menu appears, use the Volume Up button to choose the Recovery Mode option and the Power key to confirm.
Step 4: Unlock Alcatel phone
Switched in Recovery mode successfully? Great! Now you need to follow the steps of your Android shows to complete the process. If your Alcatel device doesn't restart automatically, then back to Recovery menu to "Reboot System Now".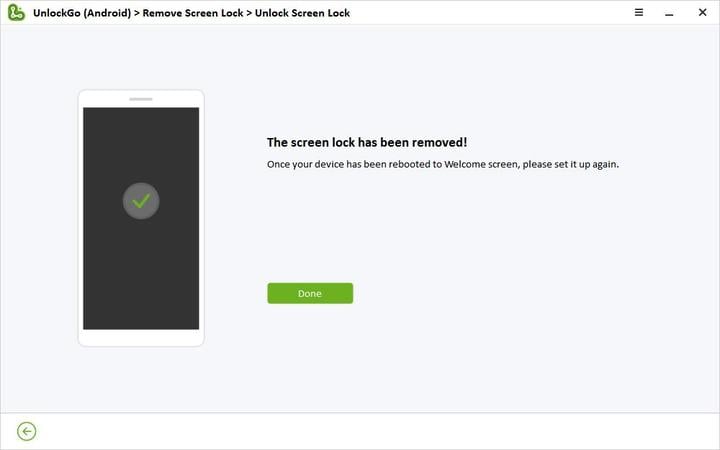 Now you are able to create a new password or pattern for a fresh start.
How to Unlock Alcatel Phone Password without Factory Reset?
Don't want to perform a factory reset? So here comes a solution that unlocks Alcatel phone without losing data by booting your device in Safe Mode. Safe Mode helps in resolving issues with your widgets and apps without deleting data on your phone. It only wipes cache and temporary files to optimize your device.
This method works if you set up a screen lock using a third-party app. Rebooting your device in Safe mode deactivated all third-party apps by default. Hence, when you reboot your device it will be set to swipe only.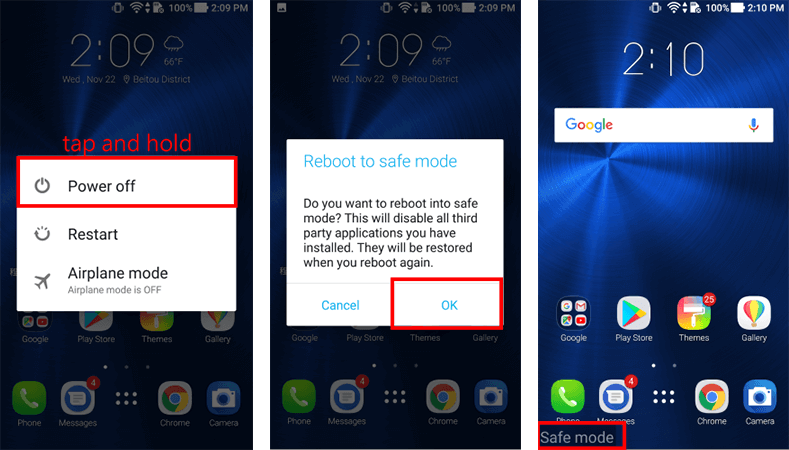 Step 1:
Press and hold the Power key for 2-3 sec until Power off prompt appears on the screen.
Step 2: Now, press and hold that power off icon on the screen to Reboot device in Safe mode.
Step 3: When Reboot to Safe mode message appears, tap OK.
Step 4: Your device reboots and the Safe Mode will be shown in the lower-left corner of your screen.
Step 5: Try using or testing the problems you were going through during the Safe Mode. Once you confirm the reason, uninstall the App that locked phone.
Step 6: Simply restart your Alcatel which help you turn off safe mode.
Extra Tip: Unlock Alcatel From Current Network, Get Unlock Code Now!
Alcatel phone can be unlocked from your existing network using a special IMEI number or Alcatel unlock code assigned to your device to unlock it.
Alcatel recommends unlocking your phone by using IMEI only. So, to attempt this process more practically we use the DoctorSIM tool which provides phone unlocking services compatible with all smartphones locked to one carrier. So let's see how it works.
Step 1: Select the brand of your device above and click on "Unlock", it will navigate to the DoctorSIM official website and process your unlock request.
Step 2: Insert a different SIM card from the Network supplier that should not be the one your device is locked to. If a PIN is set to that card, draw it and tap OK. An unlock code will be sent to you through email.
Step 3: Now, a prompt shows on the screen asking to Enter Network Key.
Step 4: Enter the Alcatel unlock code sent by the DoctorSIM.
Step 5: If your device prompts for the unlock code over again. Follow these steps.
Eliminate and replace the battery.
Switch on your device and see if the PIN drew on it.
Leave your phone on Enter Network Key screen for about 10 mins.
Put the unlock code DoctorSIM sent and tap OK to unlock the Alcatel phone.
Wrapping Up
Alcatel phones are built-in with advanced security features that protect your device but they may lock you too if you forgot your screen passcodes. The methods we share above are tested and successfully get back access to locked Alcatel phones.
Whereas, iToolab UnlockGo (Android) tool is helping Android users globally to unlock the Alcatel phone professionally. It gives you the flexibility to unlock any type of screen lock through an easy process that primarily saves your time. Now it's up to you to pick the best tool for your phone to unlock it effortlessly.