Your phone stores major data hence setting security codes for your device gives you peace of mind. The screen and biometric locks secure your phone in lost conditions and make it inaccessible when theft. Every time you need a passcode to unlock your phone but what if you are locked out of them?
Today's topic will exclusively help Huawei users to unlock Huawei phones through simple techniques. So, let's do it!
Checklist before Huawei PIN Code Unlocking
Before diving into the main methods for Huawei PIN code unlock. I suggest you have a look at the basic checklist first to confirm if your phone matches the following conditions.
1.Your password has been changed
Check if someone else or even you have altered the password. Ensure to type the correct password in case it contains different characters. Take care of capitalization and symbols like underscores.
2.Your Huawei is in a PrivateSpace
If your screen is locked but you have not set a password on it or the password length varies from the one set by you, it indicates that PrivateSpace is enabled on your Huawei phone. Entering the PrivateSpace password access you to the system. In case you forget the password go to Forgot the PrivateSpace password.
Further, restart your phone normally. Your device will enter in MainSpace after restarting automatically.
3.Running in a user account or guest account
You can't unlock the lock screen by using the owner's password if you sign in to a user account. Choose the owner account and attempt to unlock your Huawei phone again. Tap the profile picture shown in the image or simply restart your device. As the phone restarted, your phone accessed the MainSpace automatically.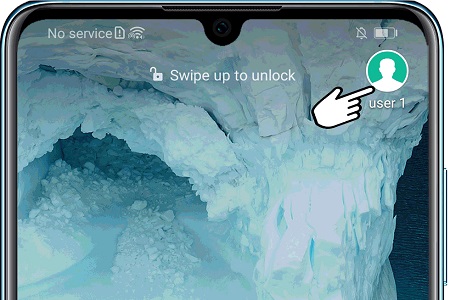 How to Unlock Huawei Phone PIN Code/Pattern with Google Account?
To clear the concept of Huawei PIN code unlocks, we are splitting this section into two parts that assist you to unlock your Huawei phone with a Google account. These methods can be practiced according to your Android OS version.
Unlock Huawei phone on Android 5 or higher
The Find My Device or Android Device Manager was introduced to locate your phone from anywhere in cases of lost or snatched. Additionally, you can use the Find My Device feature for Huawei PIN code unlock for absolutely free.
Note:
This method will erase all data on your device make sure to Google backup before performing this action.
Browse the official Find My Device website by using any other device or a computer.
Log in to your Google Account that you used to sync Huawei phone.
Google will start to search all the devices concerned to this account. Select the one to which you want to unlock the PIN code.
Choose Erase Device.
After a few minutes, the PIN code will be removed from your Huawei phone.
Unlock Huawei phone on Android 4.4 or lower
If you are running Android 4.4 or lower the only way for Huawei PIN code unlock is to use the Forgot Pattern feature. This method unlocks Huawei phones without losing data by just signing in to your Google account.
Draw the wrong PIN code five times until a pop-up message appears, "Try again in 30 seconds".
You will see Forgot Pattern option at the bottom of your screen. Next, enter Google account details on the sign-in page that you used on your locked Huawei phone.
To create a new pattern you need to follow the system wizard. If you don't need a PIN code, tap the None option.
How to Unlock Huawei Phone without Google Account?
If you are reading this section then you surely forgot your Google account. But that's not a big deal because all your unlocking problems are about to vanish with just one tool. When someone asks how to unlock a Huawei phone without a Google account, I only suggest iToolab UnlockGo (Android).
UnlockGo (Android) is specifically designed to recover Android locks through a professional toolkit. It powerfully unlocks Huawei PIN codes, patterns, passwords, or face locks in early and latest Android models. It safely unlocks your device without encrypting your data. Further, its strong Android lock screen removal tool unlocks most of the Samsung devices without data loss (earlier S7).
Huawei PIN Code Unlocking Tool
Remove passcode, pattern and biometric locks on all Android devices
Support Huawei and 15+ major brands in Android 5-11
Bypass FRP lock in Samsung devices
Easy operating steps
No technical know-how is required
The commanding features of UnlockGo (Android) magically unlock Huawei PIN code in just a few minutes with easy steps. Let's see! How does it work?
Step 1: Connect your Huawei phone
For unlock Huawei phone, download and install the iToolab UnlockGo (Android) tool on your PC. Launch the UnlockGo on the computer and choose Unlock Screen Lock from the startup page. Connect your Huawei phone with your PC and click the Start button.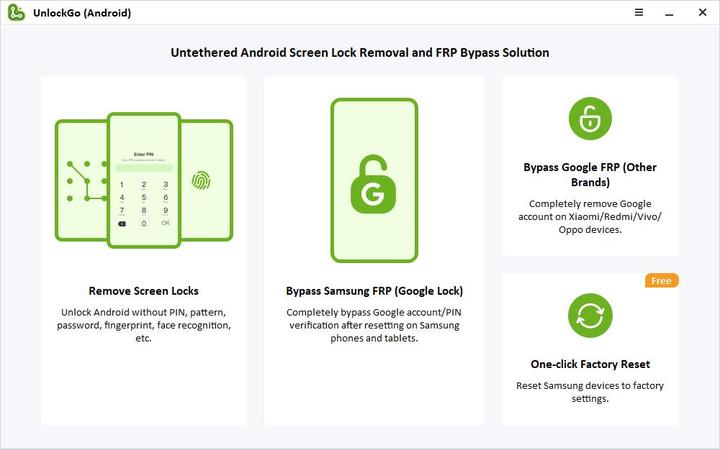 Step 2: Device Confirmation
Put your Phone Brand information by using the drop-down list. Select the correct brand that you are using and click Unlock.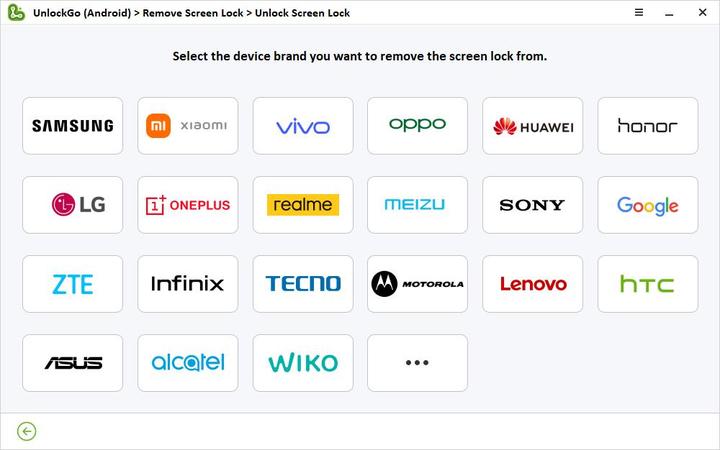 Step 3: Switch Huawei phone in Recovery mode
Enter your Huawei phone in Recovery mode by turning it off using the Power off button. As your phone is switched off, hold and press the Volume Up and Power key together until the Huawei logo screen appeared.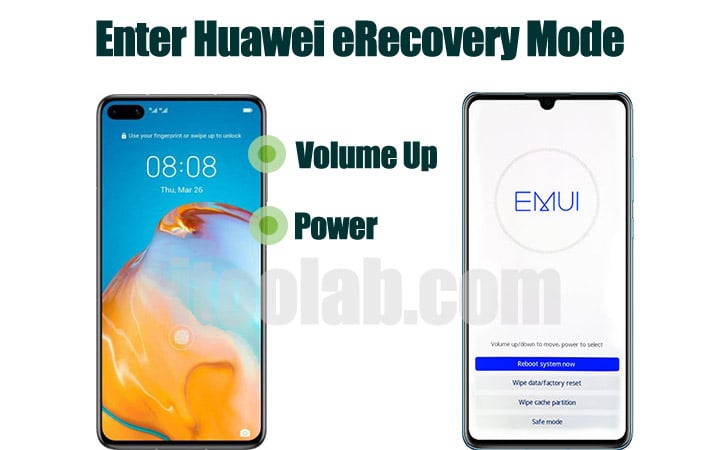 Step 4: UnlockGo (Android) unlocking your device
As your device entered Recovery mode you will prompt to see some on-screen instructions. Follow them wisely to unlock the Huawei PIN code.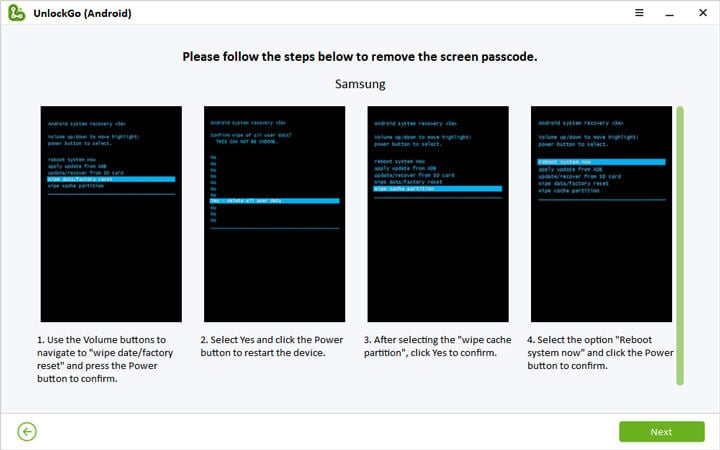 Note: Some devices may automatically enter in Reboot System Now. If you have the same, ignore steps 4.
Step 5: Your device unlocked
Congrats enjoy full access to your Huawei phone. Just restart your device and set up a new PIN code or password.
Wrapping Up
This guide assuredly helps you to unlock Huawei phone with ease. All the methods mentioned above are tried and tested but the users need technical expertise to perform them. The best solution is to try the iToolab UnlockGo (Android). It ensures users' privacy and provides malware-free Android services.
Write a comment to share how the iToolab can help you with your locked phone.