If you frequently change your Oppo lock screen password, chances are there that you will forget it at some point. And a lot can go wrong after you forget the pattern or screen lock password.
Imagine not being able to call your loved ones, text them, or play your favorite music or game because your phone is locked. Trying to unlock it by typing the wrong passwords can lead to bigger problems. Fortunately, there is a solution!
Unlock the Oppo phone without a password or pattern is not a big deal when you are using the right tool. Read this article to know how to unlock Oppo phone password and get your device performing back to normal.
Unlock OPPO Phone Password/Pattern without Losing Data via ADB
Worried about losing data from your Oppo phone? No, you don't have to because Android Debug Bridge (ADB) can help to save all your precious data. ADB is a command-line utility that helps you to gain control over your Oppo or any Android device.
When you try for the Oppo password unlock, ADB provides special permission to communicate with your device. It allows to do many things such as manual installation of Android updates, recording mobile screens without any need for third-party applications, and so on.
But, this method is appropriate for those involved in the technical aspect of computer commands. Let's move on to break Oppo's mobile password using ADB.
Step 1: Open Powershell Window
Assuming you have already installed the ADB tool on your PC, click on "Shift + Right Click" and then choose "Open Powershell Window Here". Now, connect the device to your PC using a USB cable and wait for the PC to identify your device.

Step 2:
Enter ClockworkMod Recovery
Next, check whether the ADB is configured by running the command prompt and typing "ADB devices". Hit the "Enter" button to get your device information. If it's showing correctly, your device has been configured.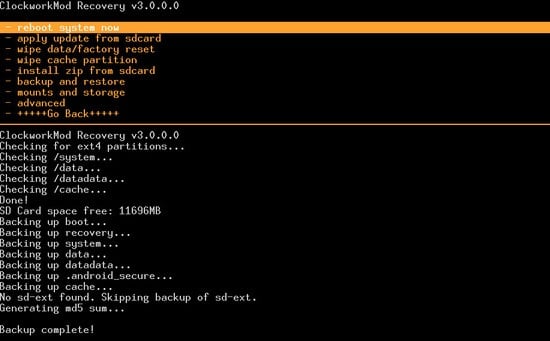 Press and hold down the "Power", "Home", and "Volume Up/Down" buttons to take your device into the ClockworkMod recovery.
Step 3: Use the Command
To avoid losing the data and backing up them on your PC, use the command "adb pull / data / media / clockworkmod / backup ~ / Desktop / Android-up".

For removing the Oppo password unlock, type the command "
adb shell rm /data/system/gesture.key
".
Unlock OPPO Phone App Lock & Privacy Password
Are you tired of trying all possible things? Maybe, your efforts were not in the right direction. If you have no idea about how to unlock Oppo phone App lock without privacy password, it's better to use a third-party application. Avoid making the solution complex or trying to experiment when you can easily fix it with an Oppo unlock tool. Yes, you heard it right. You can use iToolab UnlockGo for Android, the one-stop solution to your forgotten Oppo privacy password or pattern.
The iToolab UnlockGo for Android comes with the capability to remove all kinds of privacy locks – App lock, file lock, etc. With this, you can bypass the Oppo lock password within some seconds. You can also wipe data in Oppo without a password. It is compatible with Windows 11/10/8/7 and supports all major smartphone brands and models.
How-to steps
Step 1 Setup the UnlockGo Android
Launch the program on your PC and when you are on the main interface, click on "Unlock Screen Lock" tab.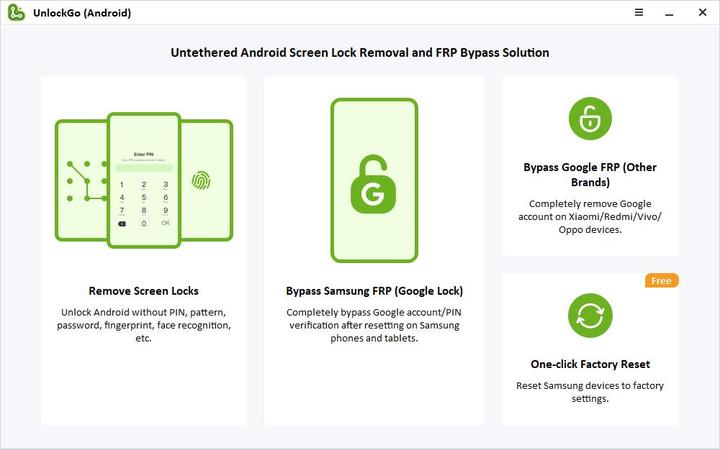 Step 2 Confirm Device Info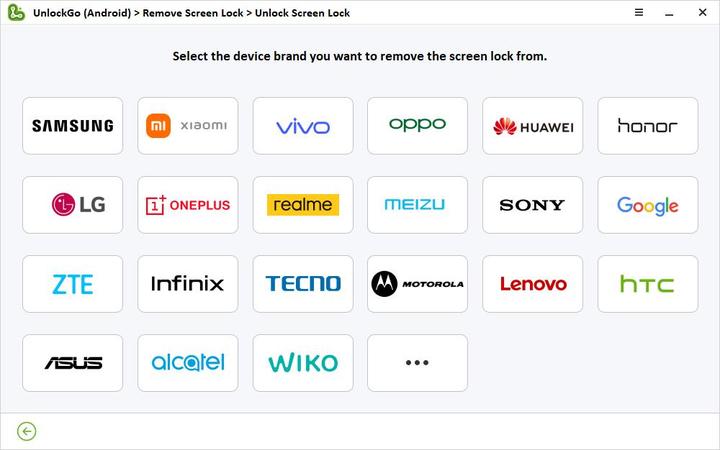 Step 3 Open Recovery Mode
Every device uses a combination of volume, home, and power buttons to open recovery mode. Strictly follow the on-screen instructions to do so on your Oppo phone. Once the recovery mode is running, you can keep following the instruction as shown on the screen and then hit the "Next" button. Restart your phone and use it as you do or set up a new password that you can remember easily.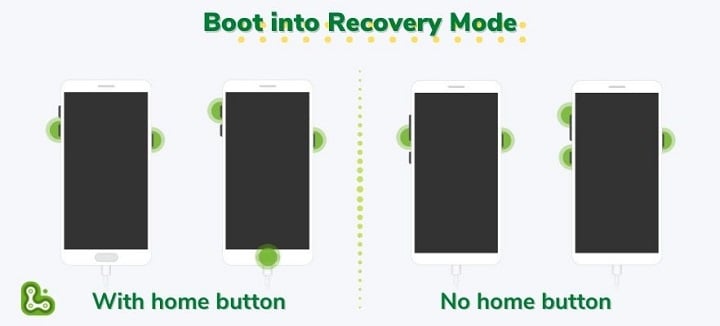 You will be notified once your OPPO is unlocked.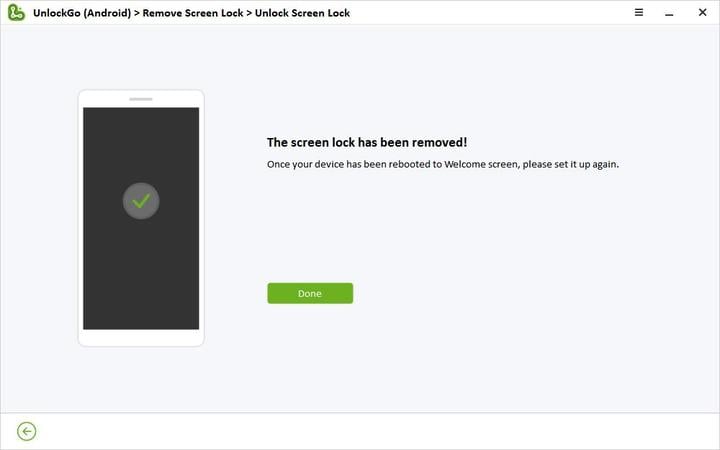 Break OPPO Mobile Third-party Pattern Lock without Factory Reset
In some Oppo models, the pattern lock option may not be available or you might love to install a third-party pattern lock because it looks aesthetic or pays you money. If that's the case, you can unlock your Oppo phone without a factory reset.
Yes, it's possible to unlock the pattern lock in Oppo by uninstalling the third-party Oppo pattern lock app. However, the process is a little different than how you uninstall other apps on your device. You need to booth your phone into safe mode. Follow the given steps to go into safe mode:
Step 1: Turn off your Oppo device, press, and hold the "Power" button until the logo appears.
Step 2: After you see the logo on the screen, keep pressing and holding the "Volume down" button till the safe mode shows, which will take 45-60 seconds.
Step 3: Once the device enters the safe mode, find the third-party Oppo unlock tool and uninstall it.
Step 4: Now, turn off the device and reboot it in safe mode.
Extra Tips about OPPO Screen Lock
As you have learned about the different ways to unlock the Oppo screen password, we want to share some extra tips regarding the Oppo screen lock setting. Many people don't even know that they can set pattern lock in their Oppo device or lock apps or lock apps or files. So, these tips will help you to get the most out of your Oppo phone.
Tip 1: How to set pattern lock in OPPO?
Open "Settings"
Go to "Password & Security"
Next, tap on "Lock Screen Password"
Read the notice and press "Continue"
Draw your pattern lock
Tip 2: How can I lock my Apps or file with independent password?
Oppo device users can hide or lock an app or file using the "Privacy" feature in the "Settings" option. Under the "Privacy", tap on the "App Lock" and then you will get a prompt of setting the privacy password.
Conclusion
Just because you forgot your OPPO password or pattern doesn't mean that you are locked out forever. You can still unlock the OPPO using iToolab UnlockGo for Android. Even if the phone is not responding, try that after you've run out of options on your phone. And we hope that after reading this article, no more you will have to look for the answers on how to unlock Oppo phone without password.
OPPO Unlocker
Unlock within a few clicks
Remove privacy and App encryption password
Remove all Android screen locks, PIN, password, pattern, fingerprints, face lock
Covers over 15 mainstream brands, 2000+ Android models