The next generation of Sony Xperia phones is going to give you all things good in Android. It offers the liberty to add extra security to your Android firmware by protecting Sony Xperia at different levels. Instead of a built-in screen lock app to set up passcodes, your Xperia is locked out if you forgot the PIN, pattern, or password.
So we come up to share three efficient ways that help you to unlock the Sony phone so let's do this.
Unlock Sony Phone Forgot Password/PIN via Google ADM
While iOS has the Find My iPhone app, Google rectified the condition by hosting Android Device Manager ADM. This feature helps you to locate your device from 20 meters far, ring the phone even if it is set to silent, and wipe the device data remotely. The Wipe feature prevents the intruder from getting their hands on your device's personal information or data.
So we here use ADM to unlock Sony Xperia without a password but you must check the following requirements before starting the process.
You should have a Google account which is signed into locked phone.
Find My Device must be activated on your device.
Your device's Location must be turned on.
How to unlock Sony Xperia using ADM?
Step 1: Navigate to the Find My Device webpage on your PC.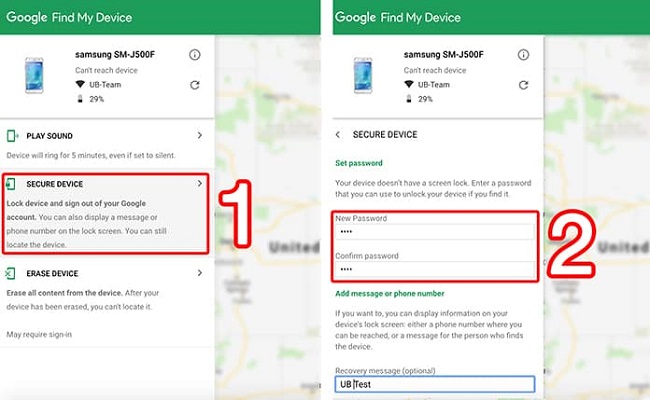 Step 2: It asks for your Google account, enter the one you use to sync your device.
Step 3: Now, choose the device model and click the "SECURE DEVICE" feature.
Step 4: Type the new password to verify it and then tap on the "Lock" option.
Lastly, you can use this new password to unlock the Sony phone onwards.
Bypass Sony Xperia Lock Screen via PIN Code/Pattern Unlock Tool
Do you know you can bypass the Xperia lock screen without a password or signing in to your Gmail account? The iToolab UnlockGo (Android) is a powerful Sony Xperia password remover tool that unlocks your device in just five minutes.
It can decode any type of screen lock without long complicated steps. Android unlocker tools are recommended in these situations because they analyze the core programming of your Android OS and unlock your device according to it.
Sony Xperia Password Remover
Zero technical skill needed, easy steps
Removes PIN, pattern, password, fingerprints and face recognition
Unlock Samsung screen lock without data loss
Covers over 15 mainstream brands, 2000+ Android models
How UnlockGo (Android) bypasses the Sony Xperia lock screen?
Make sure to download the iToolab UnlockGo (Android) tool on your PC. You don't need to pay any fee to download the tool.
Step 1 Connect Sony Xperia with PC
Run UnlockGo (Android) on your PC and pick the option Unlock Screen Lock, then click the Start button and connect Sony Xperia with your computer.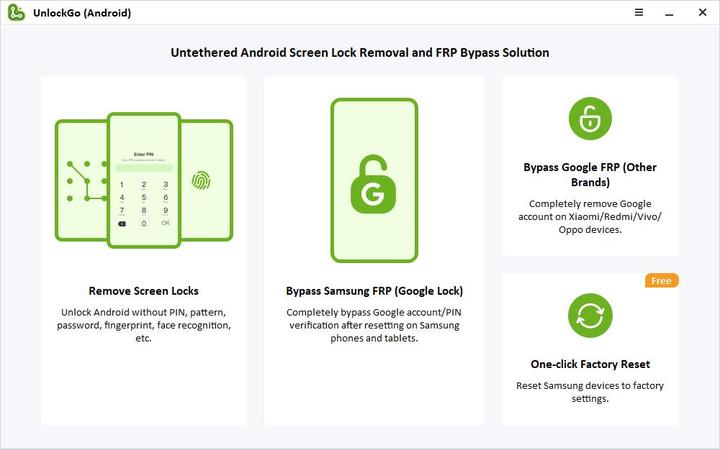 Step 2 Device confirmation
At this step, you have to choose the correct phone brand that needs to be unlocked from the given list. Click Unlock option to run the process ahead.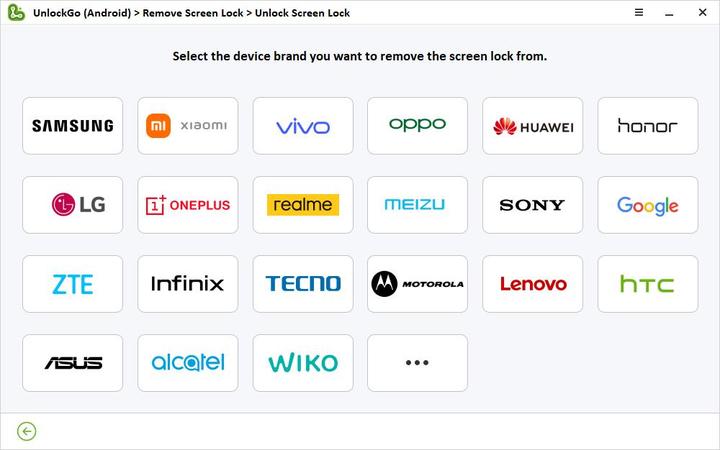 Step 3 Enter Sony Xperia in Recovery mode
Switch off the device using the Power button.
Hold the Power button + Volume Up keys at the same time.
As the Sony logo appears, release the keys.
Now, you entered Recovery mode, use the Volume buttons to navigate, and the Power button to confirm your choice.
Step 4 Initializing unlocking
As you found your phone set to Recovery mode, some options appear on your screen. Make sure to follow them accurately to bypass forgot Sony password.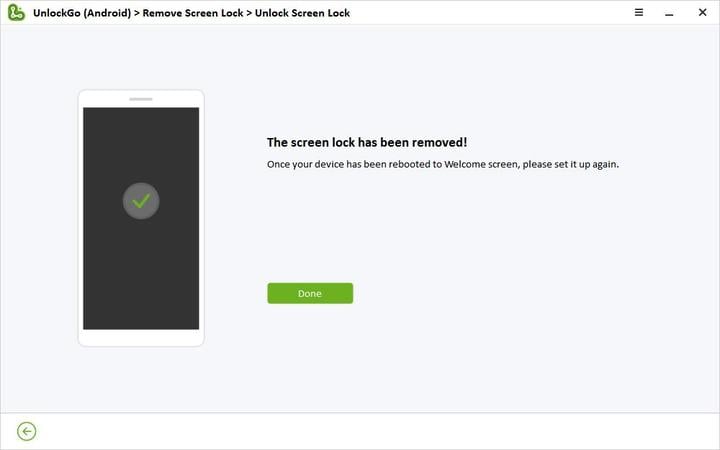 You have successfully removed the screen lock password that was forgotten. Finally, restart your device to refresh it and make a password.
Unlock Sony Xperia Pattern Lock App without Losing Data
In this section, you will learn how to unlock the Sony Xperia typo pattern lock by booting your device in Safe mode. It is the easiest way to detect issues on your Android because it halts all third-party apps. You will notice a significant jump in device performance as the Safe mode disable the malfunctioned apps. Besides, it also deactivates the screen lock app you set to lock your device without losing data.
Note: Your Android device should be running OS 6.0 or higher.
Boot Sony phone into Safe Mode
Step 1: Tap and hold the Power button.
Step 2: Tap and hold Power Off.
Step 3: Choose OK on the Safe Mode prompt. Your Xperia phone will restart in Safe mode.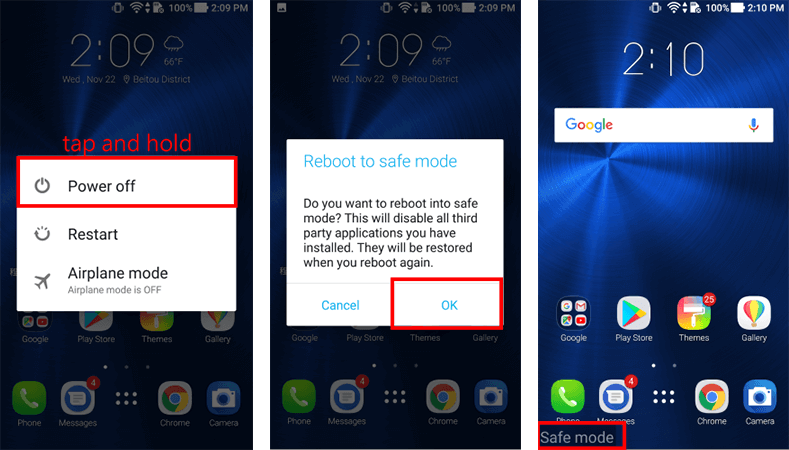 Step 4: Tap the Applications icon from the Home screen.
Step 5: Scroll down and then tap Settings.
Step 6: Scroll down to the Device option and then tap Apps.
Step 7: Touch your phone's screen and slide right to see the Download screen (if needed).
Step 8: Choose the application you want to remove.
Step 9: Hit Unistall and then choose OK.
Step 10: Also, check and Uninstall the apps that cause issues to your Android.
Exit safe mode on Sony Xperia
Step 1: Hold the Power key.
Step 2: Now, tap Power off.
Step 3: As the phone is turned off, restart it using the Power button.
To protect your data from illegal access, it's good to reset the pattern lock or PIN code that is easy to recall.
Conclusion
You can now easily unlock the Sony phone yourself by using the above methods. It's quite easy to lock out of your device but it requires your time and technical know-how to unlock it.
So, here is a catch, if you have zero technical knowledge and no time to spend running these processes, try iToolab UnlockGo (Android). Because it knows how to unlock your device in under five minutes so you will get full access to your Xperia phone without any restrictions.