Welcome to our vivo account removal guide! Have you got an amazing vivo device in your hands, but locked out due to a forgotten password? Frustrating, right? Or perhaps you're selling your phone and want to ensure your data stays secure. These are just a couple of situations where knowing how to remove your vivo account without a password becomes crucial.
But don't worry, I am here to simplify the process for you. In this blog, you will walk through step-by-step instructions, ensuring you can effortlessly regain access to your vivo device. We're not just about problem-solving; we're about empowering you with knowledge.
Moreover, stay tuned till the end for a pro tip that will enhance your vivo experience even further. Let's get started on your journey to hassle-free vivo account management!
Part 1: What Does vivo Account Do?
In an age where security is vital, vivo takes the lead with strong measures by backing up your essential data like contacts, messages, and notes to the secure vivoCloud.
Gain access to a suite of vivo apps effortlessly, with your important app data stored in your vivo account.
Plus, some essential vivo services are just a click away once you're logged in. It's a smart move for the modern tech-savvy user.
So, whether it's about managing online finances and shopping, or safeguarding your device's security, vivo is your trusted companion.
Now let's dive in straight to the solutions for "how to remove a vivo account without a password".
Part 2: How to Remove vivo Account without Password?
Removing a vivo account's password is a big challenge until you know the right method to either recover or bypass it. So let's go through the step-by-step tactics for vivo account removal and solve how to remove a vivo account without a password.
Way 1. Recover vivo Account Password
In this section I will share two methods with you to recover your vivo phone's password, you can choose the one you are convenient with.
Option 1: Retrieving via vivo Official Website
1. Visit vivo's official website.
2. You need to click the "Forgot Password" option to initiate the password retrieval process.
3. Recover your password through the email account you used during vivo account registration and it will unlock your phone.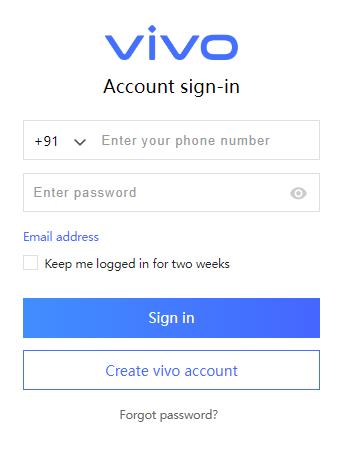 Option 2: Recover password Using vivoCloud
1. Go to vivoCloud and tap "Retrieve password" on the login screen or Sign out of your account and then choose Forgot password.
2. Enter the account for which you need a password reset.
3. An email with an authentication code will be sent to your registered email.
4. Input the code to reset your password, and click Next.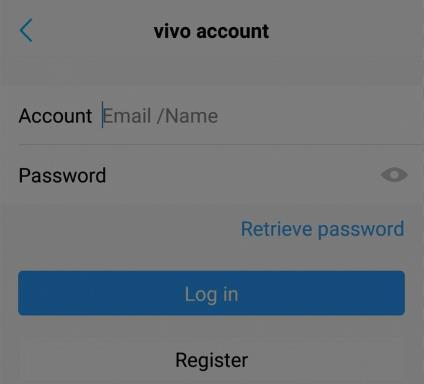 Finally! Reset your password and sign in to your account again.
Way 2. Remove vivo Account with UnlockTool
If you don't remember your email ID the above method is not for you, so to cover those users concerns who even don't remember what their registered vivo email was, I have another vivo account unlock tool that assists in the vivo account removal process, so make sure you pay attention!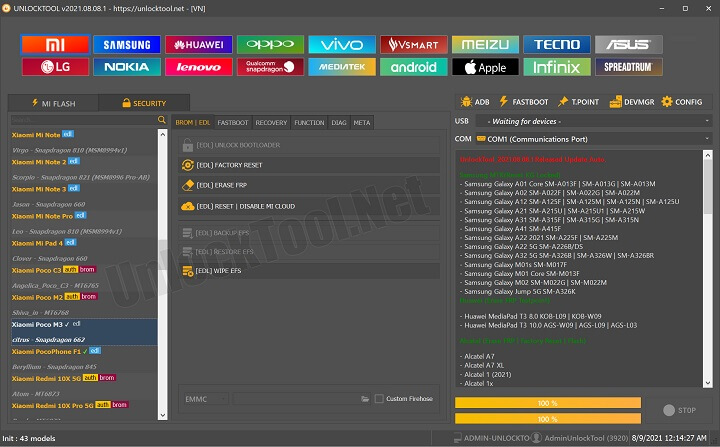 1. Visit unlocktool.net to download the vivo account remove tool. Once done, launch it.
2. You will find multiple Android brands mentioned at the header of the tool. Choose vivo from there.
3. will see a list of all vivo models located in the left panel. Select your model.
4. Then move to the tabs located in the center panel, click [BROM] EDL. Select [BROM] FACTORY RESET.
5. Now, turn off your locked vivo phone and connect it to your PC using its original USB cable.
6. Once the tool detects your device information, remove the USB cable from your phone.
7. Then choose [BROM] SAFE FORMAT.
8. Connect your device again, the tool will initiate the safe format process.
99. Once the process is finished, hold and press the Volume Up+ Power button to turn on the device and you will get an unlocked vivo device.
Bonus Tip: How to Remove Google Account from vivo Devices?
I hope you find the right way to walk with the correct solution for vivo account removal using the methods mentioned above.
Now, here comes a pro tip for you that helps you bypass the vivo FRP lock that triggers if you performed a factory reset without removing your Google account or bought a second-hand Google-locked phone.
Let's shine the spotlight on vivo FRP bypass tool iToolab UnlockGo (Android) which stands out as a secure, efficient, and user-friendly solution.
It can bypass FRP on all vivo devices running Android 10/11/12/13, including the popular Y20/Y21/Y12, etc.
UnlockGo (Android) was developed by a professional team, guaranteeing a high success rate to remove Google account verification.
This vivo FRP bypass tool is easy to use. Even if you are a newbie, you can remove vivo Google lock in minutes.
Apart from Google lock, UnlockGo (Android) can also remove various screen locks and privacy password from vivo devices.
I know you are now clear with your decision to experience all-in-one iToolab UnlockGo (Android), so it's time to follow these simple and concise steps to bypass the vivo FRP lock.
Make sure you download the iToolab UnlockGo (Android) software package on your PC before initiating the process.
3 Minutes Process to Bypass vivo FRP Lock
Step 1 From the main interface, select the "Bypass Xiaomi/Redmi/vivo/OPPO Google lock" option.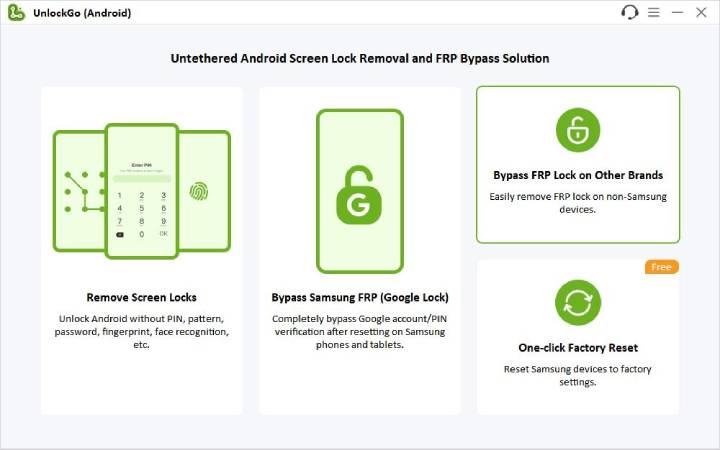 Step 2 Connect your vivo device to your computer. Identify your device brand, and click "Start" to proceed.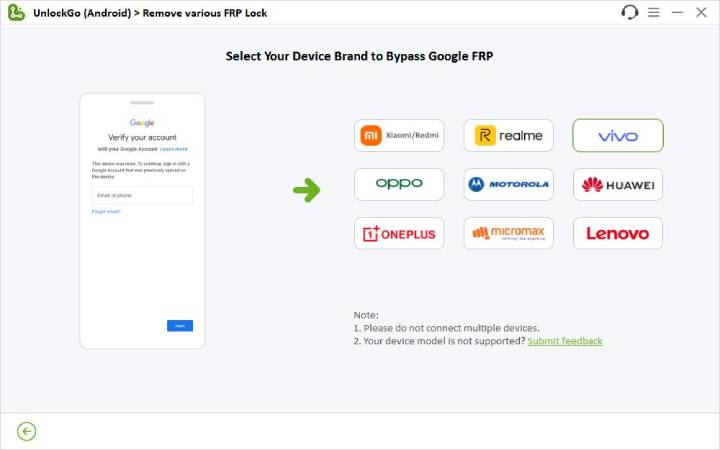 Step 3 Follow the on-screen instructions to configure your vivo device.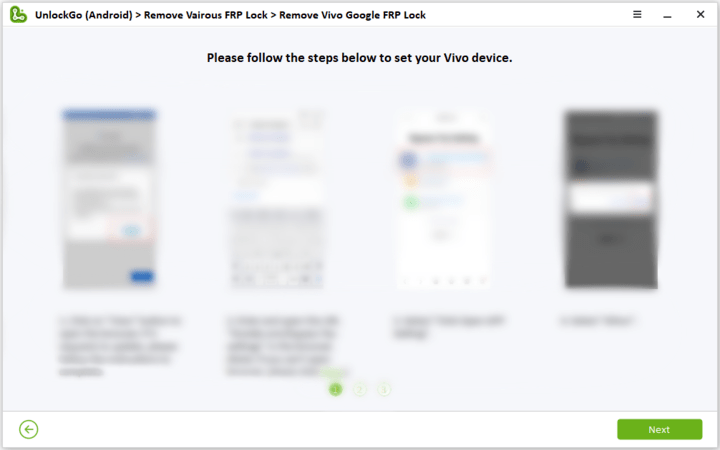 Step 4 Upon completion, you'll regain access to your vivo phone without the need for Google account verification.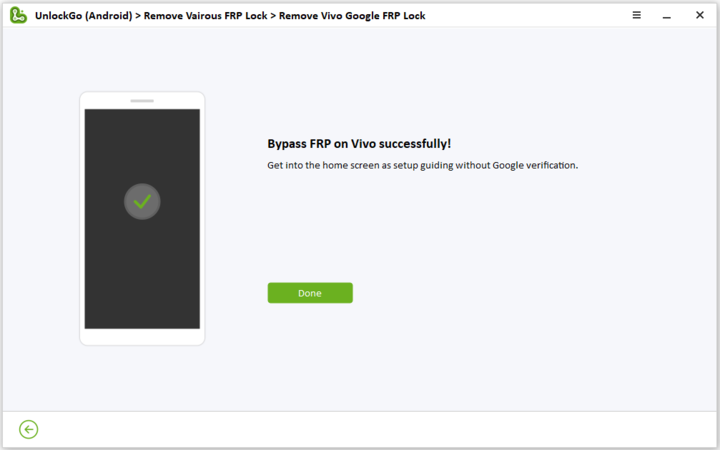 Wrapping Up
When it comes to vivo account removal, not all solutions are created equal so the process you choose matters. The solutions we discussed above are proven and tested by many users to remove their vivo account password.
But if you need to bypass your vivo phone's FRP all you need to do is download iToolab UnlockGo (Android), bypassing FRP without asking for passwords or emails. It's a solution that you can trust. Get your hand on UnlockGo (Android) before the $10 off offer expires.