We all feel insecure when it comes to our private data stored in the device. And this happens with you too, right? So, to make sure that the data is not authorized by any third party person, you add a screen lock on your Vivo smartphone.
But imagine one day you forget the Vivo password and now you aren't able to unlock your Vivo phone. Do you know how to deal with this issue? Many Vivo users have no idea if this situation arises. You may feel frustrated and tired after trying several times.
Avoid panicking because we are going to tell you the step by step solutions regarding Vivo unlock tools and how to access your device again.
Top 1. Overall Popular Vivo Unlock Tool – iToolab UnlockGo (Android)
Before diving deeper into the technical solutions, meet the iToolab UnlockGo (Android) Vivo password unlock tool. It's a universal password unlocking tool that will remove all screen locks of most Android-based smartphones. The tool works by helping you to connect your phone to the PC, where it will access your phone's information, locate your phone's main firmware, and can easily reset forgotten screen locks.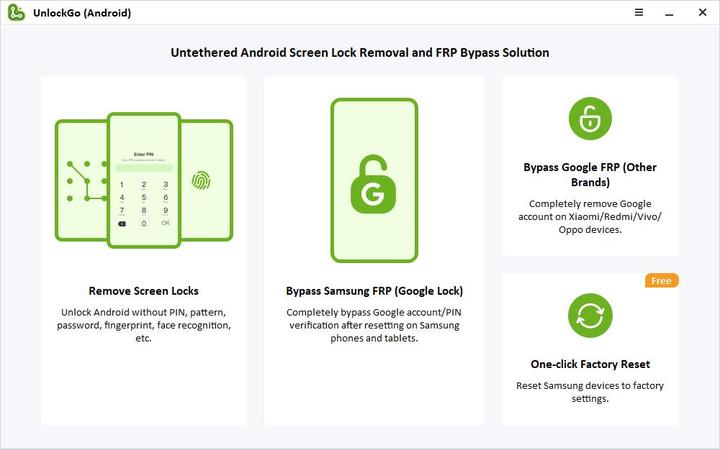 ✔️ Removes PIN, password, pattern, fingerprint and face unlock in Vivo
✔️ Enable you to accomplish your goals in a few minutes
✔️ Comes with an intuitive interface and some powerful features
✔️ Compatible with more than 2000 Android phones and 15 different brands
✔️ Runs on any Windows device without any hassle
Top 2. Classical Vivo Phone Unlock Software – Android Multi Tools
'Android Multi tools' is a well known unofficial Vivo hard reset tool, which can also be used for unlocking your Vivo phone. This tool helps in getting your android version details, wiping all the data from your device, and doing much more.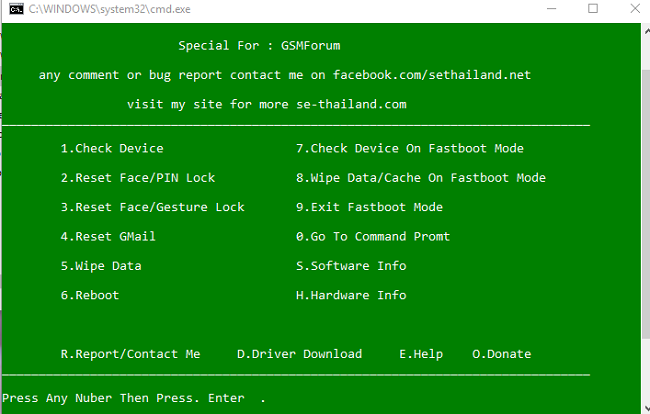 If you have forgotten the password and looking for fixing your Vivo device, it's an ideal tool for that. No matter whether it's a PIN or pattern, Android Multi tools will remove them easily.
✔️ Pros
Wipes all data and caches from Samsung, LG, Xiaomi, Oppo, Vivo, Realme and Tecno device
Check the hardware and software version of your vivo phone
Removes Gmail and Google account
Turn on the Fastboot mode
Can help in the installation of drivers for Android
❗ Cons
Top 3. SP Flash Tool
SP Flash tool is a cross-platform Vivo phone unlock software. The simple and best part of using this tool is its user-friendly nature. It delivers everything that a newbie would need for removing the screen or FRP lock by flashing your Vivo phone in few clicks.
If your device gets stuck at boot or shows any other error code, you can use SP Flash Tool to sort out this problem. Professionals use it to download and install latest ROMs, firmwares, and custom recoveries on your smartphone with SP Flash tool.
✔️ Pros
Can flash the stock ROM in your Mediatek android device
Offers installation of custom recoveries
Modify the Android version installed on your phone as per the latest one available for your device
Fixes your bricked Android device by flashing it with the official firmware
Gain access to the internal files by rooting your Android phone
Can create the backup of your Vivo phone firmware
❗ Cons
Will need to install scatter files for your device before you can use the SP flash tool
In the lack of official customer service team support, some program errors need to be resolved
Guide to Use Vivo All Android MTK Pattern Password Unlock Tool
Are you tired of using the above tools and still not getting the right solution to fix your Vivo smartphone? If that's the case then use the Vivo pattern lock removal tool – UnlockGo (Android). The iToolab has developed UnlockGo to quickly remove the MTK pattern password. For users, the only prerequisite is having a working PC and USB cable to begin. This step by step guide will teach you how to remove the screen password on your Vivo device.
Step 1: Connect your Vivo device
First, free download and install Vivo mobile pattern unlock software from above link in your PC. Run it and you will get two options "Remove Google Lock (FRP)" and "Unlock Screen Lock". Choose the latter one and then connect your Vivo phone to the computer.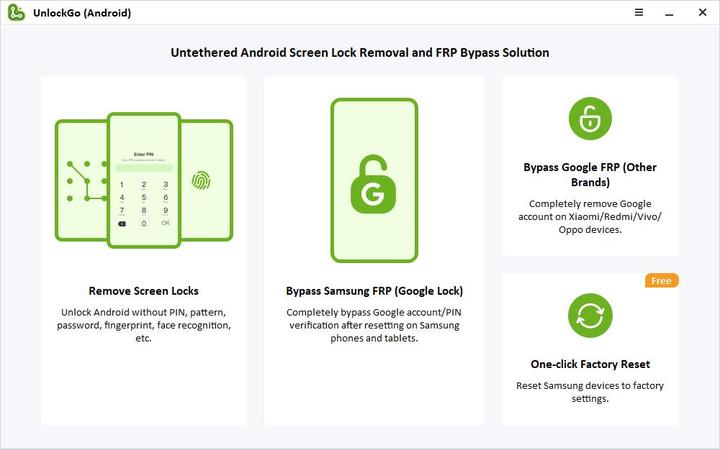 Step 2: Confirm device information
Now, you will have to check whether the device information shown on the UnlockGo screen is matching with your device or not. If there is any dissimilarity, change it with your phone brand. Click on "Unlock" to proceed further.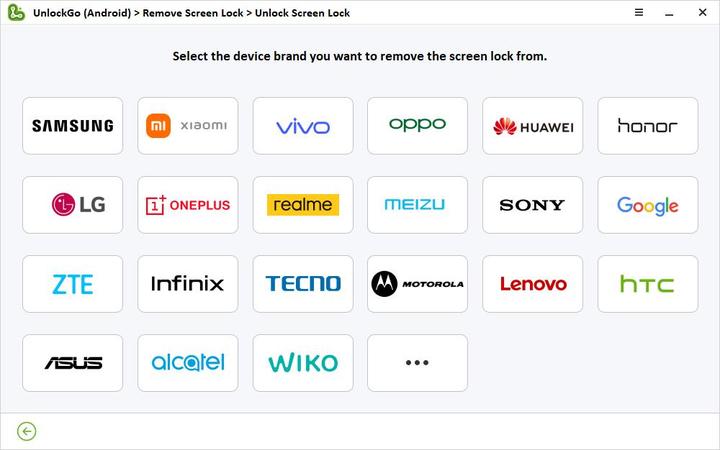 Step 3: Open the Recovery Mode and Unlock
You have to follow the on-screen instructions for putting your phone into recovery mode and removing the screen password. Wait for the process to finish and then restart your phone to set up the new password.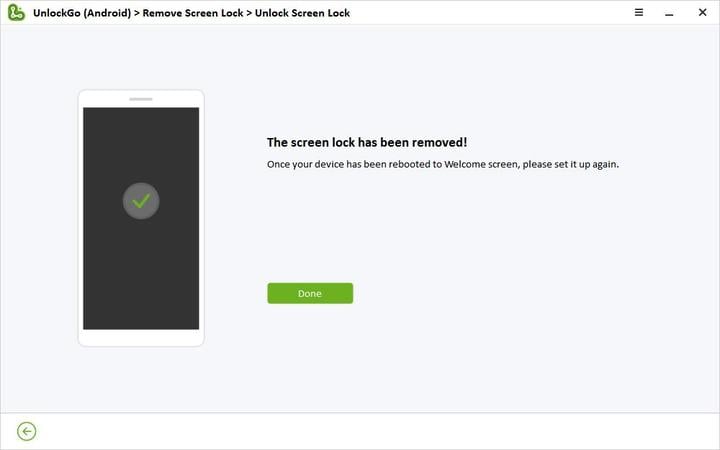 Conclusion
Our three recommended Vivo unlock tools are easy to use and compatible with almost all Windows versions. And there is no doubt that they can help you unlock your Vivo device.
Just take your time to choose the best one for yourself. For the convenience and fastest Vivo unlock tool, consider downloading iToolab UnlockGo for Android.
It's a masterpiece that sorts out your Vivo device lock issue within few minutes. So the next time when you forget your device password, you know needs to be done.