"My daughter's iPad says "iPad unavailable" my friend purchased this iPad for my daughter, and everything was working fine. My daughter messed up her passcode several times, and I didn't have a computer at that moment to restart it. Can anyone help me to fix it?

— From Apple Community
If your iPad screen is unavailable, use another device to reset or modify it. If you have forgotten your iPad password and your iPad is unavailable, then you have to follow the process given below in this article.
Part 1: Why Does My iPad Says "iPad Unavailable Screen"?
There might be some reasons for the iPad's unavailable screen, such as the software of the iPad needing to be updated, the swipe button needing to be fixed, the iPad's locked for a longer time, and an incorrect password has been tried many times. The iPad will become inoperable for 1 minute if you enter a wrong passcode almost six times, 5 minutes if you keep entering the wrong passcode, 15 minutes for the eighth wrong attempt and become locked for 1 hour for the tenth wrong attempt. And if your iPad gets stuck for 60 minutes, it's your last chance to unlock it. If you fail, you will lose access and be completely locked out.
Part 2: How to bypass iPad Unavailable Screen? (Only for iOS 15.2 and above)
Use Apple ID to bypass iPad Unavailable Screen only for iOS 15.2 and above:
You can bypass the unavailable iPad screen with just a few taps if you have logged into your Apple account on your iPad during the initial setup. After several attempts of the wrong passcode, you will receive the iPad Unavailable message on your iPad lock screen. If you have iOS 15.2 or above, you can resolve the iPad Unavailable issue without hassle. Apple has introduced an easy method to reset your device when the iPad screen is unavailable. Once your iPad screen is locked out, two buttons at the bottom of your screen will appear. One is the Erase iPad button, and the second is the emergency button.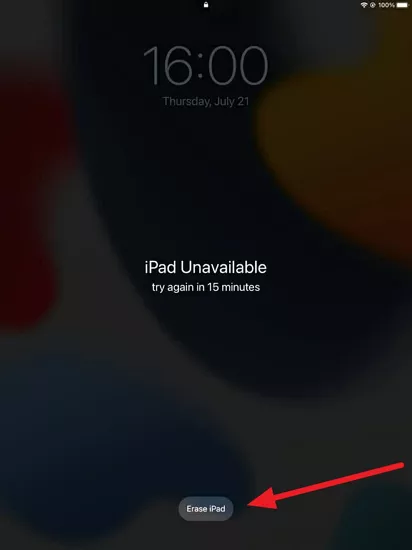 When your iPad says "iPad Unavailable/ Security Lockout, try again in 15 minutes", an Erase iPad option will be given.
After your click on it, your device will ask you to sign in with your Apple ID password.
Then do a full erase to bypass the iPad Unavailable Screen and join your iPad again.
Part 3: How to bypass iPad Unavailable Screen with iTunes?
Update the installed iTunes to its latest version if you use a Windows PC or laptop with iTunes. Plug your locked iPad into your PC with a USB cable and open iTunes on your PC. Update iTunes to its latest version.
Boot your iPad from Recovery mode if you are operating an iPad without a Home button; Press the Volume increasing and Volume Down buttons, release it and then press the Power button. Keep holding the Power button until the recovery-mode screen appear.
If you are using an iPad with a Home button, Press and hold the Power and Home buttons together until the recovery-mode screen appears on your iPad.
In iTunes, a pop-up window will show to Restore or Update your iPad. Select Restore from PC. Download and install the latest compatible iPad firmware on your device.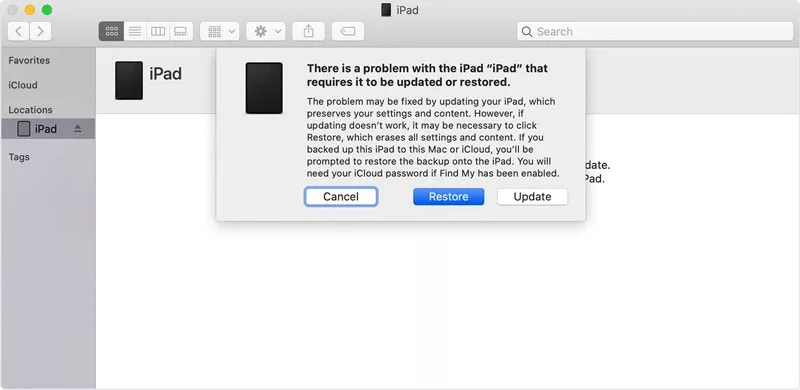 Once restored your iPad, disconnect your iPad from the computer.
Now set up and use your iPad.
Part 4: How to bypass iPad Unavailable Screen without iTunes?
Sometimes you failed to connect to iTunes or iTunes error appear abnormally. Now, you might wonder how to unlock iPad unavailable screen without iTunes, then this part is right for you. I will walk you through some tricky ways to get you out of the problem.
Way 1. One Click to unlock iPad Unavailable Screen Using iToolab UnlockGo
You can unlock your iPad Unavailable Screen using iToolab UnlockGo – Unlock iPhone Tool, which is the best application to unlock your iPad Unavailable Screen without any hassle.
Step 1: Connect your device to the computer. In the main interface, choose "Unlock Screen Passcode" after connecting your device to your computer.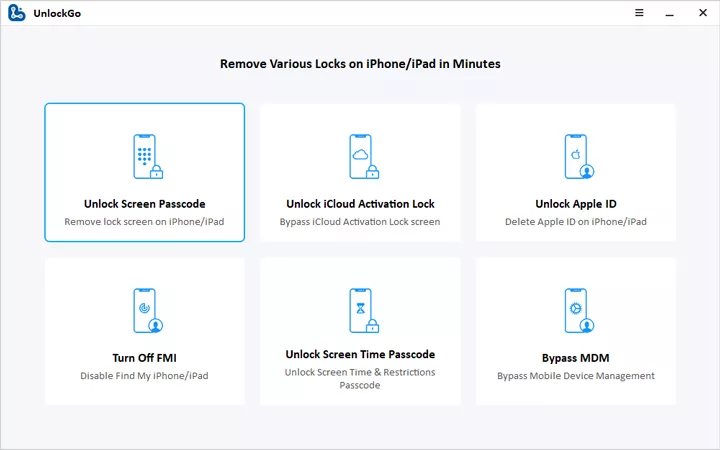 If your computer does not recognize your iPad, put your device into "Recovery Mode" or "DFU Mode" to detect it.
Step 2: Download the latest firmware. Choose the save path and "Download" the latest firmware package. The download process will take some time, and a stable internet connection is required. If already downloaded, click "Select" to import the downloaded firmware into the program.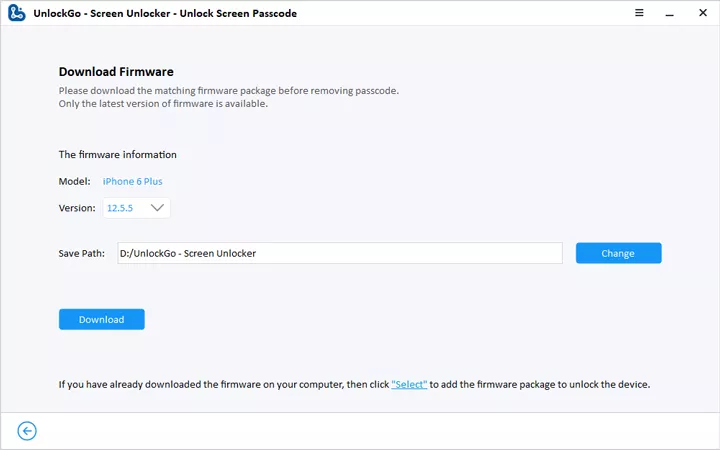 Step 3: Start unlocking process: Once the necessary firmware is downloaded, remove your iPad password by selecting "Start Unlock." Your device should remain connected to your computer throughout the process, which will take several minutes. Your iPad screen is unlocked now, and you can set up your device.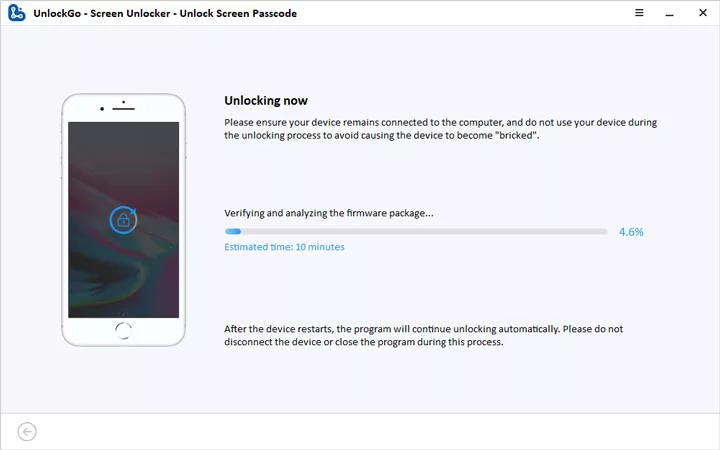 Way 2: Erase your iPad using another iOS Device
When you delete data from your iPad, it does not appear in apps on the iPad but exists in iPad storage. To permanently remove your content and settings from your iPad, erase your iPad if you want to sell your iPad. Make sure that the device you're using and the iPad you want to reset are logged into the same Apple ID, and then follow these steps:
Start the Find iPhone app and enter the Apple ID password. Choose your iPad from the device list that appears on the screen.
Tap Actions at the bottom of the screen, then press Erase iPad and confirm your query.
iPad will be reset if it has access to the Internet. Otherwise, it will be reset at the next connection.
Conclusion
This article discusses different methods to bypass iPad Unavailable Screen if your screen is disabled or stuck. As shown above, there is no difficulty unlocking the unavailable or disabled iPad if you have the appropriate tools. If you can follow the instructions in this post, you will be able to unlock your iPad and start using it again. With the above solutions, iToolab UnlockGo – Bypass iPad Unavailable Scren is the most reliable and effective option that you can use. iToolab UnlockGo is one of the best applications to unlock an iPad Unavailable Screen.