As an iPhone owner, it's only you who can access or remove your iCloud account from the device.
While iCloud helps you safeguard your data, removing it is necessary, especially when you want to sell your iPhone or pass it on to someone else.
Buying a used or second-hand iPhone also comes with its own challenges. This is especially so when you realize the phone's iCloud account was locked by the previous owner or they forgot to log out from the account after using the device.
Taking a step to remove the iCloud account will enable you to access Apple services comfortably.
In this guide, we are going to show you how you can remove iCloud from your iPhone with or even without a password.
Continue reading to learn more.
Why You Want to Remove iCloud Account From iPhone
Every iPhone comes with an integrated iCloud account. And you have to protect your account with a password.
Since you're the only person in charge of your iCloud, you can remove it any time the need arises.
Removing an iCloud account leaves your data protected from any breaches.
Hackers will always lurk around waiting to hack into smart devices to get information that will compromise or harm you.
Your iPhone needs to be iCloud-free when you're selling it. This allows it to be tested and processed quickly and efficiently. When you keep the iCloud locked, your phone's value reduces significantly since it can't be tested and sold.
How to Remove iCloud Account with Password
Option 1. Remove iCloud Account on iPhone
To effectively remove your iCloud account, you can sign out from the Apple ID account and the iTunes and App Store on your iPhone.
If you are using an iOS 10.3 or a later option;
Go to the Settings tab > [your name].
Scroll down, and press Sign Out.
Then enter your Apple ID password before pressing Turn Off.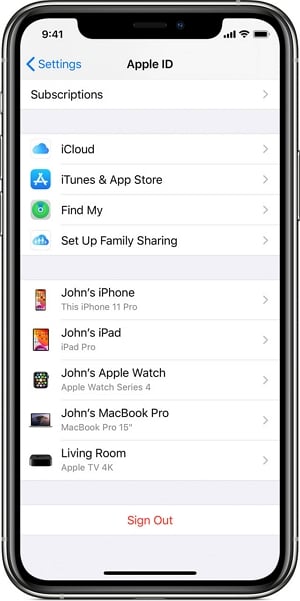 If, on the other hand, you're using iOS 10.2 or an earlier version;
Tap on the Settings tab > iCloud > Sign Out.
Press Sign Out again, then press Delete from My Phone and enter your Apple ID password.
Go to Settings again > iTunes & App Store > Apple ID > Sign Out.
Note: Sometimes you'll be asked for an iCloud password or device passcode. Without a password or passcode, your account will not be deleted. Enter the password/passcode and press Turn Off.
The newest versions of iOS have 'Sign Out' in their iCloud settings panel, while older versions use 'Delete Account' instead.
Option 2. Remove iCloud Account Remotely on icloud.com
You can also go to icloud.com to remove your iCloud account remotely. This will delete everything from iCloud servers and any other devices signed in iCloud with your personal ID.
Your documents, contacts, reminders, photos, calendars, and any other information should be deleted after signing out of your iCloud account.
If you're using Find My Phone and iCloud on the iPhone, you can perform the process remotely by;
Signing in to iCloud.com/find or your Find My app from a different device using your Apple ID.
Open the Find My iPhone and click on All Devices.
Select your iPhone and click erase.
Once the device is erased, click Remove from Account.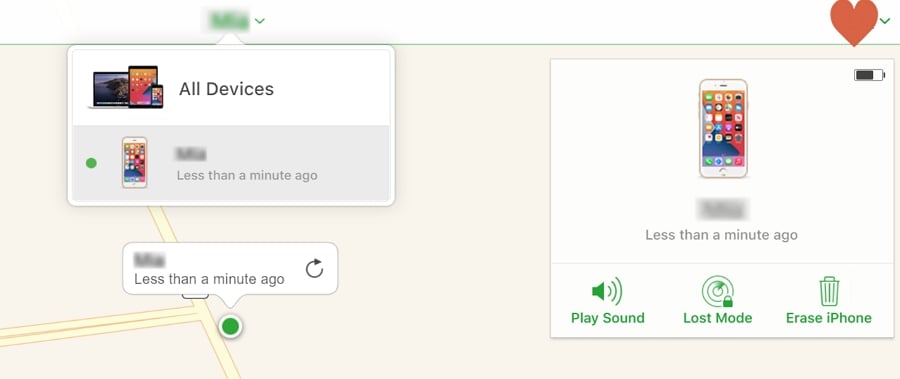 How to Remove iCloud Account on iPhone without Password
Best Option: Use UnlockGo to Remove iCloud without Password Easily
You might have acquired a used iPhone, and the previous owner is still signed into the device using their Apple ID. You'll be forced to remove the iCloud account from your iPhone without a password.
Deleting an iCloud account without password from your iPhone is easier when you use UnlockGo. This tool allows you to remove your iCloud account if you don't have a password when your iPhone has been activated.
After the removal, you can use a new Apple ID to access all iCloud services and iOS features, and your device is separated from the previous Apple ID. It will not be erased or blocked remotely.
Here are steps to follow when you want to remove your iCloud account from your iPhone without a password.
1. Download, install and launch UnlockGo. Use a USB cable to connect the device to a computer.
2. From the UnlockGo home interface, choose the 'Unlock Apple ID' mode and click on the 'Start to Unlock' button to begin the process.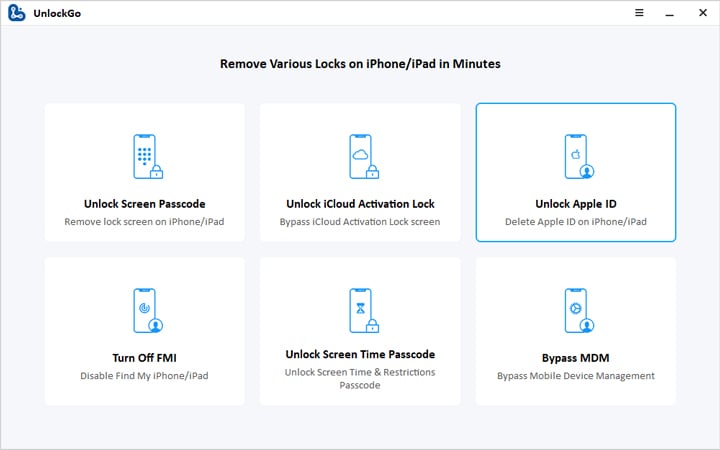 UnlockGo's "Unlock Apple ID" feature is compatible with activated devices running iOS 11.4 and later with Two-Factor Authentication and screen passcode turned on.
Some devices are not supported and will show the message, 'Your device is Not Supported.' UnlockGo has a free trial that allows you to check if your device is supported or not.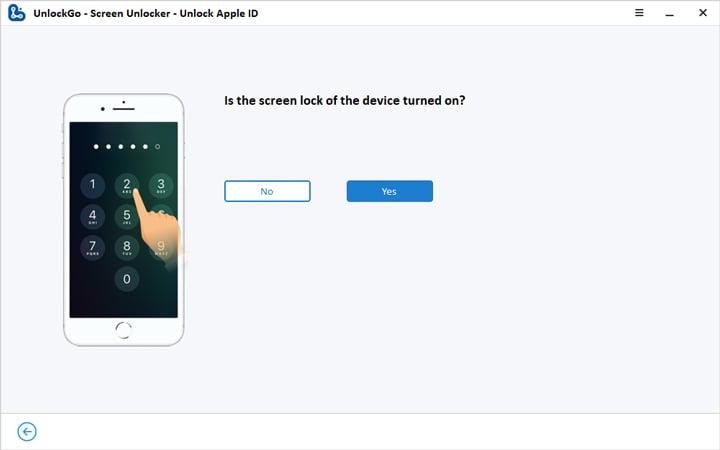 3. Next, you will need to download the firmware to unlock your Apple ID.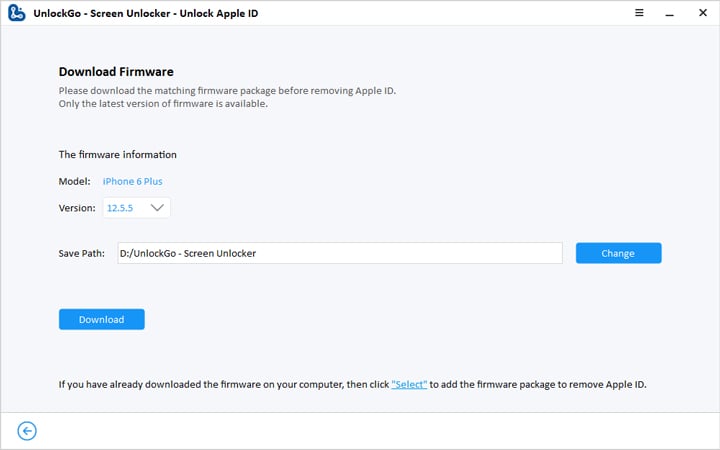 4. Once the firmware is downloaded, UnlockGo will start removing your Apple ID.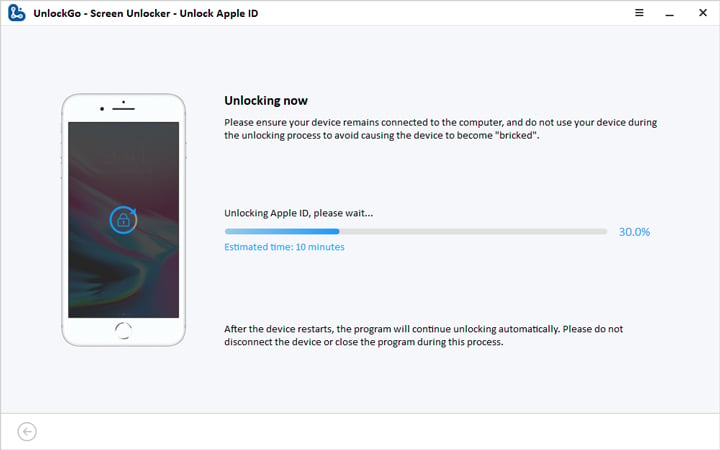 5. It will take some time to unlock the Apple ID. When it completes, your device will restart. Please follow the on-screen tutorial to set up your device.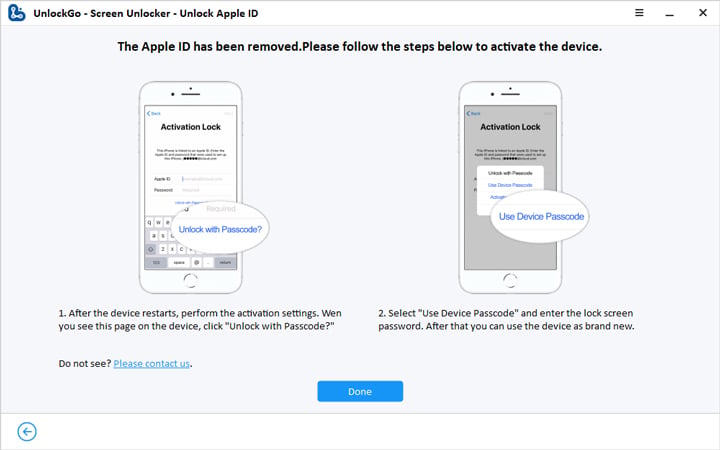 Option 2. Reset Your iCloud Password
It isn't easy to utilize your iPhone's best features when you can't remember your iCloud account's password. Imagine not being able to sign in to your iCloud account, buy an app, or shop at the online stores. This can be pretty inconvenient.
You feel so limited when you have your iPhone in front of you but can't do the things you love doing.
The urge to access these things will drive you to want to reset your iCloud password. Before that, you must know your Apple ID's email address.
Here's how to reset your iCloud password;
Use Windows or Mac PC browser.
Open your browser and type 'appleid.apple.com' in the search box, then press 'Enter' or click on the search icon.
Click the 'Forgot Apple ID or password' link.
Type in your Apple ID and click 'Continue.'
Choose how you want to reset the password.
Follow the on-screen instructions to create your new password.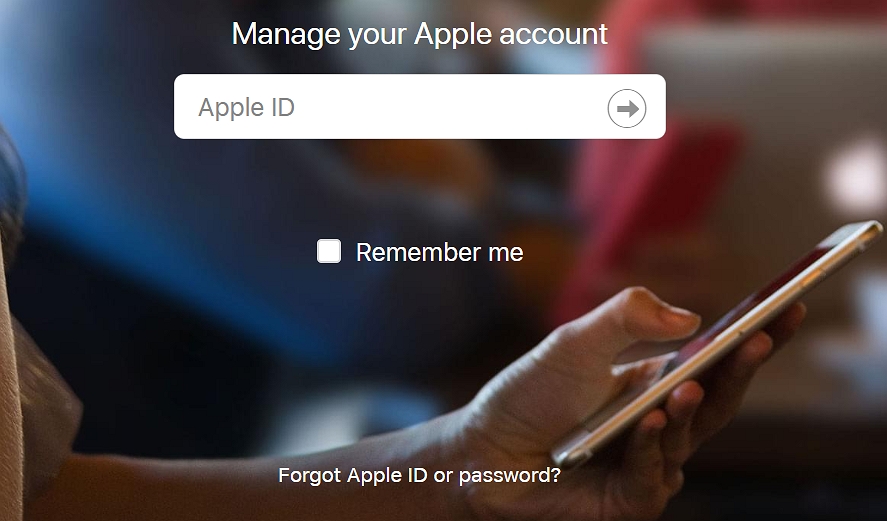 Now you can try logging in to your iCloud account with the new password to confirm if you can access it.
Option 3. Use the iPhone Settings Trick
Using this method may not ensure a 100% success rate, but you can still give it a try anyway.
Here's how to remove your iCloud account without a password using the iPhone settings option.
1. Open Settings and tap on iCloud.
2. While on iCloud, you'll be prompted to enter your password. Key in any random number.
3. Press 'done' after typing the random number. iCloud will confirm that the password is not correct.
4. Press OK and then Cancel. You'll be directed back to the iCloud page.
5. Press Account again and proceed to erase the description before pressing 'Done.'
6. Doing this will take you back to the iCloud home page without requesting a password. Then Find My Phone will be turned off.
7. Scroll further down and press the 'Delete' option.

Wrap up
I hope it will be useful for anyone who is having trouble with removing the iCloud account on iPhone. You can tell us about your problems in the comments section below. We're here to help you get through it.