Hi brought a iPhone 7 Plus n wasn't told it was iCloud locked until it arrived in the post n I went to use it is there anyway to unlock it at all as I don't know the person I brought it off n don't know where they got it from any help would be awesome right now as I just smashed my screen on my iPhone 6s Plus n brought this new one now I've got a iPhone that a paper weight.

— From Apple Community
iCloud activation lock is a security feature introduced by Apple to protect iPhones from unauthorized use. However, if you find yourself with an iCloud locked iPhone 7 or 7 Plus, it can be frustrating and limiting. In this article, we will explore the implications of an iCloud locked iPhone 7/7 Plus and provide you with step-by-step methods to unlock it.
What Happens If An iPhone 7/7 Plus Is iCloud Locked?
When an iPhone 7/7 Plus is iCloud locked, it means that it requires the original owner's iCloud credentials for activation. If you've purchased a used iPhone with iCloud lock, you can only resolve this issue if the original owner logs out of their account. Without their credentials, you won't be able to use any features of the iPhone. The iCloud lock serves as an important safety feature in case of theft or loss, but it can be inconvenient because it limits the following:
Inability to erase data: You can't perform a factory reset or erase the iPhone's data without the original owner's credentials, ensuring your personal data remains protected.
Restricted software updates: An iCloud locked iPhone can't receive software updates, limiting access to new features and security enhancements.
Limited functionality: Overall, an iCloud locked iPhone becomes essentially unusable, restricting access to its features and rendering it like a non-functional device.
Unable to disable "Find My iPhone": The iCloud lock prevents you from turning off the "Find My iPhone" feature, keeping the device traceable and secure.
No access with a new Apple ID: You can't use a new Apple ID to associate the device and access iCloud services such as backups and iCloud Drive.
As for removing the iCloud lock on an iPhone 7/7 Plus, it's not possible to remove it directly. The iCloud lock is tied to Apple's security measures and can only be bypassed or removed with the cooperation of the original owner. If contacting the previous owner is not an option, alternative methods or professional assistance may be necessary to unlock the device.
How to Unlock iCloud Locked iPhone 7/7 Plus?
In this part, we'll introduce some working methods to unlock iPhone 7/7 Plus iCloud.
Way 1. Contact the Previous Owner
The first step to unlocking an iCloud locked iPhone 7/7 Plus is to contact the previous owner. If you purchased the device from a third party, reach out to them and ask them to remove the device from their iCloud account. This process requires the owner's cooperation and can be a quick solution if they are willing to assist you.
Way 2. Using iPhone 7/7 Plus Activation Lock Removal Tool
If contacting the previous owner is not feasible or unsuccessful, you can use specialized software tools like iToolab UnlockGo to bypass the iCloud activation lock on your iPhone 7/7 Plus. iToolab UnlockGo is a comprehensive unlocking tool for iPhone, iPad and iPod touch. It offers a specific feature to bypass iCloud activation lock without password or the previous owner.
Here are the main features of iToolab UnlockGo:
Wide Compatibility: The software is compatible with iPhone 5s to iPhone X running iOS 12.0-16.3.
High Success Rate: Based on the advanced technology, UnlockGo guarantees a high success rate up to 99%.
User-Friendly Interface: UnlockGo provides a simple and user-friendly interface, making the unlocking process easy to understand and perform.
Lifetime Free Update: iToolab team always release new versions to support the latest iOS version and iPhone models, and you can enjoy the lifetime update for free.
To bypass iPhone 7/7 Plus iCloud using iToolab UnlockGo, you can follow these steps:
Start by downloading and installing the UnlockGo software on your Mac computer. Launch the program and select the "Unlock iCloud Activation Lock" option.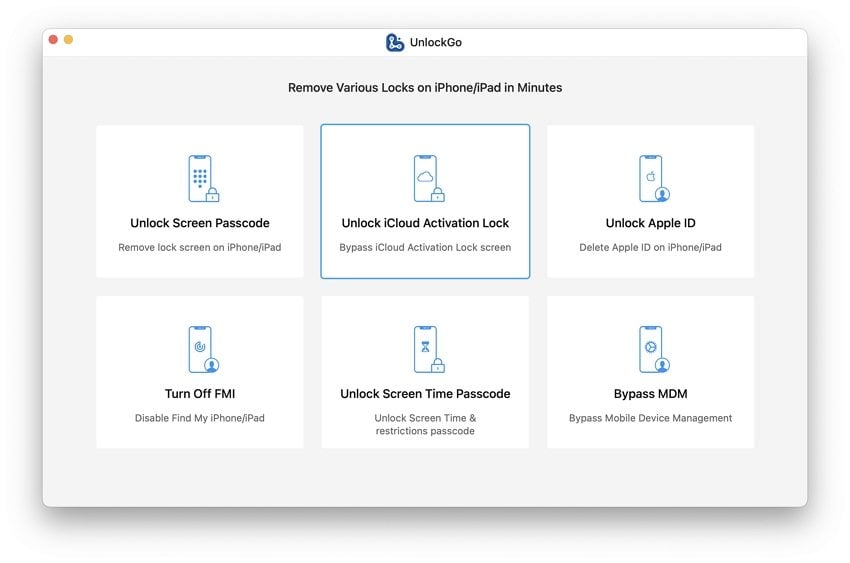 Step 1 Connect your iPhone 7/7 Plus to your Mac using a USB cable. Read the note carefully and click "Start" to proceed.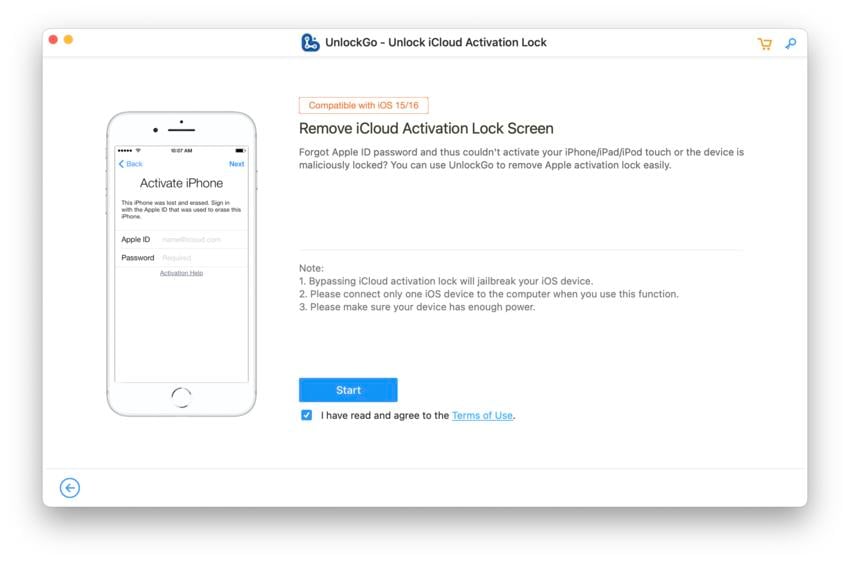 Step 2 Follow the on-screen instructions to put your device into DFU mode, which is required for the iCloud activation lock removal process.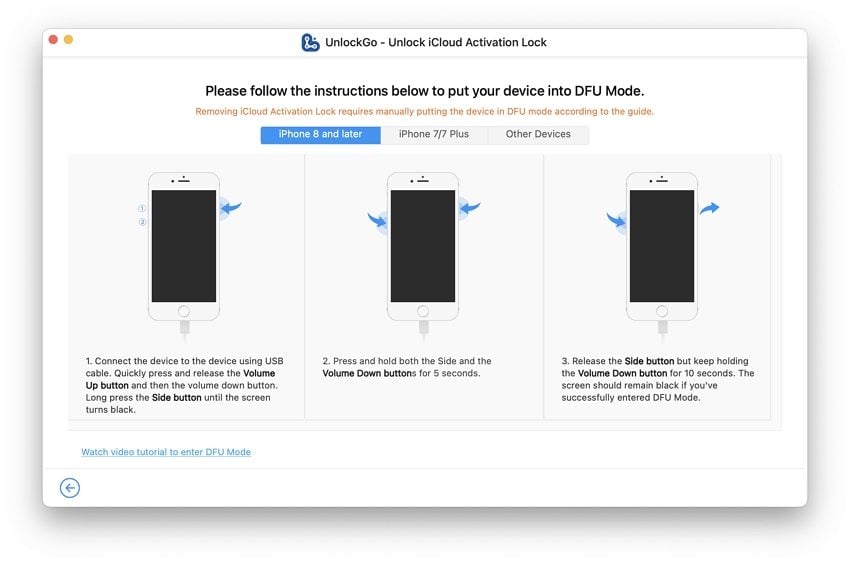 Step 3 Once your device is in DFU mode, the program will begin removing the activation lock. The entire process usually takes around 1-2 minutes.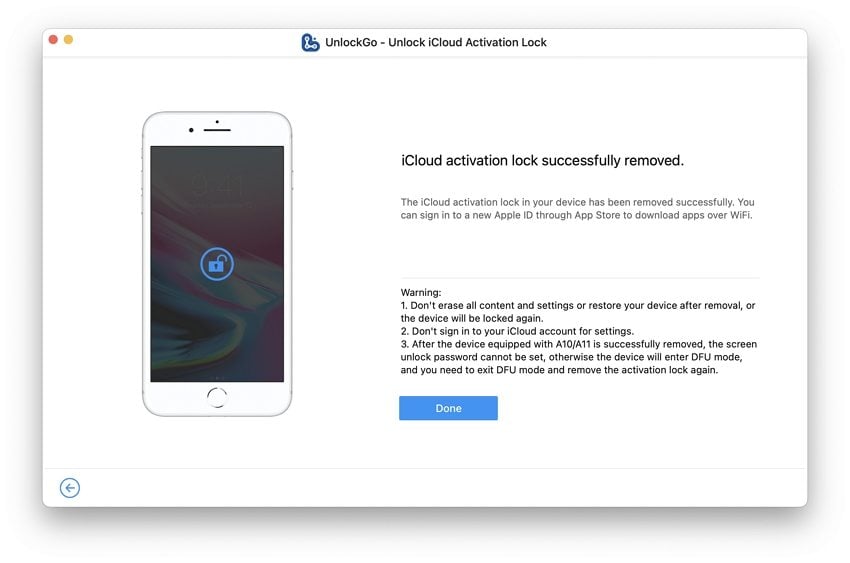 Note: It's important to avoid setting a screen passcode on your iPhone (A10/A11) after the activation lock is successfully bypassed. Setting a passcode can trigger the iCloud lock again, requiring you to repeat the unlocking process.
If you are a Windows user, you can check this guide to unlock iPhone 7/7 Plus iCloud lock.
Way 3. Unlock iCloud Locked iPhone 7/7 Plus without Computer
If you don't have access to a computer, there is another method to unlock iPhone 7/7 Plus iCloud for free. This method involves using the DNS bypass technique, which redirects your device to a different server to bypass iCloud activation. However, this method only works for iOS 8.0-10.0.
To unlock iCloud locked iPhone 7/7 Plus without a computer using DNS bypass, follow these steps:
1. Power on your iPhone and go through the initial device setup by following the on-screen prompts.
2. After choosing your language and nation, go to the Wi-Fi settings page.
3. On the Wi-Fi settings screen, tap the (i) symbol next to the Wi-Fi network you're connected to.
4. Disconnect from the Wi-Fi network by tapping "Forget this Network" under the Connection Settings menu.
5. To unlock the iCloud activation lock, press the (i) button once more and type in a DNS server IP address. Based on your location, you can use the following IP addresses:
104.154.51.7 for USA
104.155.28.90 for Europe
35.199.88.219 for South America
104.155.220.58 for Asia
35.189.47.23 for Australia and Oceania
78.100.17.60 for Other continents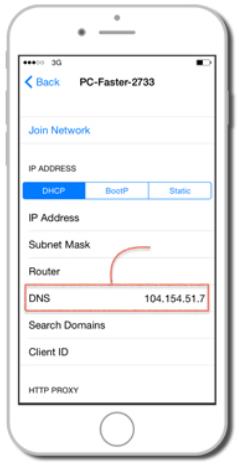 6. Turn on Wi-Fi, then choose the Wi-Fi network you want to connect to by tapping the back button on the left side of the screen. For the chosen network, enter the password.
7. The iCloud bypass screen will appear after you tap "Next Page" and "Back."
8. Your device will connect to the server associated with the DNS address you entered, allowing you to access certain functions of your iPhone.
While this method can provide temporary access to your iPhone 7/7 Plus, it has several drawbacks. It only bypasses the activation lock and does not remove it permanently. Additionally, it limits the functionality of your device, and certain features may not work properly.
Bypass Activation Lock on Other iPhone Models
In addition to the iPhone 7/7 Plus, we also have detailed guides for other iPhone/iPad models.
Unlock Your iCloud Locked iPhone 7/7 Plus Now
If you find yourself with an iCloud locked iPhone 7 or 7 Plus, it's essential to explore the available options to regain access to your device. By contacting the previous owner or using specialized software tool like iToolab UnlockGo, you can bypass the iCloud activation lock and unlock your iPhone.