Undoubtedly, WhatsApp has become an important part of your business, as, without it, you can't reach your target audience. But sending thousands of messages on WhatsApp to their customers can be a daunting task, that is where Bulk WhatsApp Sender software comes in. These third-party programs allow users to send WhatsApp messages in bulk. If you are looking for the best bulk WhatsApp sender programs, then continue reading this article.
Is It Possible to Send Bulk WhatsApp Messages?
Yes, it is possible to Send Bulk WhatsApp messages via WhatsApp. That's why Marketer uses it to promote their business. However, WhatsApp allows you to send bulk messages via the third-party program.
Here are the top benefits of using WhatsApp Bulk Sender software.
Time-saving: By automating messages and sending those in bulk will save a lot of time and effort.
Ideal for Customer Engagement: With the help of these programs, businesses can easily connect with more people and improve the customer engagement ratio.
Improved Teams Collaboration: These programs can also be used to build a strong team.
Better tracking: Bulk WhatsApp send tools provides businesses with valuable insight and help them track their performances.
Higher Reach: WhatsApp is the best platform to reach a larger audience quickly and easily.
Perfect for Real Time Communication: With the help of these apps, businesses can communicate with their customers easily in real time which is perfect for improving business.
Personalized Communication: Bulk WhatsApp sender allows its users to personalize their communication with their customers and helps to build a more meaningful relationship.
Improves Brand Positioning: We all know that reaching more people builds brand position in the market.
Cost-effective: As compared to other marketing tools, WhatsApp bulk sender are more cost-effective.
Improves customer satisfaction: By sending information and the latest updates to your customer on daily bases helps to build a strong connection.
How Do I Create a Bulk WhatsApp Sender?
You can use different WhatsApp bulk message sender free apps to create bulk messages for your customers. Below we have discussed some of the top apps that you can use.
Top 7 WhatsApp Bulk Message Sender Software
Here is the list of our top 7 WhatsApp Bulk Message Sender Software available online.
Brevo
DelighChat
Vepaar
WATI
NovoChat
Zoko
Sendwo
Top 5 WhatsApp Bulk Message Sender App
Sirena
WhatsMarketing Software
HubSpot Marketing Automation software
AutoBlast Messenger
Sampark Setu
These are the top tools that you can use to send bulk messages on WhatsApp. But if you don't want to use them, you can also try sending free unlimited WhatsApp bulk message from Excel.
What Happens If You Send Bulk Messages on WhatsApp?
Sending bulk messages on WhatsApp is a good idea for fast communication, which is mostly good for your business. However, sometimes it can be annoying and time-consuming as well, but it totally depends on the audience you are targeting. However, remember that sending bulk messages can violate WhatsApp policy as well.
Extra Tip: How to Export Bulk WhatsApp Messages to Computer?
If you want to export all your WhatsApp Messages to your Computer, then the best program that will help you to do this job is iToolab WatsGo – WhatsApp Backup Exporter. It allows you to export WhatsApp backup to your computer from any device. Moreover, with the help of this same tool, you can easily restore the exported chats to any device at any time.
This program also allows you to view your backup list so that you can view all the content available on your Backup file. Now let's not waste any more time and show you how to export bulk WhatsApp messages to a computer.
Step 1. Download and launch iToolab WatsGo on your PC and then select the WhatsApp backup option available on the main menu.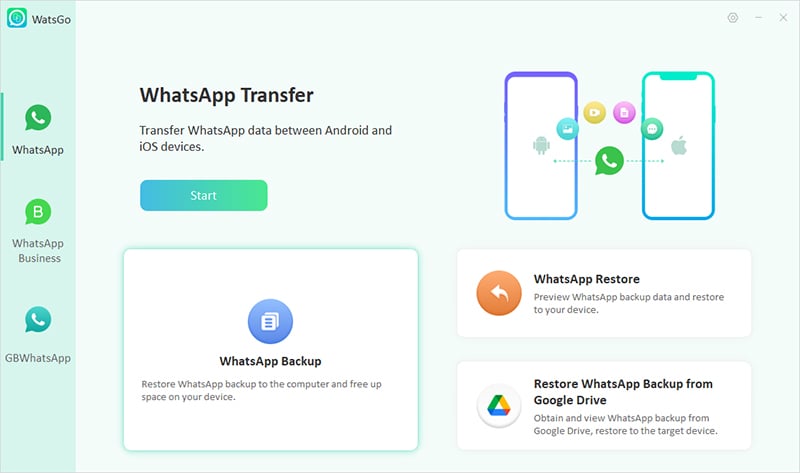 Step 2. Connect the device from which you want to export WhatsApp messages and then select it from the drop-down menu. Then click on Backup.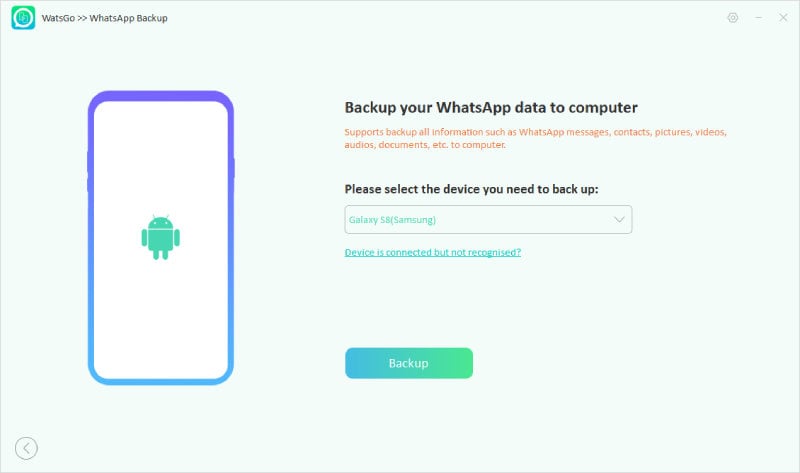 Step 3. Now enable End-to-End Encryption on your WhatsApp by following the steps mentioned below in the image.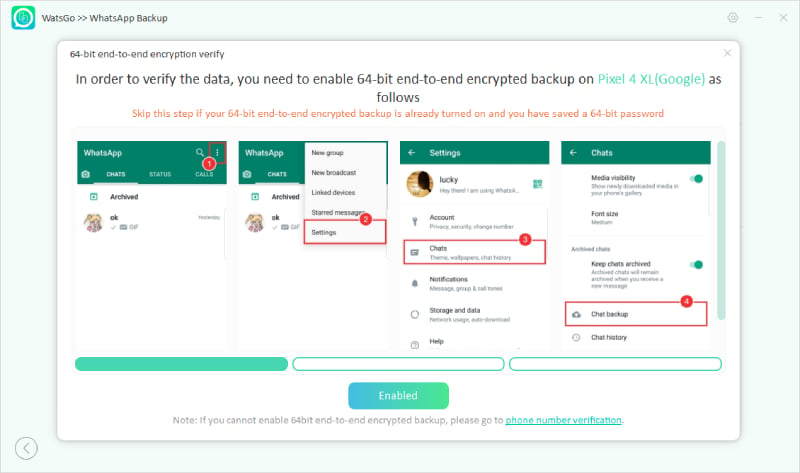 Step 4. Once end-to-end encryption is successfully enabled, the program will start obtaining data and generates the backup.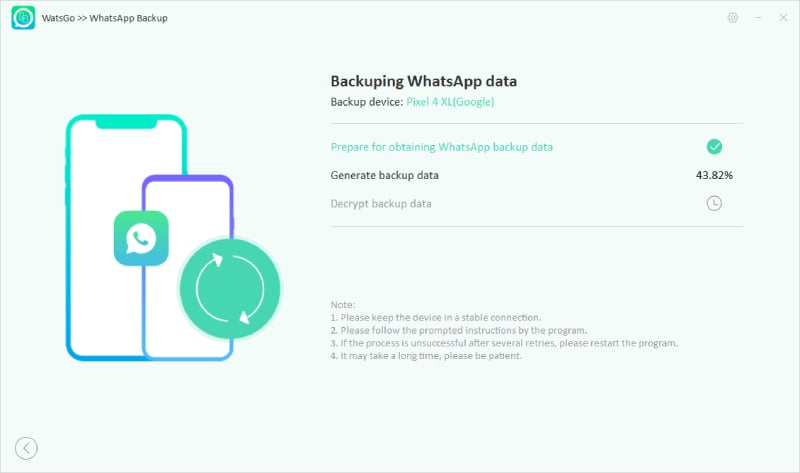 Step 5. After that, you have to decrypt your backup with a 64-bit password.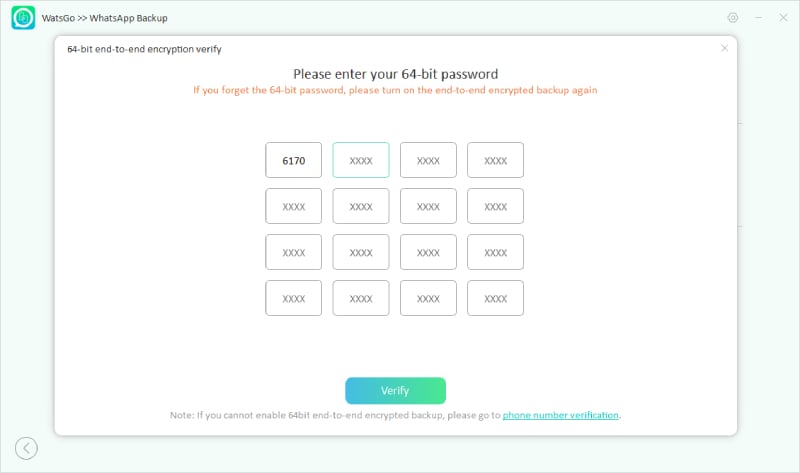 Step 6. Once you have verified your backup soon, WhatsApp will be backup on your computer successfully; click on view backup list to preview your backup file.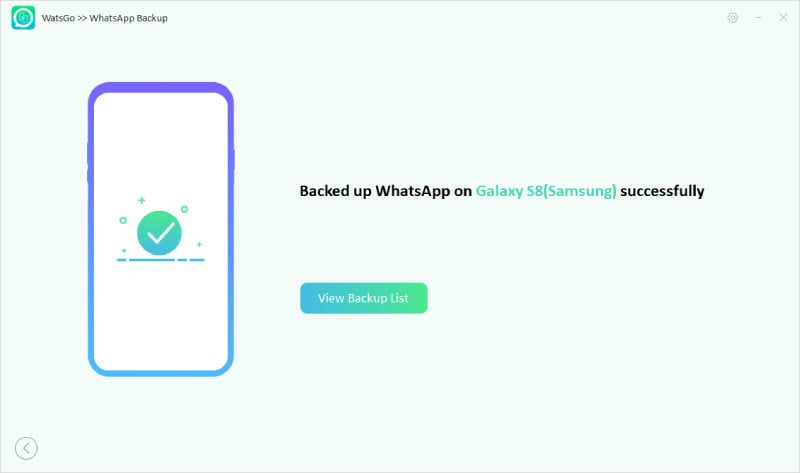 Here's the detailed backup content for you to check and select any one to export.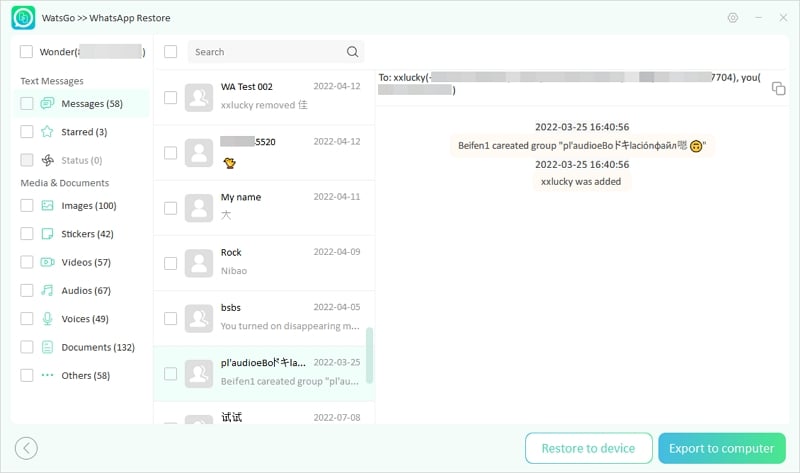 Summary
That's it; in this article, we have learned about WA sender-free bulk messaging software, how to create bulk messages, 12 Bulk WhatsApp sender programs, what are their benefit and more. Hope this guide will help you understand why it is important to use this program to improve your business marketing.
Furthermore, at the end of this article, we have also mentioned a tool that will help your export all your WhatsApp bulk messages to your computer. The tool name is iToolab WatsGo.