Forgetting passwords is common as we all have several personal accounts on different devices. For Windows password recovery, Lazesoft is a prominent name, but you may not like it for some good reasons. Well, we will present some of the best passwords reset Lazesoft alternatives – UnlockGo – Windows Password Recovery. All of these tools have some pros and cons that we will explore in this guide.
Part 1: What is Lazesoft Password Recovery Suite?
Every user needs to have to date backup of important passwords and files. If you forgot to transfer data and the system crashed, the Lazesoft suite can help you here. The same goes for password recovery and reset for windows. Complete Lazesoft password recovery suite consists of tools for password recovery, data recovery, disk image and windows recovery.
Here are some disadvantages that might force you to consider advanced alternatives:
The success rate for this tool is quite low for Windows 8 and later versions.
The user interface is boring and old.
Does not perform well for password recovery and reset.
Part 2: Best 6 Password Reset Lazesoft Alternatives
Now, as you value your important data and files, we will help you with some other options that perform quite well and have amazing features.
1. UnlockGo – Windows Password Recovery
We all want a tool that does not pose an issue for beginners and has solid features. So, UnlockGo for windows has been the top pick for password recovery and reset for a long time. The team behind this amazing tool has specifically focused on tackling the security measurements in the latest versions.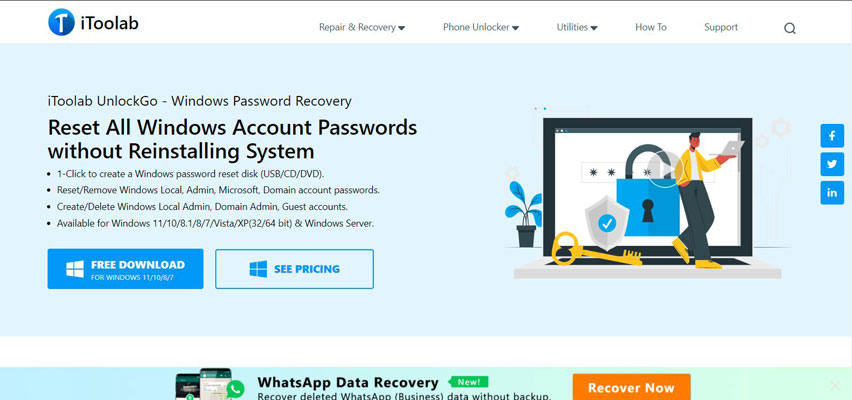 The use of advanced algorithms and techniques helps to get the highest success rate for all password reset attempts. Here are four ways how UnlockGo can save your day when you forget your Windows password:
Create windows reset disk.
Reset windows password instantly.
Delete windows account.
Create new windows account.
👍 Pros
Secure and safe password reset by using different password cracking techniques.
Quite reasonable prices and packages that suit all users.
Offers different ways to handle the password forgot situation.
UI is interactive and offers clear instructions.
Cons
The only thing that could annoy you is the paid subscription. This is a free tool for download, but you will have to pay to see this tool in action. Luckily, the packages are worth it and cost almost nothing compared to other competitors.
Tenorshare Password Recovery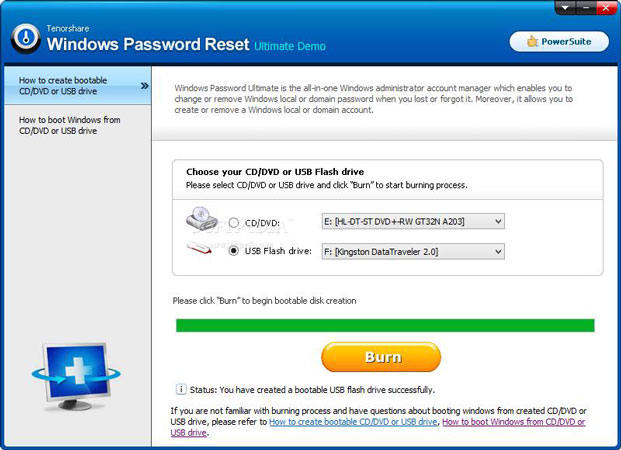 The usability and robustness of this tool have been improved for the latest operating systems. The prime focus of this company is to ease the password recovery process for the smartphone owners, but you can get support for windows too. You get the feel of a premium tool with lots of features.
👍 Pros
Reset for forgotten windows password instantly.
Empty DOS-like environment helping and supporting novices.
Windows disk image backup and restore tool.
Create new windows account after resetting the Windows password by using different password cracking techniques in plain text.
Cons
You have limited options for the password reset.
The free version does not get the job done.
The interface needs updates.
Prices are quite high with no flexible packages.
Ophcrack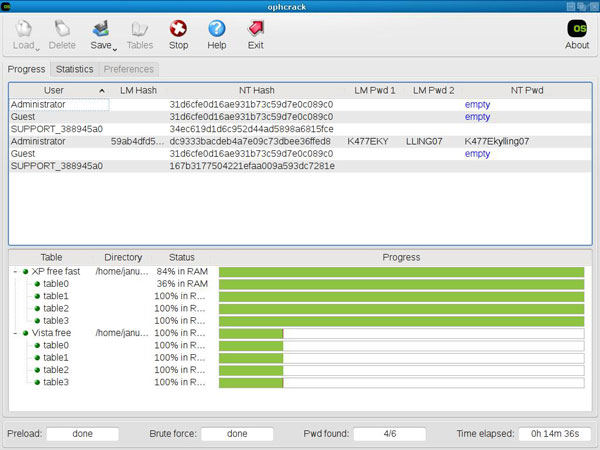 The list of the password reset Lazesoft alternatives will be incomplete without mentioning Ophcrack. With this amazing tool, you can reset your windows password or recover your password for forgotten windows login.
👍 Pros
Supports all the latest operating systems for all time to date.
Reset windows password instantly.
Simple UI with detailed instructions.
Works for Mac and Linux too.
Cons
The software requires the downloading of an additional 649MB file.
The password recovery process requires the burning of disk images with 3rd party software.
Does not perform well for Windows 8, 8.1, 10 and 11.
If you are still interested in using Ophcrack as a Lazesoft alternative, you can read the detailed step-by-step guide about this password reset tool Ophcrack.
Offline NT Password & Registry Editor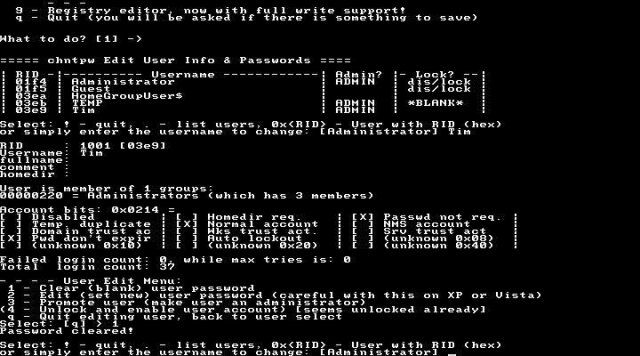 If you aim to recover or reset your windows password without internet connectivity, you can give Offline NT Password & Registry Editor a try. This tool works quite well even if you don't have the old password. The tool is free for use, and expert developers can also make other modifications.
👍 Pros
Free and open-source password recovery tool.
Does not demand an active internet connection or the previous password.
Cons
The Command-line interface is a thing of the past, and not all users know how to use this tool without the graphical interface.
John the Ripper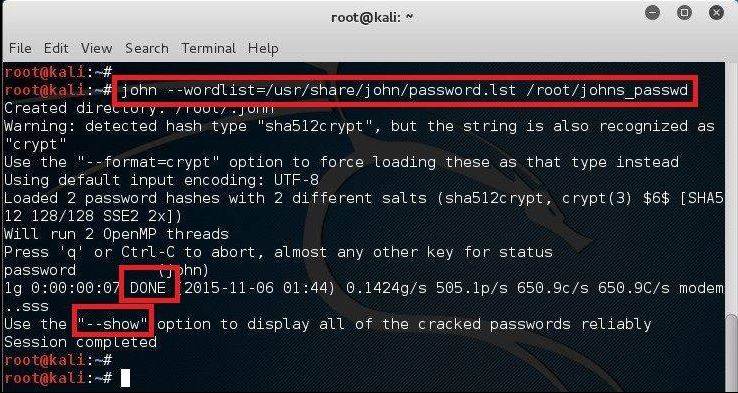 In the world of free password cracking tools, John the Ripper is the fancy name, but it has some outstanding features too. As with any free tool, you don't get to enjoy the premium perks; still, this tool is worth it if you want to give it a try.
👍 Pros
Free of cost password recovery tool.
Advance options for the experts and technical users.
Cons
The tool is a little bit more complicated for the new users.
Users need to log in to an administrator account to install this tool.
Trinity Rescue Kit
For the users who love open source tools and software, Trinity is the real treat. You can use it to recover and remove windows passwords and perform disk cleanup and recovery processes. There are some additional features too.
👍 Pros
It is totally free and does not cost anything.
Create or delete a windows account.
Cons
Works with a command-line interface only.
New users may not be able to use this tool.
Part 3: Extra Tips for Windows Password Reset
As you might have noticed that UnlockGo is the ultimate winner here, you also need to know some simple steps to use UnlockGo for a windows password reset. Among all password reset Lazesoft alternatives, UnlockGo has the most interactive and easy-to-use UI.
Step 1: Install UnlockGo
You need to have access to another PC or laptop where you can install a password recovery tool.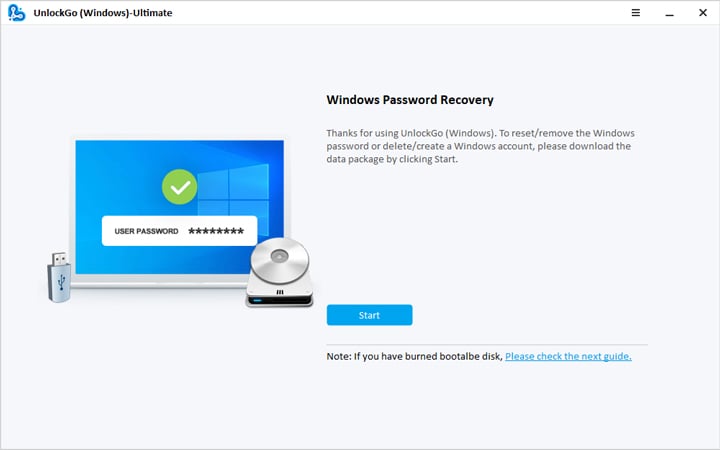 Step 2: Create Reset Disk
Open the UnlockGo tool on the other device and create password recovery and reset the disk or USB.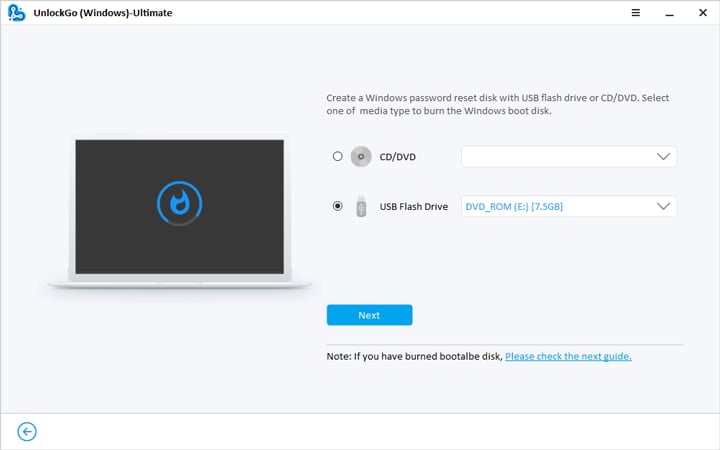 Step 3: Reset the Password
Insert that reset disk or USB in the target PC or laptop and follow the simple instructions to remove the password.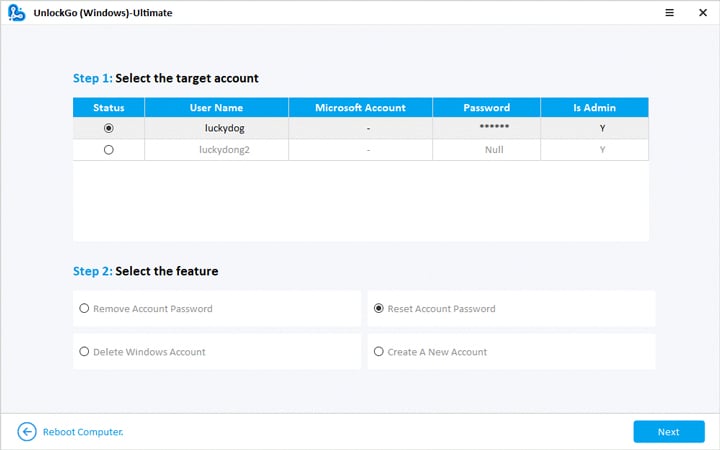 Wrapping Up
These tools have some pros and cons but choosing the right one is not hard now. UnlockGo – Windows Password Recovery will surprise you due to reasonable price packages and other features compared to the password reset Lazesoft alternatives. Give it a try now and grab your copy now.