Millions of users are still using Windows 7,although Microsoft users are upgrading to the latest version for better features and options, as it has been an all-time favorite version for commercial and personal use.
Some users are still stuck with Windows 7 because they don't want to pay for the official upgrade, while some are big fans as Windows 7 is easier to use. No matter what, you need to know how to remove a password Windows 7 when forgot Windows 7 password. Here are the five most effective methods to remove password Windows 7.
How to Remove a Password from Windows 7
Way 1. Remove Login/Admin Windows 7 Password without CD
Whether you need to remove an administrator account or user account for Windows 7, it is hard to make it happen without a valid password. UnlockGo (Windows) is an advanced password reset tool for Windows that can help to reset the Windows password for Windows 7 or any other version.
When it comes to how to remove an administrator account in Windows 7 without a password, the process is quite easy and takes a few minutes only. UnlockGo – Windows Password Recovery worths a try! Here are the steps that you need to follow.
1. Download UnlockGo – Windows Password Recovery
You need to install and then launch the tool. You can use a disk or USB to create the reset disk. After successfully connecting the USB or disk, start the burning process. The same USB can be used as a password reset disk to remove passwords on Windows 7.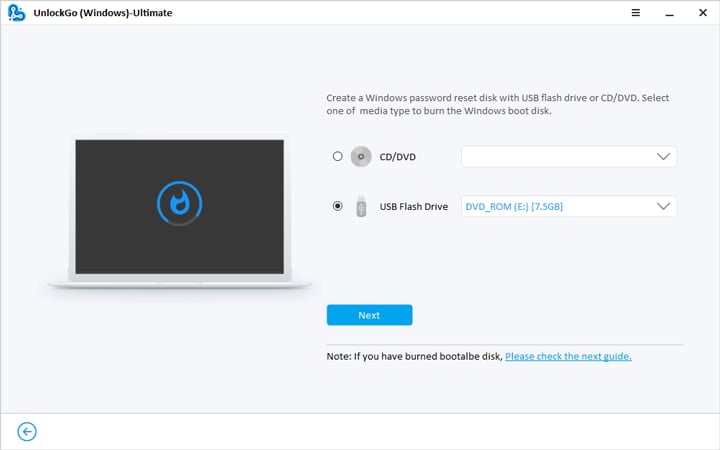 2. Boot Locked Computer with Reset Disk
Now, restart the locked computer with Windows 7, where you want to remove the Windows 7 password and boot the system with a reset disk. Different computers require different boot device priority settings that you can choose and then press F10 to save the settings.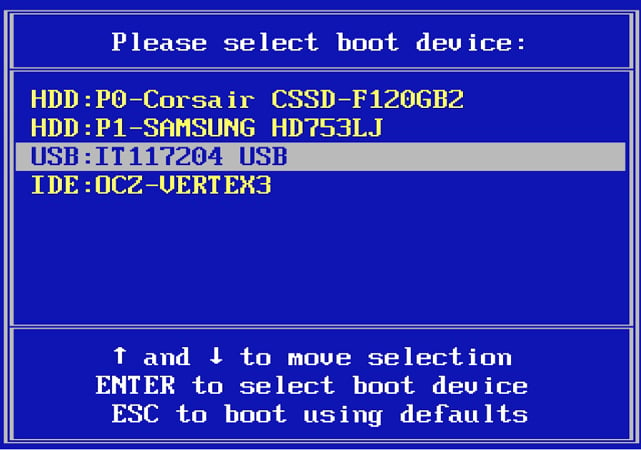 3. Remove Windows 7 Password
Now, choose the remove account password option from the final screen and press the Next button. You can enter the new password after removing the password, or you can skip password protection.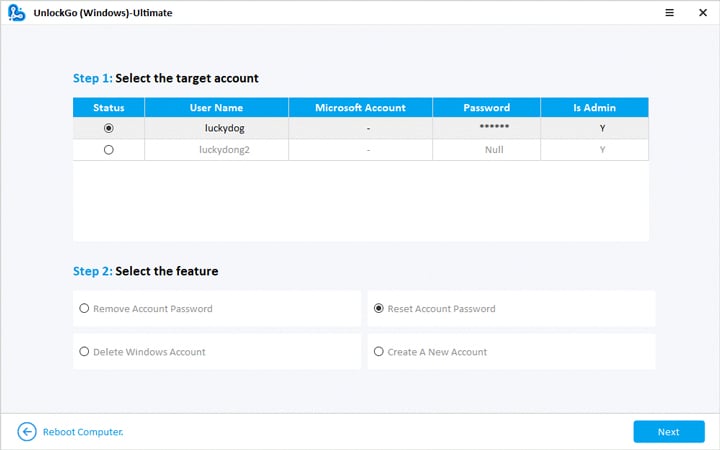 Way 2. Remove Windows 7 Password with Hiren's BootCD
Hiren's BootCD is a basic tool that is meant to facilitate the user with the resetting and removal of Windows passwords. This is not a modern tool that you might want to use in 2022, but it gets the job done somehow. Here are the steps on how to remove Windows 7 password Hiren's BootCD.
Boot your Windows 7 with Hiren's BootCD and choose "Mini Windows XP," press enter, and wait for the boot to finish.
Click on the HBCD icon on the desktop.
Open HBCD and choose Program >> Passwords/keys >> NTPW Edit.
Choose the partition where Windows is installed in the path to the SAM file field.
Select the user name and then set the new password or leave it blank to remove the password.
Save changes and close Hiren's BootCD program and eject the CD and you are all done here.
Way 3. Remove Windows 7 Password Using Command Prompt
Resetting or removing Windows 7 passwords with a command prompt is easier when you have step-by-step instructions. The process is quite easy when you have access to the Windows 7 system. It may not work if you don't know the password, as you need Administrator account privileges to use this method.
Type CMD in the search bar and run CMD as administrator by clicking on it.

Type "net user" and press enter, and you will see the list of the users; then type the command "net user USERNAME NEWPASSWORD" where USERNAME will be replaced with the actual user name on Windows 7, and the NEWPASSWORD will be replaced with the newly set password.

Once you hit enter, you will be able to use the new password for that user in Windows 7.
Way 4. Remove Windows 7 Password Using Shortcut
Did you know there is another admin account that can be used to remove Windows 7 passwords if you forgot the password for your account? Here are the steps to remove Windows 7 passwords via administrator account.
On the login screen, press CTRL+ALT+DEL to access the available account and choose the administrator account, and it will require no password to access the system.
Go to Control Panel >> User Accounts >> Family Safety User Accounts.

Choose Manage another Account and then select the account where you want to reset Windows 7 password.
Here you can choose to remove a password or reset the password and save changes.
You have successfully removed the password for Windows 7 without CD.
Way 5. Remove Windows 7 Password with Windows Password Tool
There are different other programs available for Windows 7 that can be used to remove the password. Some of these tools are free, while some are paid. Depending upon your needs, you can choose any of the tools that meet your requirements.
1. Ophcrack is a free tool that can be used to remove simple passwords for some versions of Windows by using Brute-force modules. This is not the most advanced tool, but you can use it for general-purpose password bypass operations.
2. PCUnlocker is another great choice, but it is a paid tool with a price starting at $31, and this tool can perform different actions, including resetting your lost or forgotten Windows admin/user password instantly.
3. The same goes for iSumsoft Windows Password Refixer because it is also used to reset passwords without erasing the user's data. You can perform different security bypass operations with this one product.
4. And Kon-Boot might also interest you because this tool is also meant to help you to remove passwords without having access to the old password.
All of these tools have some strengths and some weaknesses too. It is better to use our recommended product for better results.
Summary
From UnlockGo – Windows Password Recovery to using a command prompt to remove Windows 7 password, all methods are described in detail. Now, it is your call to choose a solid and easy-to-use tool like UnlockGo – Windows Password Recovery, or you want to waste hours with manual ways. The best thing about UnlockGo – Windows Password Recovery is that it does not remove the data and does not require Windows installation. You can use UnlockGo – Windows Password Recovery right now to remove the password for Windows 7.
Remove password for Windows 7 without Logging in
Remove Local user/admin password in Windows 7
Remove Domain user/admin password in Windows 7
Create Windows 7 password reset disk in 1 click