"After updating the iOS to the latest version, the Location Services function on my iPhone has stopped working. Now, I am unable to use any app that depends on this GPS feature. How to fix the iPhone Location Services not working error?"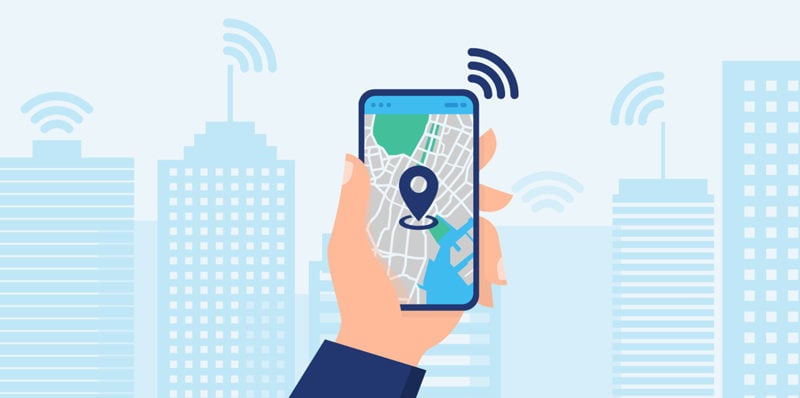 Location Services are a blessing on an iPhone, which makes your life easier by providing valuable GPS-based data on your iPhone. Also, it syncs with several applications that you install on your phone to help them function properly. But what if you find that you are suddenly facing the Location Services on iPhone not working error?
It's a troubling situation. The good news is that you can get to know several solutions that will help you resolve this issue. Simply read the post to learn more!
Part 1: Why Is Location Services Not Working on iPhone?
Knowing the actual reason that is causing the Location Services to malfunction can assist you in implementing the correct solution and making the feature operational quickly.
We have listed some factors why the Location Services on iPhone not working issue is occurring on your iOS device here. Check them out!
iOS Issue: There is a possibility that some error during iOS installation caused the Location Service to malfunction. It could be a bug or an issue with the most recent iOS build.
Internet Connectivity Problem: Location Services is wholly dependent on the internet. If your iPhone isn't connected to any network(Wi-Fi or Cellular Data), this issue will occur continually.
Incorrect Date & Time Settings: We recommend checking if you have set the correct time and date(according to your region). If not, this could be the factor behind the annoying error.
Part 2: 8 Ways to Fix Location Services Not Working on iPhone
Once you pinpoint the reason causing the iPhone 11/12/13 Location Services not working error, you can implement the following solutions to resolve it yourself in no time, without seeking the help of Apple Support.
Here are the top 8 methods:
1. Disable and Enable Location Services
Try restarting the Location Services function on the iPhone to make it operational again. Here is how you can do that:
Go to Privacy from Settings.
Tap on Location Services, and turn it off.
Now, remaining on the same menu, switch the function on.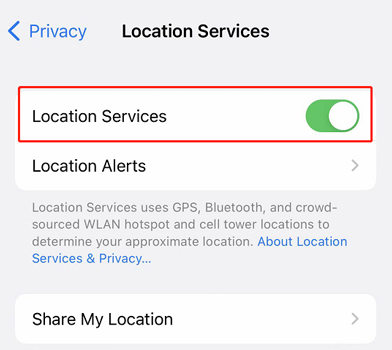 2. Restart iPhone
There is nothing that restarting the iPhone can't fix. In case your iPhone Location Services is not working, restart your respective iOS device. Once you do that, try sharing the location with a trusted person or opening an app that requires Location Services to verify whether it is working.
3. Update or Reinstall iOS
Suppose you use an outdated iOS version or incorrectly installed the latest one. In that case, we suggest installing the operating system one more time to make Location Services functional again.
The method is as follows:
Go to Settings and access the General menu.
There, tap on Software Update and check for the latest version.
Just follow the onscreen instructions to successfully install iOS on your iPhone.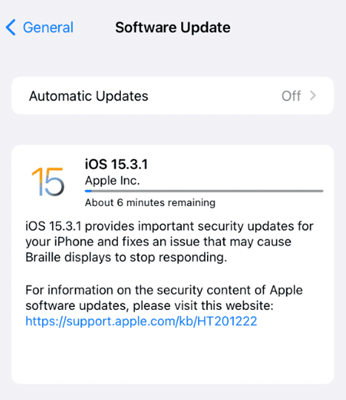 4. Set the Time
You might have manually set the incorrect date and time on your iPhone, which could be behind the iPhone Location Services not working issue. To fix it quickly, enable the Automatically Set the Date & Time function. Check out the steps below:
Tap on the Settings app.
Go to General and tap on it.
Tap on the switch beside Set Automatically.
Now, with the time updating itself automatically there will be no issue for any app to use the iPhone location services. This will help the GPS of the iPhone to sync more accurately with the satellites and provide location information efficiently.
5. Check the Internet
As discussed earlier, the iPhone should always be connected to the internet for the Location Services app to work correctly. Ensure the internet is working on the iPhone.
6. Switch on Background App Refresh
Enabling Background App Refresh on your iPhone will allow the location-dependent application to automatically update its GPS data without you needing to do anything manually.
You can enable it by following the steps below:
Head over to Settings and tap General.
There, select Background App Refresh, and select the Wi-Fi & Mobile Data option.
That's it!

7. Check Content & Privacy Restrictions Settings
There is a chance that you have accidentally disabled the Content & Privacy Restrictions in the newly introduced Screen Time settings. You can verify it by applying the steps mentioned here:
Tap on Screen Time from Settings.
Choose Content Privacy & Restrictions, and tap Location Services under the Privacy section.
Lastly, hit Allow Changes.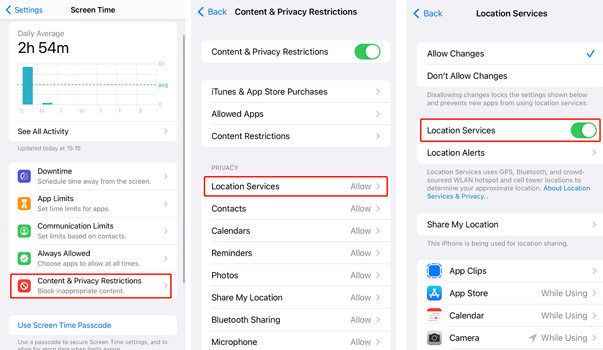 8. Reset the Device
If nothing works for you, this option will definitely make the Location Services work again. Try resetting the iPhone, but we recommend using this solution as a last resort as you could risk losing your data(if not backed up).
Check out the guidelines below:
Access the General button from iPhone Settings.
Tap Reset iPhone, and select Reset.
Now, choose the Reset All Settings option.
Enter your Apple ID and Password to confirm the action.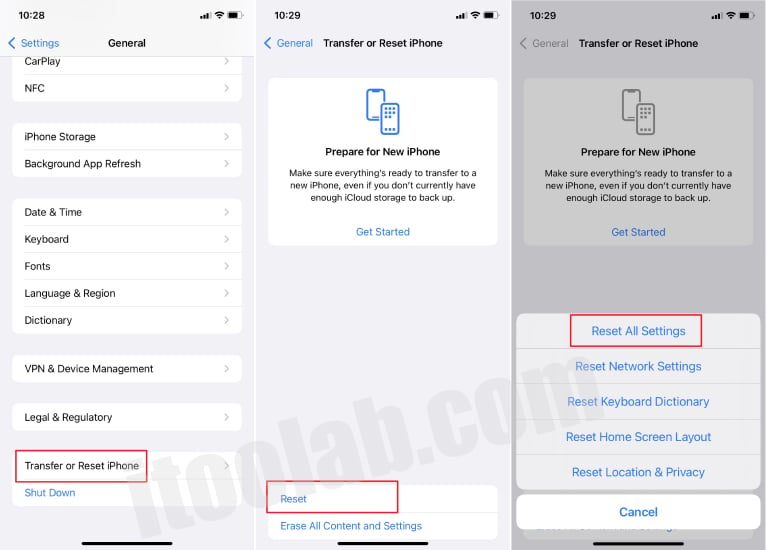 Location Tips: One-Click to Change Current Location on iPhone
Once you are able to fix the iPhone Location Services not working error, the next step is implementing steps to preserve your privacy so that no one can track your whereabouts.
Well, you can use the iToolab AnyGo spoofing program to teleport to any location you want in no time, even if you are using the latest iPhone. This way, no one will know where you are unless you want them to find out. With this app, you can bypass geo-restrictions to watch streaming content or play AR games, such as Pokemon Go.
AnyGo is downloadable on all modern Windows PC or Macs. Go through the following guide to change your iPhone location instantly:
Step 1 Connect the iPhone with the PC/Mac using a USB cable and launch iToolab AnyGo. On the home screen, click Start.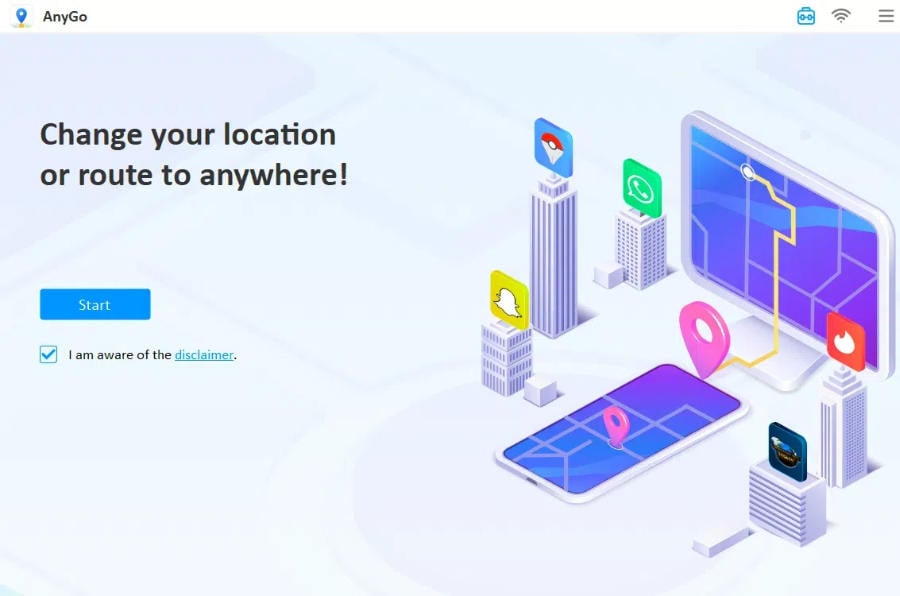 Step 2 Verify if AnyGo is displaying the correct location of your iPhone. If not, Center On to fix it.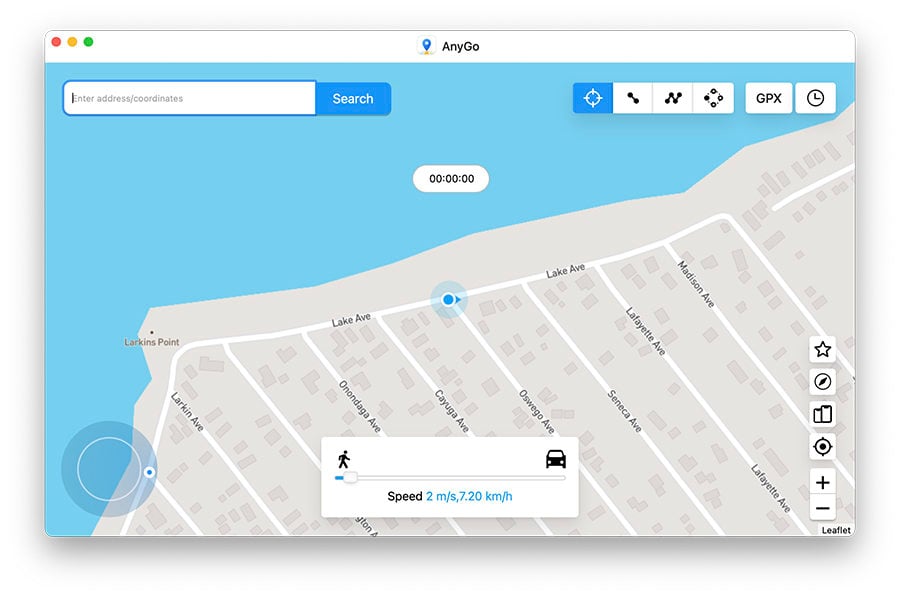 Step 3 Now, click Teleport, and type where you want to spoof your device.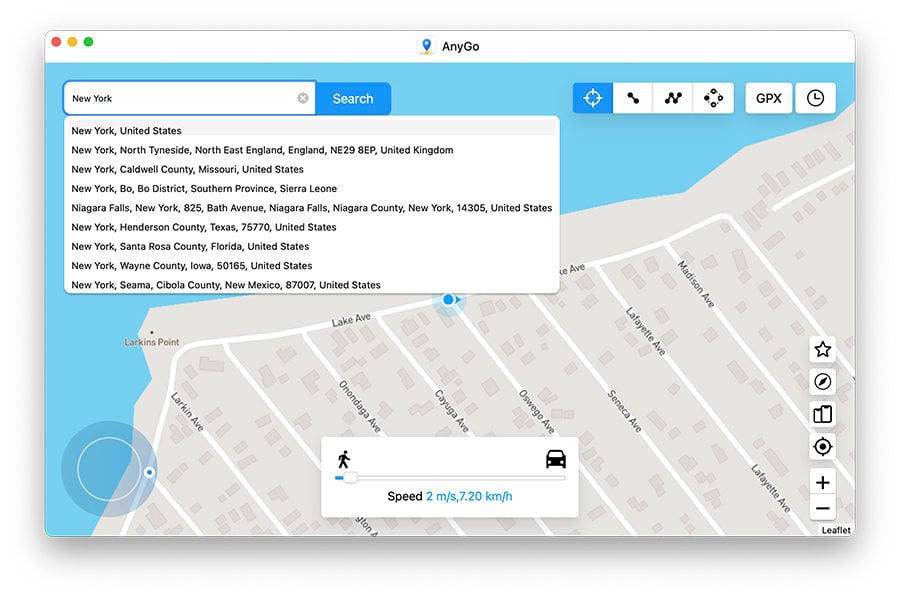 Step 4 Once the information is shared, click on Go to finally visit the chosen site.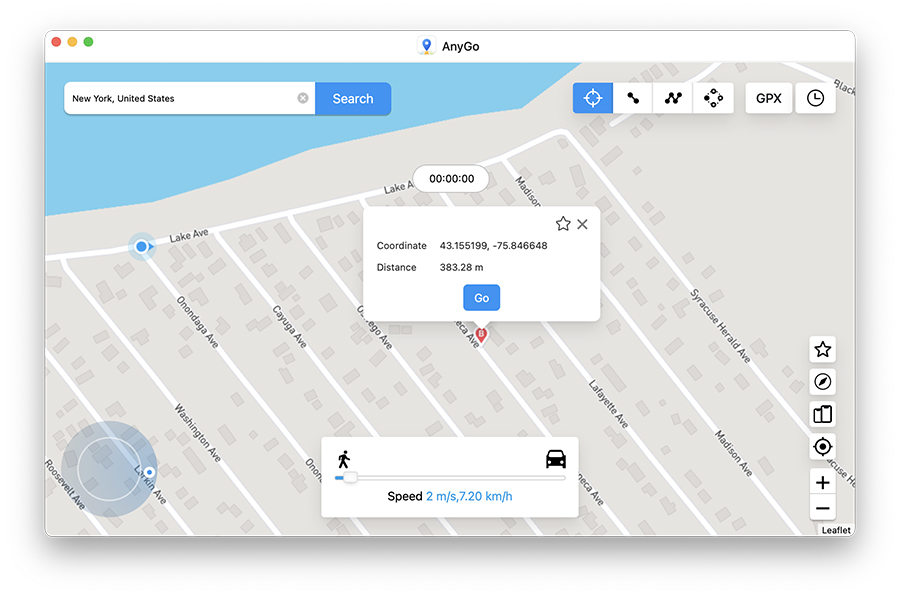 Now, carry on with your daily activities without worrying that someone is tracking you.
The Bottom Line
Location Services is an essential utility on the iPhone, and if it doesn't work, it could halt your day-to-day routine. Luckily, you have the 8 best solutions to resolve the iPhone Location Services not working error. Also, in case you wish to keep your location a mystery, then choose iToolab AnyGo to spoof your whereabouts without anyone knowing.