💬 "What is the Pokemon Go error 12? The game keeps displaying that "Pokemon Go Failed to Detect Location after I updated the app" What does this mean, and how can I fix it?"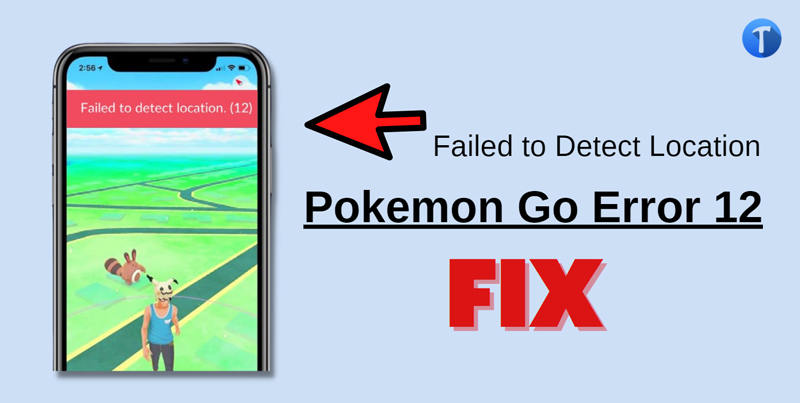 After the latest update of Pokémon Go, many players started to complain about being unable to use the app. The error message on the Pokémon Go app is "Failed to detect location." This is called error 12 and has become quite frustrating for avid fans of the game as it is worthless if the location feature does not work. Follow this post to learn how to resolve the error 12 in Pokemon Go.
Why Does My Pokemon Go Error 12 Occur?
For those who are unfortunate enough to have experienced this issue in their Pokemon Go experience, here are some of the most common reasons why you see the Pokemon Go failed to detect location issue.
► Outdated Version of the Pokemon Go App
There is a possibility that you could be using an old version of Pokemon Go, which could be the factor behind the game's inability to detect the location.
► GPS Disabled
If you have turned off the GPS on your phone before launching Pokemon Go, the error 12 will undoubtedly occur.
► Find My Feature
The Find My utility(if enabled) on iOS devices prevents Pokemon Go from detecting the location, resulting in error 12.
How to Fix Pokemon Go Error 12 [Android & iOS]?
If you have been facing an issue with Pokemon GO not detecting your location, be assured that you are definitely not alone. There are several other players who've faced the same predicament like yours, and we have some useful solutions to resolve this error on both Android and iOS in a few simple ways.
🔧 For Android:
First, we will explore the solutions for Android users:
1. Restart or Reboot Your Device
First, try to fix the error by simply restarting your Android phone. Simply press the Power button on the side of the device, and tap on Reboot!
2. Log Out And Log in Pokemon Go Again
Even after rebooting the Android phone, Pokemon Go fails to detect the location, then we recommend signing off from the game and logging in again using the same credentials. For that, tap on the PokeBall in the bottom-middle part of the screen. Next, press YES to confirm the action.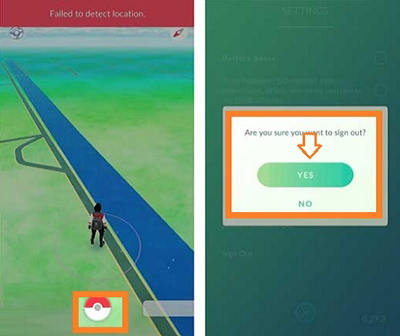 3. Enable Location Service
As discussed earlier, if the GPS function is disabled on your device, the Pokemon Go won't function as the game is entirely dependent on the location services. Go over to the Settings menu, and enable Location.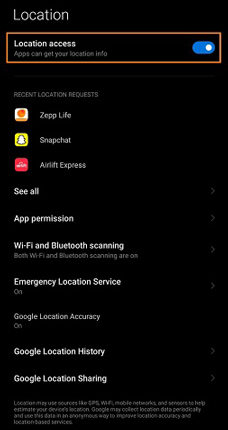 4. Enable Mock Location in Developer Options
If you activate the Mock Location option on your Android phone, it could fix the annoying Pokemon Go error 12. The guide is as follows:
From the Android Settings menu, access the point where Build Number is located.
Tap the Developer Options button and enable Mock Location.
5. Reset Pokemon Go Data
We suggest this solution as a last resort as it could cause delete your in-game settings. However, clearing Pokemon Go data has worked for some players in fixing error 12. Simply open Pokemon Go from your phone's app settings, and tap on Clear Data or Clear Storage option.
🔧 For iOS:
The following two solutions are recommended for iOS users who are facing the Pokemon Go failed to detect location GPS joystick error:
1. Update Your iOS Version
Apps such as Pokemon Go tend not to function correctly when running on an outdated iOS version. To remedy such a problem, we recommend immediately updating the iPhone to the latest iOS.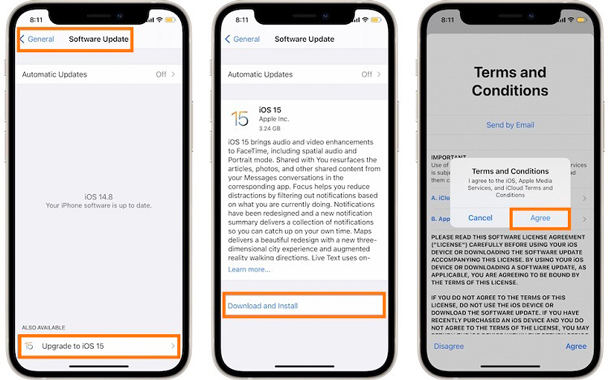 2. Restart Your Device And Reinstall Pokemon Go
First, uninstall Pokemon Go on your iPhone by long-pressing the icon and tapping on the Remove App option. Next, reboot the device, and reinstall the game from the Apple App Store.
Change GPS Location When Pokemon Go Error 12 Failed to Detect Location
Suppose Pokemon Go frequently displays Error 12 Failed to Detect Location on your iPhone. In that case, you should try spoofing or changing your current position using the iToolab AnyGo software. Not only will it let you move around in the game without having to travel anywhere physically, but it will clear up almost all of the bug issues causing error 12.
The handy program also offers a joystick feature to play Pokemon Go. Also, you can simulate your movements across a set path with a speed of your choosing to play the game without ever moving a muscle.
Spoof GPS Location on Your iPhone/iPad
🔵 Works well with LBS games and apps.
🔵 Multiple modes to fake GPS movement.
🔵 Simulate walking, cycling or driving at a variable speed.
🔵 Spoof location of multiple iPhones simultaneously.
Download AnyGo on your Windows or macOS computer and follow the steps below to resolve error 12 occurring in Pokemon Go:
Step 1 After connecting the iPhone with the system, launch iToolab AnyGo, and click on Start.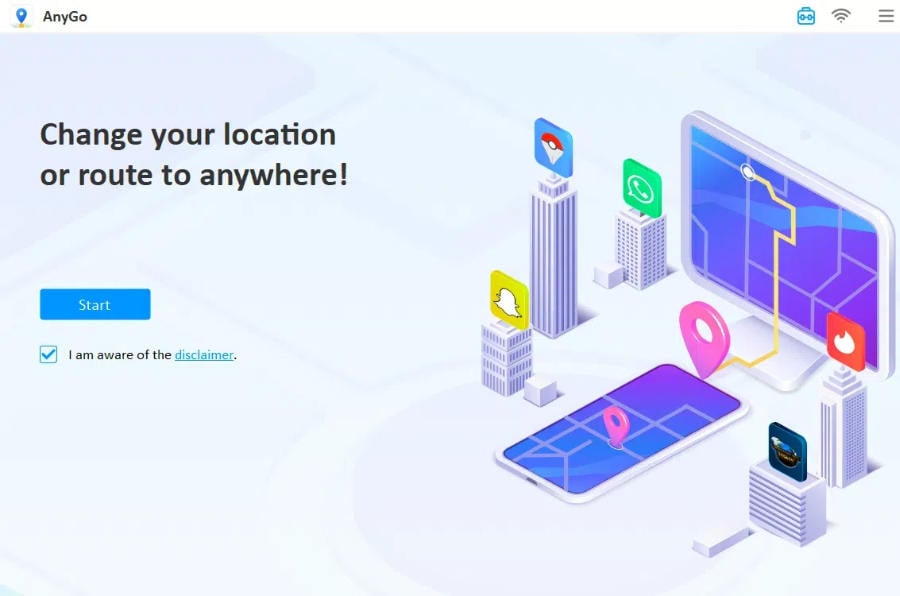 Step 2 Click on Center On to adjust your current iPhone location.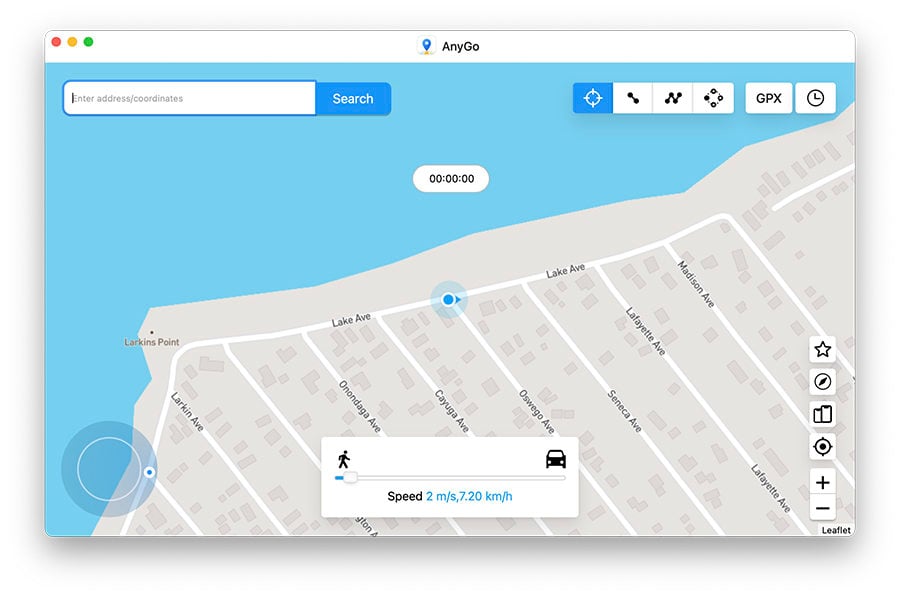 Step 3 Click Teleport and provide details on the location you wish to visit virtually before hitting Search.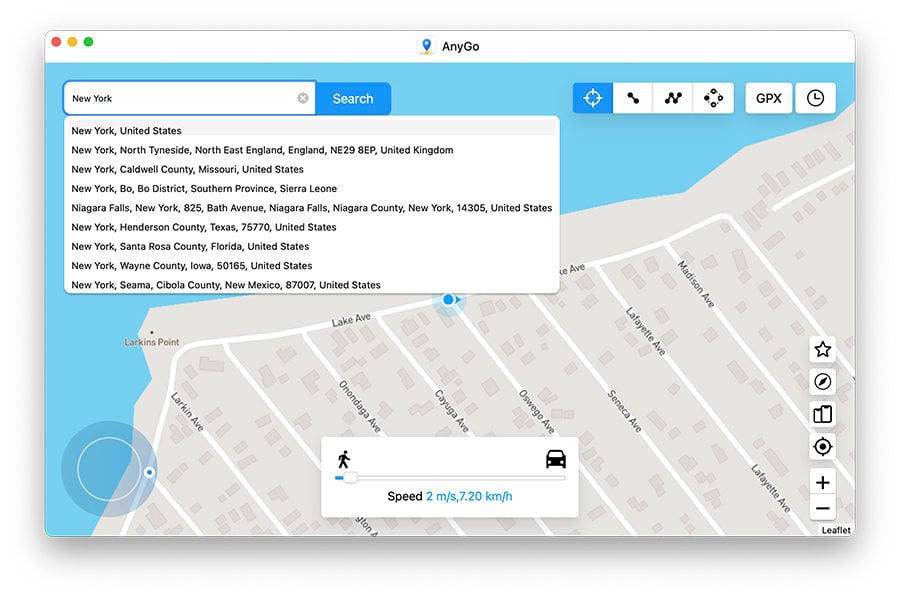 Step 4 Once the position or region is shared on the screen, click Go to jump your iPhone to play Pokemon Go.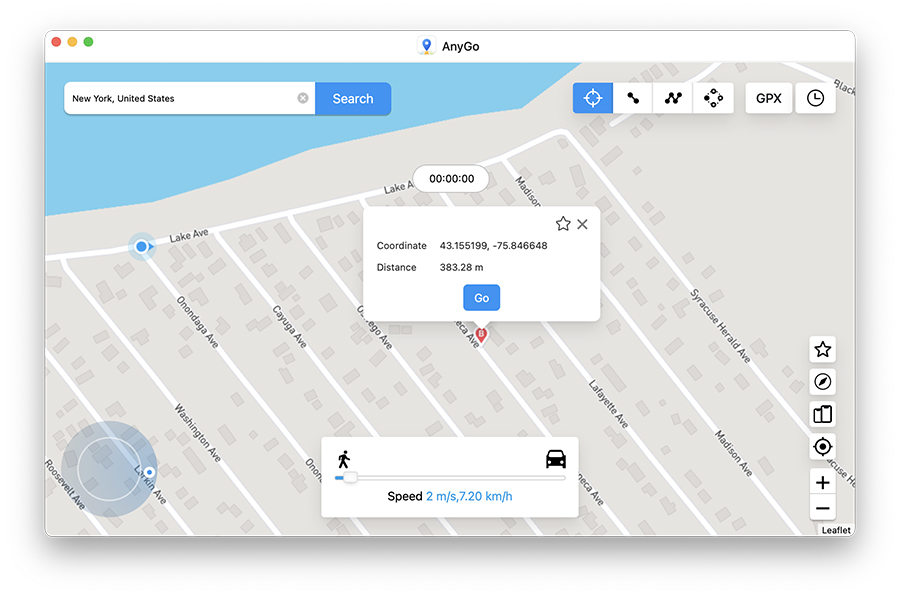 Now run the game on your iPhone, and you will notice that the "Pokemon Go spoofing location not found" error is no more!
🔗 Also Read: How to Fix Pokemon Go Failed to Detect Location 2022
Conclusion
Issues such as Pokemon Go error 12 could ruin the player's entire gaming experience. However, it isn't something that can not be fixed. By following the solutions mentioned in this guide, such as iToolab AnyGo, you can quickly go back to playing the game. If you feel this tutorial is helpful, share it with your fellow Pokemon Go players facing the same error!