Pokémon Go was released only in some countries, and it is officially found in the United States, New Zealand and Australia. We say "officially" because although its official launch has not reached other parts of the world, we are already enjoying it. The news revealed that Niantic had limited the users who installed its application in regions where its launch was not yet official. Though the game is not available for your country, you don't need to worry. Today's article will show you how to download and install Pokémon Go on your Android and iOS device.
Where can I download Pokémon Go?
Pokémon Go has been launched internationally with enormous success. For this reason, Nintendo and Pokémon Company have decided to stop their launch in several countries until they correct some errors and achieve balance on the servers, which are constantly down. Although some of the tips below may be useful, Pokémon Go is already available in the Play Store, so you can officially download it from your mobile. Here is the list of countries and territories where Pokémon Go is released.
| | |
| --- | --- |
| Date | Countries and territories |
| 6-Jul-16 | Australia, New Zealand, and the United States |
| 13-Jul-16 | Germany |
| 14-Jul-16 | United Kingdom |
| 15-Jul-16 | Italy, Spain, and Portugal |
| 16-Jul-16 | Austria, Belgium, Bulgaria, Croatia, Cyprus, Czech Republic, Denmark, Estonia, Finland, Greece, Greenland, Hungary, Iceland, Ireland, Latvia, Lithuania, Luxembourg, Malta, Netherlands, Norway, Poland, Romania, Slovakia, Slovenia, Sweden, and Switzerland |
| 17-Jul-16 | Canada |
| 19-Jul-16 | Puerto Rico |
| 22-Jul-16 | Japan |
| 24-Jul-16 | France |
| 25-Jul-16 | Hong Kong |
| 3-Aug-16 | Latin America and Caribbean islands |
| 6-Aug-16 | Brunei, Cambodia, Federated States of Micronesia, Fiji, Indonesia, Laos, Malaysia, Palau, Papua New Guinea, Philippines, Singapore, Solomon Islands, Taiwan, Thailand, and Vietnam |
| 29-Sep-16 | Albania, Bosnia and Herzegovina, Macau, Macedonia, and Serbia |
| 30-Sep-16 | Kazakhstan, Kyrgyzstan, Mongolia, Tajikistan, Turkmenistan, and Uzbekistan |
| 4-Oct-16 | Benin, Botswana, Burkina Faso, Cape Verde, Chad, Cote d'Ivoire, Egypt, Gabon, Gambia, Ghana, Guinea-Bissau, Kenya, Liberia, Madagascar, Malawi, Mauritania, Mauritius, Morocco, Mozambique, Namibia, Niger, Rwanda, Seychelles, São Tomé and Príncipe, Sierra Leone, South Africa, Swaziland, Tanzania, Togo, Uganda, and Zambia |
| 17-Nov-16 | Bahrain, Israel, Jordan, Kuwait, Lebanon, Oman, Qatar, and United Arab Emirates |
| 13-Dec-16 | Bangladesh, Bhutan, India, Nepal, Pakistan, and Sri Lanka |
| 24-Jan-17 | South Korea |
| 11-Sep-18 | Russia |
How to Fix "Pokémon Go not available in your country"
– Download Pokémon Go on Android:
The requirements to play Pokémon Go are not that high, but there are a few things you need to have to play correctly. You will need a phone with at least Android 4.4. KitKat (versions 4.4.2 have also had problems with installation), and you will also need a mobile data connection and GPS services.
Since you can't find Pokémon Go in the Google Play Store, the only solution is to download it from a third-party site. For that, you can use the below-recommended app markets.
Of course, you must activate applications from Unknown sources in Settings > Security > Unknown sources.
Once you download the APK, install it on your Android device.
Third-party Store to Download Pokémon Go for Android
Apkmirror
Apkmirror is a repository of applications and games with several advantages that allow it to be one of the largest platforms on the internet. Also, over the years, developers have managed to implement it on Android, making it much easier to use on smartphones. Also, it has a very notorious component with everything related to security when downloading applications.
Softonic
Softonic has been the most prominent compilation and download portal for all types of software in the country. Every day, Softonic receives thousands of visits and software downloads since downloading everything from a single web page is more comfortable and straightforward,
Apkpure
Apkpure is essentially an alternative store to the Play Store, where the Android user can find those applications that are not in the official source, either because they have been discontinued or because they do not meet any of the conditions of the Play Store.
– Download Pokémon Go on iOS:
Currently, Pokémon Go is available for iOS version 5 and above in most countries. However, when downloading, iOS users' needs cross several barriers, unlike Android users. Hence, to download Pokémon Go in countries with restrictions, you need to switch your Apple ID to the country USA. If you don't have a USA Apple ID, you need to create a new one. For that, you can refer to our guide on change your APP store country. After making the new Apple ID, go back to App Store and search for Pokémon Go. Then you can find Pokémon Go available to download.
How to Play When Pokémon Go not available in your country
– For Android players
If you are using an Android Smartphone or tablet, you need to combine with a Mock Locations App. Due to restricted countries, your surroundings are blank and there is nothing. Even if you download the Pokemon Go game APP, you still need to fly out of your country to enjoy the game. For more information, check out our article on how to spoof Pokémon Go on an Android device correctly.
– For iOS players
Tool required: iToolab AnyGo
One of the best tools to play Pokémon Go from home is AnyGo. It allows you to set specific coordinates of your destination, control the movements using a keyboard and joystick while maintaining your phase. Go to all over the world to catch Pokémon and hatch eggs easily. Get rid of geographical restrictions, your map is no longer blank.
💡 Key features
No jailbreak required
Change the location of the iPhone to any location within seconds
Apple for Pokémon Go, Life360, Tinder and more LBS apps
Best suited to bypass any location restrictions
Import GPX files to insert customized routes
Control the movements with keyboard and joystick
📖 How-to-steps
Step 1: Connect your iPhone with the PC
Once you installed the AnyGo, connect your iPhone with the PC. If you are connecting for the first time or set Ask Permissions, you need to unblock the screen with your passcode. Then, select Trust this device to connect with the PC successfully.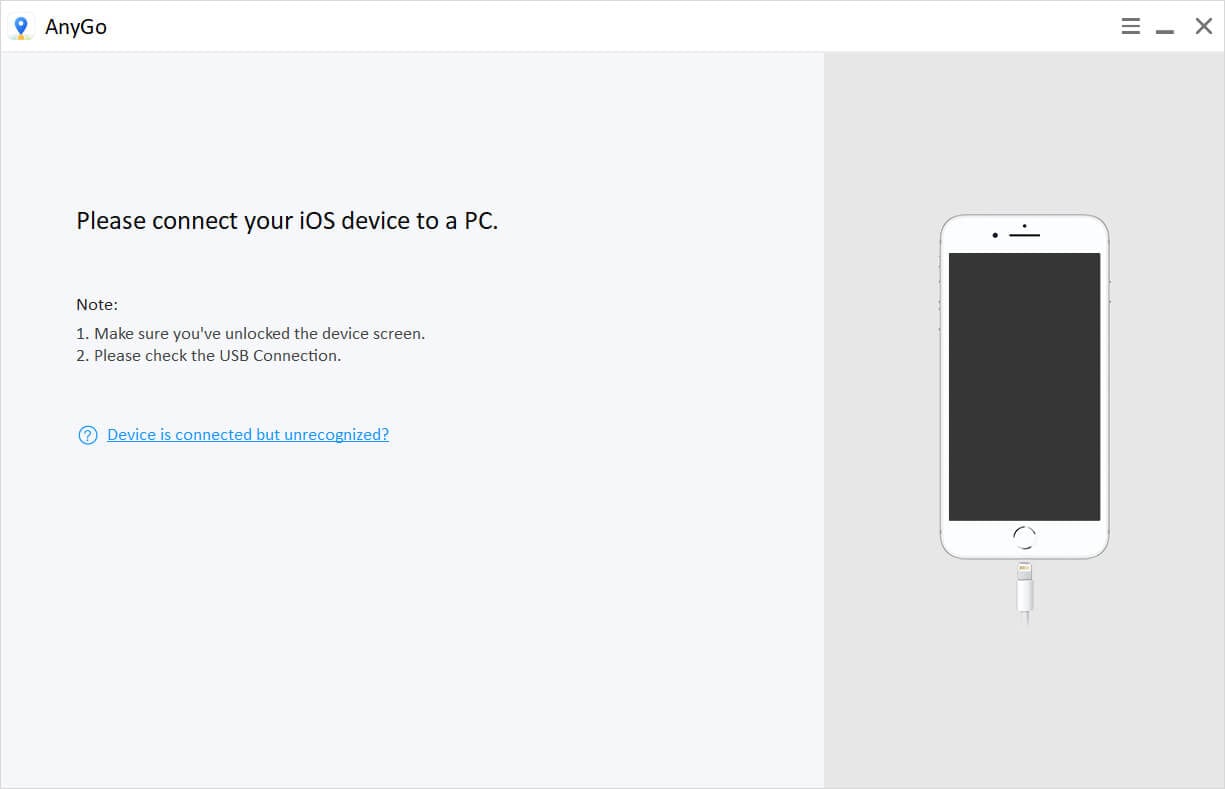 Step 2: Select the mode
There are several modes available, and you can select either one of them as per your requirement.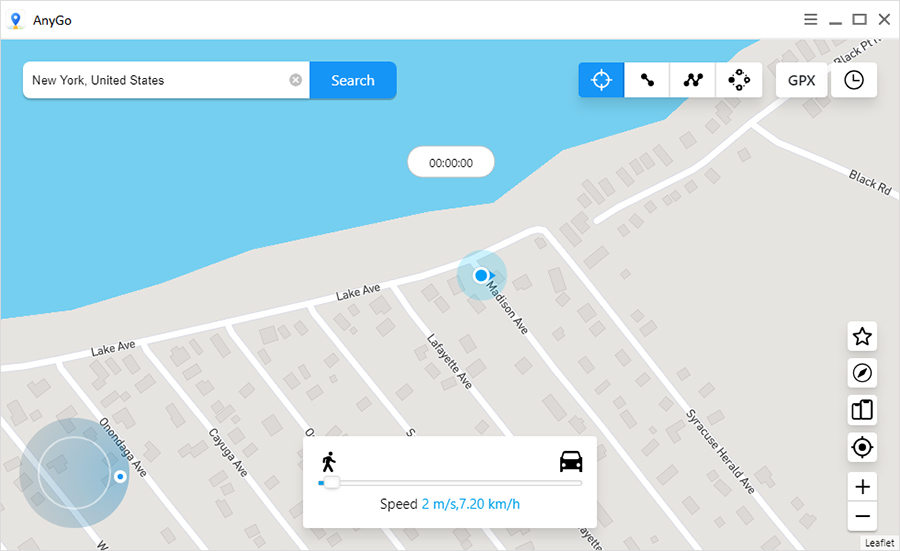 Step 3: Search the destination
Enter the available country name in the search bar. Then, click on the Search button next to the search bar.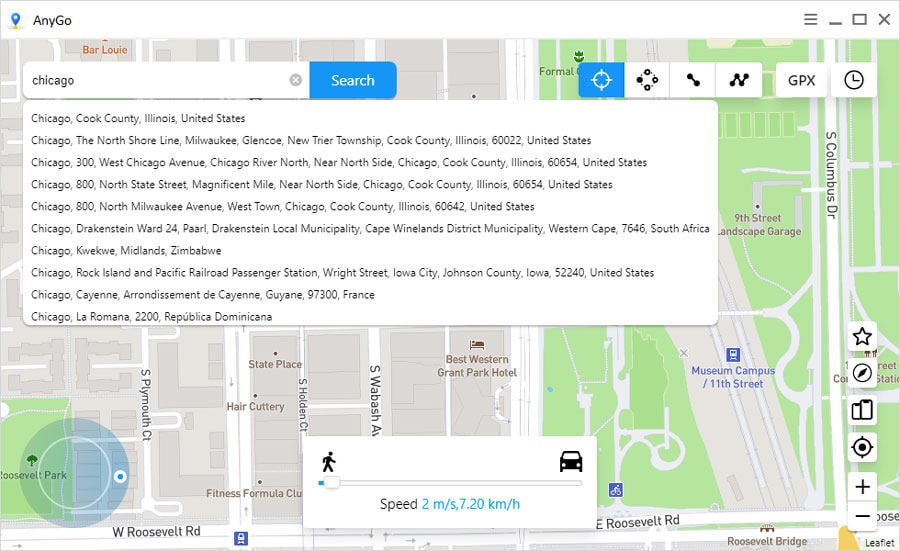 Step 4: Teleport to the location
When you click the Search button, AnyGo analyzes the destination coordinates and move the current location to the new destination, which you can see on the map. On top of the new location, you can find the card with the Go button. Click on the button to teleport to the location.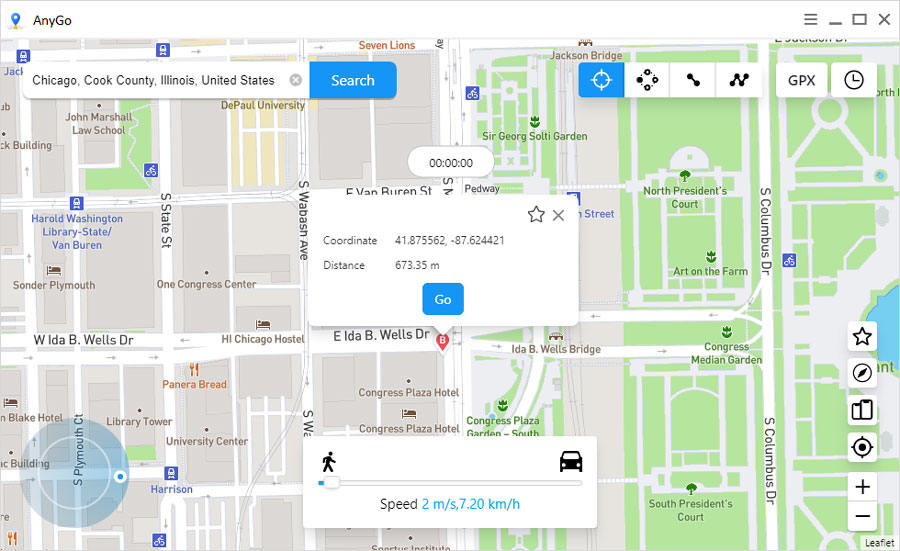 Step 5: Start moving
Once you teleport to the destination, you can use either the keyboard or the joystick to start moving. To make the movements natural, you can change the routes and speed as required.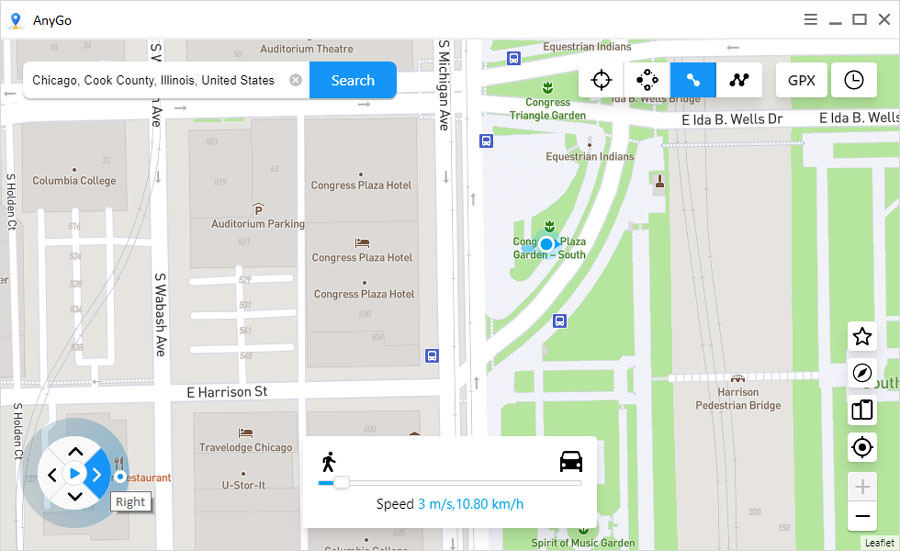 Summary
With the methods we discussed, you no longer need to wait until Nintendo release the official version in your country. Now you can download and install the Pokémon Go game and enjoy it. As we discussed throughout, it is recommended to use AnyGo for location change since its secure and easy.