Android users often ask questions like how to increase internet speed on Android devices or make Android faster when working slowly. Nothing to worry about; there are solutions to this. Users can take backup of their files and photos, have a factory data reset, uninstall unused apps and many more. These ways can help the users speed up Android phones and perform at their best. The process to do so is very easy and user-friendly. Every Android user can complete the steps in a few minutes.
Let us get to the point and know the problem in more detail so that users can know how to make Android faster and solve their issues.
What Makes Your Android Phone Slow Down?
There are many reasons why Android devices get slowed down. Below listed some of the main reasons:
The availability of less storage space in the respected Android device.
The Android OS version is not the latest or newer.
Presence of unnecessary applications which use up extra space.
Pre-installed apps manipulate space which reduces the performance of the Android device.
The upgrading operating system of devices tends to slow the device performance.
Now, let us move into how to make Android faster so that users can solve their problems.
Tip 1: Update the Software to the Latest
Android devices come with the latest versions of operating systems. This update has a motto of fixing bugs of the previous versions and speeding up Android phone performance so that users don't face any problems. Google Play services also provide users with updates through the Google play store so that users can update to more Android features for faster performance.
Sometimes, notification fails to arrive. Users are requested to check incoming updates manually to update their Android devices as soon as possible.
Step 1: Move to the "Settings" icon and tap on the "About Device" section.
Step 2: Then tap "Software Update" and select the "Check for updates" option to know about the latest update.
Hence, in the way mentioned above, users can get to know about the upcoming latest Android versions and install them to make Android faster and smooth to run.
Video Tutorial: Flash Into Android 13 or Any Android OS
Tip 2: Backup Chat Data and Media to Cloud
Applications like WhatsApp and Telegram, which are used for chatting, use storage in the form of chat databases. This database contains chat histories and media files like photos, documents and links. Storage of this data slows down Android devices, and users face the problem.
For this, users take a backup of important chat databases in Google drive and Cloud storage. Unnecessary chat files and data should be deleted. Google Drive and cloud storage systems are made for this purpose. Data present over there are safe and secured.
These features allow users to make their respected Android device perform faster.
Tip 3: Clear Cache of App
Browsing applications pile up data in the form of cache data and eat up the internal storage of Android devices. Accumulation of cache data leads to lowering the performance speed of the Android device. This issue can be solved by deleting the cache data from settings.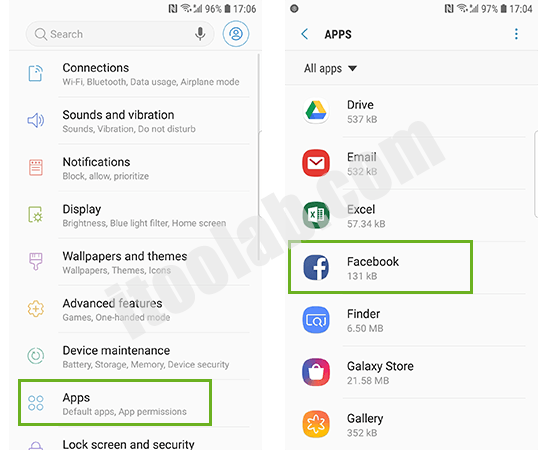 Step 1:
Go to the "Settings" and tap on "App management."
Step 2: Search for the browsing applications and click on them.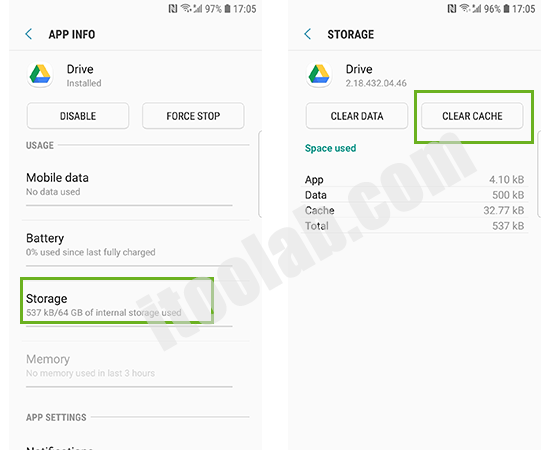 Step 3:
Tap on the "Storage usage" option; tap "Clear cache" on the next page to delete the unwanted data.
This process doesn't delete the user's details like the registered email address. The steps mentioned above can speed up your Android phone.
Tip 4: Uninstall Infrequently Used Applications
There are many unused installed apps on our Android devices. These apps gather data and use up a lot of internal storage. This list of apps includes pre-installed apps, gaming apps, food delivery apps, dating apps and many more. Uninstalling these apps will increase the device's internal space and help provide better performance.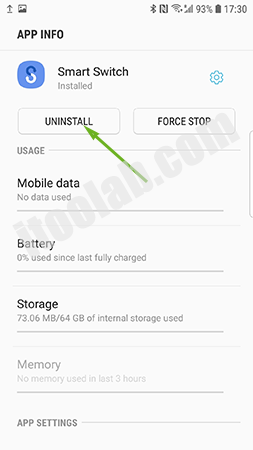 Users with stock Androids have a feature in which they can adjust the application size in their app list and manage internal storage.
Tip 5: Use Lite edition apps
Nowadays, app-based companies have Lite edition apps. The main advantage of using these apps is that they are specially meant for low-end Android devices and hence gather fewer data and drain less internal storage compared to the existing apps. Unnecessary data in the form of cache data are also accumulated in a very minimal amount, and these apps will not hamper the speed of the respective Android device.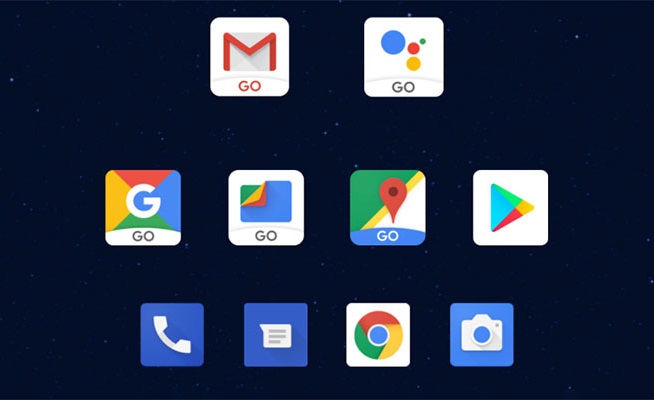 Google has launched many lite apps like Google Go, Maps Go, Assistant Go and Camera Go so that users who use low-end Android devices can also enjoy the same service. Twitter, Facebook and Skype are other big application companies offering a lite edition of their main app.
Tip 6: Adjust Android Animations
Every Android device has a developer option that every user can enable in a very easy way. The developer option allows users to customize the animations setting of Android devices and lets the Android work faster. Users can control the device's animation setting, like the pace of notification pop-ups and many others.
To get access and know how to make Android faster with developing options, follow the steps:
Step 1: Go for "Settings" on your Android device.
Step 2: Scroll down and tap on "About Device."
Step 3: Use the "Builder number" option on the screen seven times. After tapping, a message will come on the screen saying, "You are now a developer."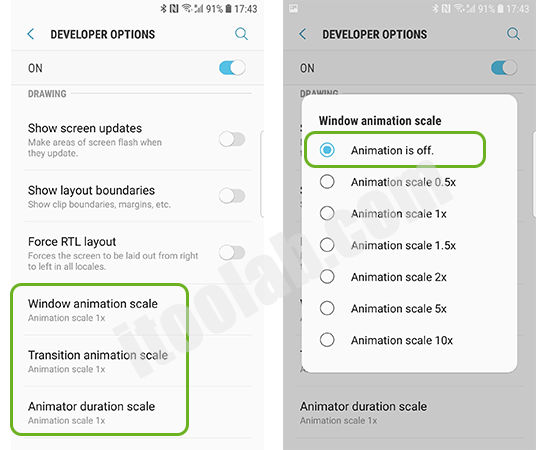 After the completion of the above steps, the user can get access to the developer option. Adjust the animation settings to the lower possible setting so that the respective Android device can make Android faster with the developer option and increase the device's performance.
Tip 7: Reset Factory Settings
Factory data reset is a process in which users reset their Android device and restore the device's software to its default mode. This step resets the data, and the user must reinstall all the required apps. By this, data and problems responsible for slowing down the device will get deleted. Users can access its device with great performance. Following are the steps for resetting your Android device:
Step 1: Open the "Settings" of the Android device.
Step 2: Search for the "System" option.
Step 3: On the "System" page, you can see an option, "Reset options." Click on the option.
Step 4: Tap on the "Erase all data/factory reset" option and complete the following process as per the instructions provided on the screen of your respected Android device.
Users must back up important files, photos, videos and other databases. These can help the user access the important files after factory data reset without worry.
Also Read: Samsung Knox MDM does not allow factory reset
Conclusion
Now the users know why the speed of their respective Android devices gets slowed down and how to speed up an Android phone for better performance—all the ways like un-installation of unwanted apps. Deleting unnecessary data, using lite edition and others are mentioned in detail. Every method mentioned is useful to speed up Android phones, and users can easily proceed. We hope that you can easily understand and go through the process. Lastly, you can now speed up your Android device and enjoy the performance like before.
Android Unlocker
Bypass Samsung FRP lock on Android 5~12
Remove all Android screen locks, PIN, password, pattern, fingerprints, face lock
Unlock Samsung screen lock without data loss
Covers over 15 mainstream brands, 2000+ Android models