This guide will show you two effective methods for Samsung J2 FRP bypass including Samsung J2 Pro, and J2 Prime.
Google has introduced the FRP lock feature for Androids which is now being implemented by many companies. FRP feature is a security wall for your device in case your phone is lost or stolen, no one can access, delete or restore anything from your device even if he performs a factory reset. But if you have a device locked with FRP you need to bypass it as quickly to regain access. Here's how to do it.
Achieving Samsung J2 FRP Bypass with Professional Tool
It desperates when you bought your favorite Samsung Galaxy phone and found locked with FRP. Also, if you forgot your Google account or factory reset your device without deleting it, it triggers FRP, and again you are locked out.
Note that you can't use your locked enabled phone and have to verify your Gmail ID and password to access the device.
But if you have a Samsung Galaxy J2 FRP bypass tool you can tackle everything seamlessly using iToolab UnlockGo (Android). This tool allows you Samsung J2 pro FRP bypass without talkback or asking for any password. Though it deletes a previously synced Google account and logged you into a new account.
Samsung J2 FRP Bypass Tool
Bypass Google FRP in minutes (Android 5-12)
Removes PIN, pattern, password, fingerprints
Bypass screen lock without data loss (Samsung before S7)
No additional tools/files/technical expertise required
Best for Samsung Galaxy J2, J2 Pro, J2 Prime, and other Samsung models
FRP Bypass Samsung without Talkback
If you are in hurry and want to bypass Google account verification without downloading the Samsung J2 FRP bypass file. All you need is just a Windows PC and a USB cable to connect your phone and you are here to unlock your device.
Step 1 Connect the Samsung phone with PC
To get started, you need to download iToolab UnlockGo (Android) on your Windows PC and plug in your device with your PC using a genuine USB cable. Now, launch the tool and select the option "Remove Google Lock (FRP)".
Step 2 Choose the running OS version
A confirmation screen pops up on your screen, click Start and choose the correct OS version of your Samsung phone.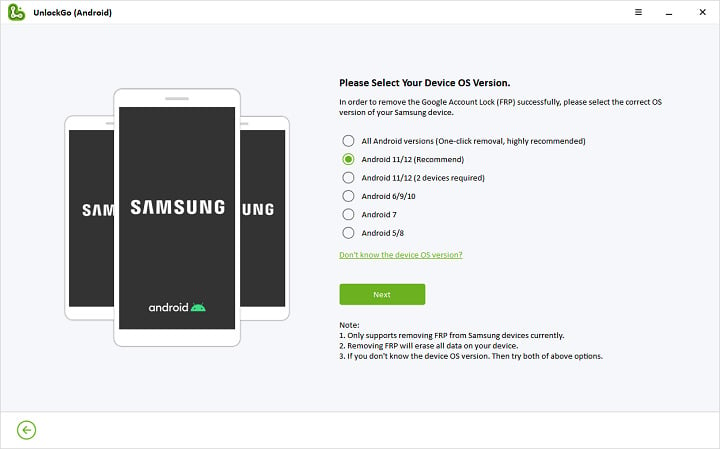 Note:
Ensure you have chosen the right OS version and your phone is on the Google lock/ Pin lock page, or it may result in process failure.
You have to be connected to the internet till process completion.
Step 3 Samsung device gets Notified
UnlockGo (Android) sends a notification to your Samsung phone that the device is bypassing FRP.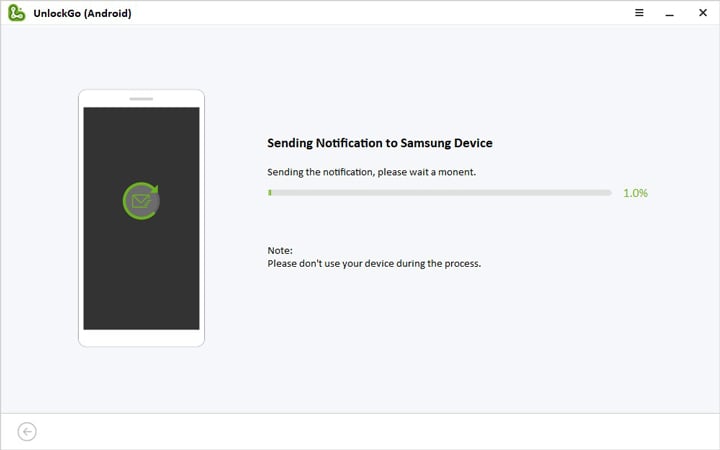 Step 4 Samsung J2 Google verification bypassed
Your Samsung Galaxy J2 FRP bypassed. Just set up your device and enjoy complete phone access without limitations.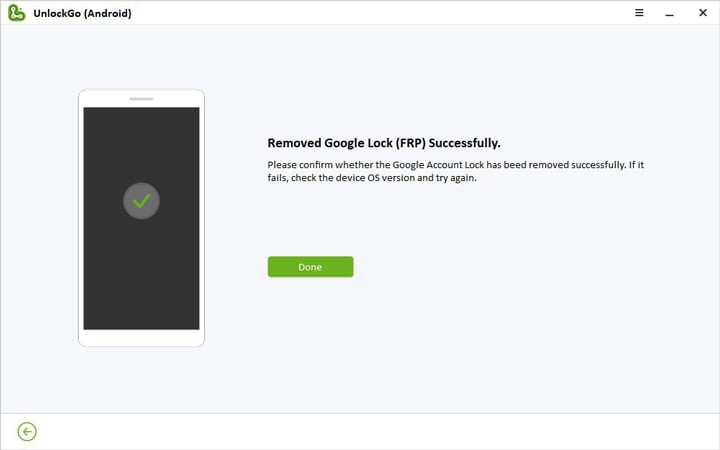 Bypass Google FRP Lock on Samsung J2 with Talkback
The talkback feature is designed to provide voice feedback in case it's difficult to look at your screen. This feature's name varies depending on the software version but the functionality is the same.
By enabling the Talkback feature you can bypass Samsung J2 FRP by pressing the Home Button 3 times, next we will draw letter "L", which will give you access to the internet browser to download and install (Google account Manager 5, 6 versions) to add a new Google account.
How to remove FRP with Samsung J2 FRP Bypass APK?
Let's go through the process precisely, please attempt each step carefully.
Step 1: Connect your device to the internet and return to the "Welcome" screen.
Step 2: Quickly tap the "Home Button" three times and it will show you a message that talkback has been activated.
Step 3: Now draw the letter "L" by swiping it down to right.
Step 4: Draw again the letter "L" using the same technique and tap twice on the talkback settings.
Step 5: Here, we need to deactivate the talkback feature, to disable it press the "Home Button" thrice.
Step 6: Scroll down and tap Terms of Services and then go to Browser.
Step 7: Search and download the necessary Samsung J2 FRP bypass Apk below.
Google Account Manager 6
Google Account Manager 5
Account Login
Step 8: Now, tap the Bookmarks icon from the menu located bottom and go to History, and select Download History, here you can see the three downloaded tools.
Step 9: Initially, tap the "Google Account Manager 6", and an installation blocked pop-up screen appeared, click "Settings" and enable the "Unknown Sources" option.
Step 10: You are able to install the apks above now.
Note: If you receive an installation error during the "Google Account Manager 6" installation, as an alternative, please install "Google Account Manager 5".
Step 11: Now, install Account login as you did above and then click Open.
Step 12: Tap on the three vertical dots over the top-right corner and tap "Browser Sign-in".
Step 13: Finally, add a new Google account for the Samsung J2 since the FRP lock has been bypassed.
Conclusion
FRP is a versatile security feature that protects your phone in many aspects but if it will lock the device you are in trouble. So the solutions I mentioned here are gathered after deep research to bypass FRP quickly and efficiently. But maybe you don't want to go through the complex process in section 2 if you are a non-technical person.
If that's the case, try UnlockGo (Android) which is a strong Samsung J2 FRP bypass tool and capable to remove Google account verification easily without talkback or downloading apk files. Your time is precious choose the way that solves your problem, consumes less time, and provides you instant services.