Have you ever experienced that you set a pattern or password for your phone and you are unable to remember it today? Or you've found an unclaimed phone or even a phone you rarely use and it was hidden away until you are in need of it. Now, you're unable to remember the old password and it's locked? It's frustrating because everyone keeps saying that you don't will ever use the phone and only have the option to dispose of it.
But what if we tell you something that was not real? It's not! This guide will demonstrate how to make use of screen lock bypass pro tool to disable any Android's lock screen without having to enter the passcode you might forget for some reason. Without a lot of running around in circles, we'll get right to it.
Quick Glance at Screen Lock Bypass Pro
Screen Lock Bypass Pro apk is one of the apps can be found on the internet that allows users to unlock or disable any mobile phone without any password/pattern. But, in comparison to other tools, this one is the easy and most user-friendly because of its simplicity of use and high success rate with users.
It's possible, however that certain phones might not be compatible because of their settings or older versions of software in which case you can utilize other software that is compatible with the phone's version, however it is unlikely that this will occur. So, be at ease because Screen Lock Bypass Pro apk is an effective, reliable tool that will give you the results you want in very short time.
While it's an extremely simple tool it comes with its own cons. Let's examine the positive and negative points.
Strengths
✔️ Screen lock bypass pro is free download for PC.
✔️ It's a simple and quick method of unlocking your phone.
✔️ You can access it via your computer at home.
✔️ It doesn't require installation of unneeded applications or bugs in order for it to work for it. The only requirement is that you download the app or apk.
Weaknesses
❌ Only compatible with the old Android OS 2.2 – 4.0.2
❌ It was removed from the Google Store.
❌ You may need ADB command to install it.
❌ Sometimes you will be alerted that the sourse is not safe and fail to download.
>> Check a safer unlocking tool for Android device
Free Download Screen Lock Bypass Pro Apk
You can download screen lock bypass pro for free on pc via ApkSOS. They offer the Screen Lock bypass reset 1.3 APK file for Android 2.2 and up. 4.0.2+ and higher. It's very easy to install and download on any smartphone phone. Please take note that ApkSOS only shares the original and unmodified APK installer to Screen Lock Bypass Reset 1.3 APK without any changes. However, if you are alerted that the site isn't secure, and it failed to download, you will require a more secure and efficient device to unlock android phone without password.
Guide to Remove PIN Pattern with Screen Lock Bypass Pro
Step 1. Download the apk on your PC
The easiest method of installing the APK download on PC will be by downloading the file with Chrome browser.
Locate the website that offers the Android application and click the download link. Accept any pop-ups that appear, such as "This kind of file may damage the device."
Step 2. Transfer apk via USB and install it
Once you've downloaded it, connect your Android device to the PC and copy the downloaded file.
If you can't connect your Android to your computer before, switch on USB debugging in your locked Android. Then, plug your phone to your computer using the USB cable, and it'll be able to mount the phone in the same way as an external memory stick.
After your phone has been linked to your PC, it will show as a separate drive in the PC's File Explorer. Transfer the APK file that you downloaded from the website of the app to the folder/SDcard/download folder on your phone.
After the file has been transferred, you can use the file browser app on your smartphone as explained in the preceding section to click on the APK file and then install the application.
Step 3. Unlock screen locks on Android
To unlock your screen on Android device, you will need to follow these steps:
1️⃣ Connect the charger to your Android device to enable Screen Lock Bypass Pro.
2️⃣ This will enable Screen Lock Bypass Pro, and you will be able to see an activation button.
3️⃣ Click the button "Activate" to enable the application.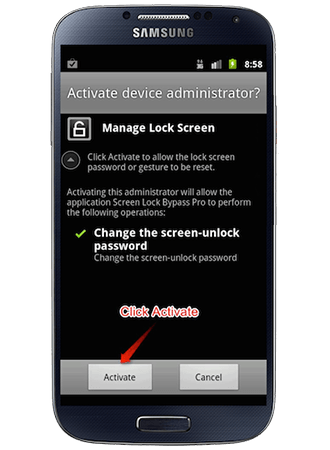 4️⃣ Select the option "Remove the Lock Password".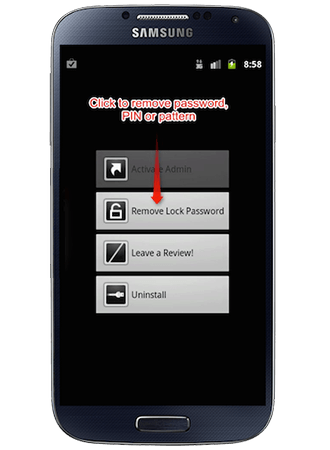 Your Android device has been successfully unlocked.
Need a More Efficient and Secure Unlocking Tool?
For a newbie, there are obstacles in installing screen lock bypass pro apk. Now, you might look for an easier tool that works a 100%. Moreover, you can bypass Android lock screen without rooting using this solution.
iToolab UnlockGo (Android) is a program designed for eliminating Android lock screens as well as bypassing Samsung's FRP lock. In the case of removing screen locks, UnlockGo for Android is able to remove any type of security lock on your screen. It doesn't matter if it's a PIN an identity pattern, fingerprint or password the software can help you unlock the screen lock. This screen lock remover may also allow for it to work with Android 5-12.
Android Unlocker
100% safe and free from all sorts of viruses
No need to install apk on your phone
You can sign in by creating of a new Google account
Can be used for all famous Android brands including Samsung, Xiaomi, Huawei, etc.
Steps of Removing Screen Lock using UnlockGo for Android
Step 1 Connect Your Device
Start UnlockGo (Android) on your computer, choose "Unlock Screen Lock", start the process, and connect your mobile to the computer.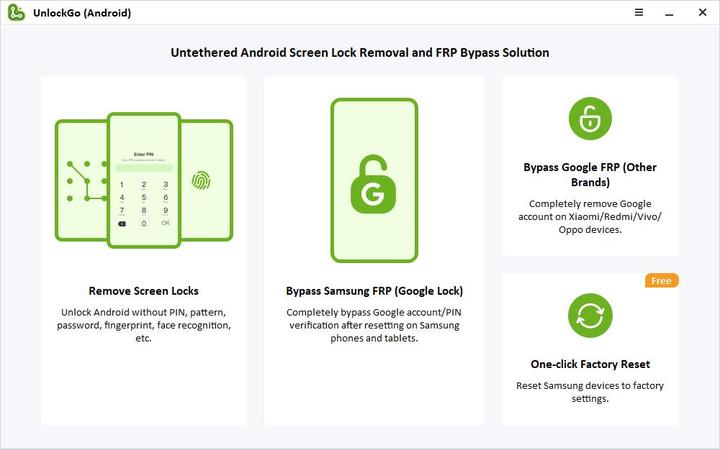 Step 2 Confirm Device Information
Before connecting, ensure that you verify your device's information. Once you've chose your Phone Brand, click "Unlock" to continue.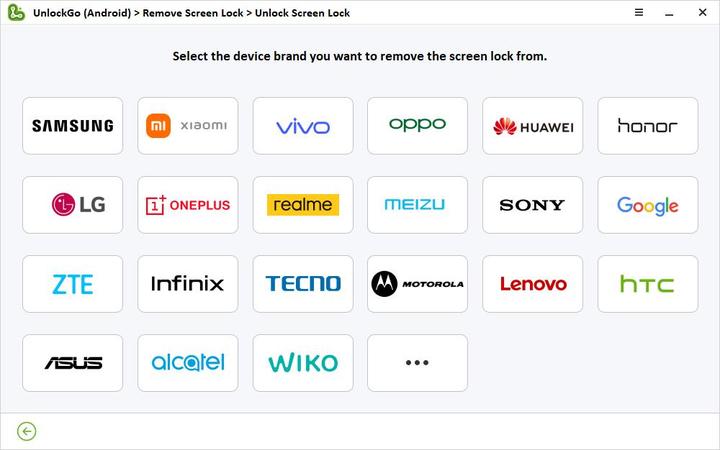 Step 3 Set Your Device in Recovery Mode
On major Android phones with home button there are various methods to enter recovery mode. You must follow the screen introduction to enter recovery mode.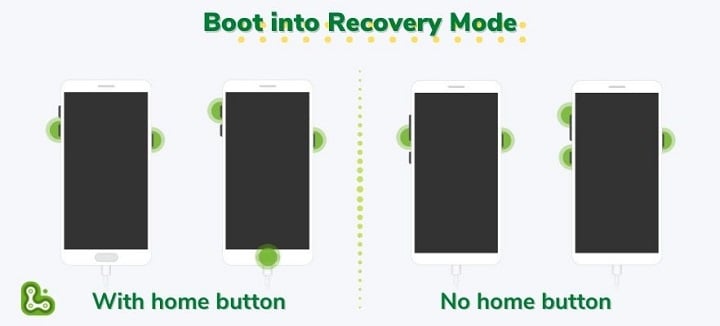 Step 4 Start Unlocking Process
If your phone is in Recovery Mode Follow the steps listed on the screen to get rid of the screen password.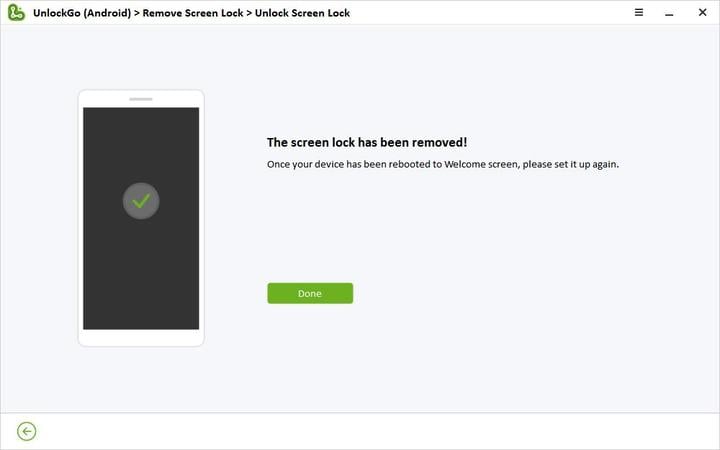 Step 5 Unlock the Device Successfully
Then, reboot your phone and you'll be able to create an entirely new password.
In Conclusion
In this blog, we showed you how to free download and install Screen Lock Bypass Pro apk. This tool comes with its advantages and limitations, especially in terms of security and compatibility. As technology evolves, you are able to have a smarter password remove tool to unlock your phone. Its user interface is also very simple and easy to grasp. It does not just disable the lock screen without having a Google account, it also ensures that your device security will remain safe and secure. Here we release the link for you below.