It is easy to forget your Android screen lock in many situations, and users need a way to unlock their devices. There are multiple ways to unlock the device, and one possible way is to turn on the remote unlock Samsung. This guide will tell you how to enable the remote unlock and an alternative way to regain access to your Samsung device without needing to go through a hectic process.
How to Turn on Remote Unlock on Samsung
One of the ways to unlock the device is by using the Find My Mobile option provided by Samsung. To enable remote unlock on Samsung, follow the given steps.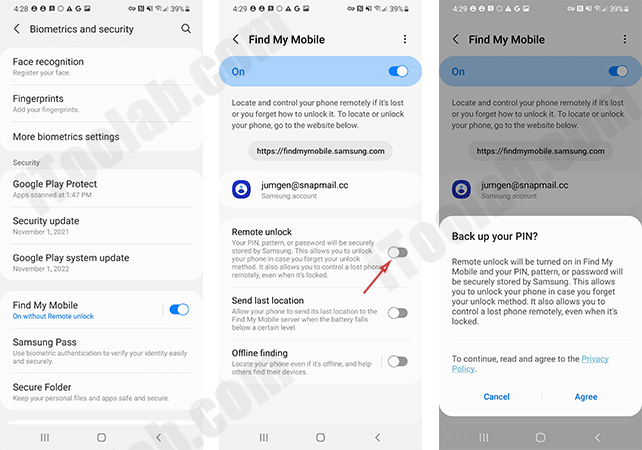 Step 1: Open the Settings app on your device and tap on the Biometrics and security option.
Step 2: Then tap on the Find My Mobile.
Step 3: Use the toggle to enable the remote unlock option. This will store the PIN, pattern, or password securely on Samsung.
I can't unlock my Samsung phone and Remote unlock is off. What should I do?
How to Turn on Remote Unlock Samsung without Password
Some users are asking whether they can always use Find My Mobile to activate remote unlock. This feature has restrictions where it can be used only when the remote unlock is on. If it is off, Find My Mobile can't be used. To resolve these problems, iToolab has introduced software that can activate remote unlock without using the password.
iToolab UnlockGo (Android) currently supports 15+ brands and 2000+ Android phone and tablet models in unlocking locked Samsung devices. UnlockGo provides clear instructions on how to unlock the device. Unlike other software, it takes only a few steps to unlock the device with no third-party app installations. The UIs are simple and easy to use.
For older versions of Samsung devices, including the S7, users can unlock them without losing the data.
Also, UnlockGo is a great tool to instantly bypass the Samsung FRP lock in Samsung devices. It takes approximately 3 minutes with an eye-catching 99.3% success rate.
Apart from that, UnlockGo provides 24/7 customer support to resolve any problem you have.
Unlock any type of Android screen lock, PIN, password, fingerprint, or face recognition, quickly
Works on the latest Android OS versions, including 13
One-click factory reset tool for Samsung devices
Available for all the major Android brands, including Samsung, Google, Xiaomi, Huawei, Motorola etc.
Regains full access to Samsung devices without Samsung/Google account
Remove screen lock when can not active remote unlock
Step 1: After installing the iToolab UnlockGo (Android), open it on the PC. Then select Unlock Screen Lock from the home window. Connect the Samsung device to the PC and select One-click to remove screen locks from the Samsung option.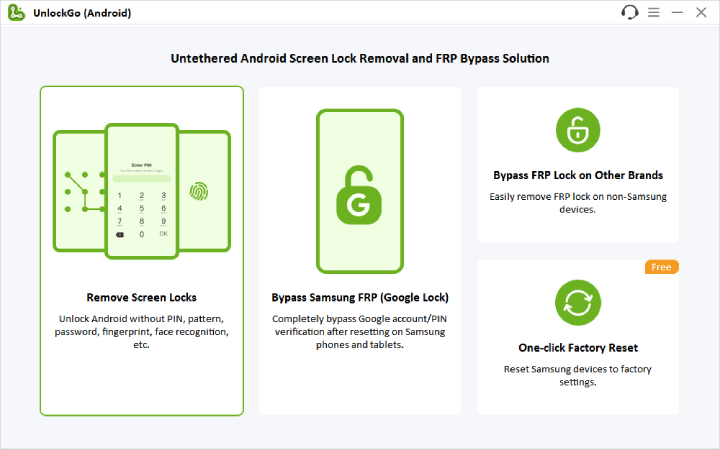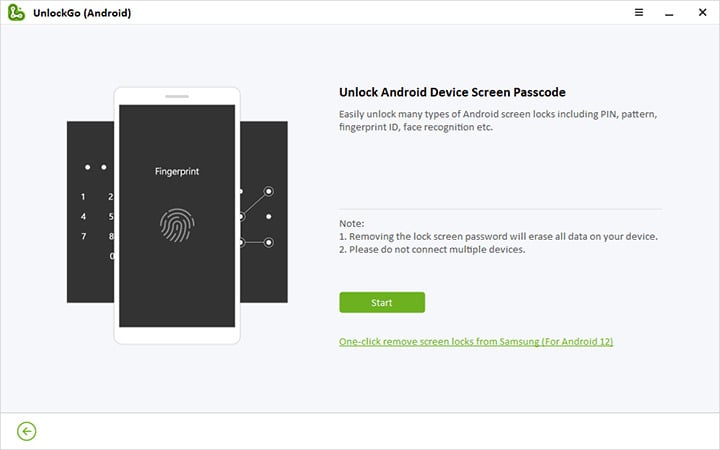 Step 2: Read and confirm the tips on the screen and click on Unlock to continue.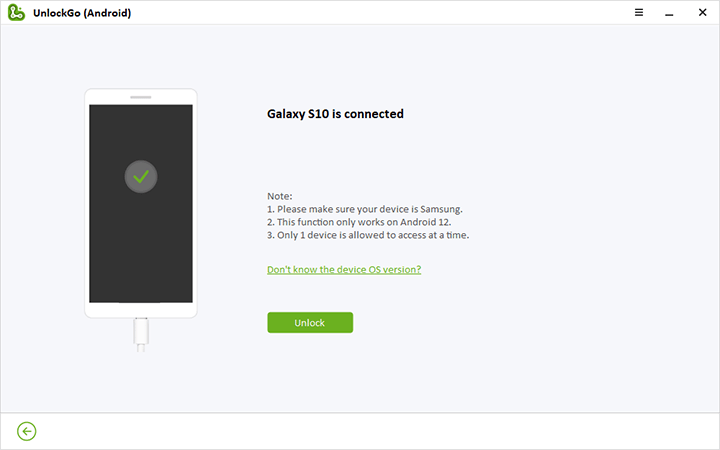 Step 3: After the process completes, the device will be restarted, and the lock will be removed.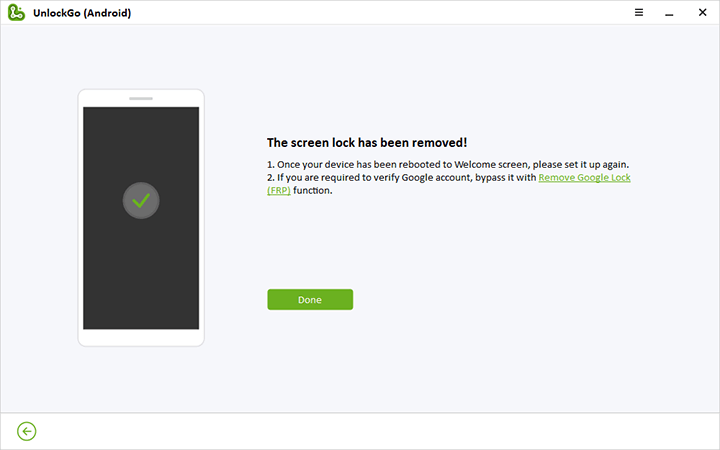 Also Read: Bypass Google account verification after reset
How to Turn on Remote Unlock on Samsung with Broken Screen
When the screen is broken, it is hard to use the touch options available on the device. To avoid this, the only option is to access the device remotely using an ADB connection. This process requires technical knowledge and recommends users with a good command of technical stuff.
Below are the commands or parameters used to enable the Find My Mobile feature on the device.
fmm_community_finding=1
fmm_pub_tag_finding=0
fmm_unknown_tag_alert=0
fmm_unlock_recovery=1
Connect your device to the PC and open the ADB console. Then type the below parameters to enable the Find My Mobile feature remotely from the PC.
adb shell settings put secure fmm_community_finding 1
adb shell settings put secure fmm_pub_tag_finding 0
adb shell settings put secure fmm_unknown_tag_alert 0
adb shell settings put secure fmm_unlock_recovery 1
Once the commands are executed or parameters are set, reboot the device using the adb reboot command to apply the changes.
Conclusion
Bypassing the lock screen on a Samsung phone by all the above methods is possible. If you have access to the device, Find My Mobile would be an easy option to turn on remote unlock Samsung. For any other reason, we recommend using an easy Android unlocker – iToolab UnlockGo (Android) to access the device without pattern password. As we discussed, it is handy and useful in many ways to regain access back.