Dr. Fone was one of the best go-to-software to unlock SIM in Android and iPhone. It was used to remove carrier restrictions and any locks on the screen. Unfortunately, developments of Dr. Fone have been stopped, and you won't find the software to download from the official website. Since some users still search for Dr. Fone SIM unlock, we will introduce you to alternatives you can use instead of it. We will present you with a downloading location for anyone interested in Dr. Fone's previous versions.
What is Dr. Fone SIM Unlock?
Dr. Fone was said to be one of the leading software for unlocking Android devices. Apart from unlocking the devices, it was used to back up the data, restore them, and many more. Due to the compatibility with many Android devices, it was famous among Android users. Dr. Fone Android toolkie has a function to unlock the SIM card, but Wondershare stopped the development of this function in 2020.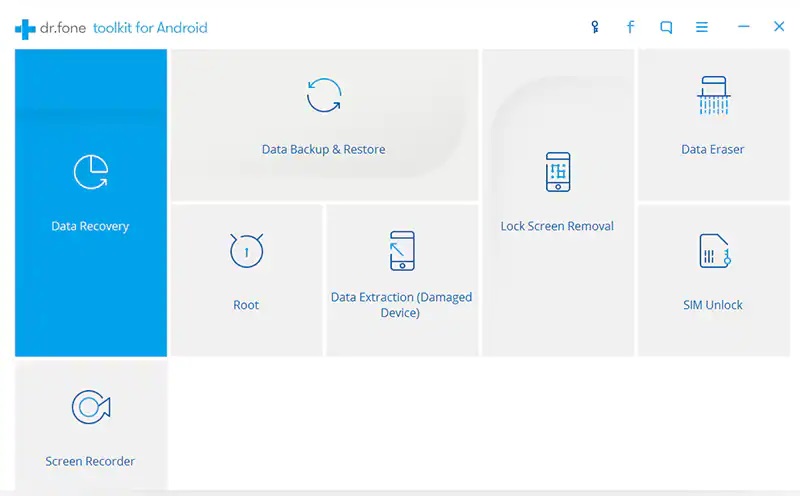 Where to Download Dr. Fone SIM Unlock Full Version?
As we mentioned earlier, official download links are no longer available for users. They have stopped providing the new updates, so you can find third-party websites providing older software versions. Below are some of the links you can use to download the older versions of Dr. Fone network unlock software.
Download from here
Dr. Fone SIM Unlock Alternative for Android
The DoctorSIM is a utility software that you can use to unlock most Android devices for the users who want to take complete control of the device. To use the service, your Android device needs to fulfill the eligibility criteria, i.e., the device shouldn't be blacklisted or have any pending payments to the original carrier. Even if you perform the unlocking with DoctorSIM, the phone's warranty is not avoided.
📱 Supported Devices: Most Android and iPhone models like iPhone 13 Pro Max, 13 Pro, 12 Pro Max, 12 Pro, etc.
How to unlock with DoctorSIM
Step 1: Visit doctorsim.com and choose the brand of the device.
Step 2: On the relevant page, click on the Unlock your phone button.
Step 3: Next, you need to provide the IMEI number to check the device's eligibility. Once it is clarified, select the original network carrier from the list.
Step 4: You will be directed to the payment page. Once you make the payment, you will receive a unlock code to your email in a few minutes.
Step 5: Use the unlock code on your phone to unlock the device.
Dr. Fone SIM Unlock Alternative for iPhone
iToolab has developed a simple yet handy tool, SIMUnlocker, to simply the iPhone SIM unlocking operation. It doesn't matter the network carrier you use; SIMUnlocker can provide solutions to many iOS related issues that you face daily. The unlocking process takes around 5 minutes, and it has a higher success rate than other software. Unlocking is permanent, and you no longer require doing anything on a later day.
Unlock iPhone SIM Card Lock
Unlock iPhone SIM to support any carrier
Fix SIM lock related issues like SIM Not Supported, SIM Not Valid, etc.
Compatible with major carriers like T-Mobile, AT&T, Sprint, etc.
No data loss on iPhone
Suitable for any user even with less technical knowledge
How to unlock SIM with SIMUnlocker
Step 1: Connect iPhone to PC
After installing the SIMUnlocker on your PC, open the software and connect your iPhone to the PC using the cable.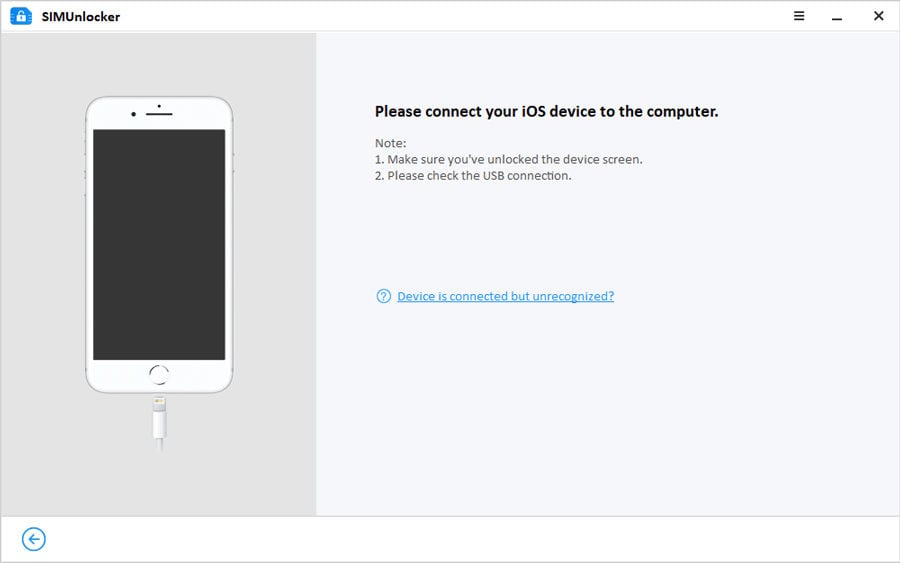 Step 2: Use Checkra1n
SIMUnlocker will automatically download the jailbreaking tool Checkra1n to your machine to jailbreak the device. The jailbreaking steps may defer in different OS.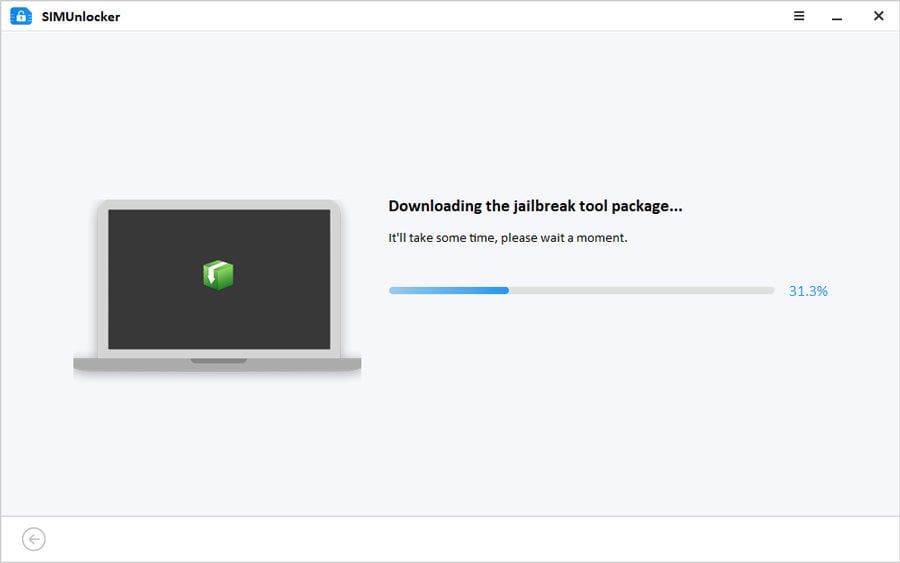 Step 3: Confirm the information
Insert the SIM card into your device and turn off the Wi-Fi connection to start unlocking.You can click on the Unlock button after confirming the information on the next screen.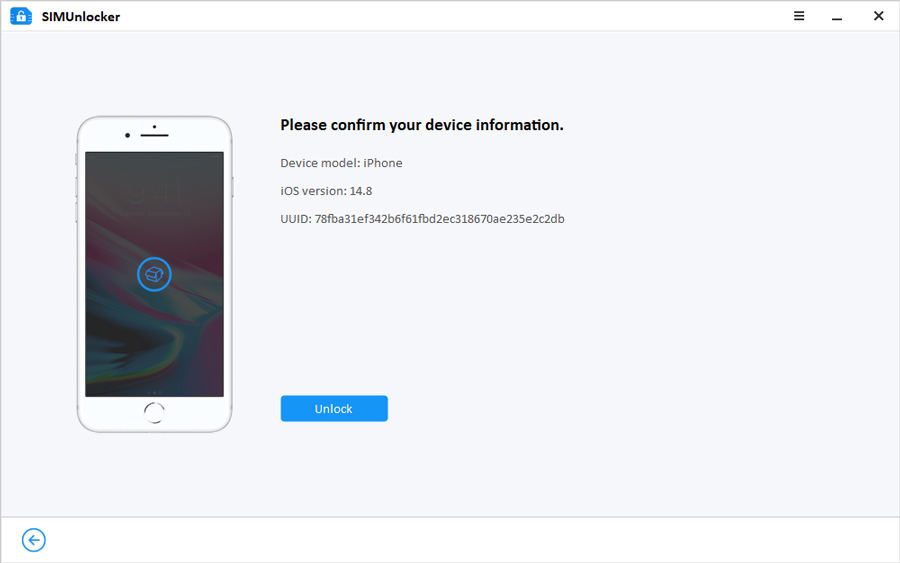 Step 4: Unlock the SIM
Once you proceed from the previous step, your unlocking process starts, and when it completes, you can make a call normally.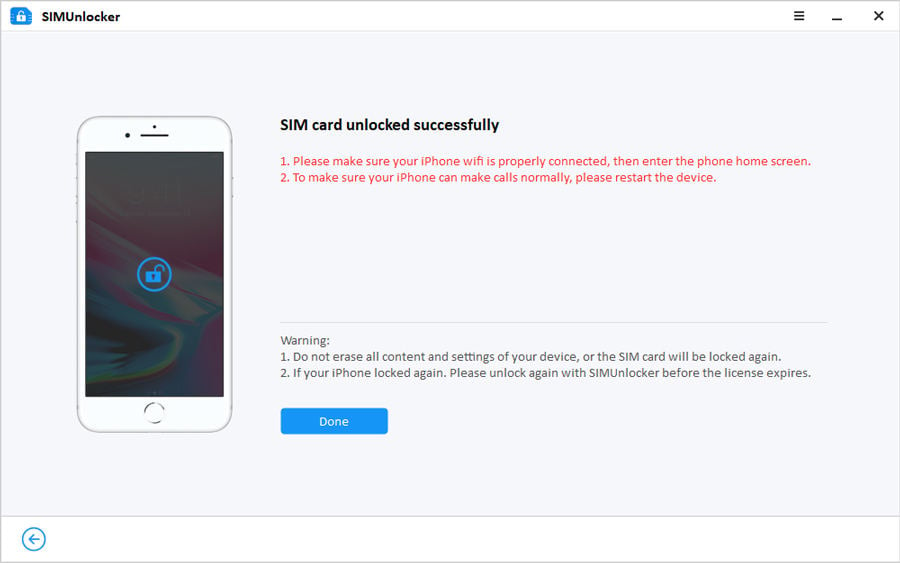 Final Words
The unavailability of Dr. Fone might surprise some users, but fortunately for them, there are better alternatives that can provide more functionalities. Android users can use DoctorSIM software, while iPhone users could try iToolab SIMUnlocker software. Both are highly recommended and safe to use. Interestingly, you can unlock your iPhone from the comfort of your home without needing to wait for days, unlike other software.